How to deliver or do shipping of coconut charcoal briquettes from Indonesia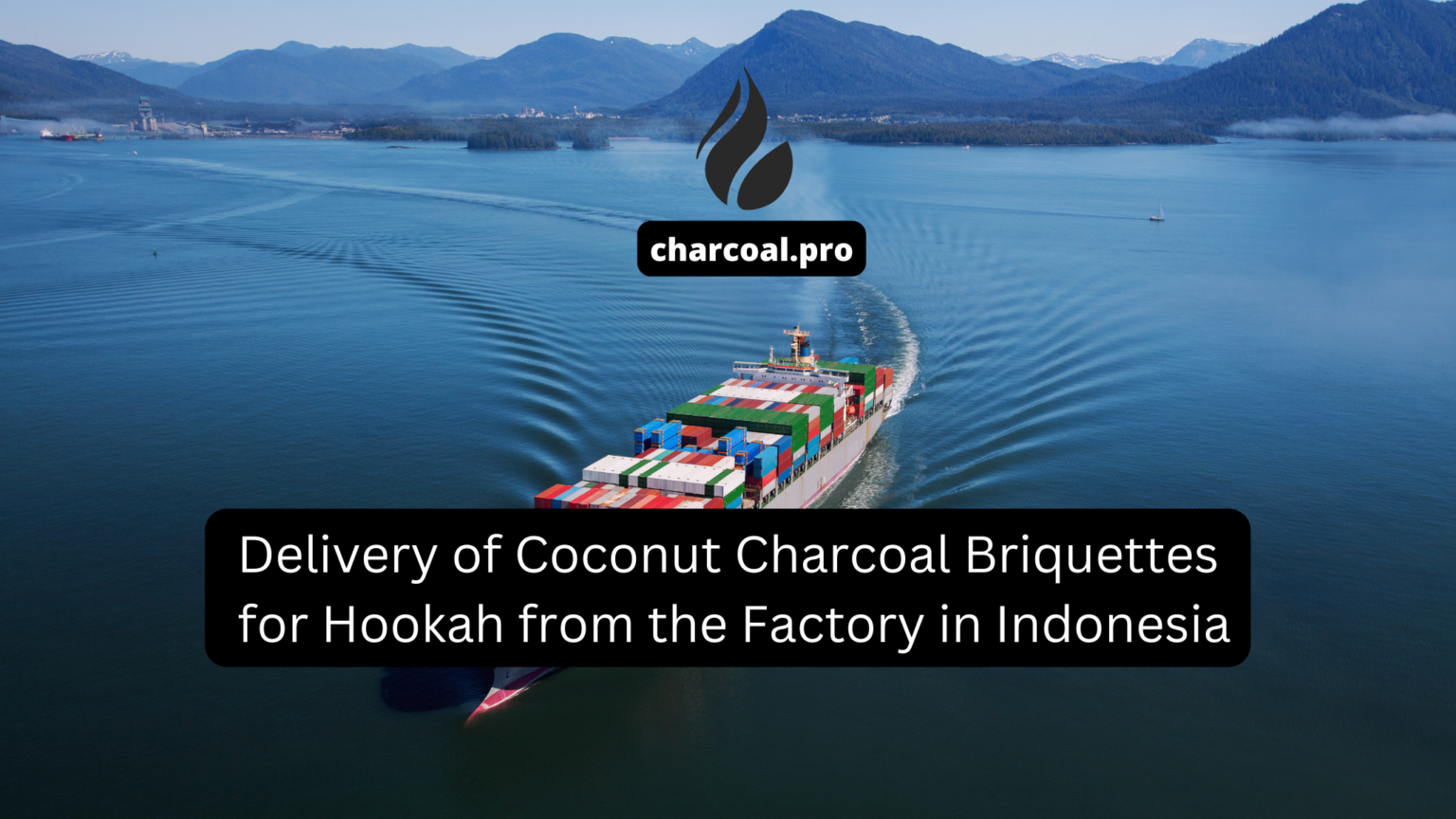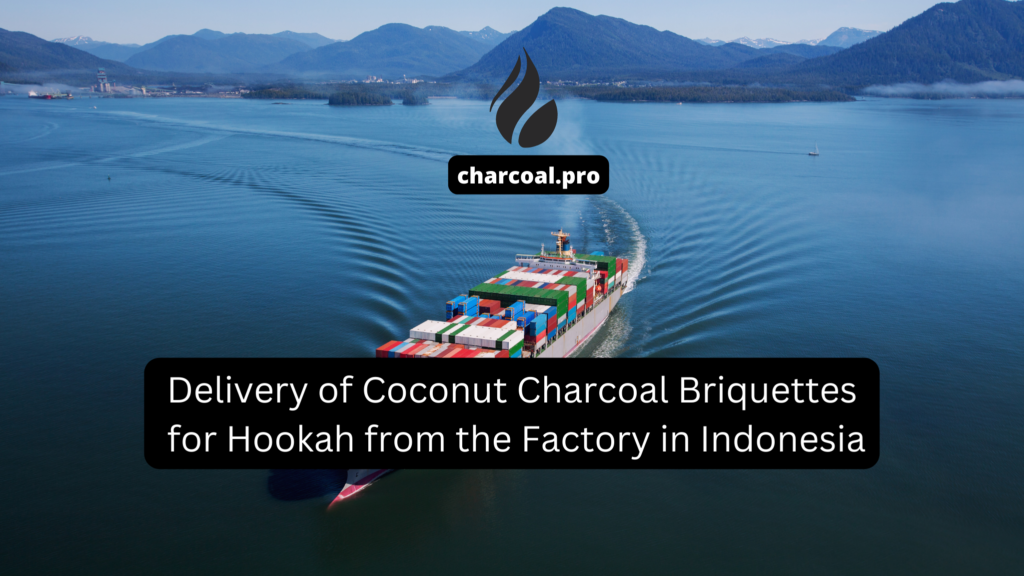 Delivery of coconut charcoal briquettes for hookah from the factory in Indonesia can be done only by sea freight in 20″ or 40″ containers.
It is impossible to send charcoal by LCL (less container load), i.e. when you send only one or two pallets of charcoal. The container should be fully loaded with charcoal only.
This requirement is due to the fact that coconut charcoal briquettes are assumed as DG (dangerous goods) and cannot be mixed with other goods. While shipping container with charcoal is stored in a special safe place at the vessel.
Delivery by air is not economically efficient, as the price of sending charcoal by pallets via airfreight is from 2 to 15 USD per kg. So it cost twice more to deliver goods than the goods themselves.
Besides it, as a factory, we produce charcoal in batches with a minimum volume of 3.5 tones per batch.
So, the delivery of coconut charcoal can be done only by sea freight.
The most common is to use 20″ containers. This size container can feet from 18200 to 19200 kg of coconut charcoal (cube size) and just 15500 kg if the shape is the finger.
We recommend not using pallets as they consume about 15% of the space in the container.
How to ship bulk orders of coconut charcoal briquettes
In this article, I will let you know all tips & tricks about shipping coconut charcoal from Indonesia to other countries and especially to the USA, Russia, Australia, and the Middle East.
For Whom This Article is:
This article will be useful for one who is planning to buy coconut charcoal briquettes for shisha in large quantities.
Especially for you who are buying as a minimum a 20″ feet container (17 tones) and up to 40″ feet container (25-26 tones).
We Will Discuss:
What is the minimum order for different shapes of charcoal and different types of packaging?
What are FOB, and CIF prices, and how it calculated?
Time of shipping from Indonesia to different ports.
What is the difference between shipments on pallets and without?
How to make shipments safer.
Advanced information on declaration and misdeclaration.
General Information
In general, coconut charcoal for shisha is shipped by sea in containers. There are two main types of sea containers is in use: 20″ and 40″ feets.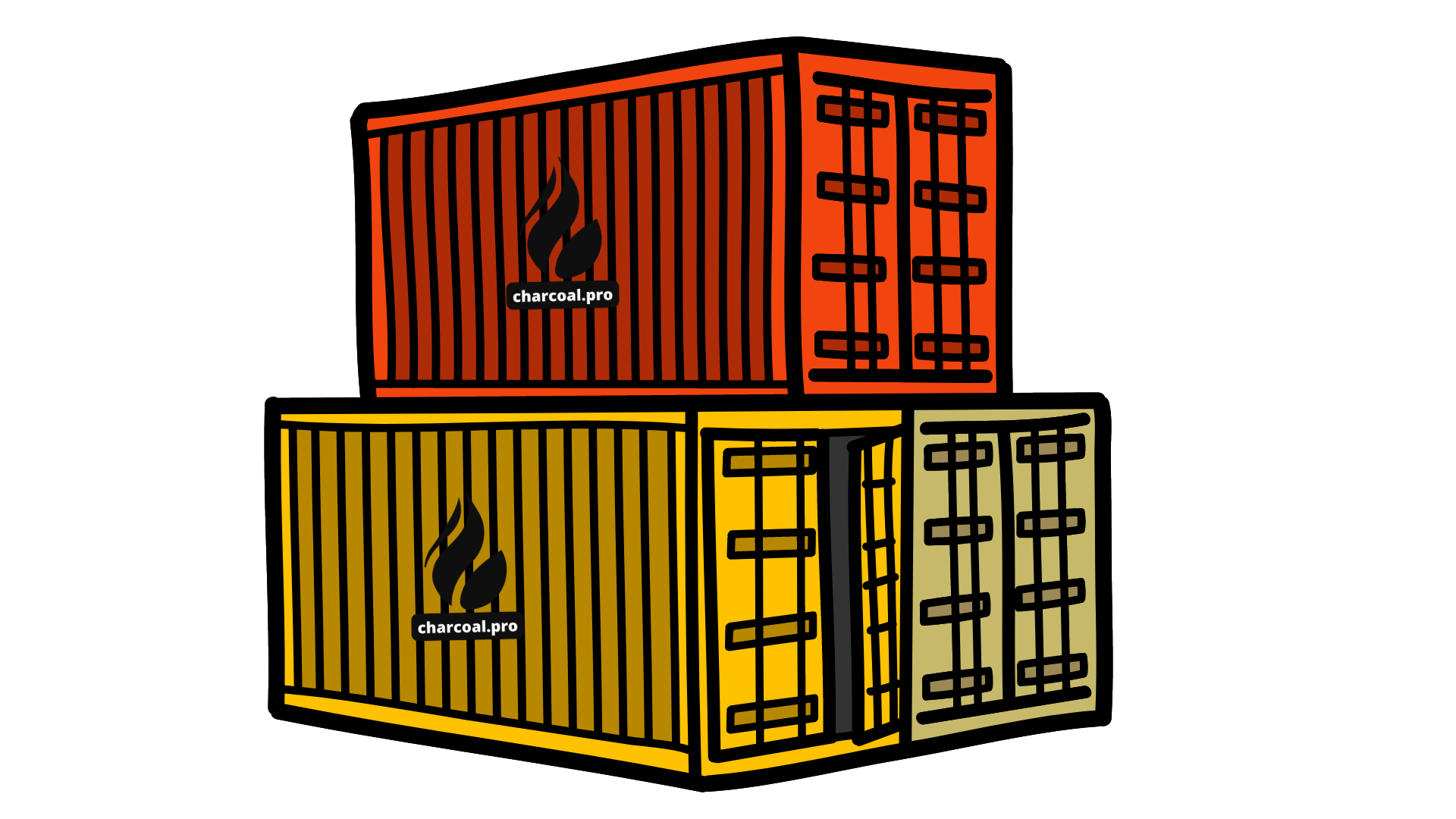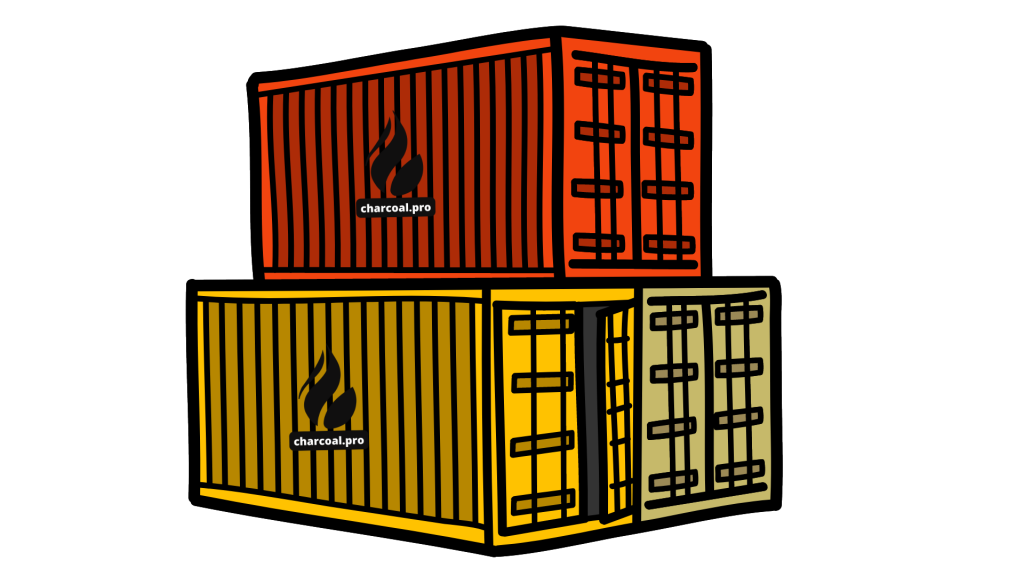 Coconut charcoal is transported only in FCL (Full Container Load). It means that we have to fill in a container only with charcoal and cannot mix it with other products.
LCL (Less containers Load) is not available for coconut charcoal.
Minimum order
The minimum order for coconut charcoal for shisha & hookah is a 20″ feet container.
How many tones can feet be inside a 20″ feet container? It depends on the shape of the briquettes and the type of packaging.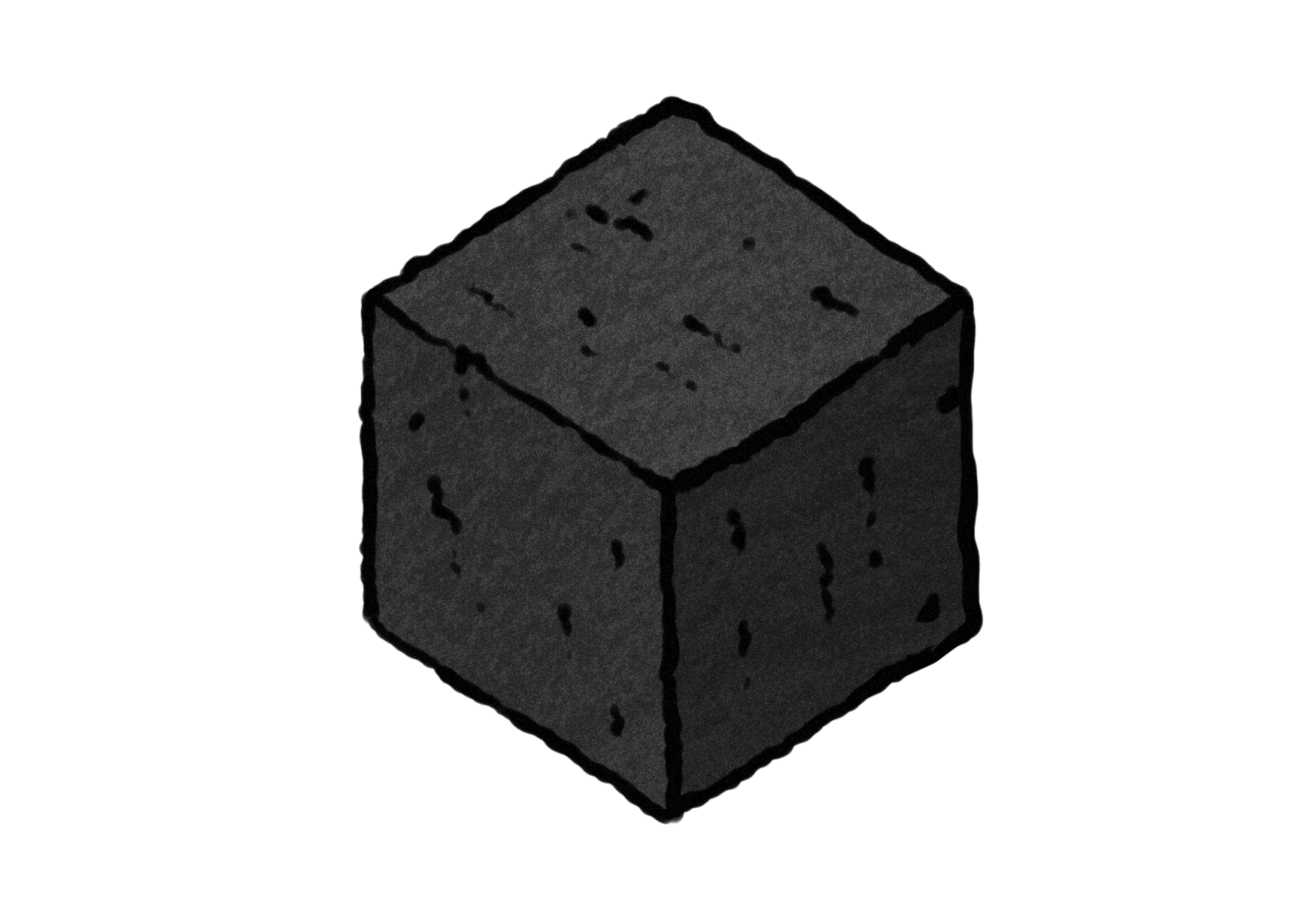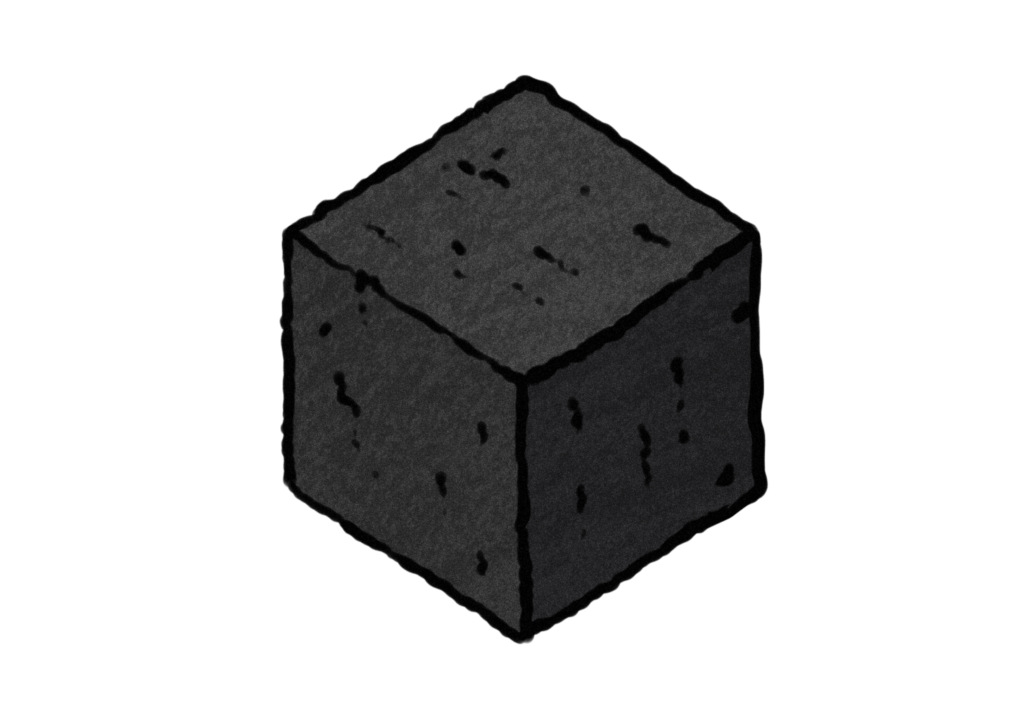 For example, Cube shape coconut briquettes with full packaging (master box + inner box) can feet 17500 kg or 17.5 tons.
If you ship the same Cube shape but with just master box packaging (without an inner box, just a bulk) the total you can fit inside 20″ feet container is up to 19.5 – 20 tons.
The difference is 2-3 tones, just because of the packaging box.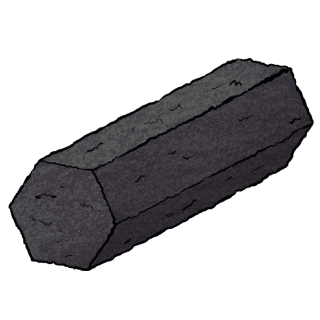 If you use a finger or hexagonal type the maximum you can fit inside 20″ feet is 15 tones for full packaging.
As for the 40″ HQ feet container, we can feet up to 26 tones of cubes or fingers/Hexa.
Port of loading
Our charcoal factory is located in Magelang, Central Java, Indonesia.
Link to Google maps: https://goo.gl/maps/rdkG8i1ZZXWTfGnLA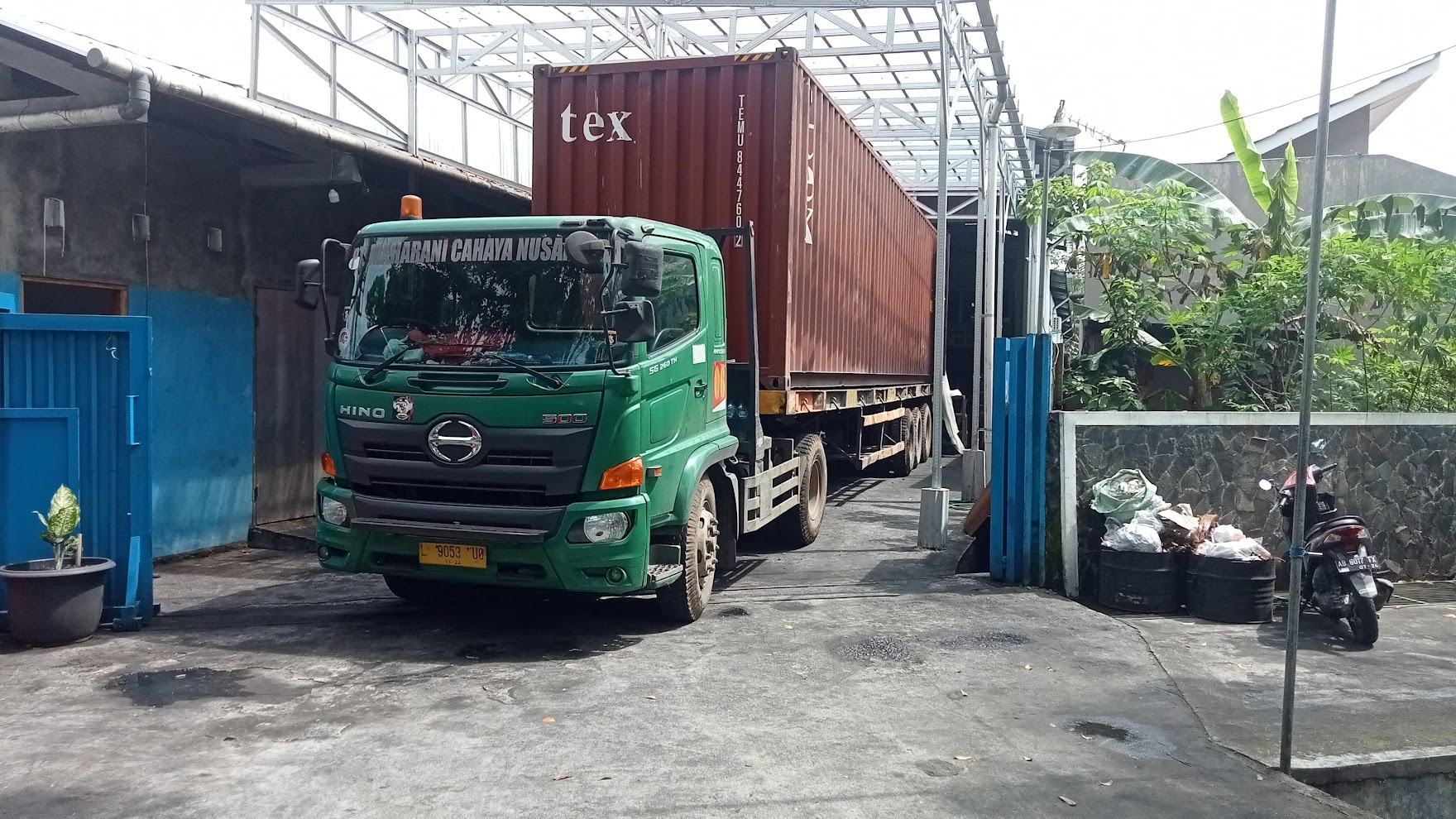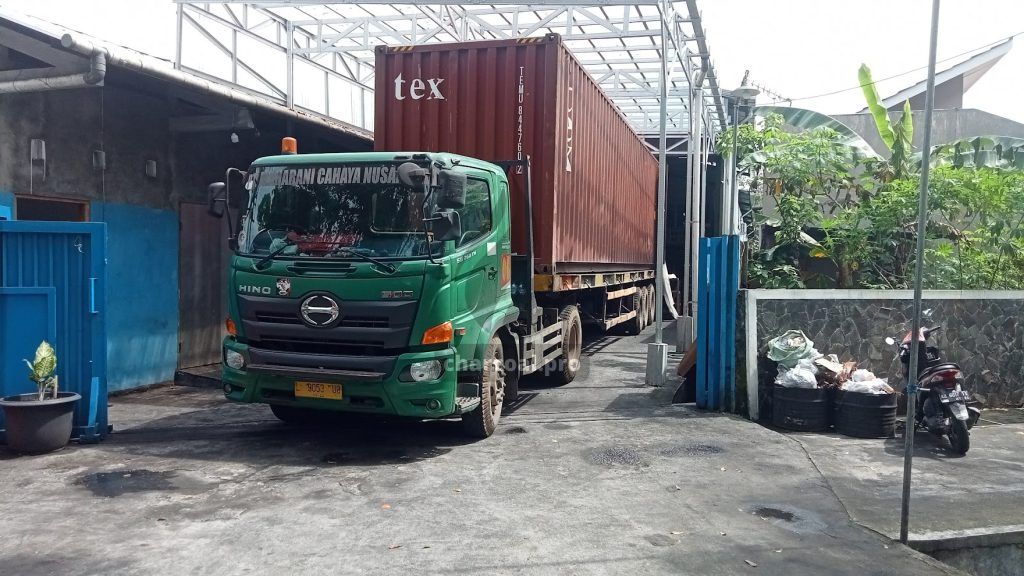 The track usually arrives at our factory early morning.
Staffing time for a 20″ feet container takes from 2 to 3 hours.
For a 40″ feet container, we need up to 4 hours to make staffing.
Port of loading Semarang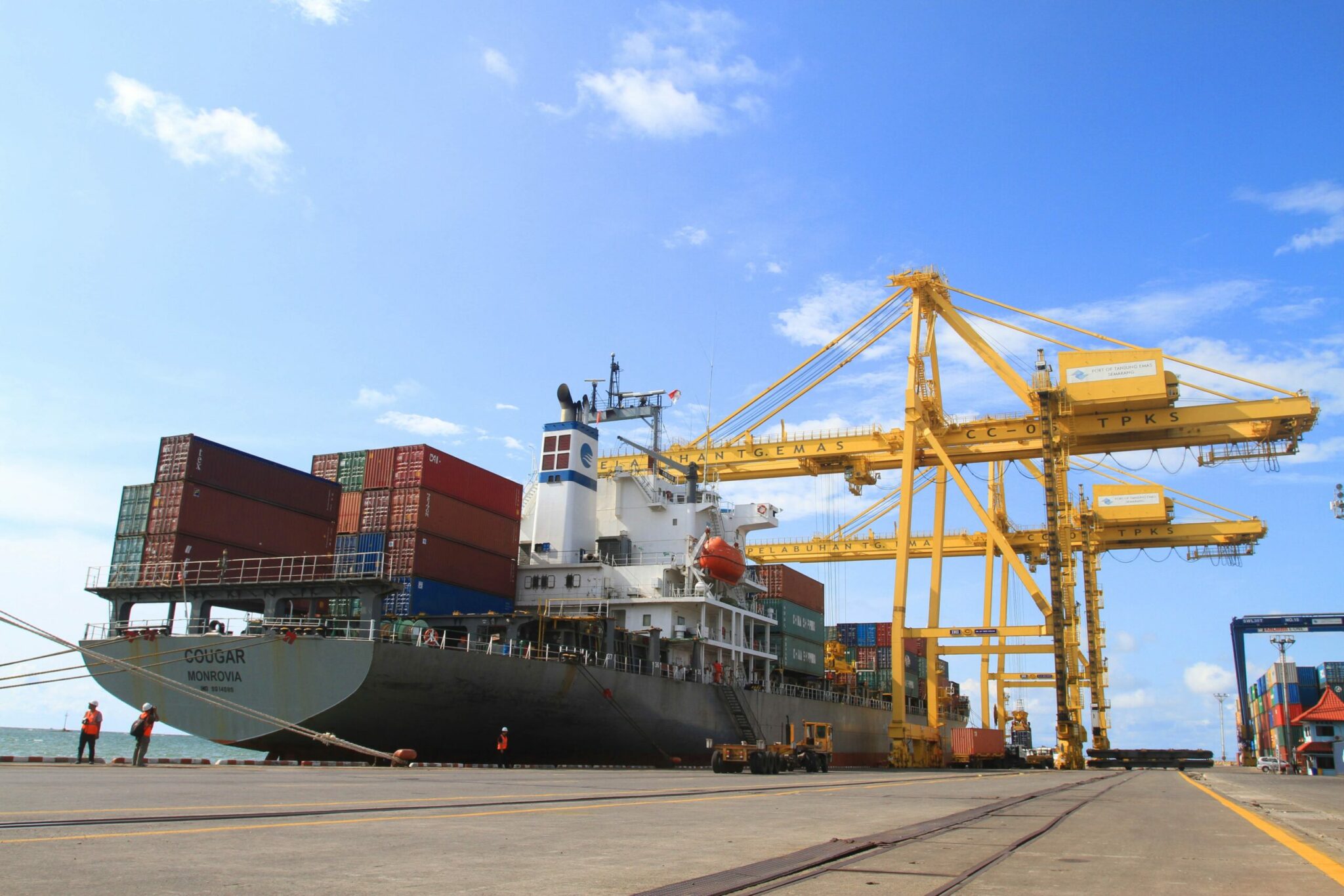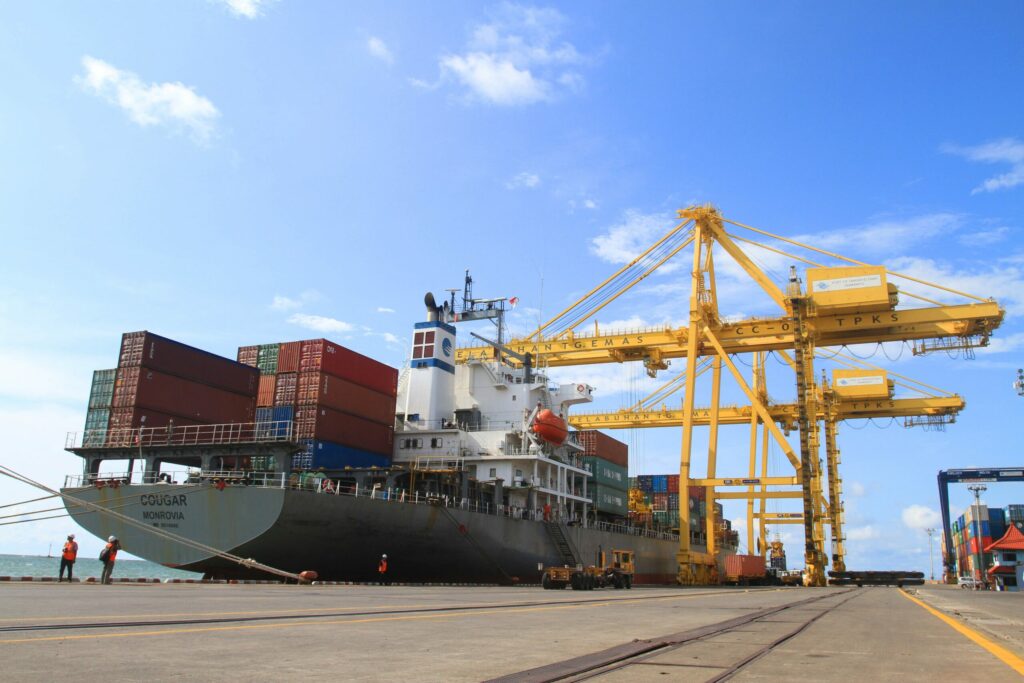 Mostly we are making shipments from the port of Semarang (Tanjung Emas, ID SRG).
Tracking time from our factory to the port of Semarang is 6 hours by track.
Usually, we do container staffing in the morning and the same day in the evening container arrives at the port of Semarang.
Port of loading Surabaya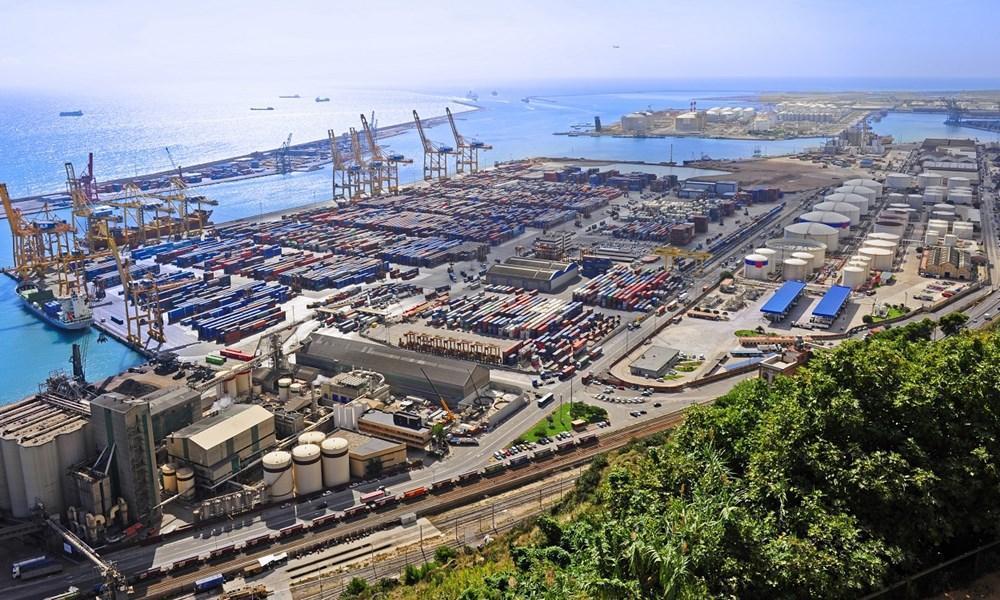 Some shipping we do from the port of Surabaya. Tracking time from our factory to Surabaya takes about 12 hours.
If we do container staffing in the morning, the next morning container arrives at the port of Surabaya.
The Port of loading depends on the shipping lines. So we choose the fastest and cheapest variant for shipping your charcoal.
Pallets
In general coconut, charcoal is loaded inside the container without pallets. We stack one box on another or lock it like a brick wall.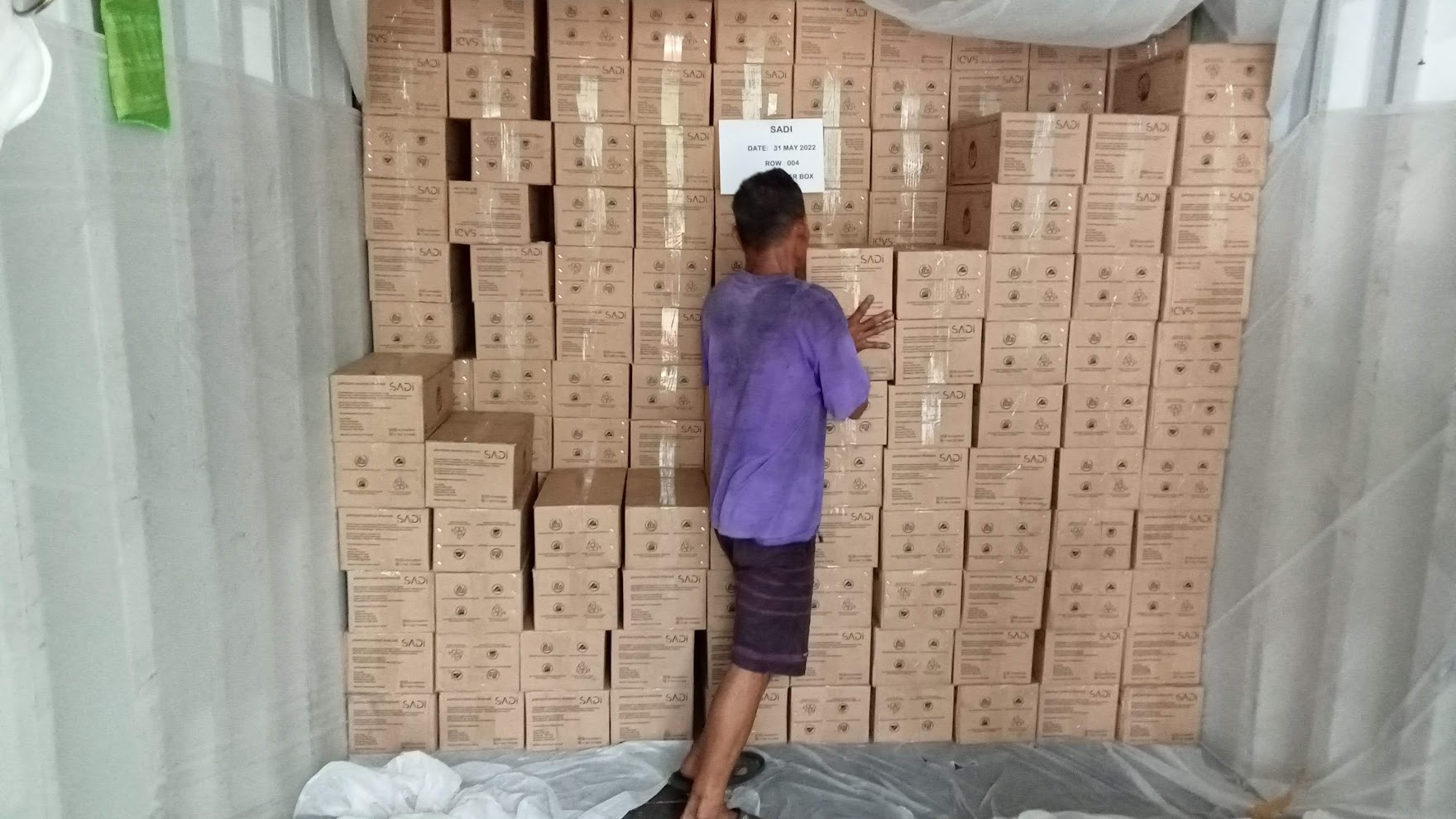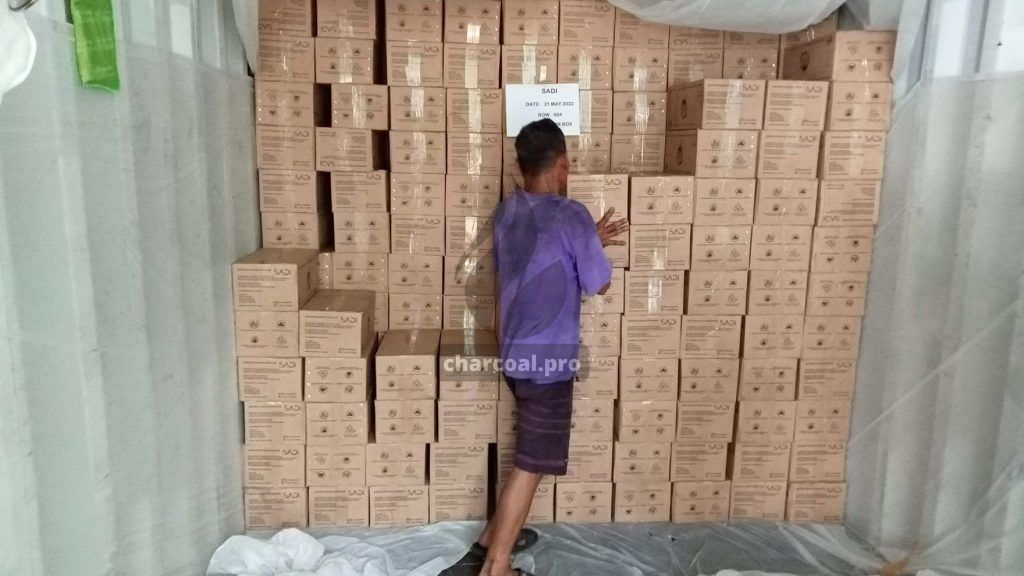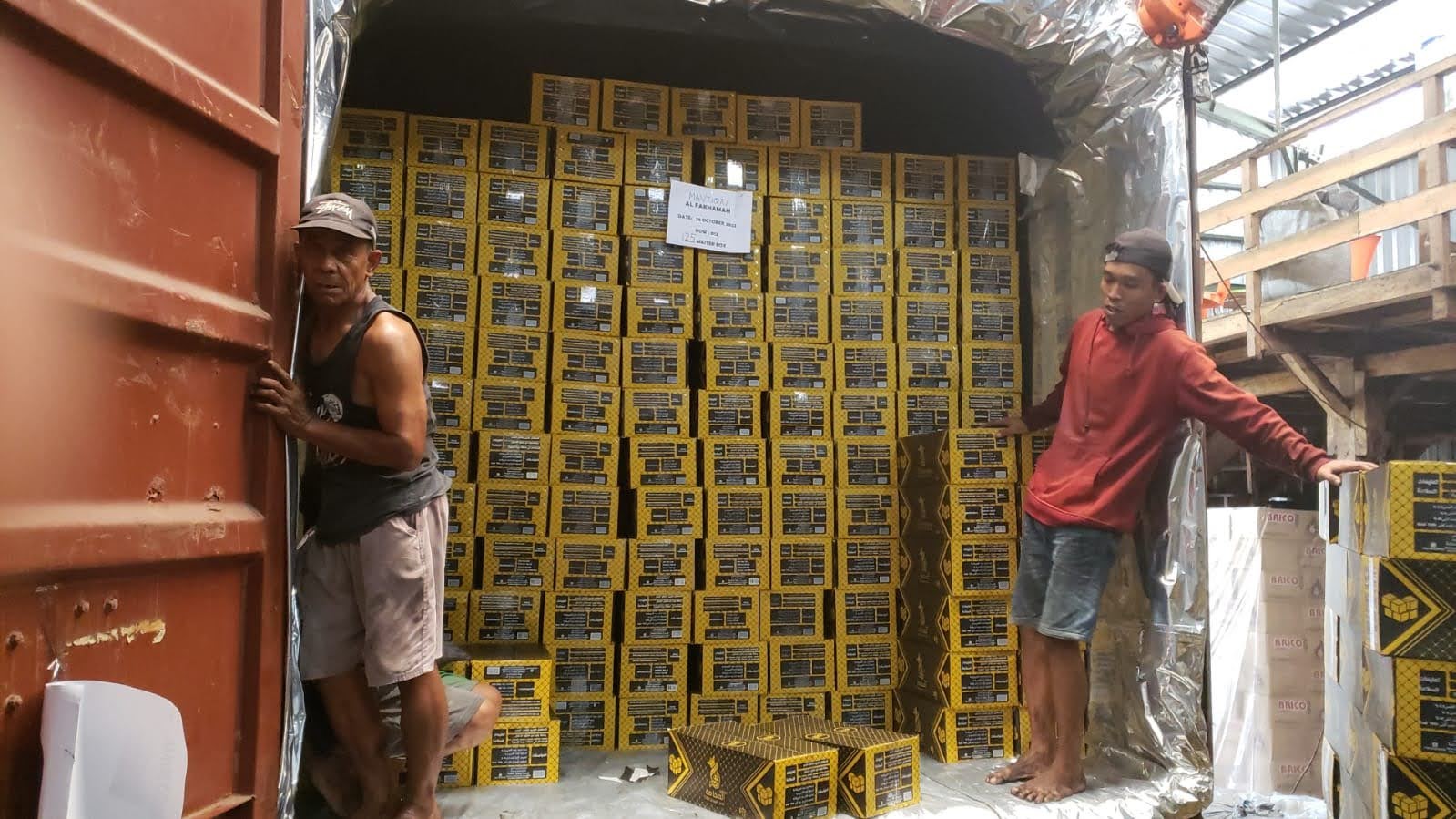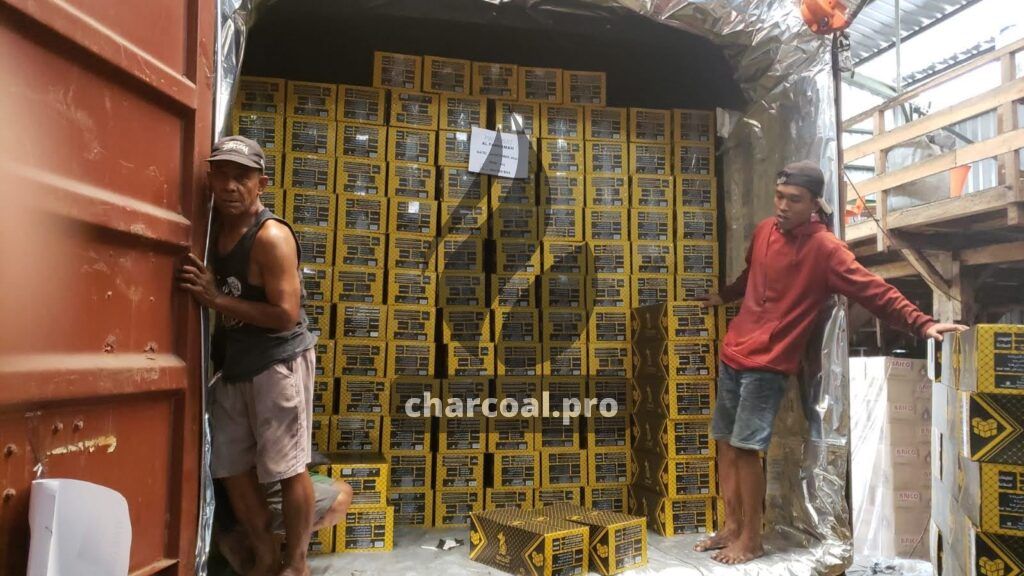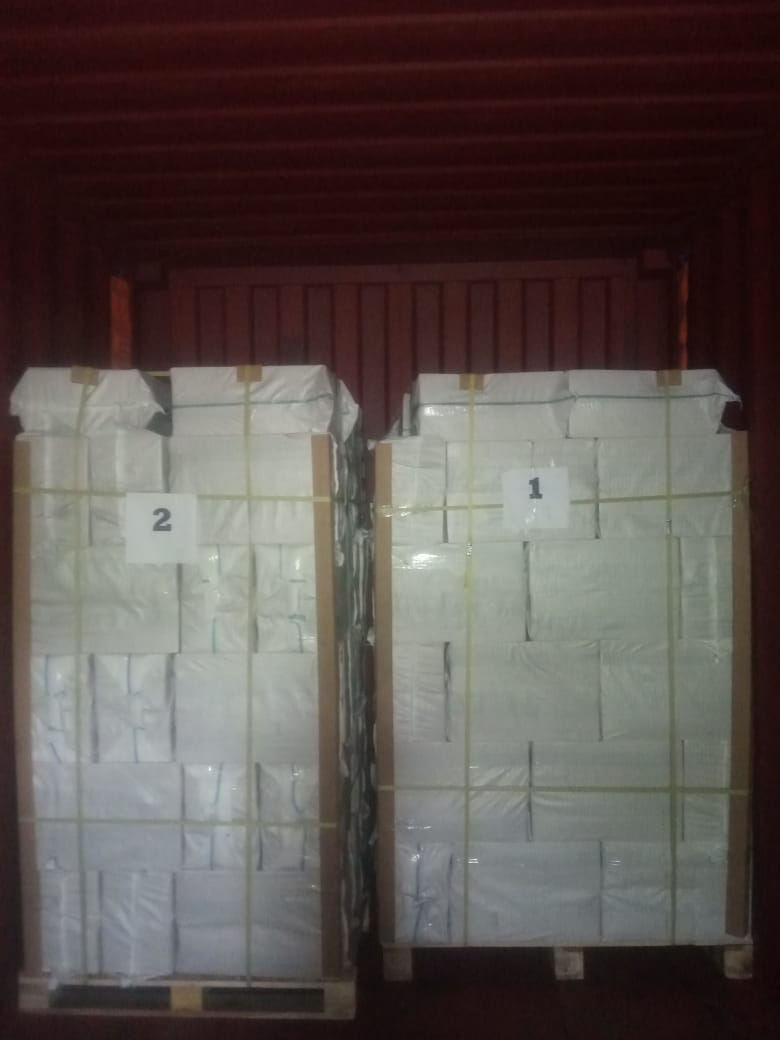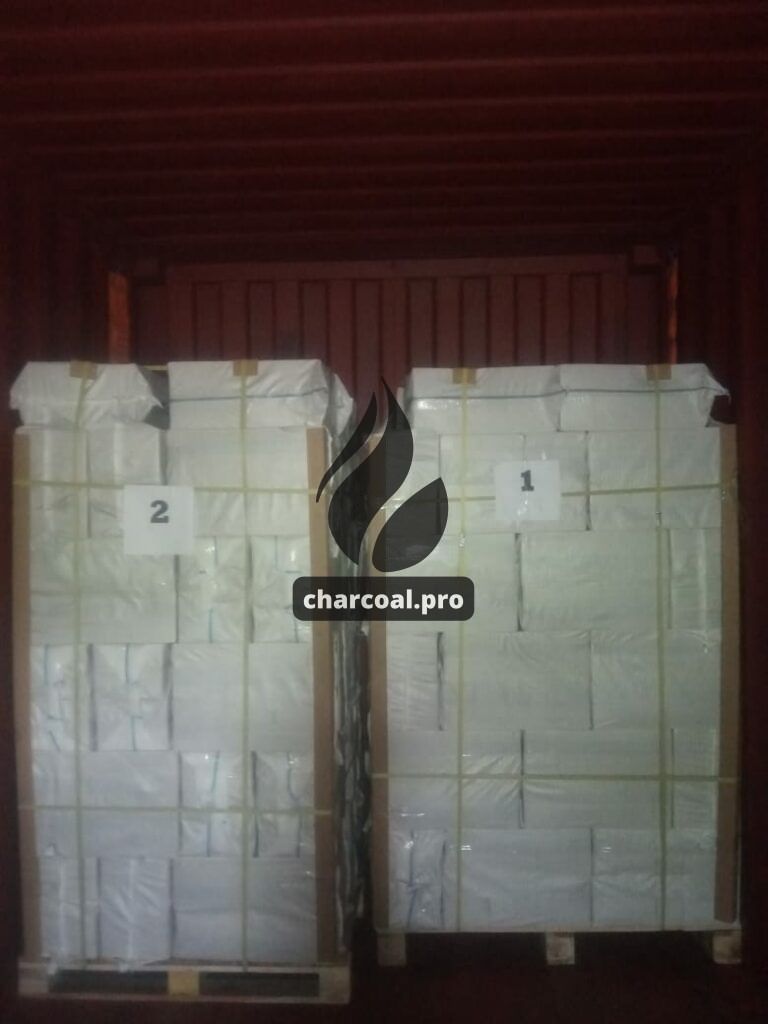 At the factory, we are able to make staffing on pallets or without pallets.
A container with 20″ feet with a pallet can fit only 14 tones of charcoal with full packaging, instead of 17.5 tones.
Container 40″ feet with a pallet can fit 22 tones on a pallet of charcoal with full packaging instead of 26 tones.
FOB vs CIF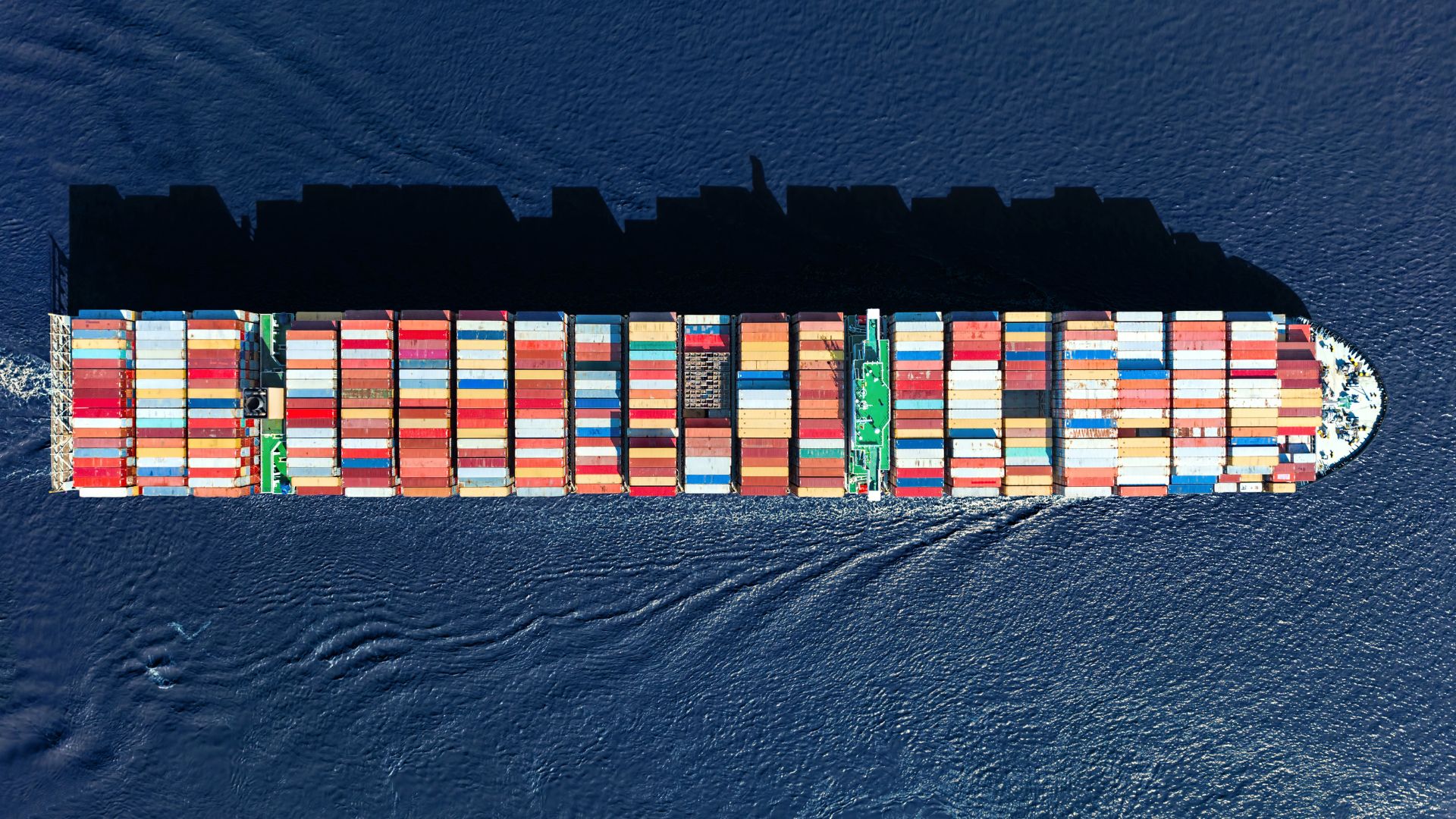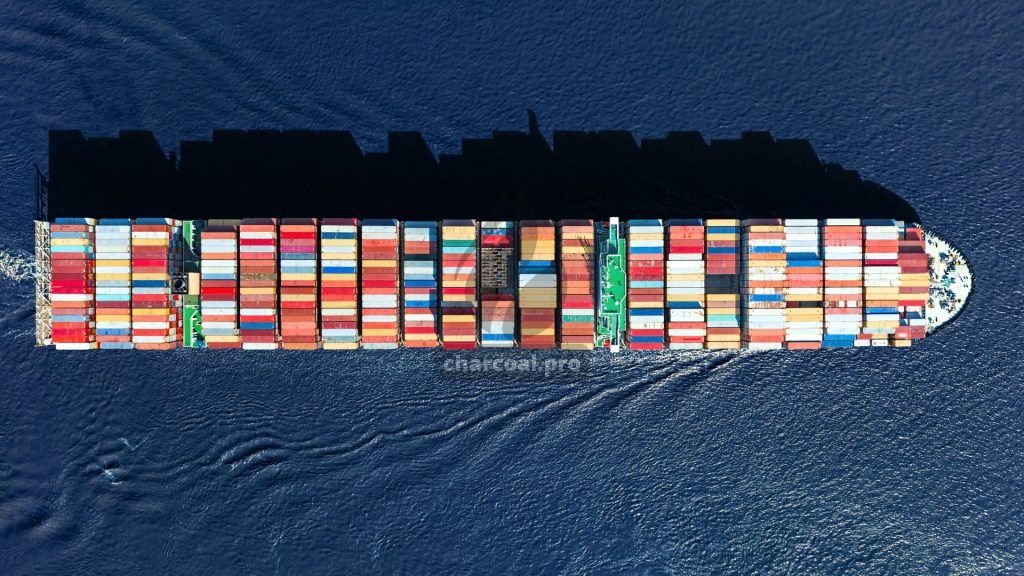 Our factory provides FOB price. The price is the same for the port of loading Semarang or Surabaya.
FOB means that we arrange all export documents in Indonesia plus trucking from our factory to the port of Semarang or Surabaya and loading containers to the vessel.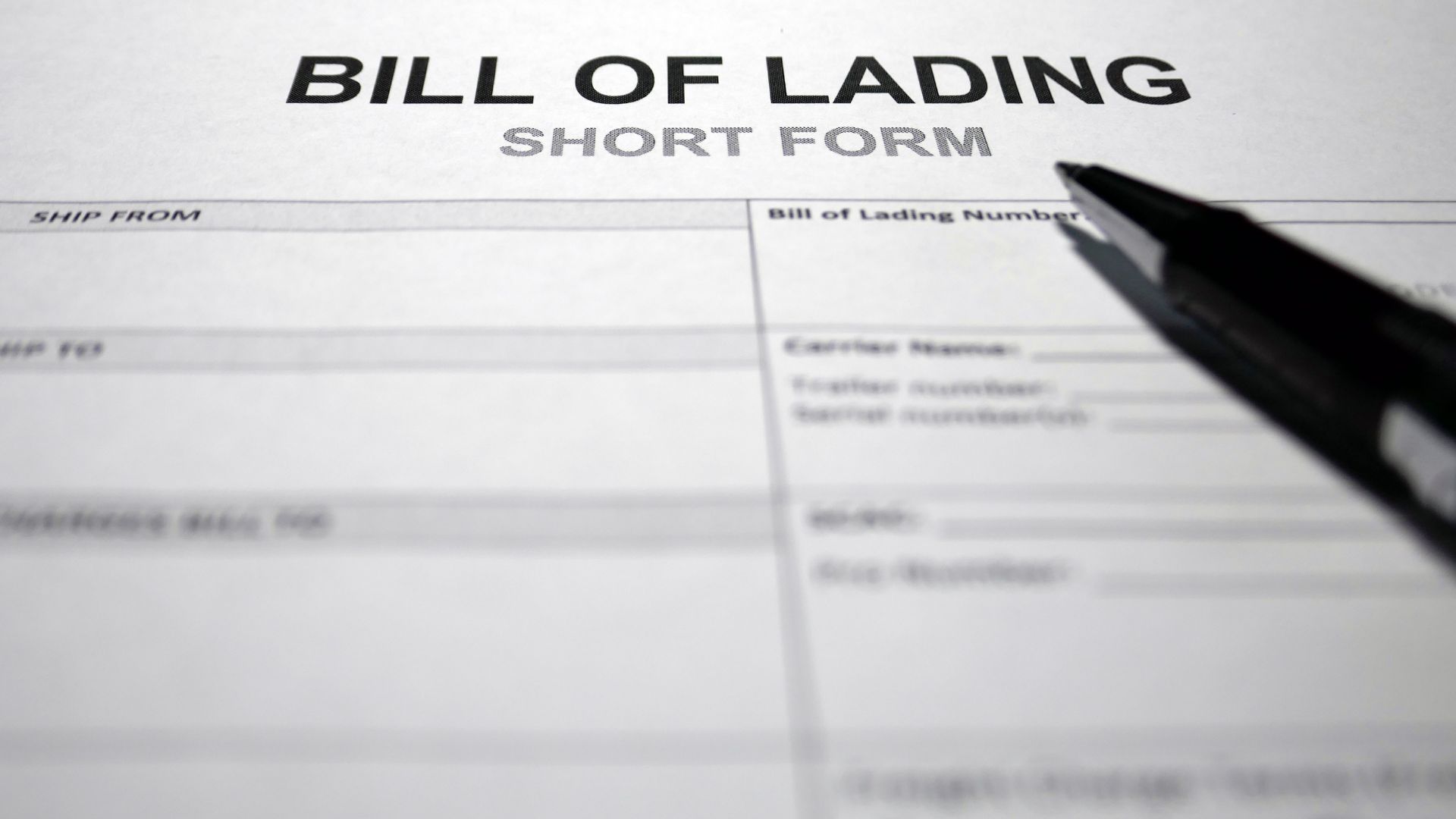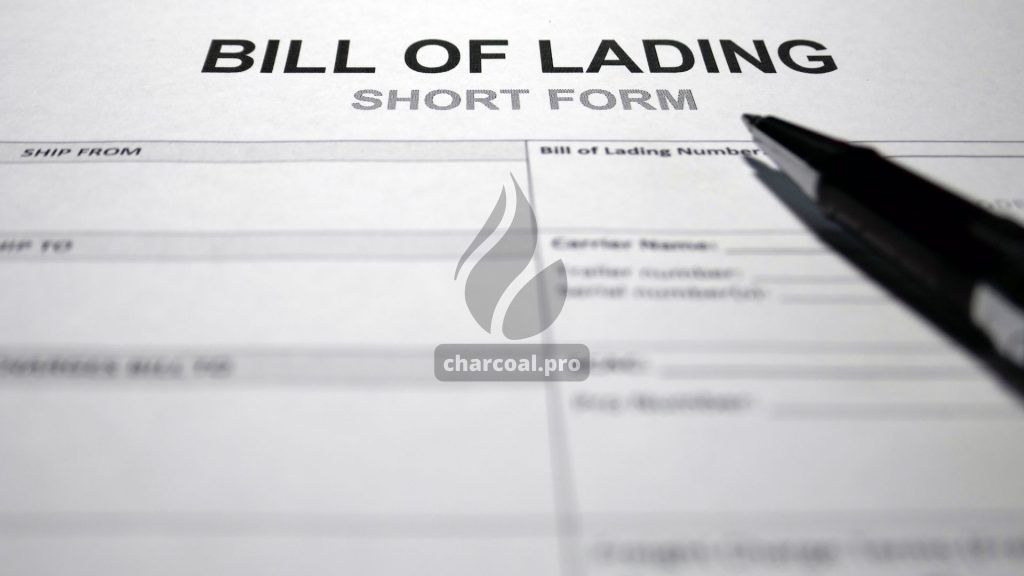 You can choose a shipping line by your self or we can recommend trusted shipping lines and their agents to arrange your shipping.
By request in some cases, we can do CIF shipping too.
Available destinations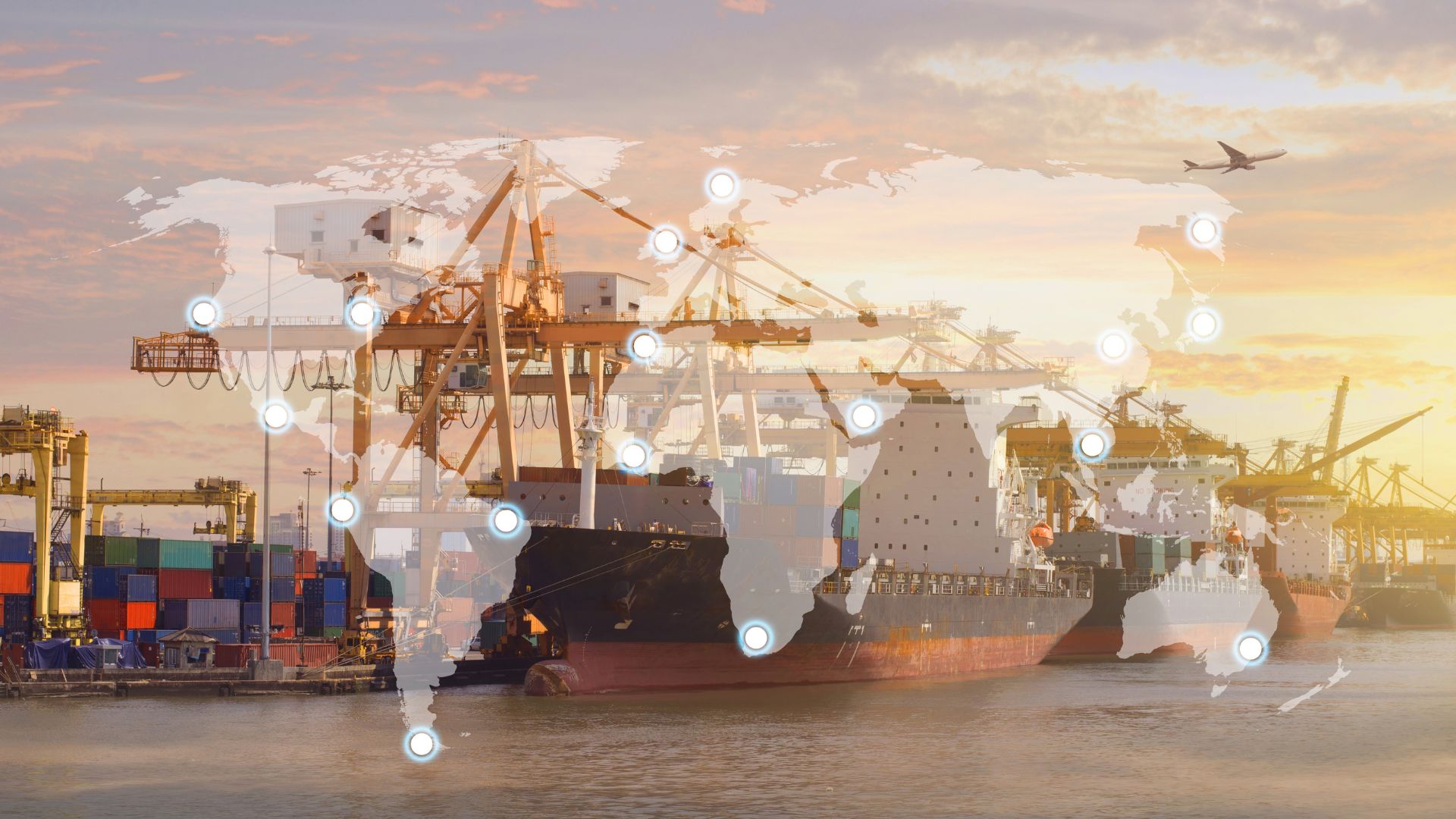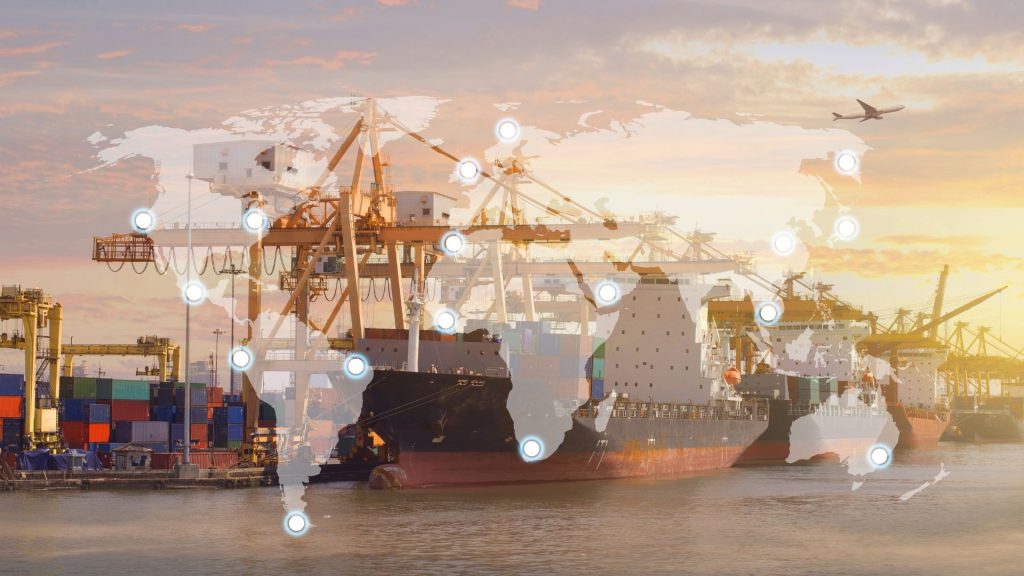 We are shipping every month to the USA, Australia, Russia, UAE, and SA.
Basically, all ports are available for accepting our charcoal.
Safety in shipments
Even though coconut charcoal is not a dangerous good, it is still considered by most shipping lines as DG (Dangerous Goods).
Before shipments, your shipping line or agent will ask you to send your MSDS and SHT first.
Our factory provides a full list of documents, including FA (Factory Audit), ROA (Result of Analysis), MSDS, SHT, and other documents.
Boxes counting
Every container stuffing is carefully checked by our factory workers.
We count each row of the box inside the container and stick the label with the number of the row and the number of boxes in the row.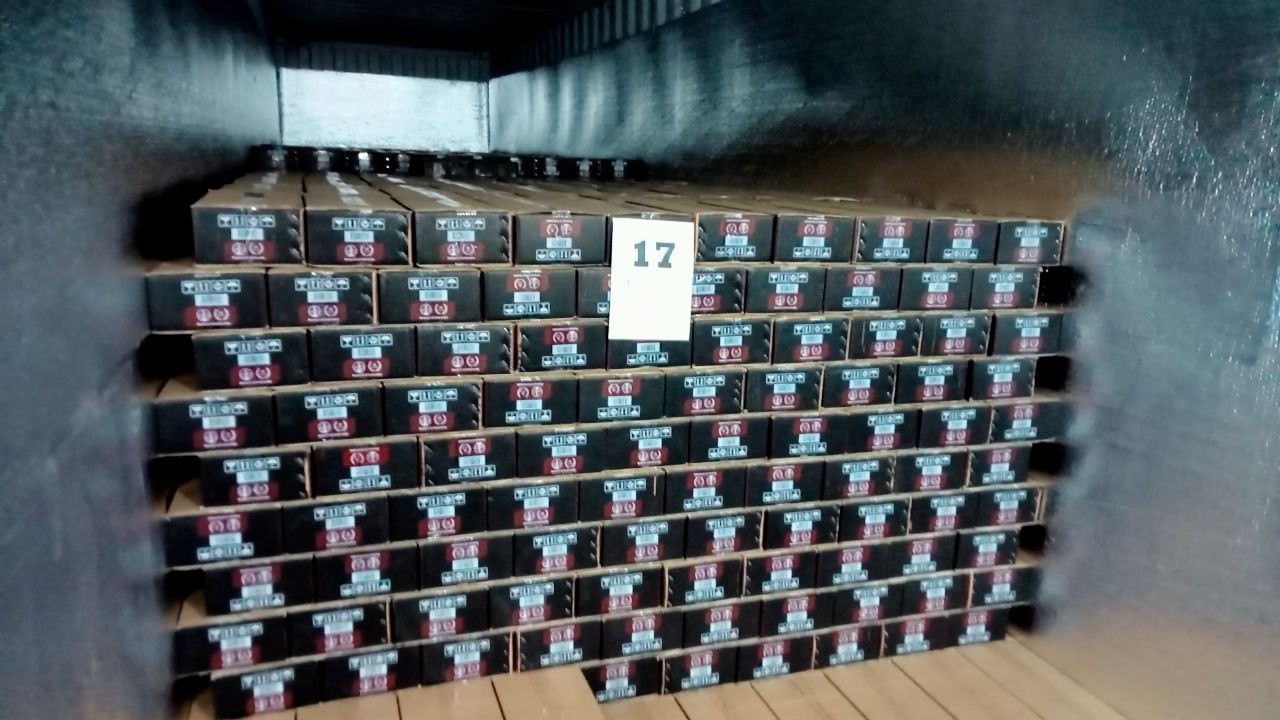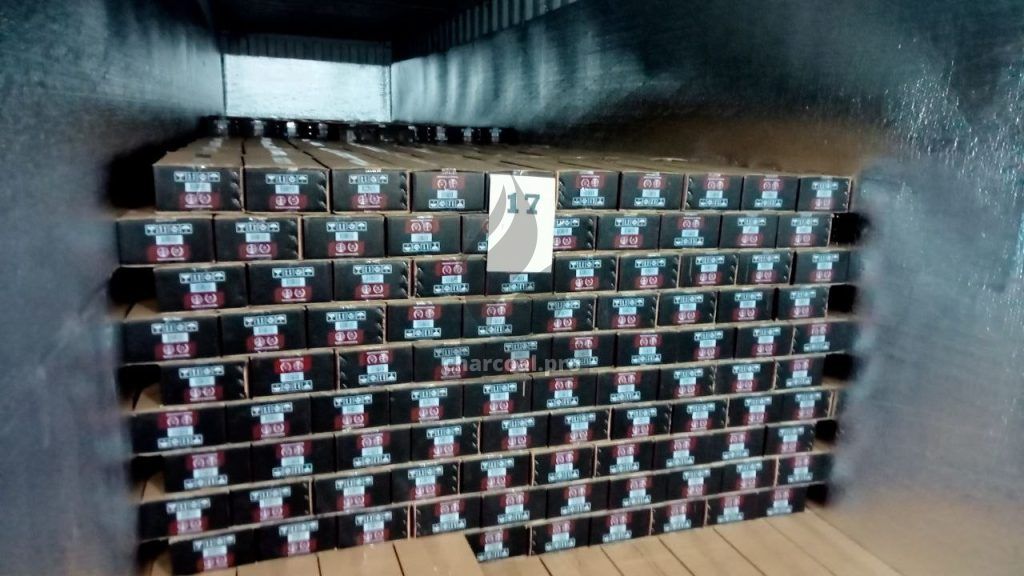 staffing container with coconut charcoal
We make photos of each row of boxes and send them to the client.
In this way, the client and us can be sure of the number of boxes in the container.
Container Seal
A container seal is a special seal that locks containers. It is impossible to open a container without a broken container seal. Each seal has an individual seal number.
The seal number is written in the final invoice, packing list, and Bill of lading. The seal ensures that nobody opened the container before you.
How to order the container
There are two ways to order containers for delivering coconut charcoal for shisha.
First, (recommended) you can order a container with our shipping agent. In this case, we will arrange all documents, and fill in the requirements from the shipping line.
Second, you order by yourself (not recommended). In this case, the shipping line will require you to provide a lot of documents. For sure we support you with all paperwork but usually, it takes longer and eventually will cost you much more.
What should you do on your side?
As we are selling charcoal on FOB basics your part is simply to accept containers in your port.
The best way is to find a good importing agent in your country who will handle all customs clearance and tracking from your port and your warehouse.
Dangerous Goods (DG) vs Non-DG
Coconut charcoal for shisha is treated by most shipping lines as a DG (Dangerous Goods).
It means that the container can be shipped only by vessels with special decks for dangerous goods.
The shipping price for DG is much higher than for shipping general goods.
But the most important is that most of the shipping lines do not want to accept coconut charcoal for delivery.
When you or your shipping agent start to book the container, shipping lines will check your documents and then reject shipping.
Our suggestion is to use our shipping agents who can arrange to ship charcoal.
More information on declared vs Misdeclare goods you can read here.
If you have any questions please feel free to contact Greg by Whatsapp/Telegram at +6285328727291
Delivery time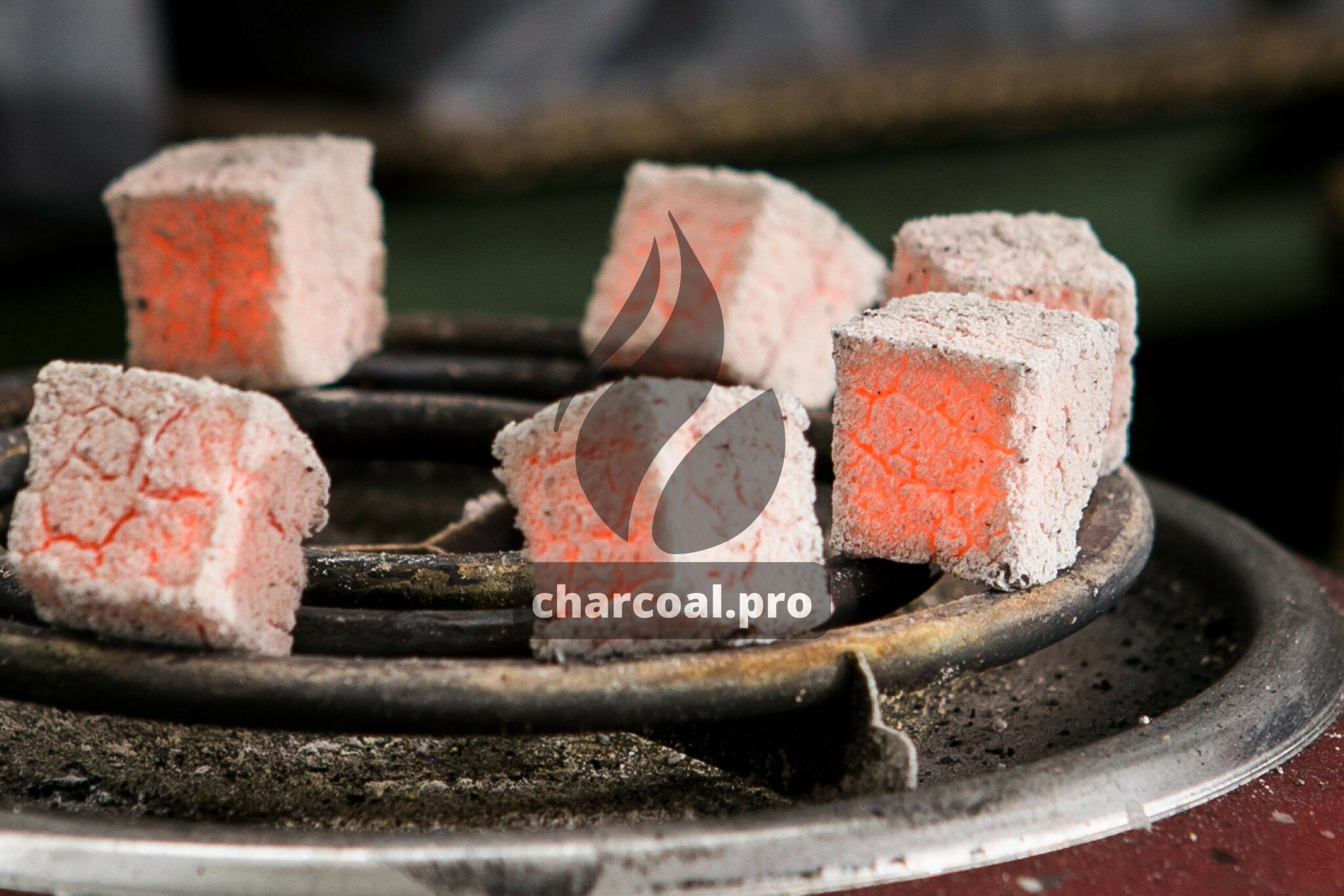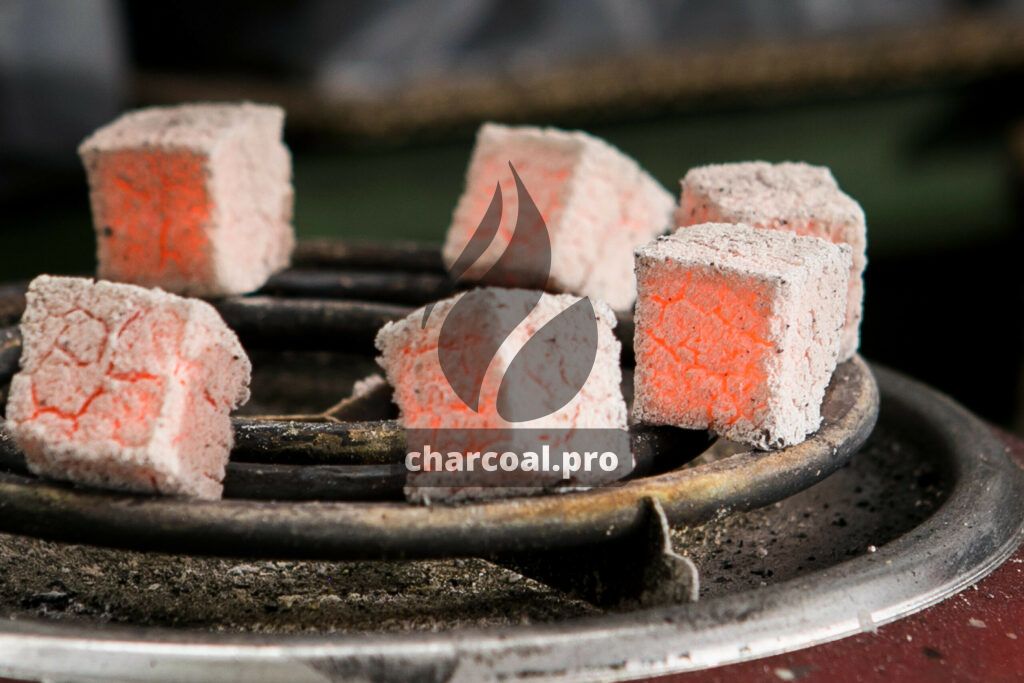 Shipping time or transit time depends on the schedule of the mother vessel and feeders.
Feeders are medium size vessels that deliver containers from Semarang or Surabaya to transshipment ports like Singapore, Kelang (Malaysia), or Busan (Korea).
At the transshipment port, your container is loaded into the Mother Vessel. A huge container ship that delivers it to another transshipment port near to you like Rotherham, Valencia, Sharjah, Houston, NY, Melbourne, and so on.
The approximate container delivery time is following
USA (Houston & NY): 35 – 45 days
USA (LA, Seattle): 30-40 days
Europe: Antwerp & Rotterdam: 35 days
Europe: Hamburg: 30 days
Europe: Valencia: 30 days
Europe: Piraeus: 35 days
Egypt: Damietta & Alexandria: 30 days
Lebanon: Beirut: 30 days
SA: Jeddah: 25 days
SA: Dammam: 20 days
Yemen: Aden 25 days
UAE: Sharjah: 20 days
Bahrein: 20 days
Australia: Melbourne: 25 days
Russia: St. Petersburg (not available)
Russia: Novorossiysk (not available)
Russia: Vladivostok: 15 days
Estimated transit time of container from Semarang (IDSRG) to the port of:
Port Klang (MYPKG) 3-5 days
Jeddah (SAJED) 22-32 days
Port Said (EGPSD/E) 19-23 days
Barcelona (ESBCN) 25-30 days
Rotterdam (NLRTM) 25-30 days
Hamburg (Deham) 24-29 days
Antwerpen (BEANER) 25-30 days
Gdynia (PLGDY) 40-45 days
St. Petersburg (RULED) 40-45 days
Novorossiysk (RUNVS) 30-45 days
Los Angeles (USLAX) 30-36 days
New York (USNYC) 34-41 days
Melbourne (AUMEB) 18-35 days
We are able to ship from Semarang or Surabaya ports. Please keep in mind that we have to book the vessel in advance. It takes 1-3 days to choose and confirm the shipping line.
Not all shipping lines accept coconut charcoal as dangerous goods (DG). Besides it, the price for shipping DG is more expensive than usual shipping.
Staffing of coconut charcoal is done at our factory in Magelang, Central Java. After that truck goes to the port of Semarang or Surabaya.
It takes about 5 to 19 hours to reach the port of Surabaya. The container is weighted, fumigated, and lifted to the feeder's vessel. The feeder's vessel goes to Port Klang or Singapore to move containers to the Mother Vessel.
Cost of shipping
The shipping cost of Ocean freight for coconut shell charcoal briquettes depends on the shipping lines.
In general shipping, lines update their pricing two times per month.
For the current price update please visit the following pages:
Export Container Handling For Coconut Charcoal Briquettes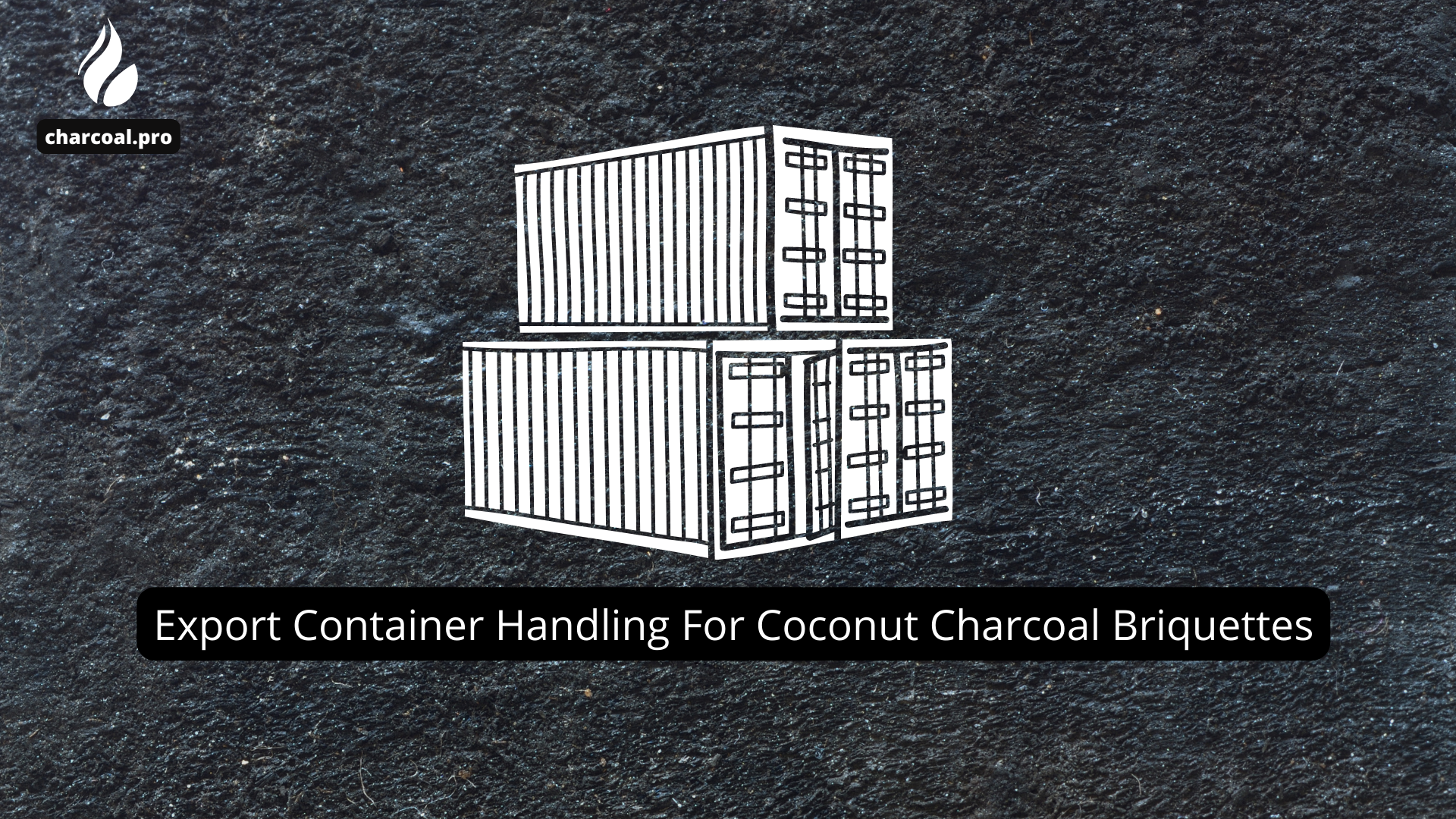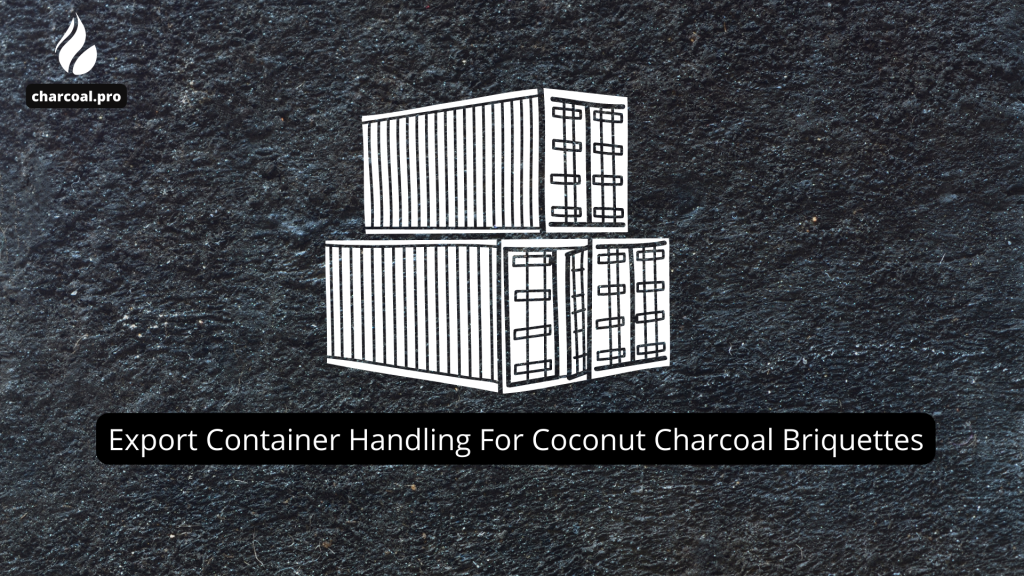 Please note that those prices are valid in 2023. Actual price can vary.
A lot of our customers ask how much it costs to arrange the export of coconut charcoal briquettes from Indonesia by themselves. Actually, the best way to do it is to hire Shipping Agent who will arrange all documents, container trucking, and so on.
Below I give you the average cost per item for exporting charcoal. In general, shipping agents give you one price that includes all. But here I divide it by main items
The Port of departure can be Semarang, Surabaya, or Jakarta.
Export container handling
Operational & Handling: 20″ feet Rp 350.000; 40″ feet 375.000
Export Declaration: Rp 100.000
COO (Certificate of Origin): Rp 75.000
Phytosanitary Certificate: Rp 350.000
Fumigation: General: Rp 175.000, Aqis: Rp 1.850.000
Usually while exporting charcoal factories have to pay to Shipping Agent: the admin fee, Pickup DO.
Container stuffing means the same as container loading, so we put charcoal boxes inside the container. Usually, we do it at our charcoal factory in Magelang. But in case you are buying from a different factory I give you the fare price for trucking. Trucking means bringing your container from the charcoal factory to the port.
Trucking to Semarang Port
Magelang: 20″ Rp 2.400.000 40″ Rp 2.500.000
Salatiga: 20″ Rp 1.750.000 40″ Rp 1.850.000
Bawen: 20″ Rp 1.650.000 40″ Rp 1.750.000
Klaten: 20″ Rp 2.300.000 40″ Rp 2.400.000
Solo: 20″ Rp 2.200.000 40″ Rp 2.300.000
Kudus: 20″ Rp 1.300.000 40″ Rp 1.400.000
Jepara: 20″ Rp 1.900.000 40″ Rp 2.000.000
Jogja: 20″ Rp 2.700.000 40″ Rp 2.800.000
Jakarta: 20″ Rp 8.300.000 40″ Rp 8.400.000
If you order coconut charcoal briquettes from our factory. All our prices already include all tracking and export document costs.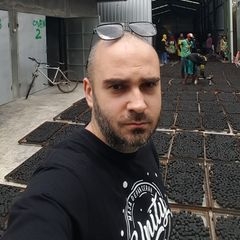 Latest posts by Greg Ryabtsev - Charcoal Expert
(see all)