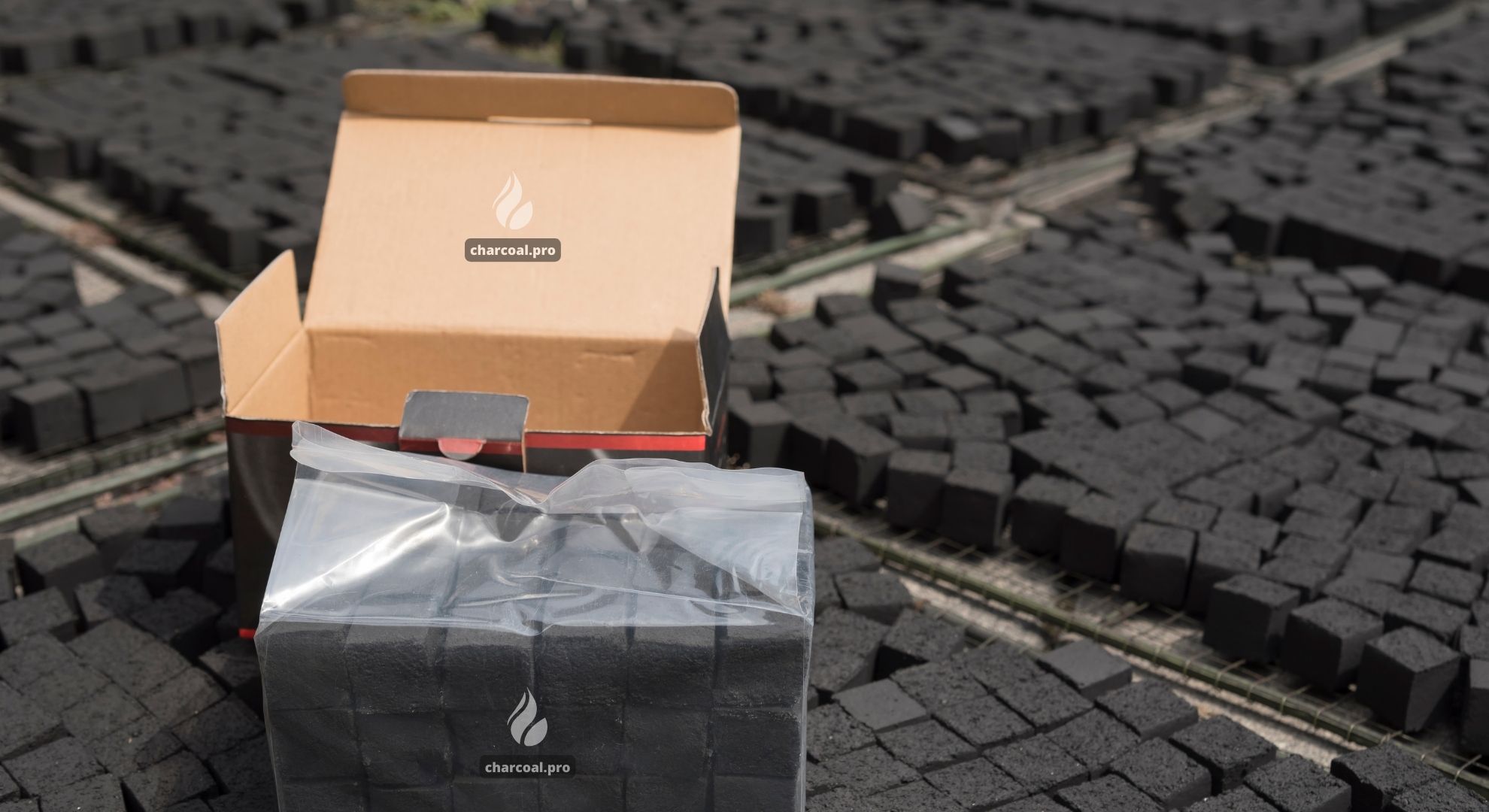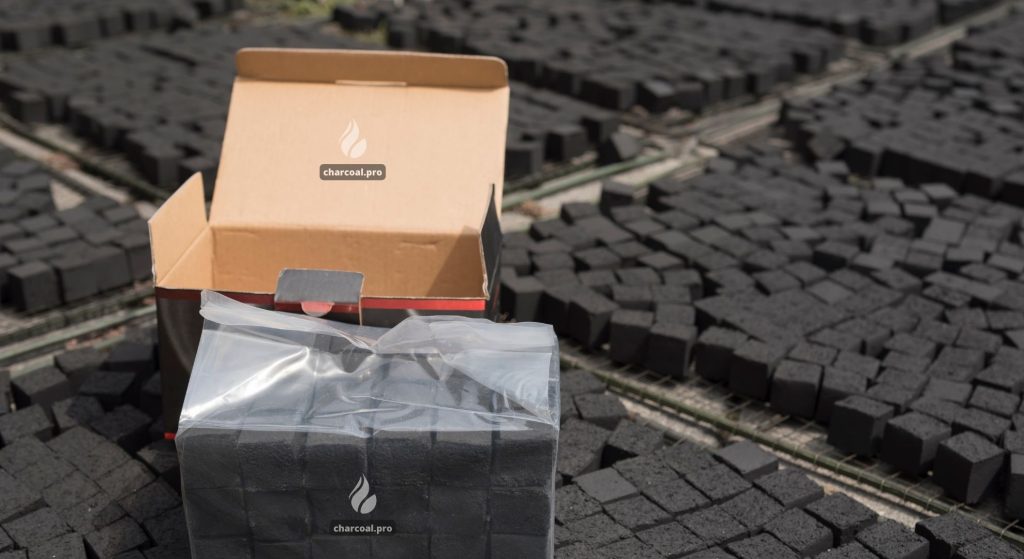 From this article, you will know how hookah coals are packed. What types of packaging are used and what are available options for packing?
This article will be useful for wholesale bulk buyers and distributors of coconut charcoal. The one who is planning to import products from our factory in Indonesia.
Full packaging
In general full packaging means that your charcoal (it can be a cube, hexagonal, finger, dome, or other shapes) is being packed inside inner plastic than the inner box, and then to the master box.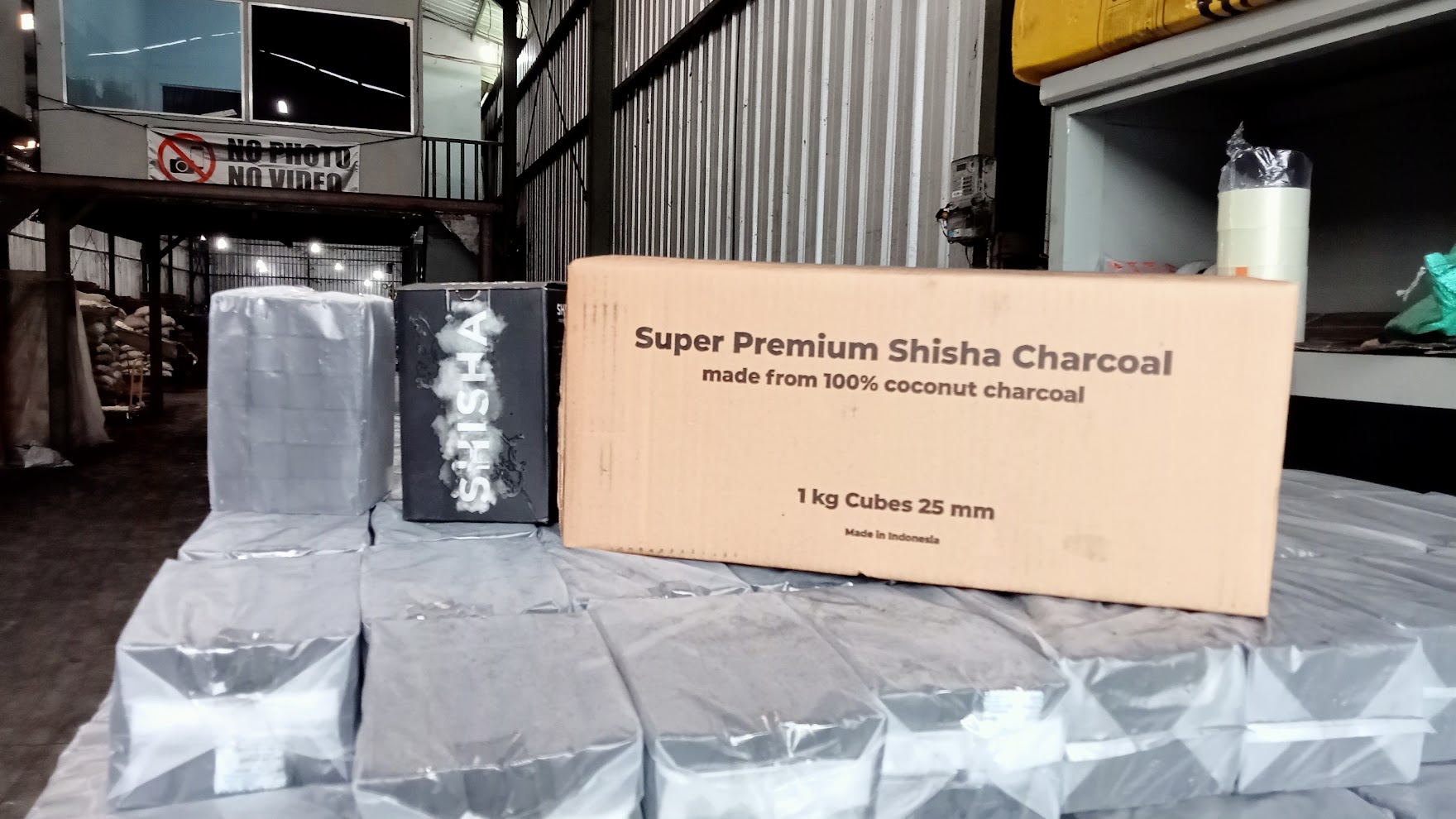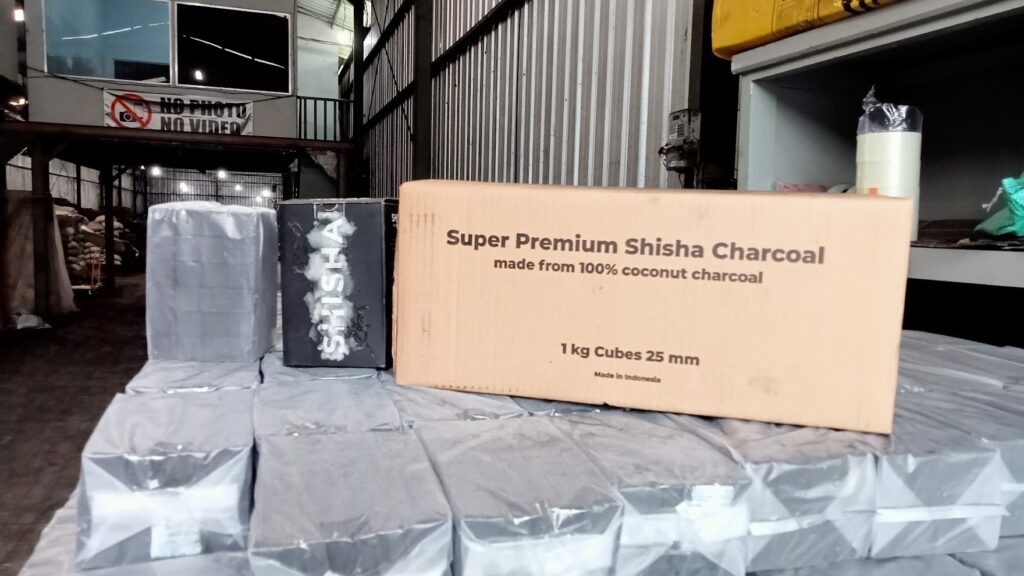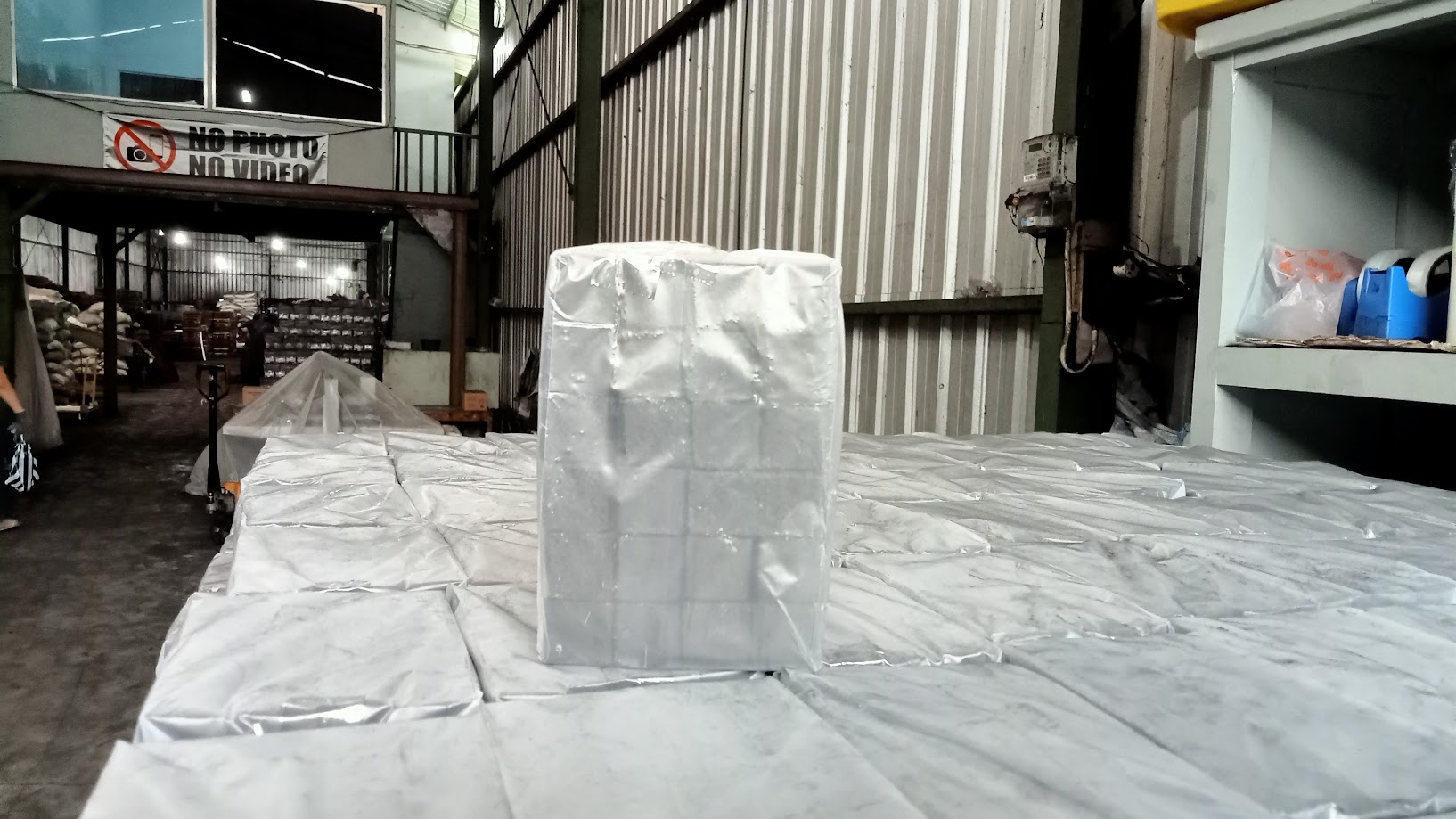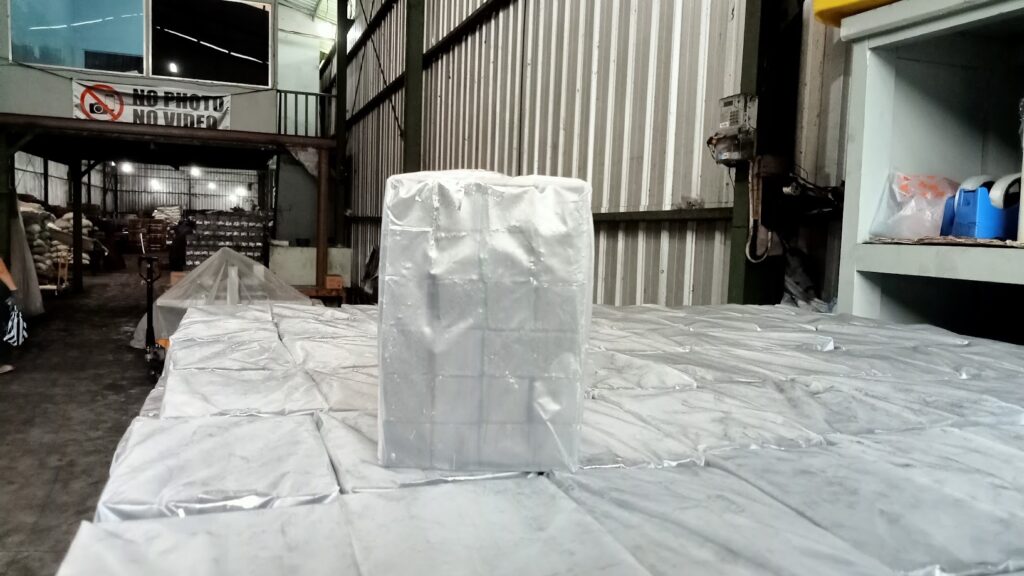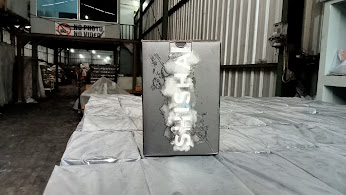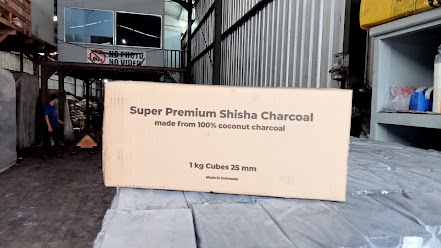 Each 1 kg inner box is packed inside the Master box. The master box is a corrugated carton (1-2-3 layers carton) box. One Master box contains 10 kgs of coconut charcoal.
By request available 10, 12, and 20 kg master boxes. As for inner boxes, we can do 1 kg (most common), 100 gr, 250 gr, 500 gr, and 2 kg boxes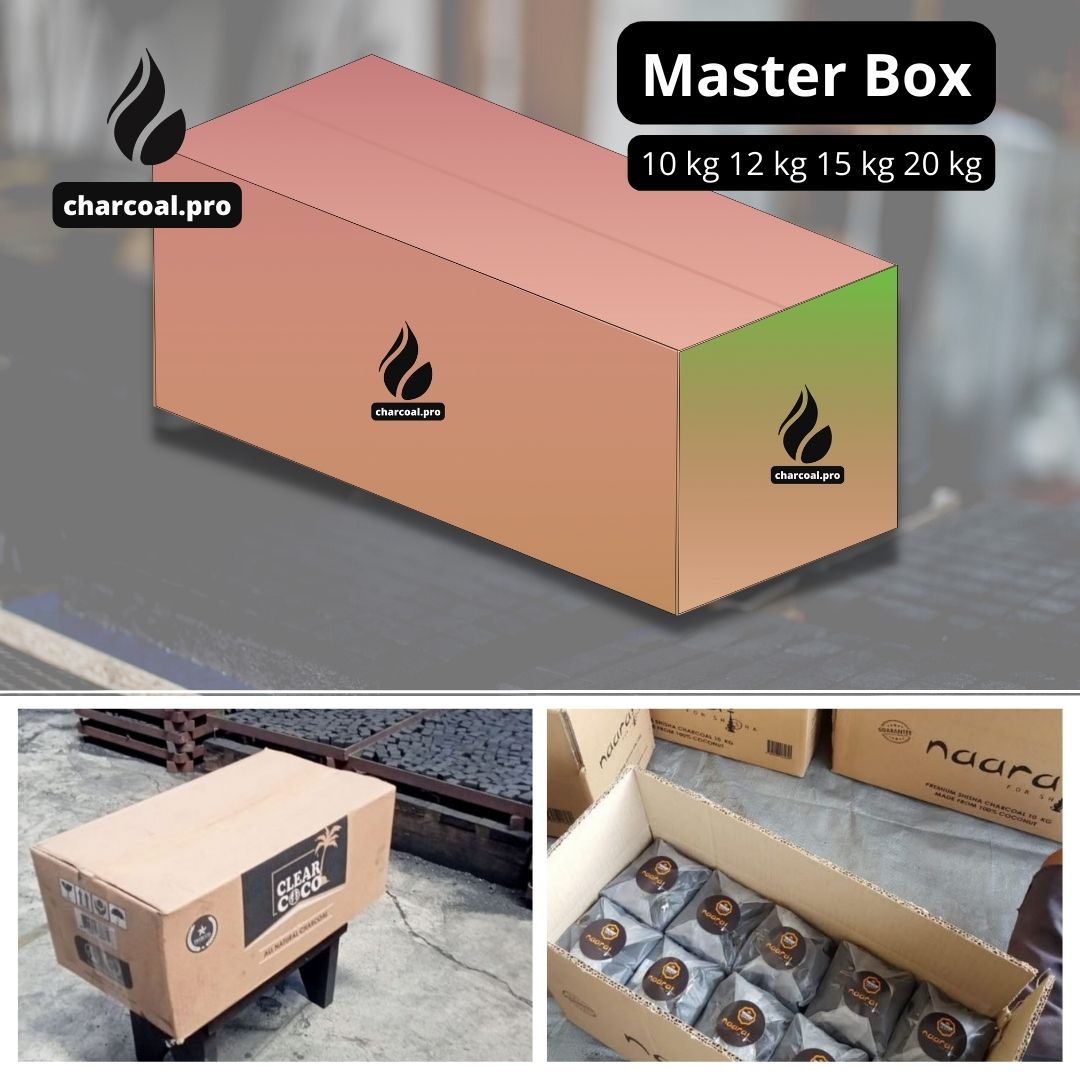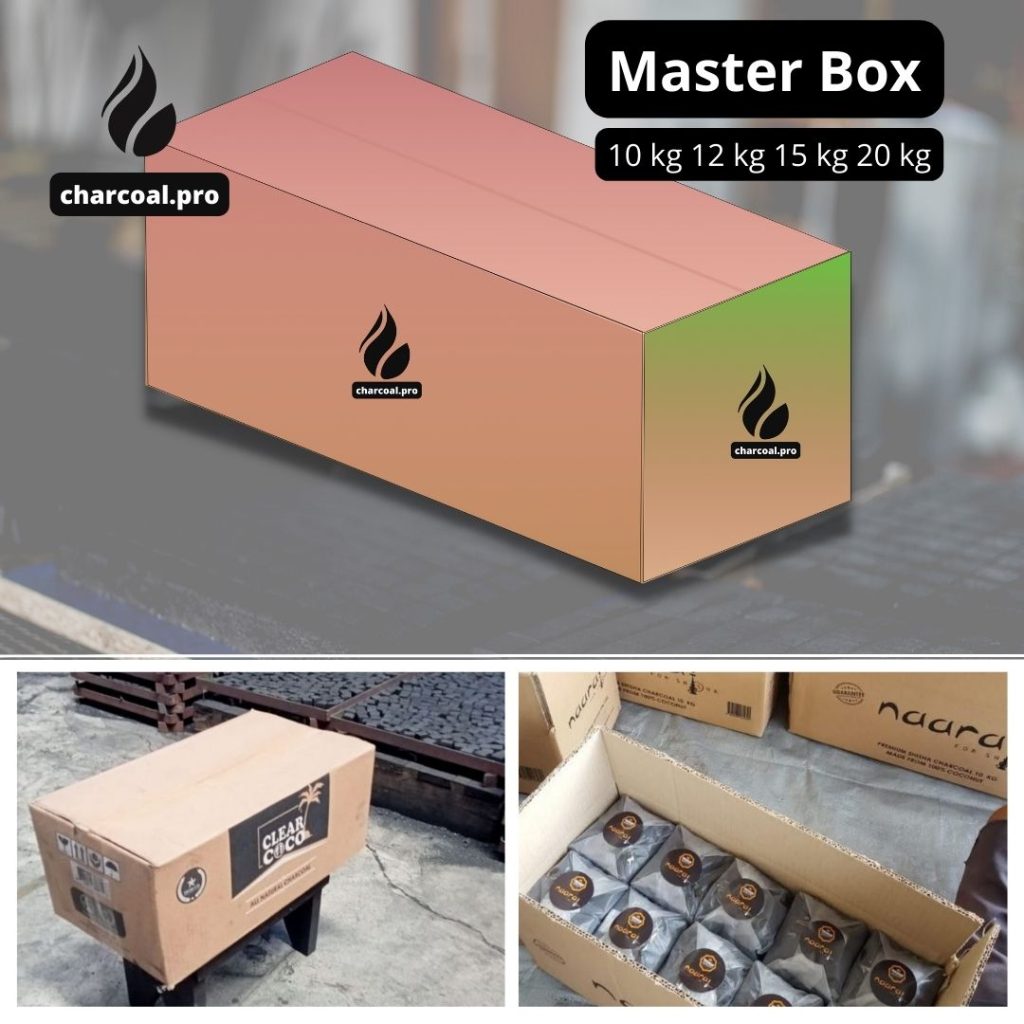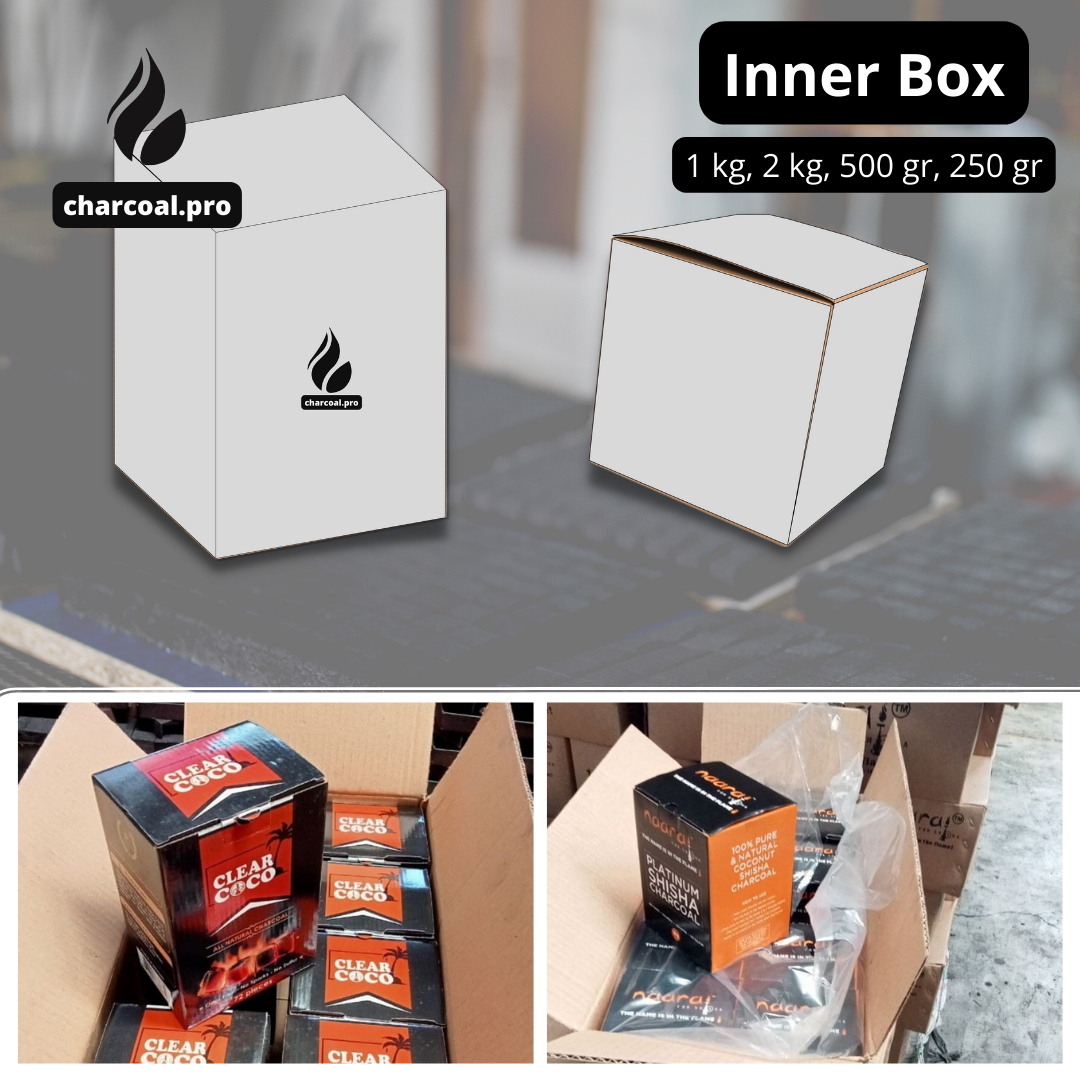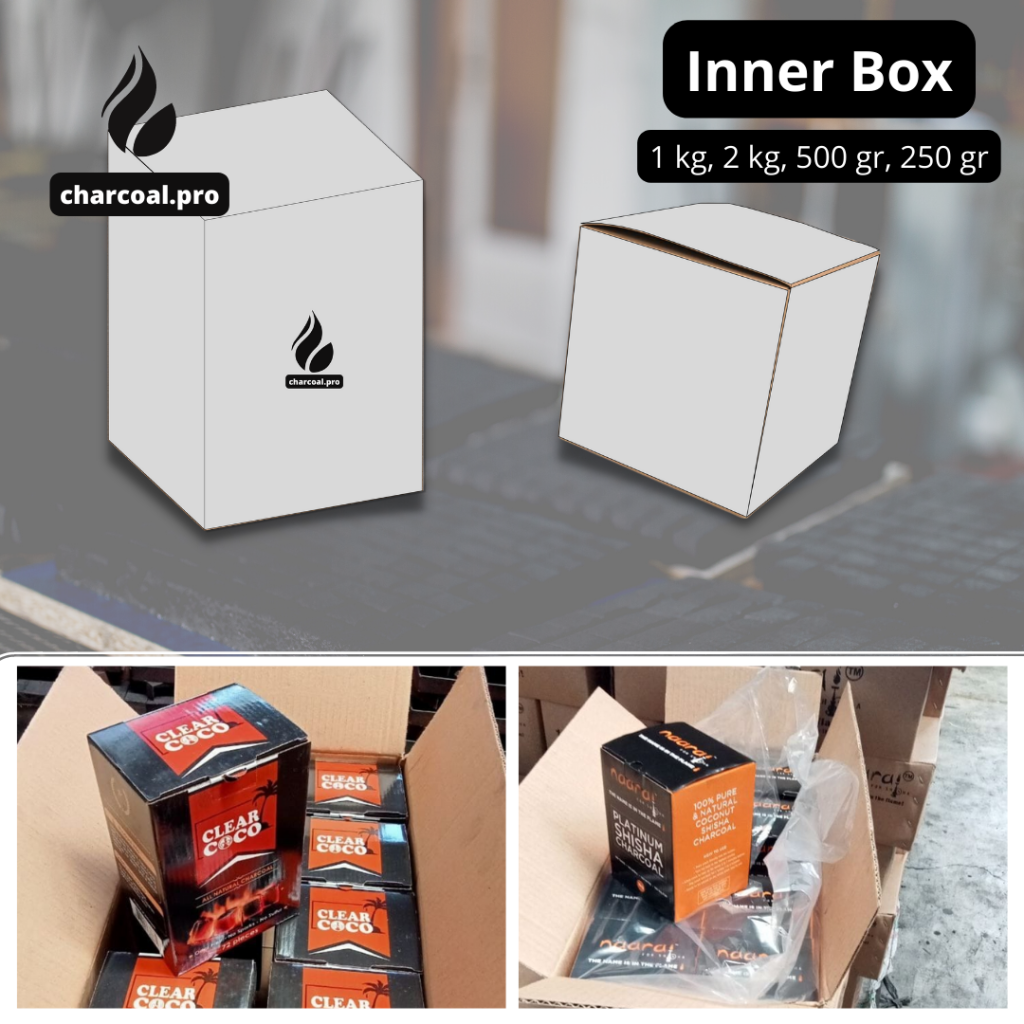 Inner plastic
Inner plastic is a PE type of plastic used to make initial packing. This plastic keeps the shapes of the charcoal all together and protects it from moisture and dust.
By request available eco-friendly, fast degradable plastics from organic sources.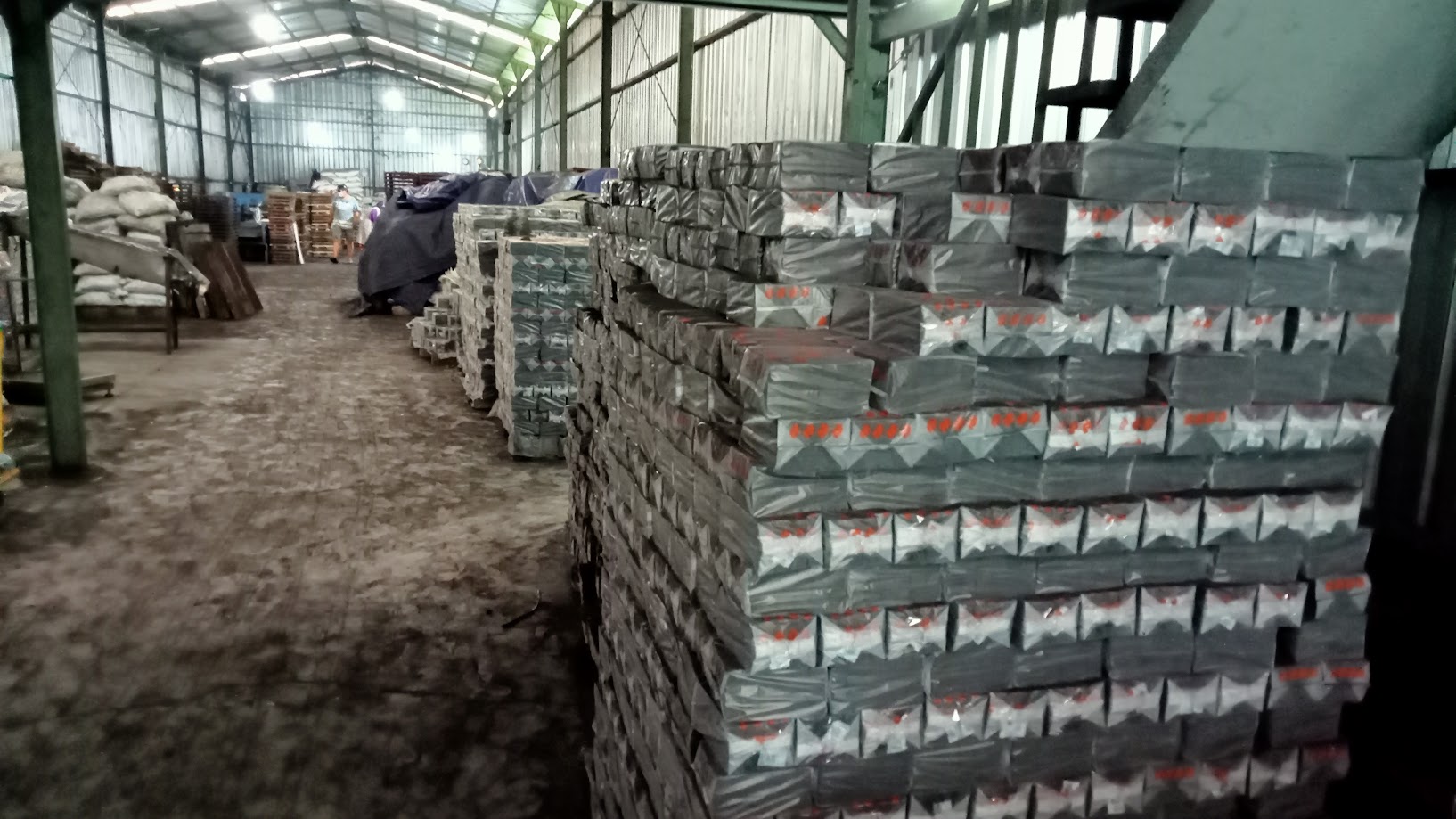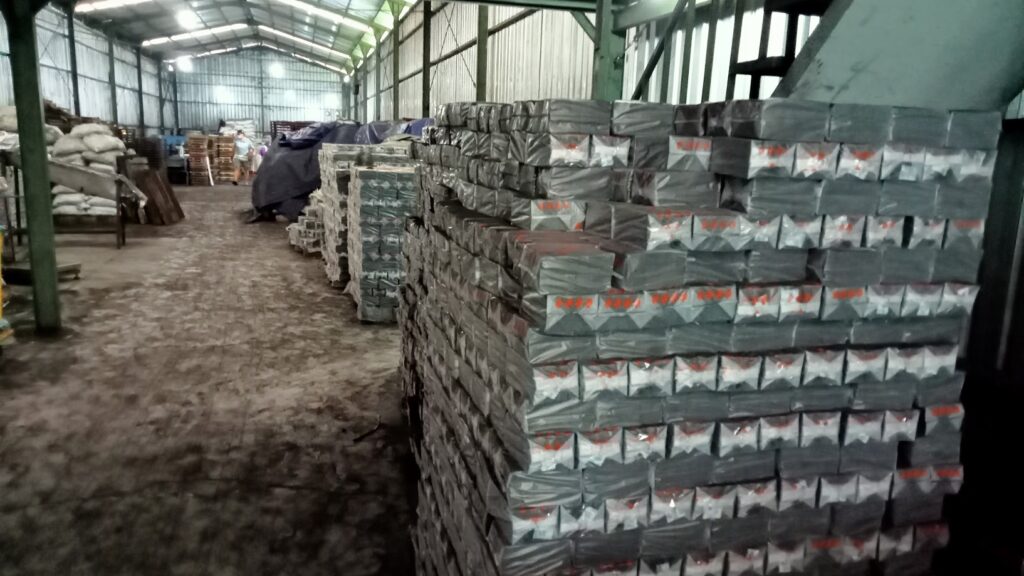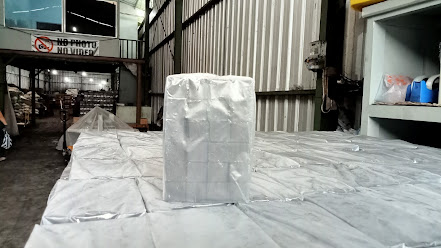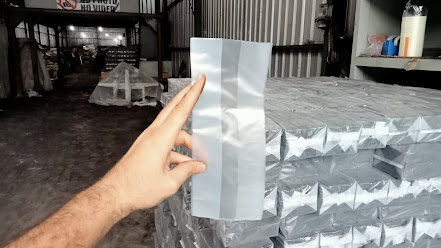 Manual duct tape and machine sealing
In general, the inner plastic is plane, semi-transparent plastic. It is sealed manually with transparent duck tape or with an automatic sealing machine.
What is better to use: manual duct tape or a sealing machine? The most popular way is to use manual duct tape, as it is the most common way to seal the inner plastic.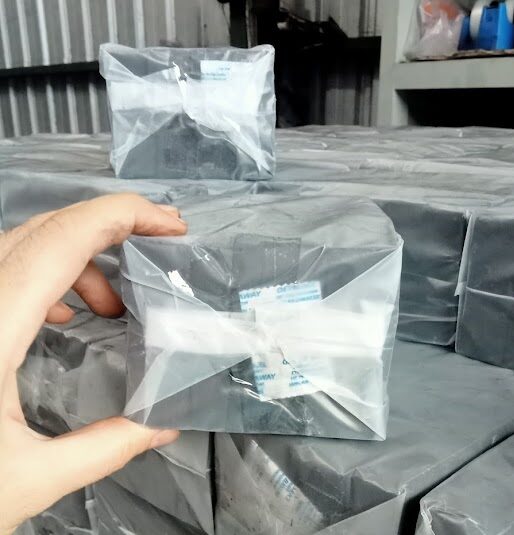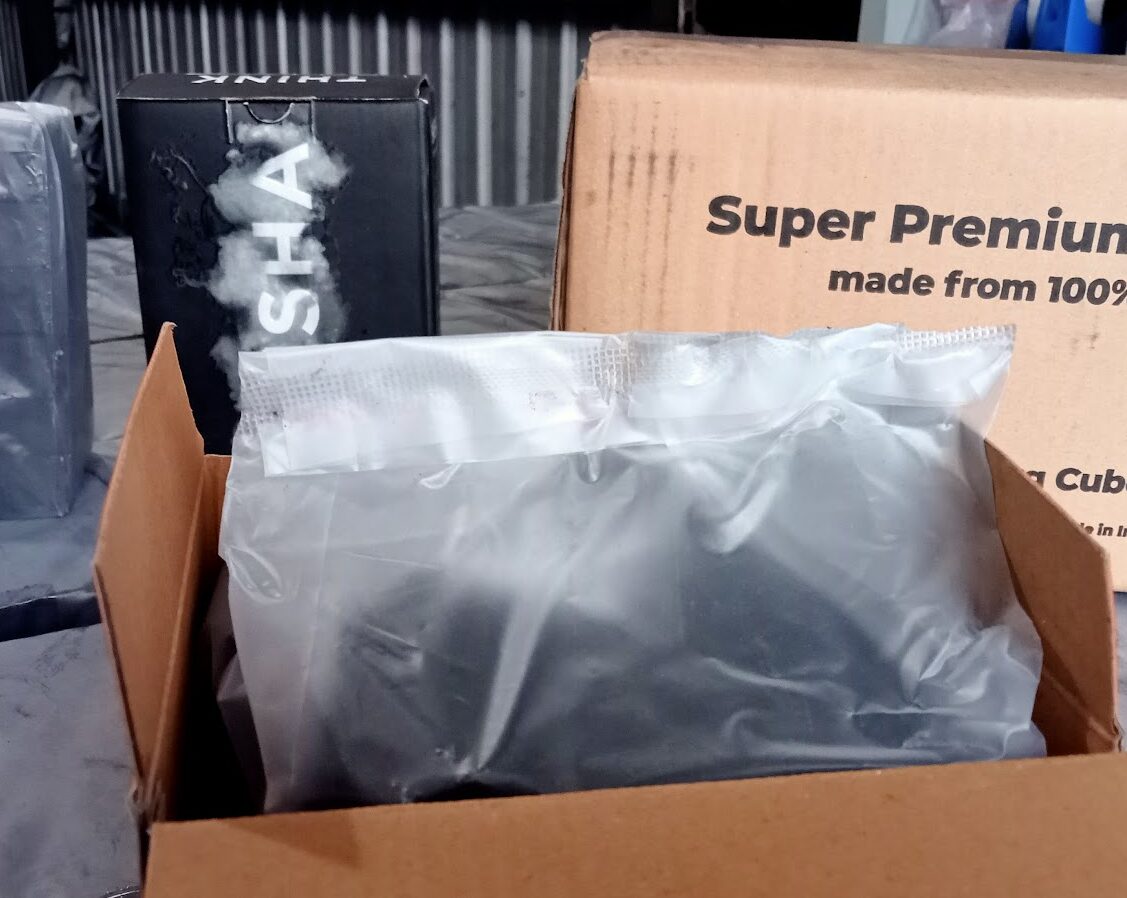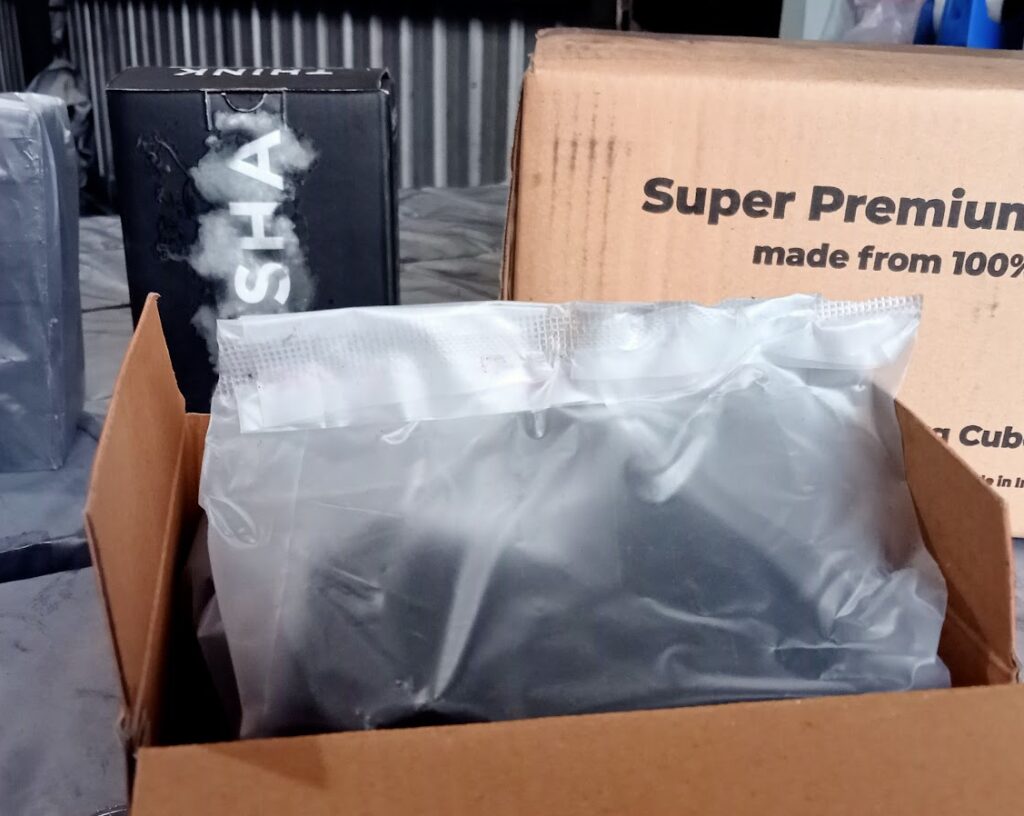 Automatic sealing is better and faster. It also makes your inner plastic vacuum packed, but on other hand, it adds several dollars to the ton as an additional cost.
Moisture absorber
In each inner plastic, our factory adds silica gel a food-grade moisture absorber that helps keep your charcoal dry.
This is a symbol of extra care for your clients, to show them that all small things matter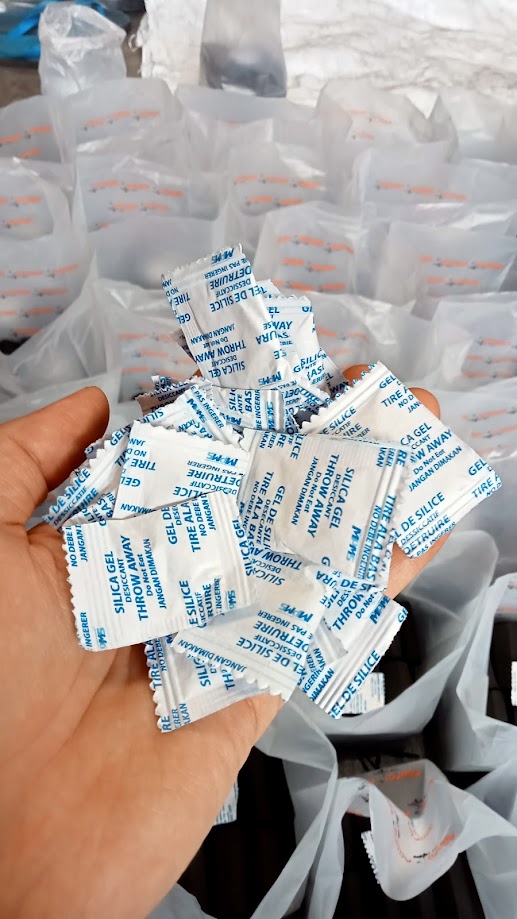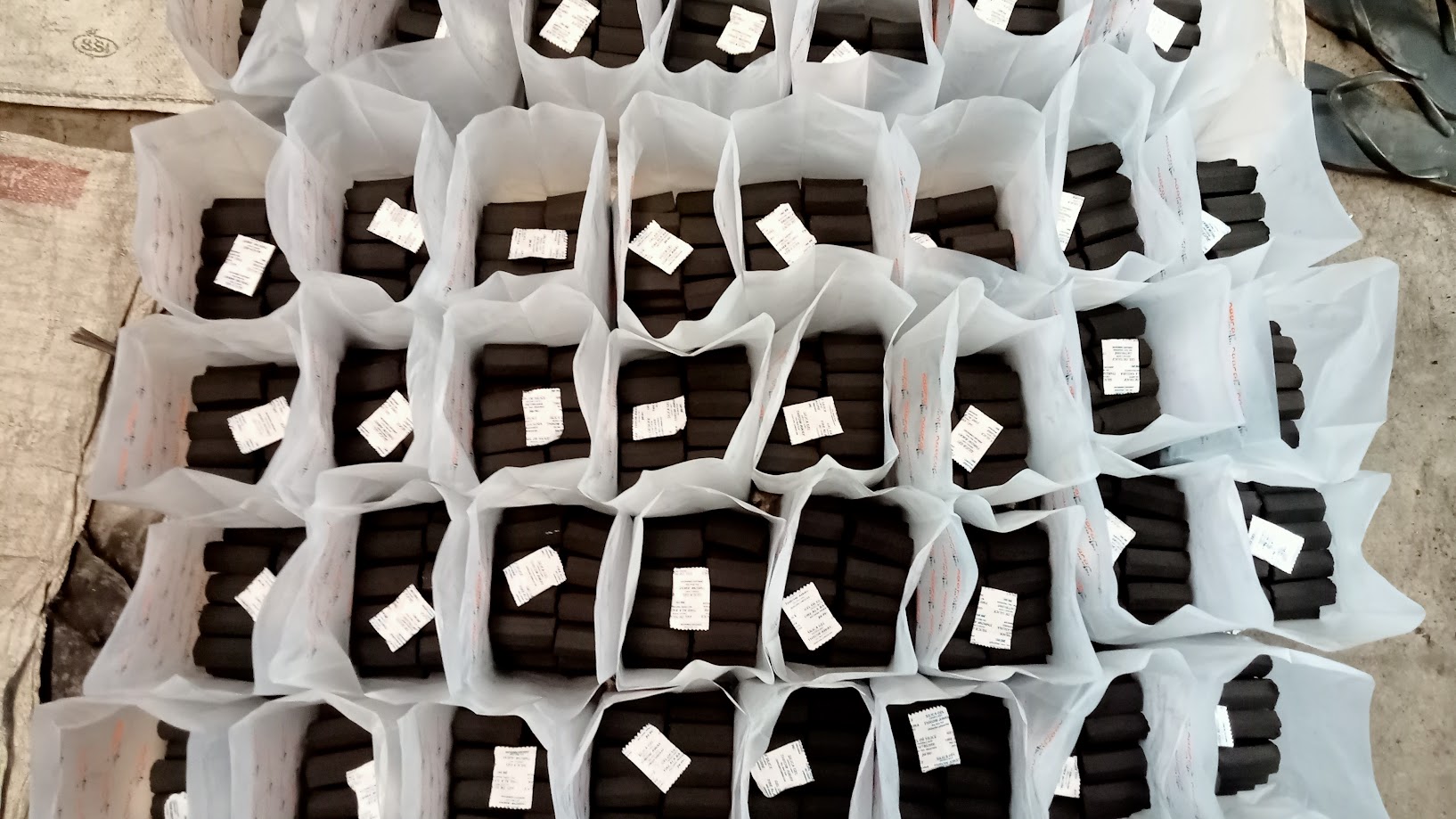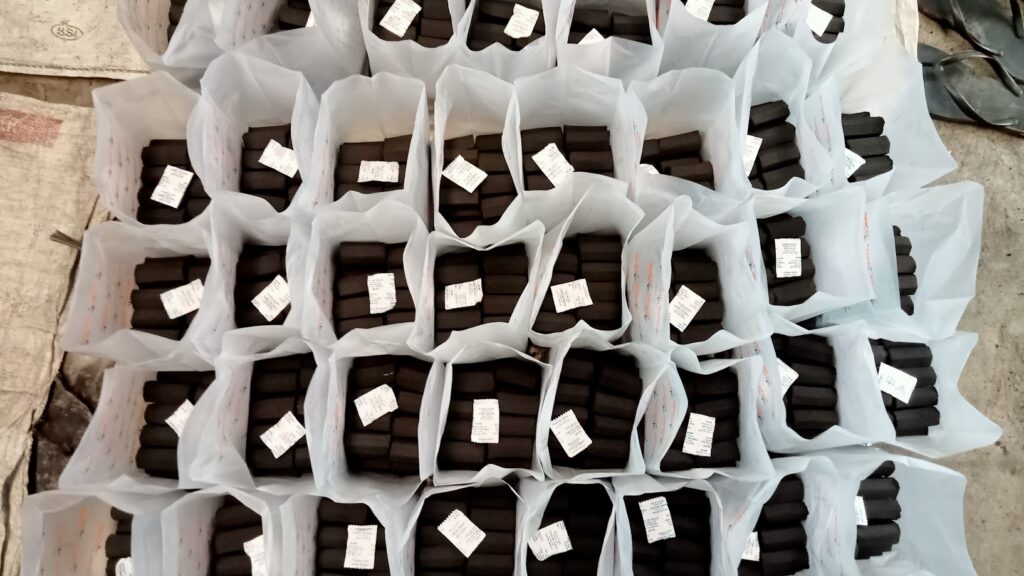 Plastic Screen Printing
In general inner plastics are plane and semi-transparent. We can print on the inner plastic client's logo.
Printing is counting based on a number of colors. Most of the clients are using one or two colors of screen printing.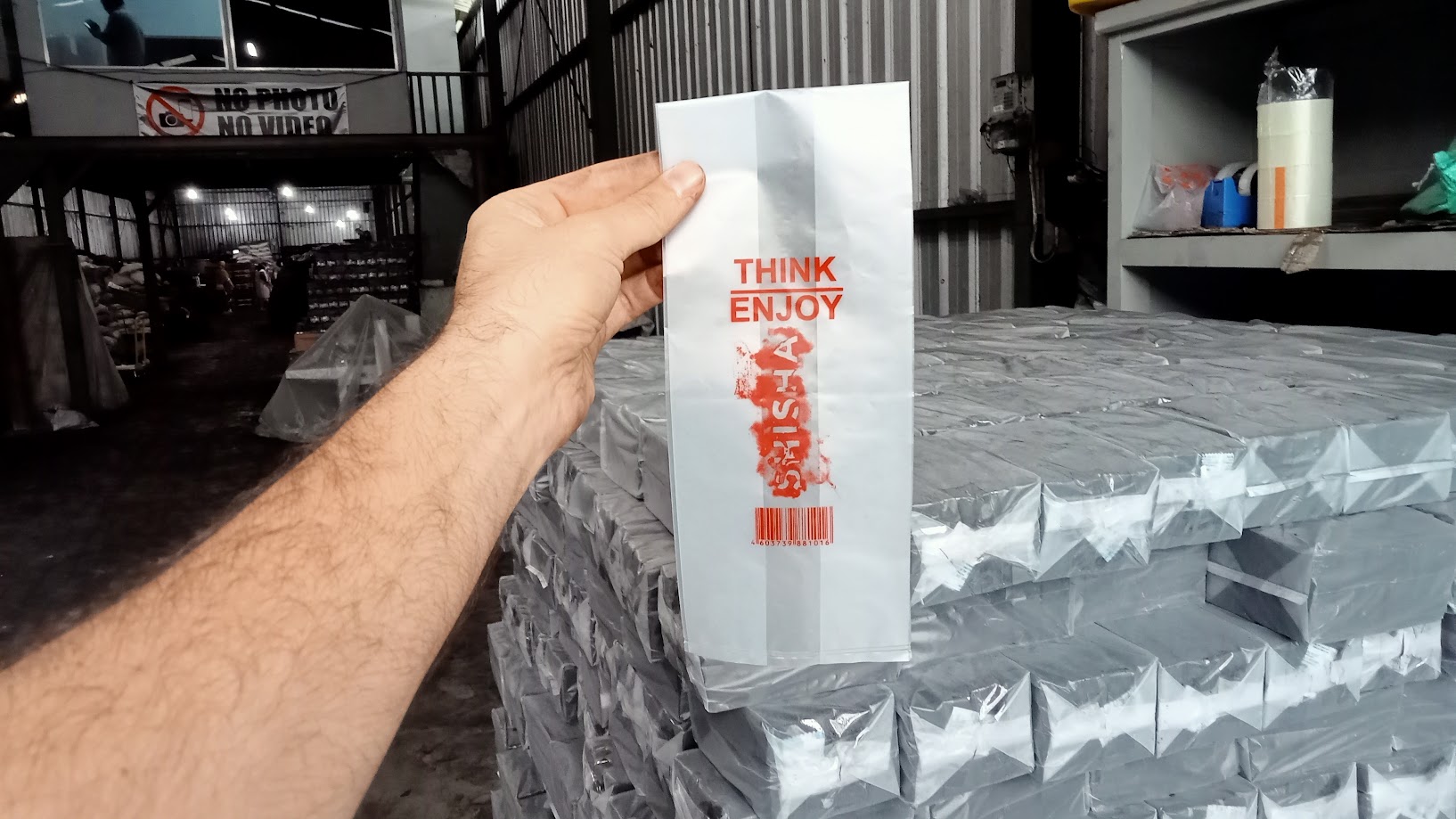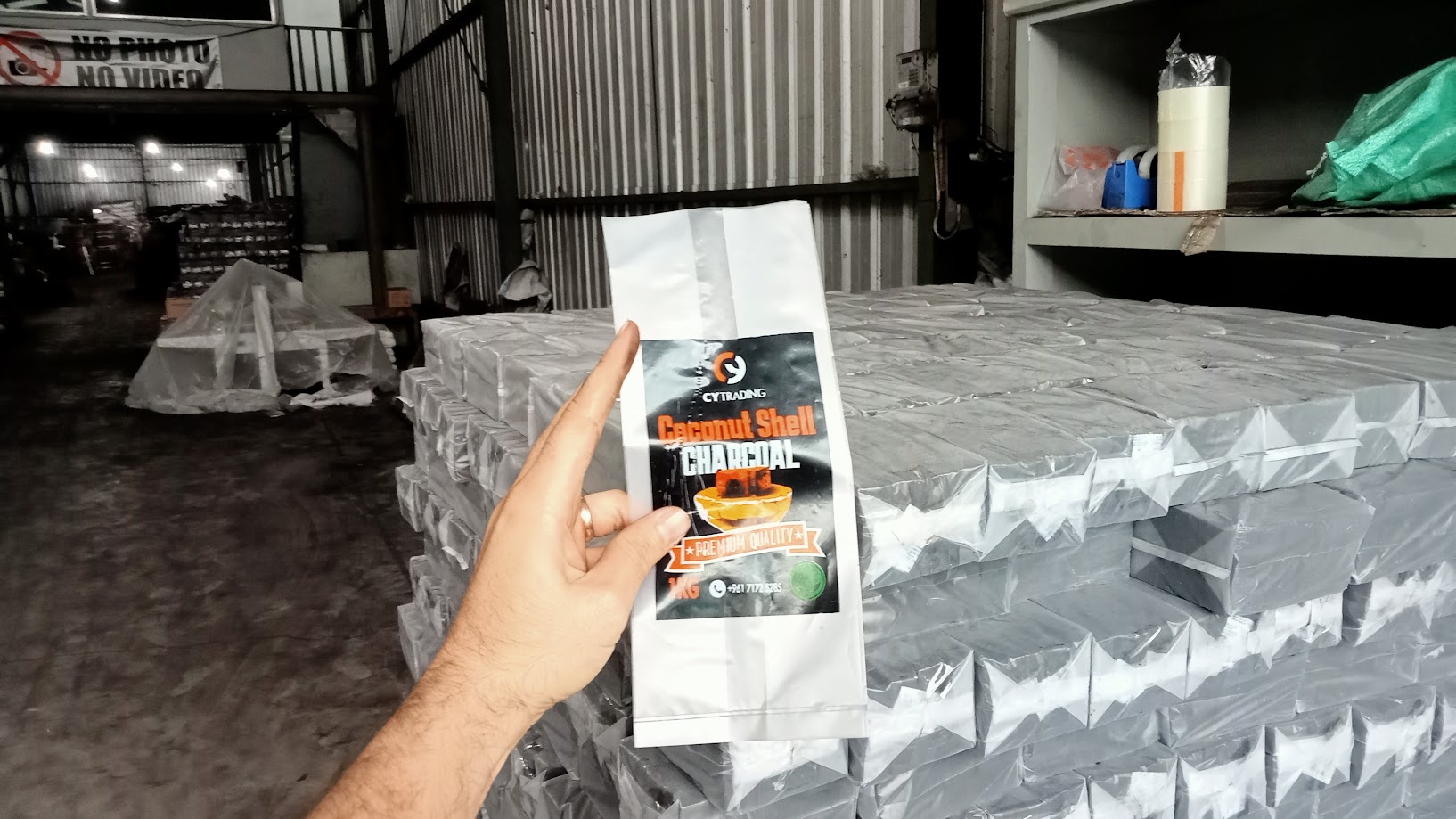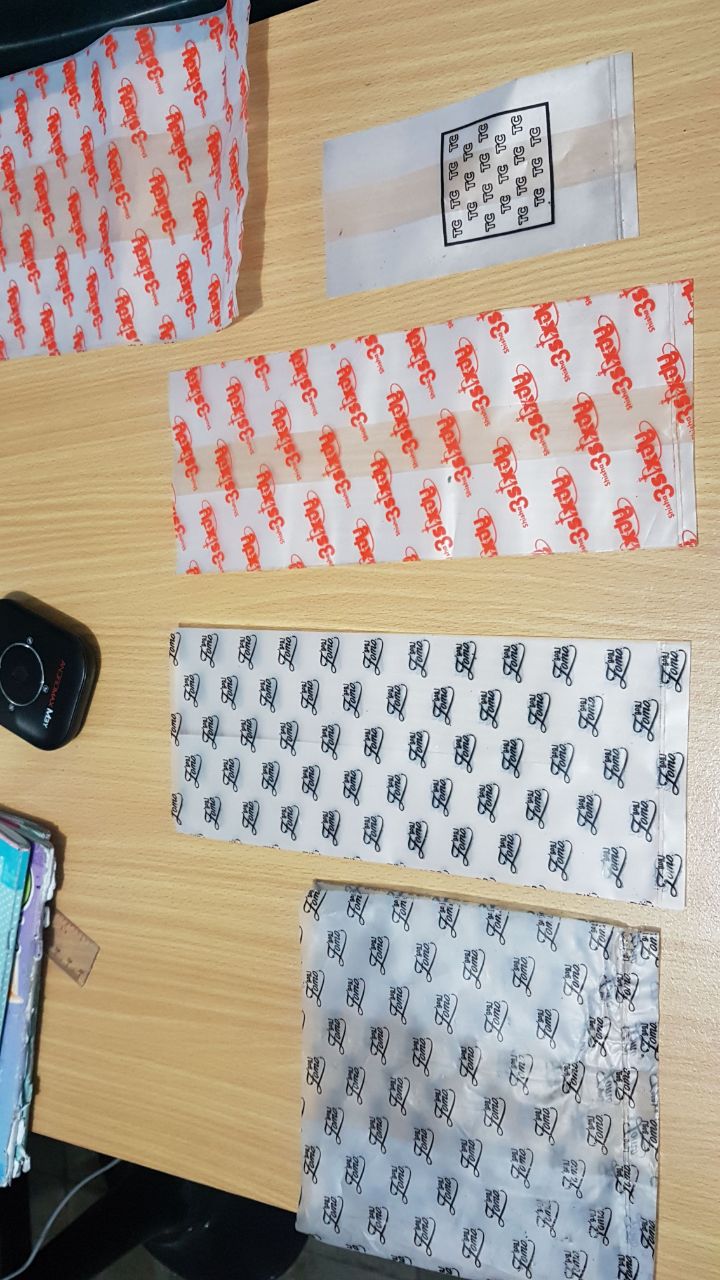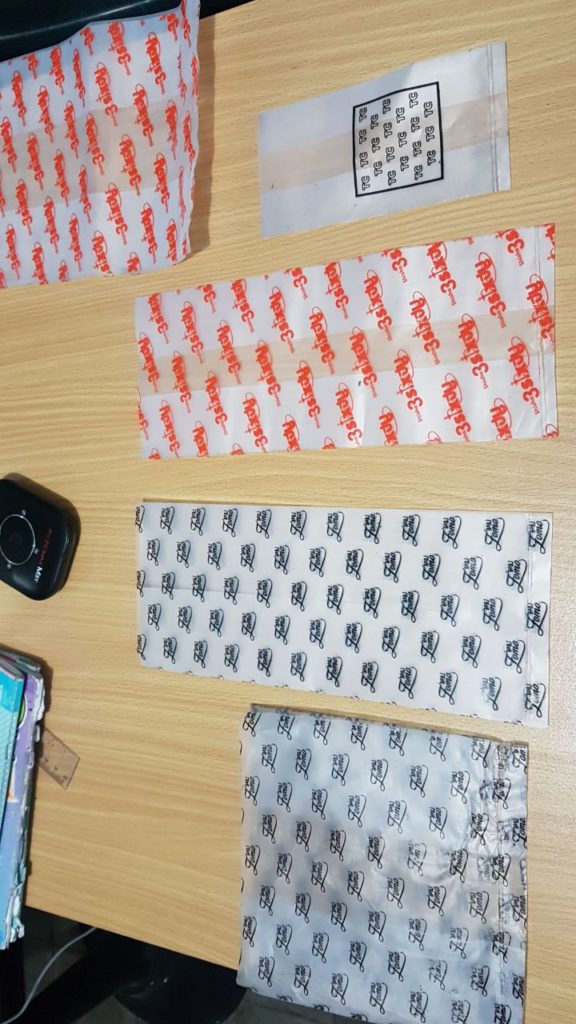 Inner box
The inner box is a carton box printed with the client's brand. The inner box is made from corrugated e-flute and covered with duplex paper.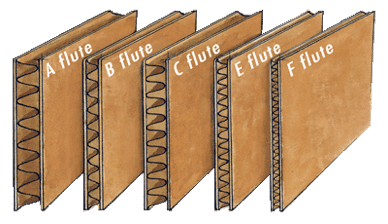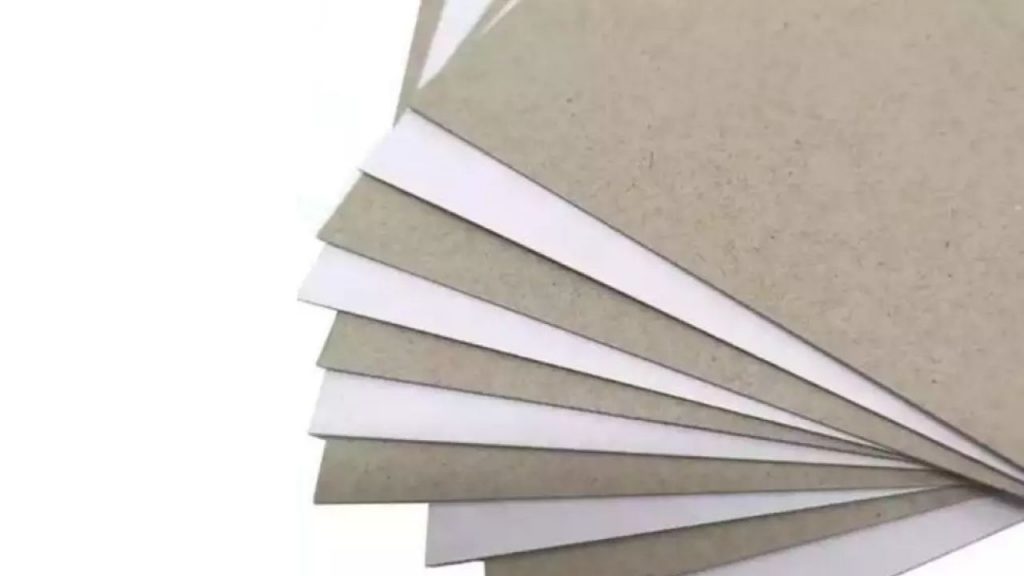 The standard box is an e-flute + 210 duplex paper. This is the most commonly used type for inner boxes.
Inner box layout
Below is the layout for the most popular size of the boxes: for coconut charcoal briquettes shape cube 25 mm. You can use this layout to give to your designer to fit your design to the actual box size.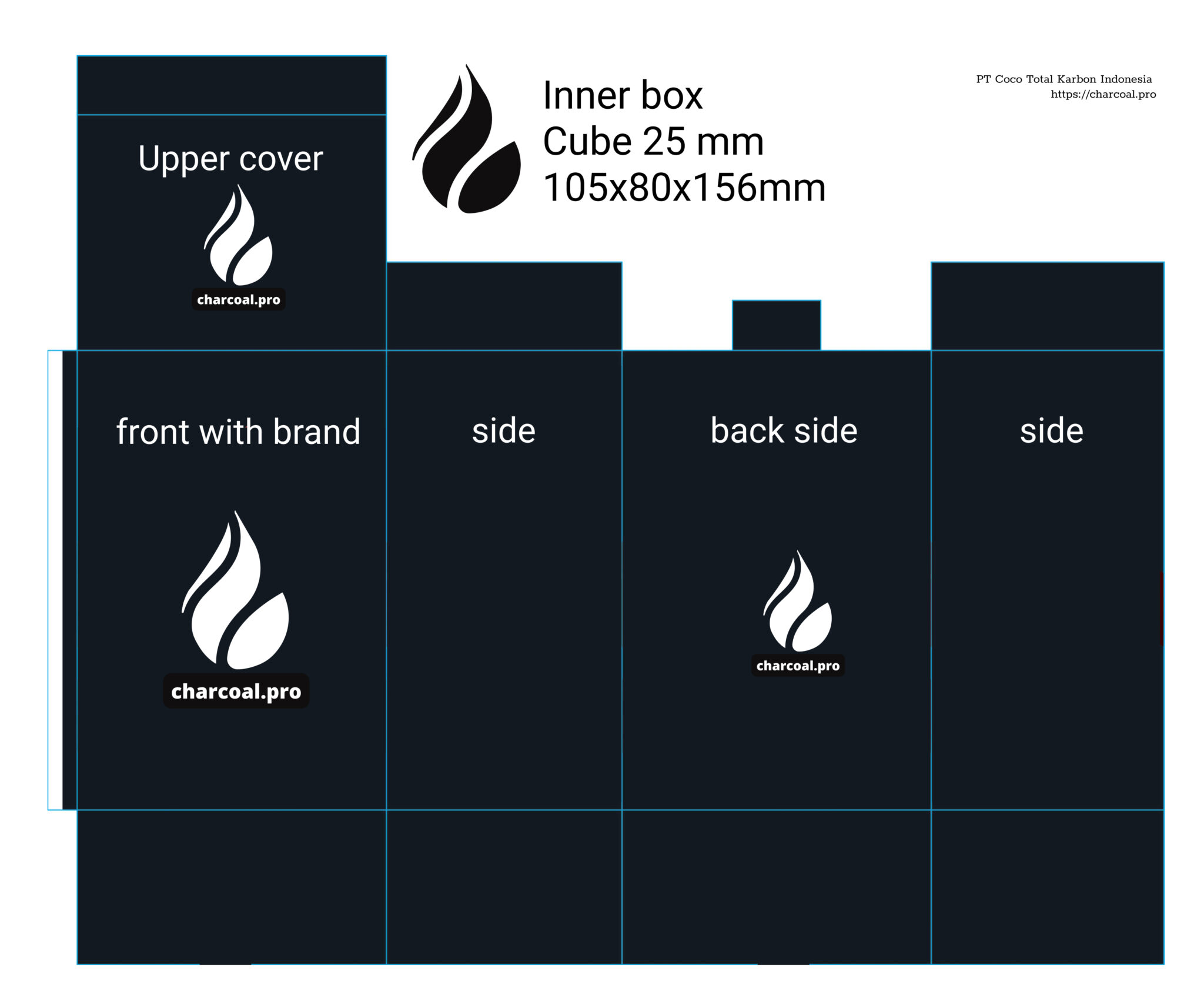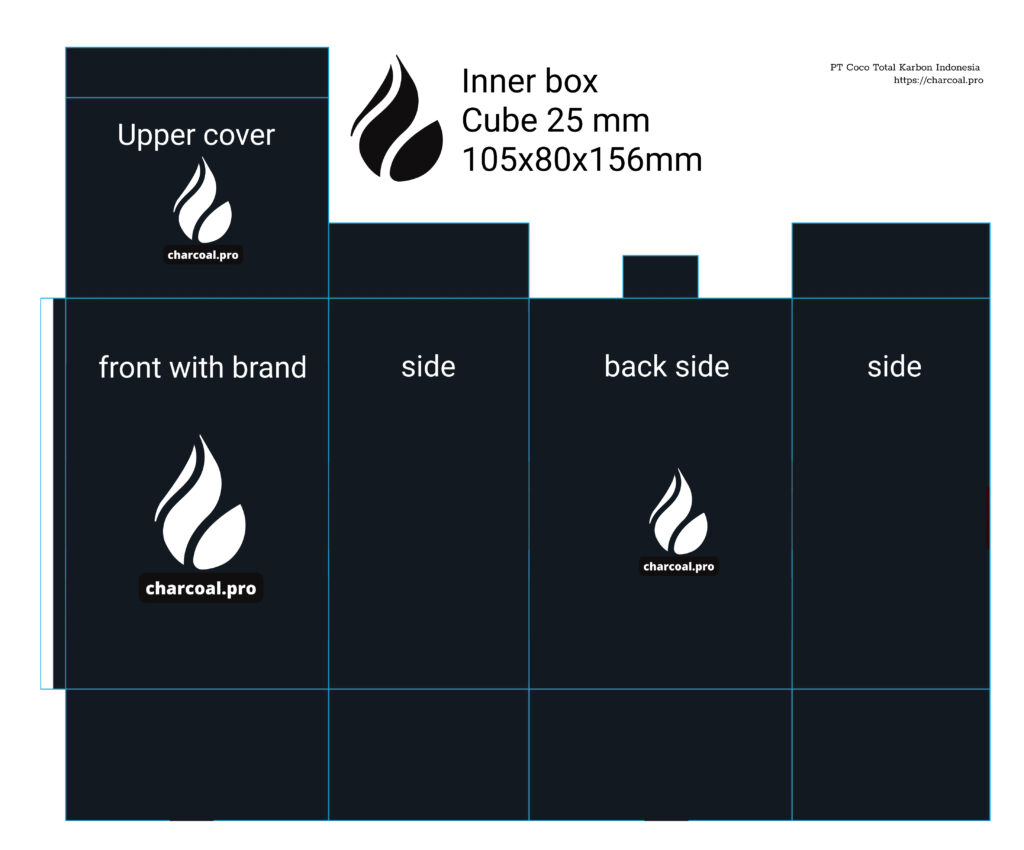 The design & layout of the inner box is usually done by the buyer. We manufacture under clients' brands only.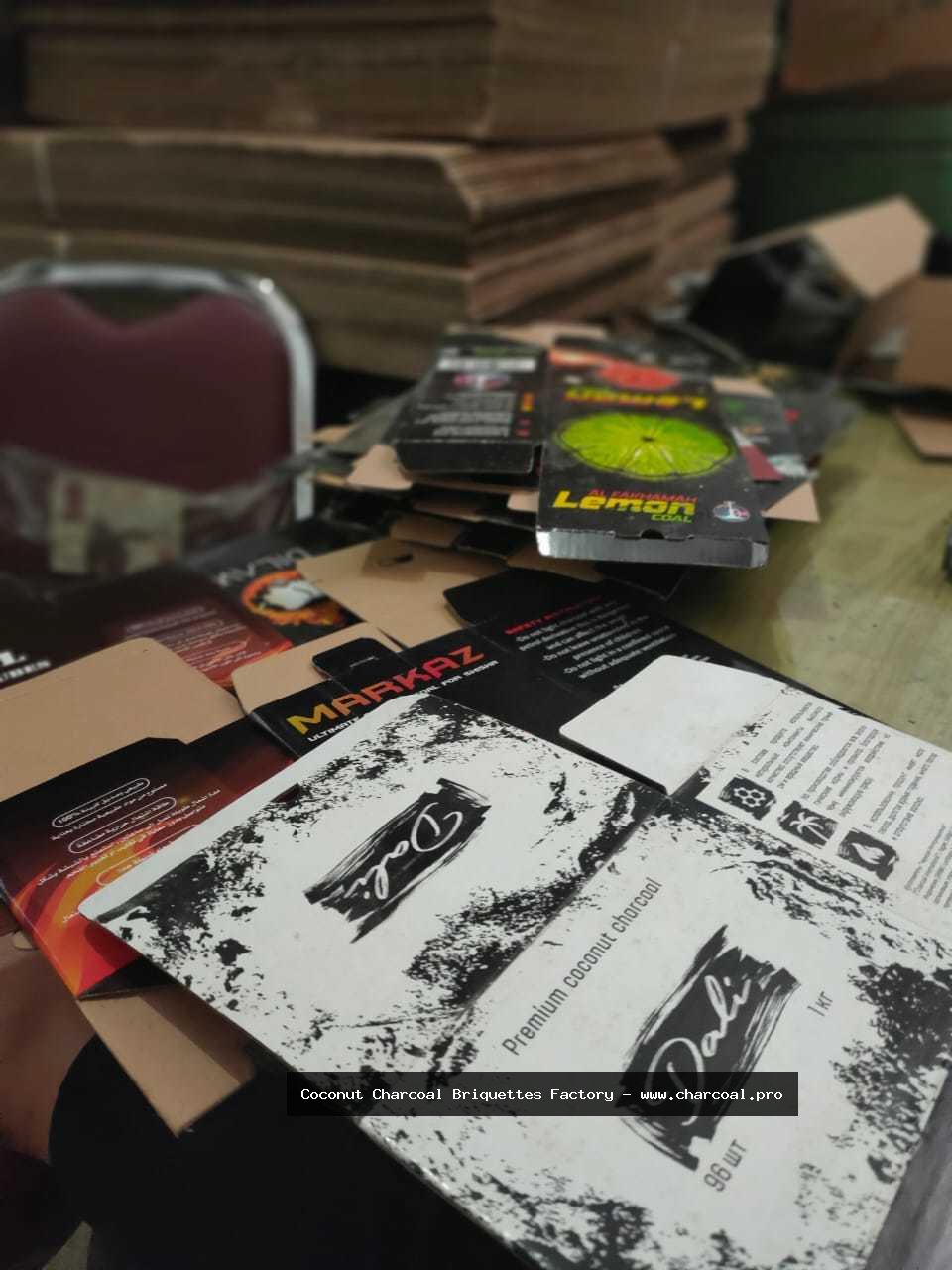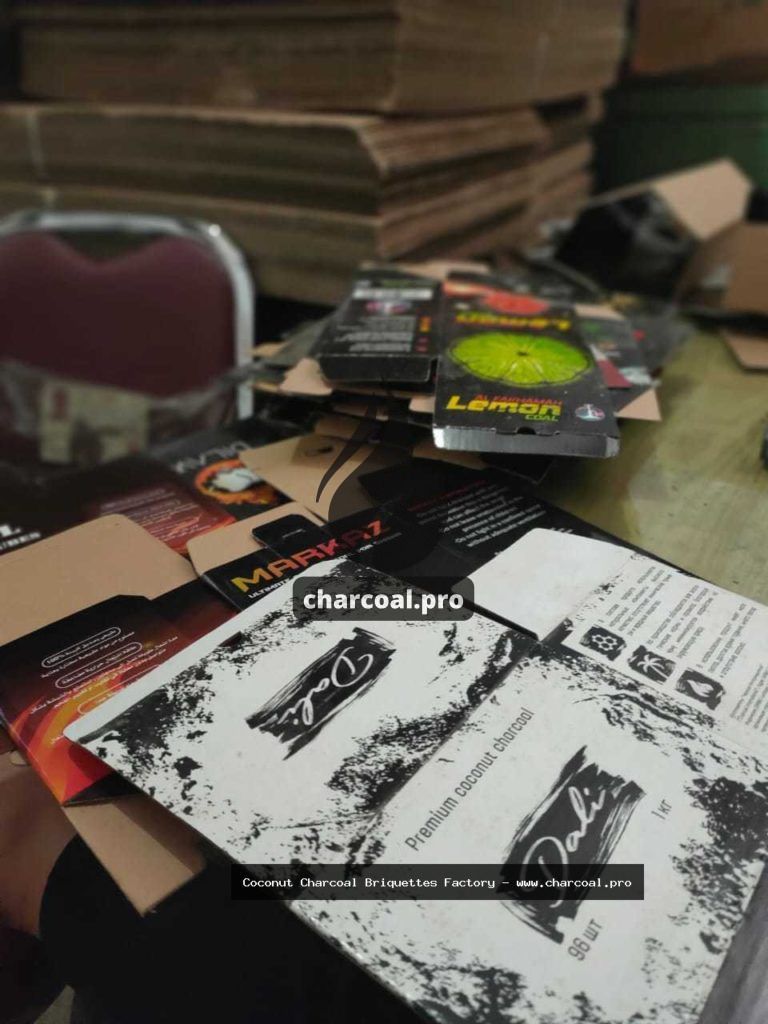 The buyer sends us the design of the inner box and we print it at professional offset printing. The average printing time for the inner box is 2-3 weeks.
If the buyer does not have a design yet, our in-house team can help to make a good box design too.
Inner box shape
The most common shape is rectangular for cubes 25 mm and square for cubes 26 mm.


Besides it, we can make more unique shapes to fits your needs.
Open top, side opened, and many others.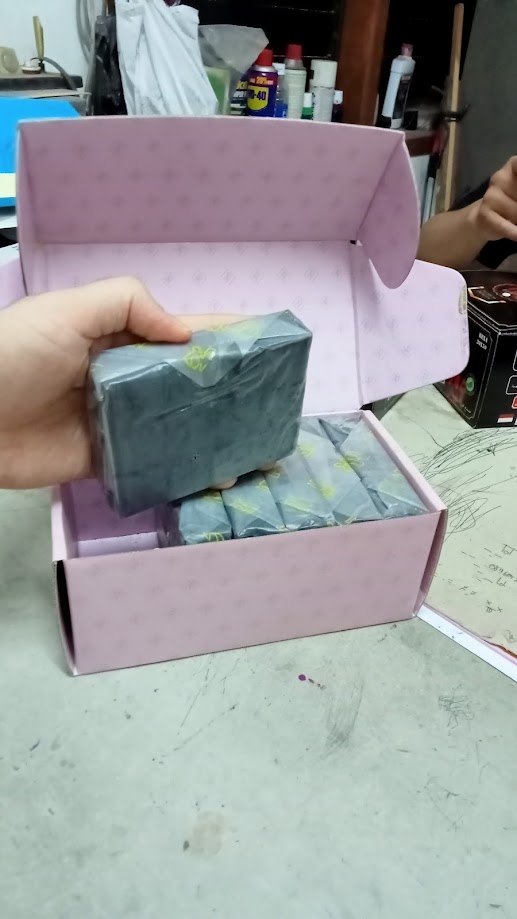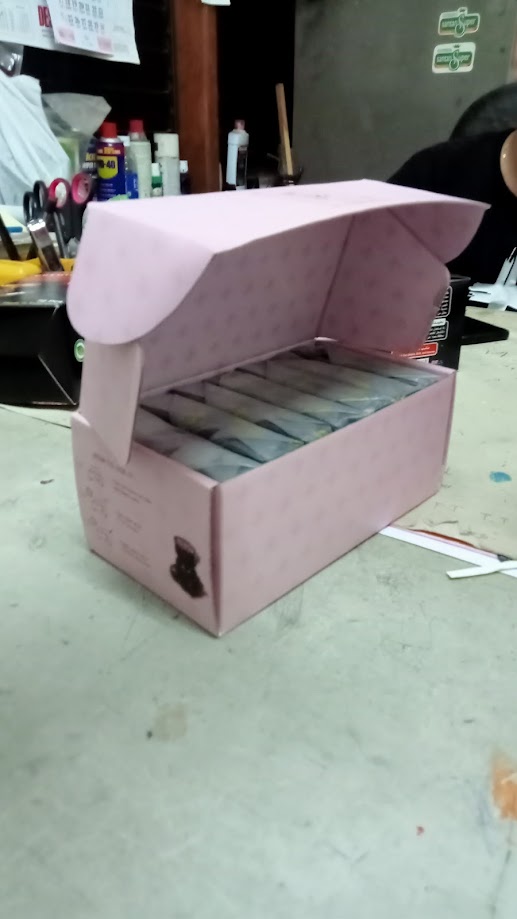 Inner box finishing
Finishing the inner box means what the outer cover of the color is on the box. The standard one is UV finishing.
Besides UV finishing we can do:
water based finishing (the cheapest one)
matt finishing
glossy finishing
laminating
What is the difference between UV-based finishing and Water based finishing?
Basically, it is the quality of the "skin" of the box. UV makes it shinier and more protected compared with water-based finishing.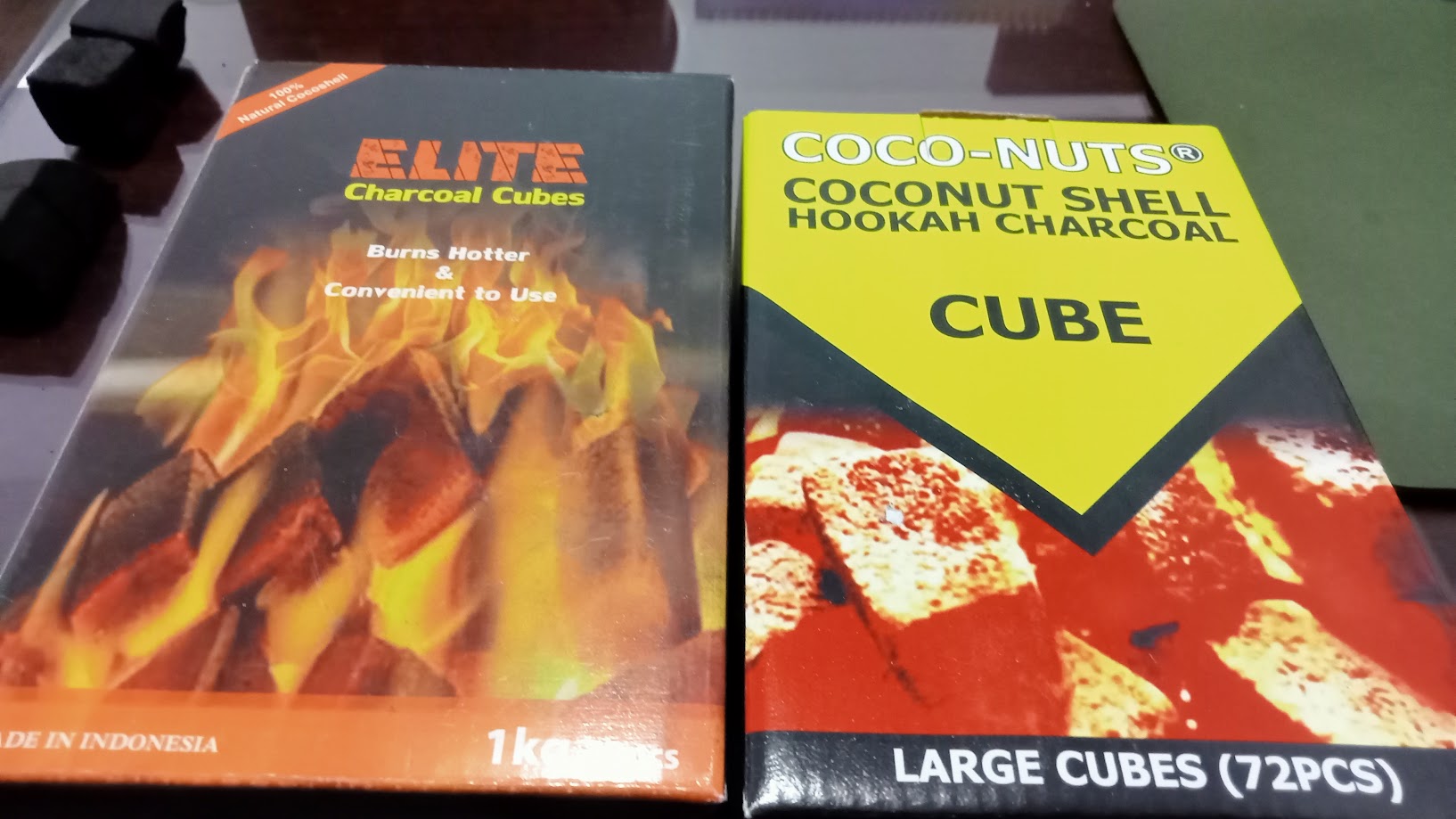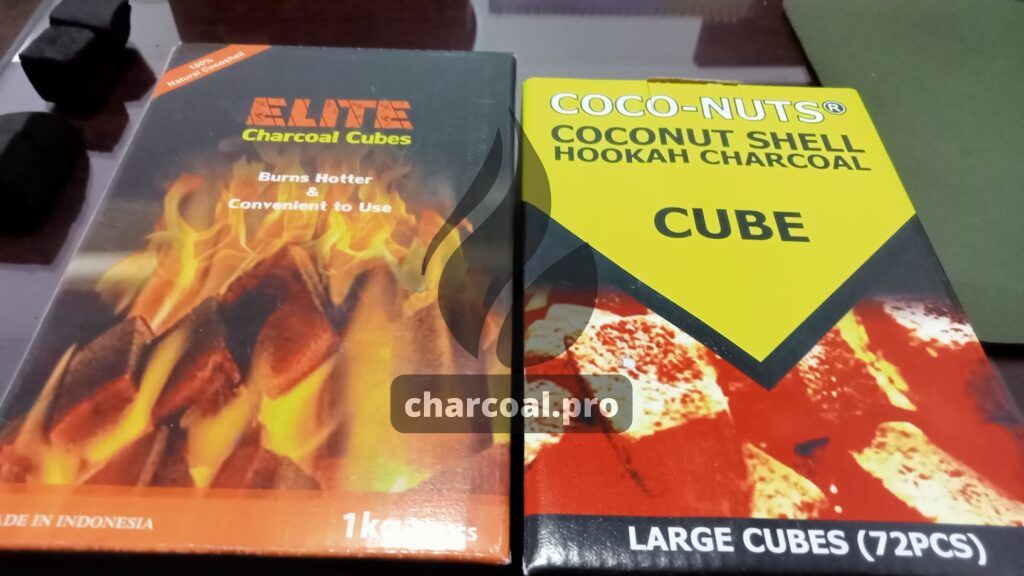 From the photo above you can see that the difference is quite visible. On the other hand water-based is slightly cheaper than UV based.
What is the difference between UV finishing and Matt finishing?
Simply UV is more shiny and blinky than matt finish. Matt is calm and flat. It is better to consult with our manager to check what kind of finishing is the best for your box design.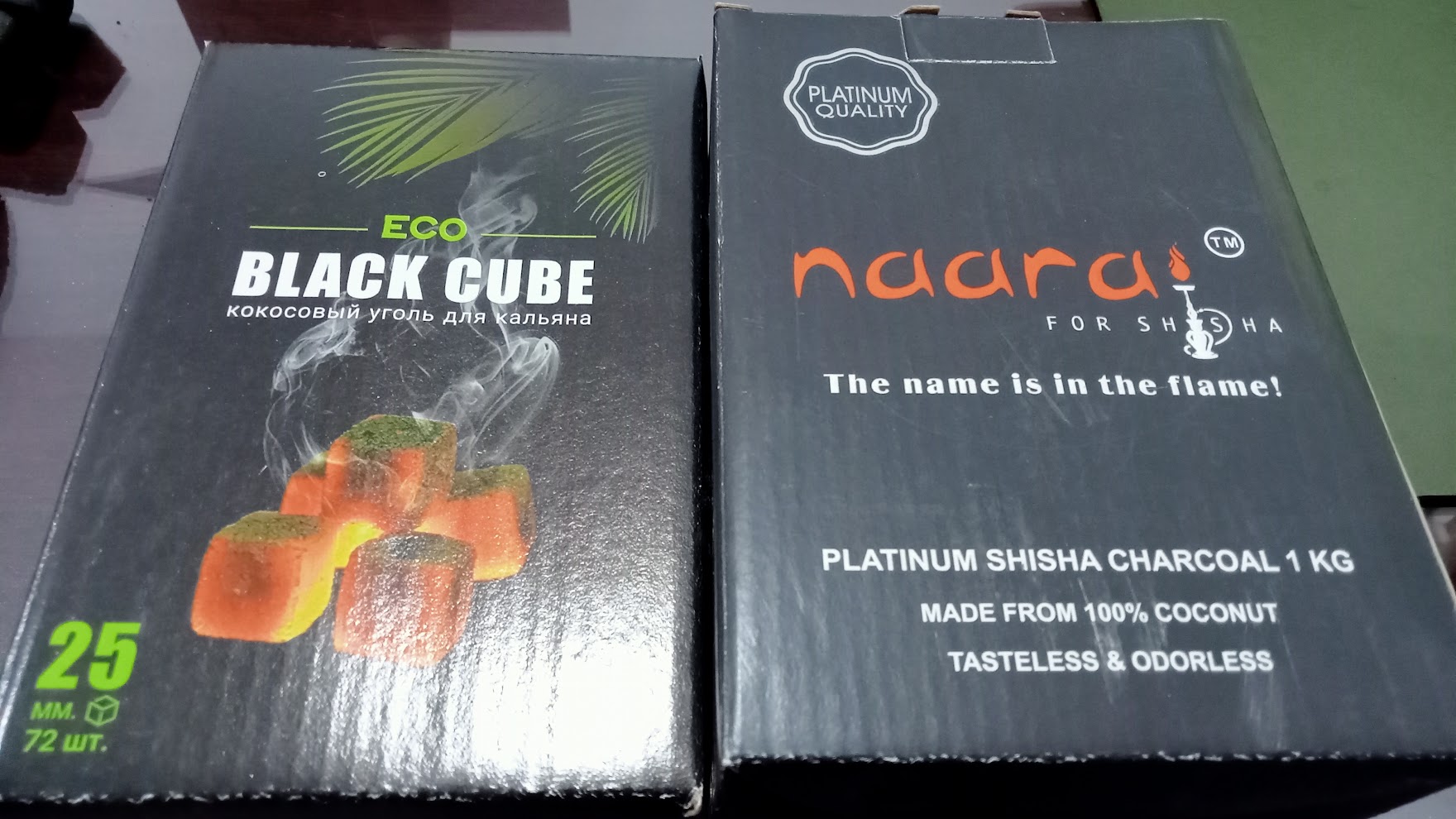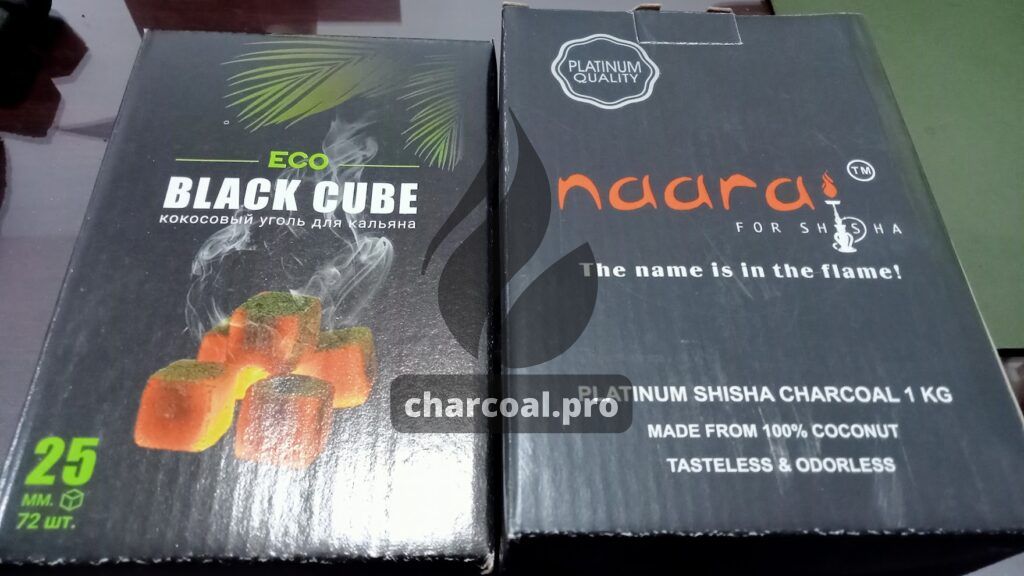 What is the difference between UV finishing and Laminating?
The best way to do finishing is to apply laminating to the box. It is a special layer of plastic applied to the surface of the box. Laminating makes the box looks shiny and protects it from scratches.
Note that if you print "block" color, for example, all black or all grey – it is good to have to laminate and do double color printing. It means that the printer has to print the background color of the box 2 times.
Duplex paper quality
Duplex paper is the upper layer of the inner box. All colors and prints are applied to the duplex paper, not to the e-flute corrugated carton.
The thickness of the duplex paper is very important to make your box stand out from others. The standard thickness of the duplex paper is 210 gr.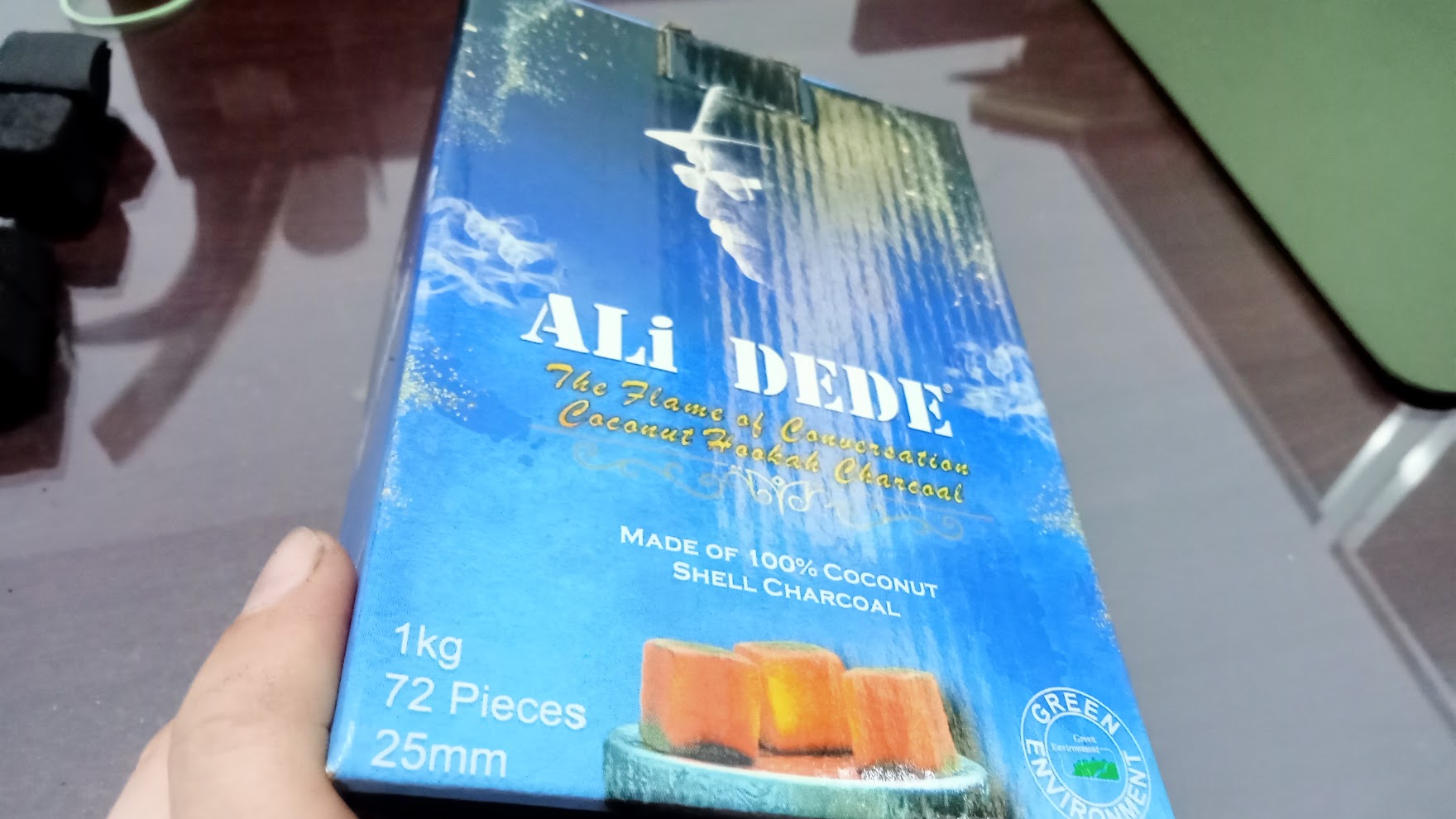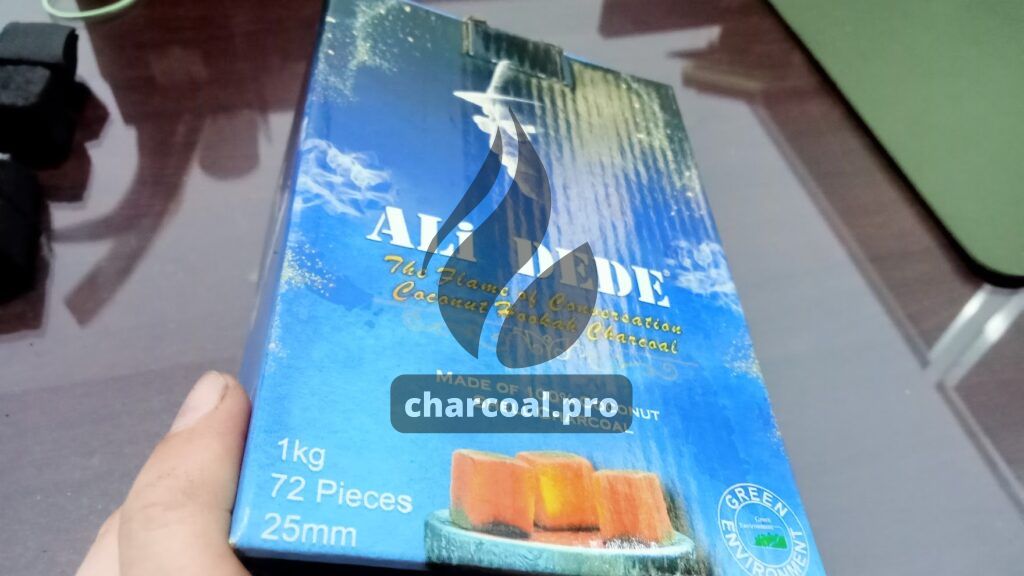 With the standard thickness of a duplex, you will see the 'ribs" on the box surface. Those ribs are from corrugated e-flute cartons.
If you do not want to have those ribs on your packaging and want your hookah coal box looks much more exclusive and luxurious the best is to use thicker duplex paper. Instead of 210 gr, we recommend using 310 or 350 gr.
The price of this finishing is much higher but the result is very good.
For comparison see the photo below: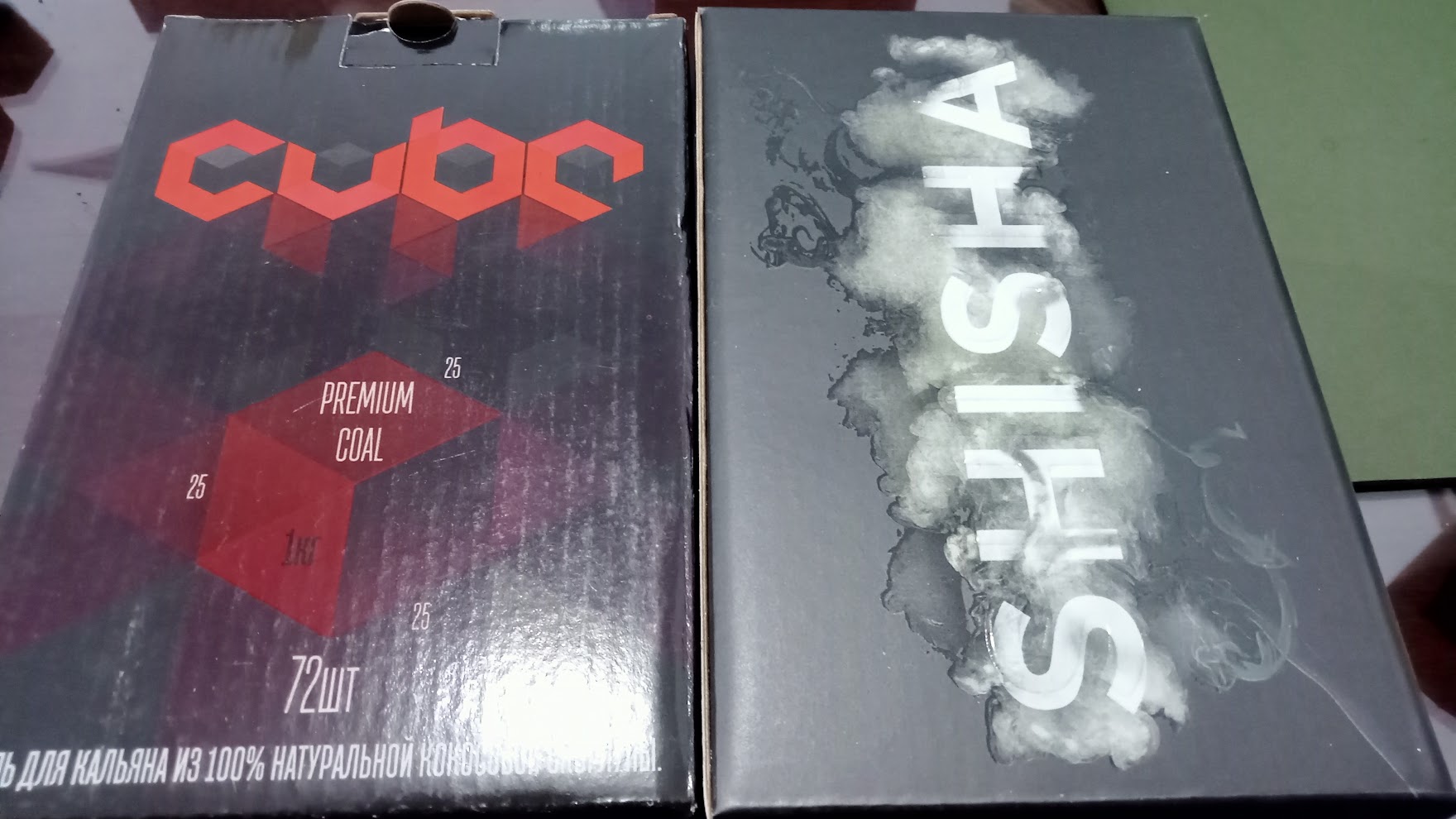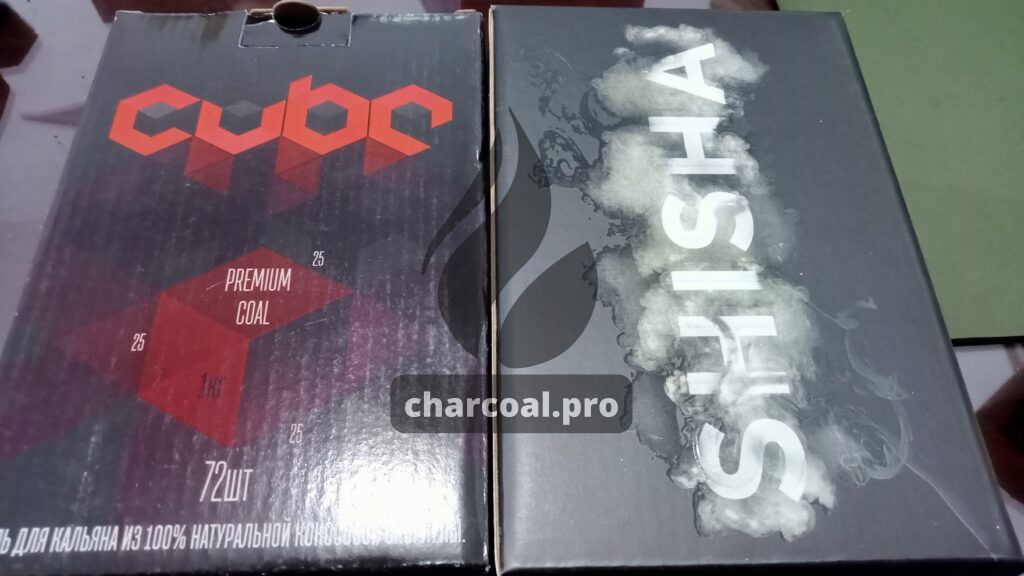 It is clearly visible that the right box looks better than the left one. The difference is in the thickness of the duplex paper.
Extra finishing for the inner box
There is a lot of extra finishing for the inner box that can make your design stand out from other brands.
Emboss
We can emboss the inner box.
Emboss means that some part of the box will rise in three dimensions on your box.
For example, you can emboss the logo, to attract more attention to it.
So embossing influence not only visually but also change how you fill while touching the box.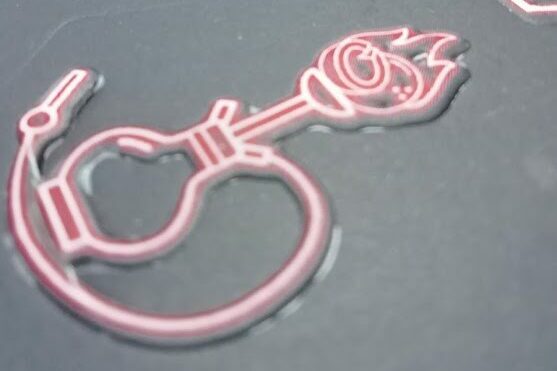 UV Spot
UV spot is a type of printing in which we apply UV Coating to a specific area of the box rather than coating the entire surface.
With UV spot you can emphasize some parts of the boxes to grab more attention.
The best part of the box is usually covered with a matt finish, so the focus UV part spot looks much shinier than the other parts.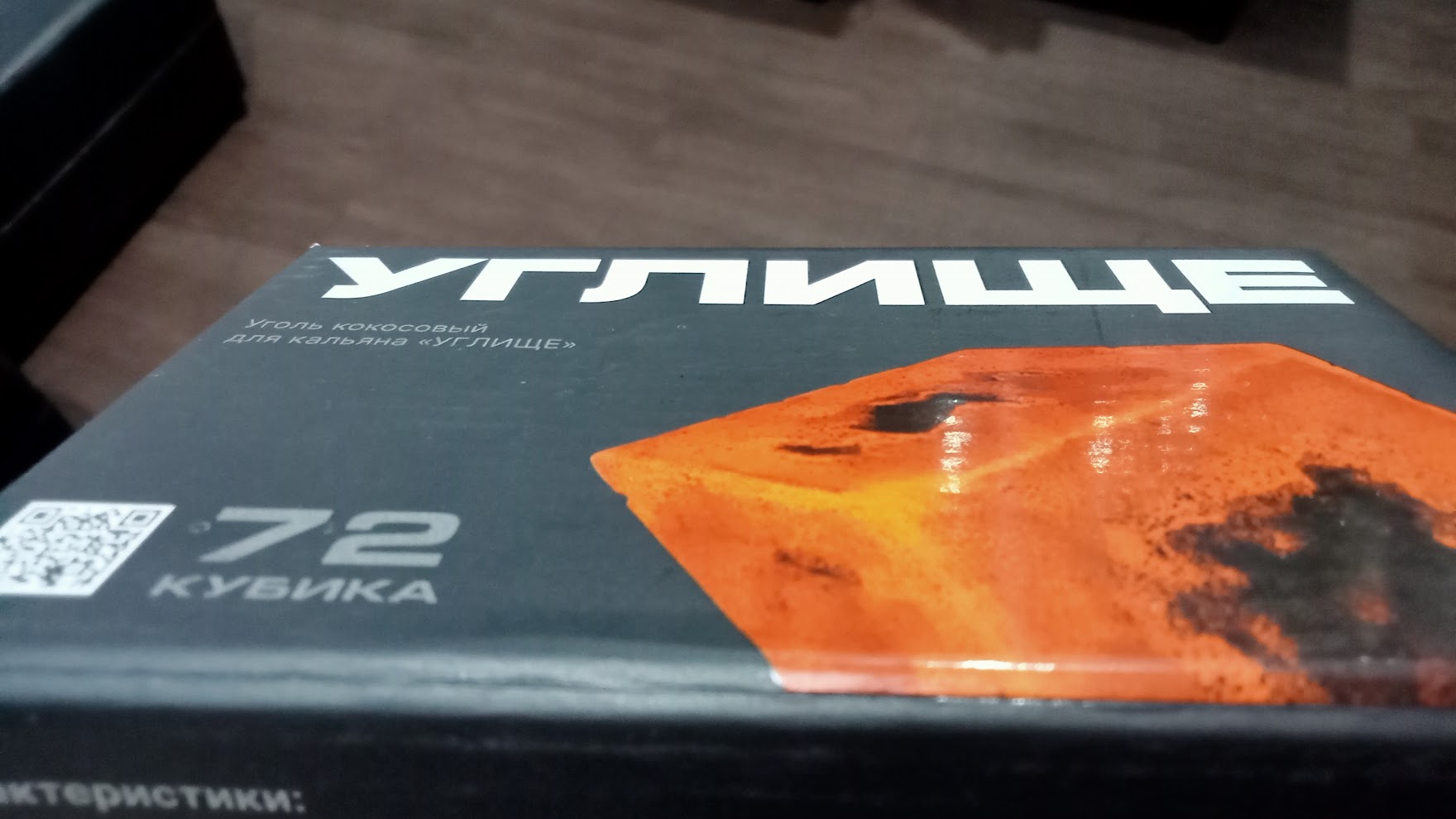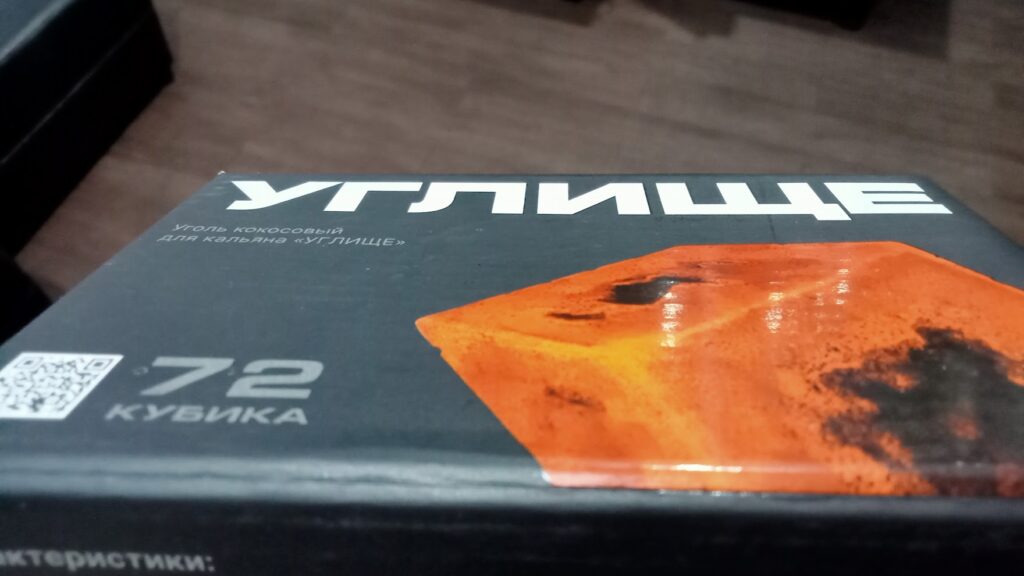 UV Spot + Emboss
For the best results, you can cover your logo both with emboss and UV spot.
The price of this box finishing is much higher, but if your customers buy with their "eyes" first, it is the best way to attract their attention.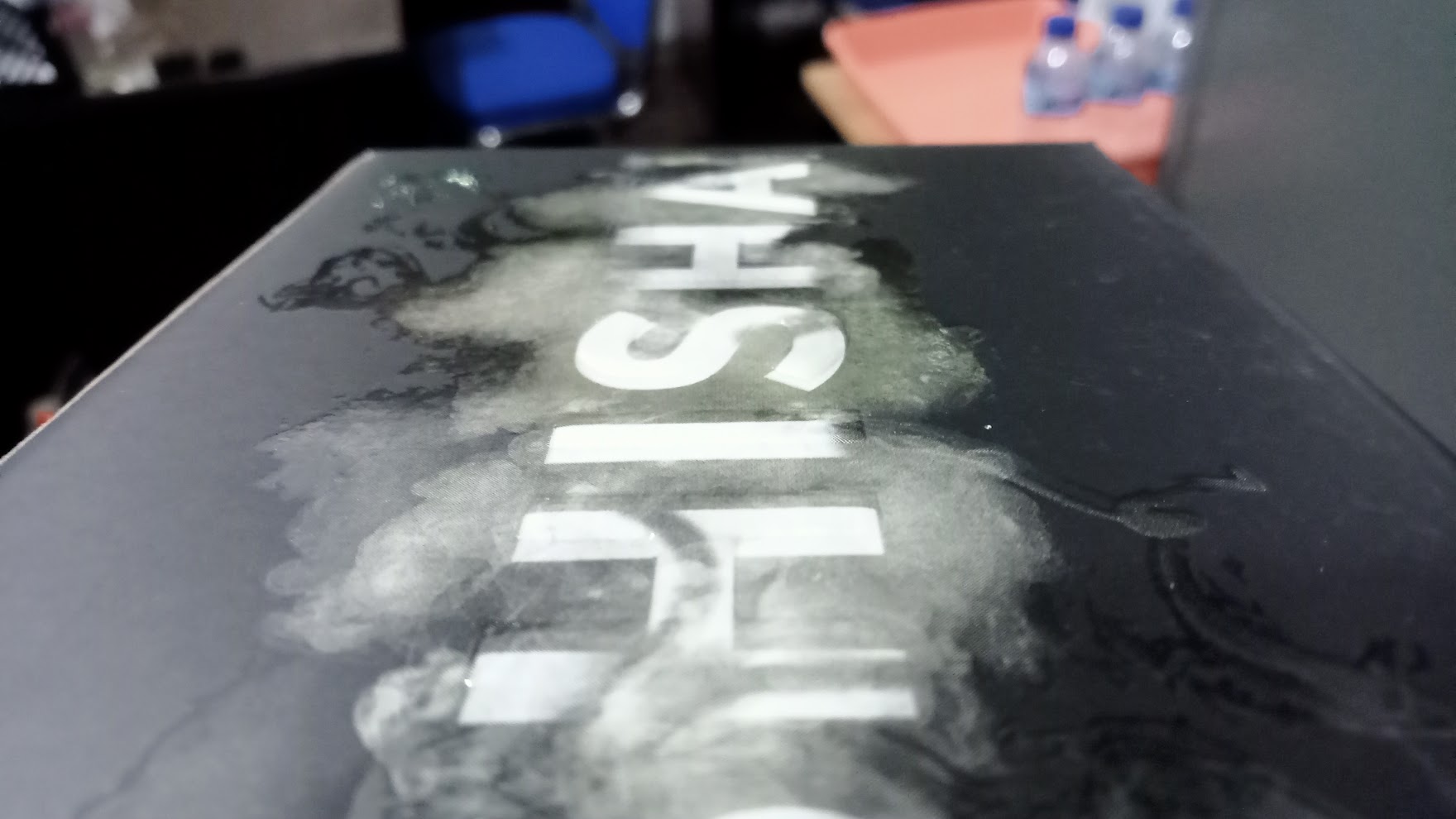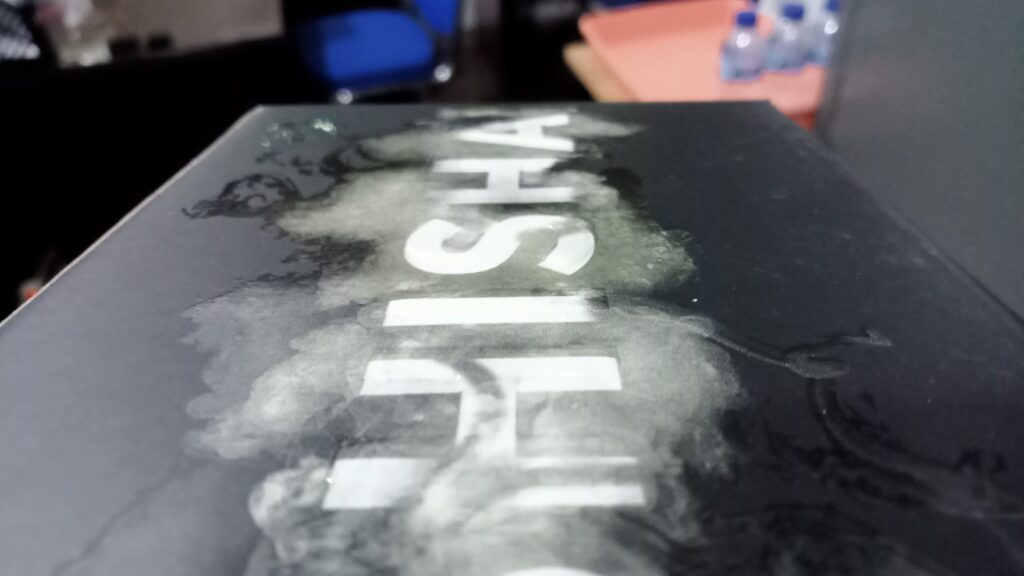 Silver & Gold stamps
One of the most effective ways to grab attention to your hookah coal packaging is to use silver or gold plats on the box.
By default gold and silver plat finishing is already very shiny and you do not need to add any more elements.
We can do any shape or logo you want with silver or gold stamps on the box.
By request, there are several more colors available.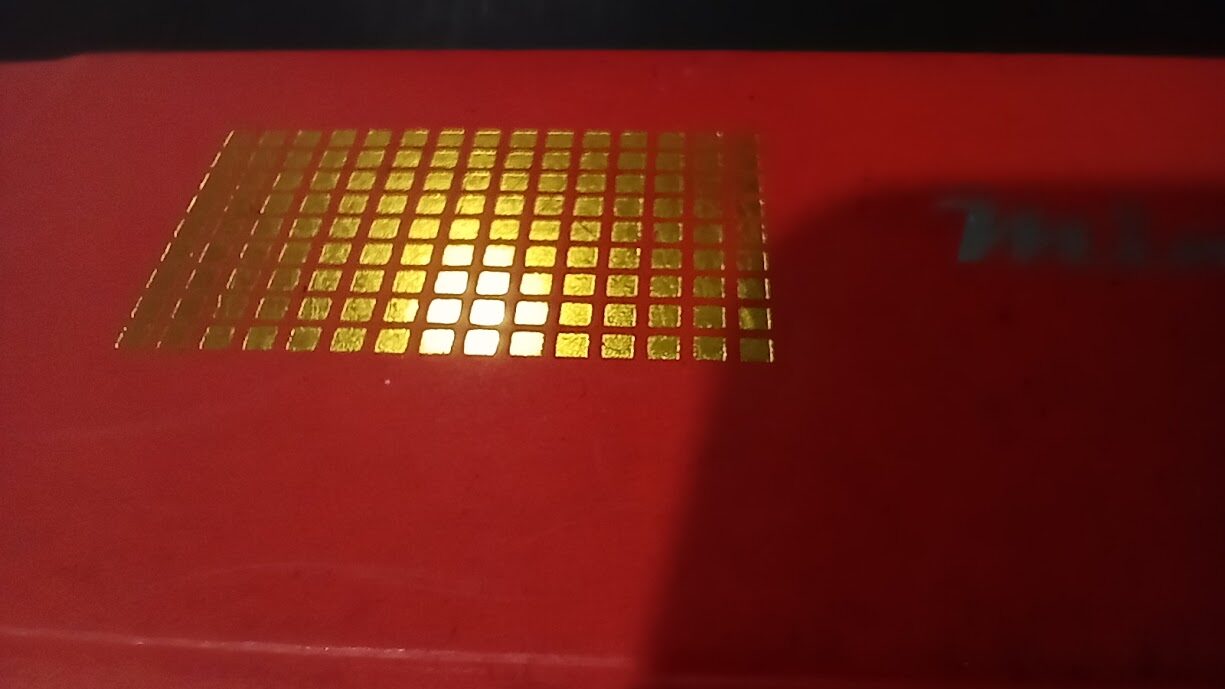 3D hologram
The most exclusive way is to add a 3D hologram to your box.
It will shine, and change color and image if we change the angle of view.
This is also a very good way to protect your charcoal briquettes from forgery. And keep your clients sure that they are buying the original product from you.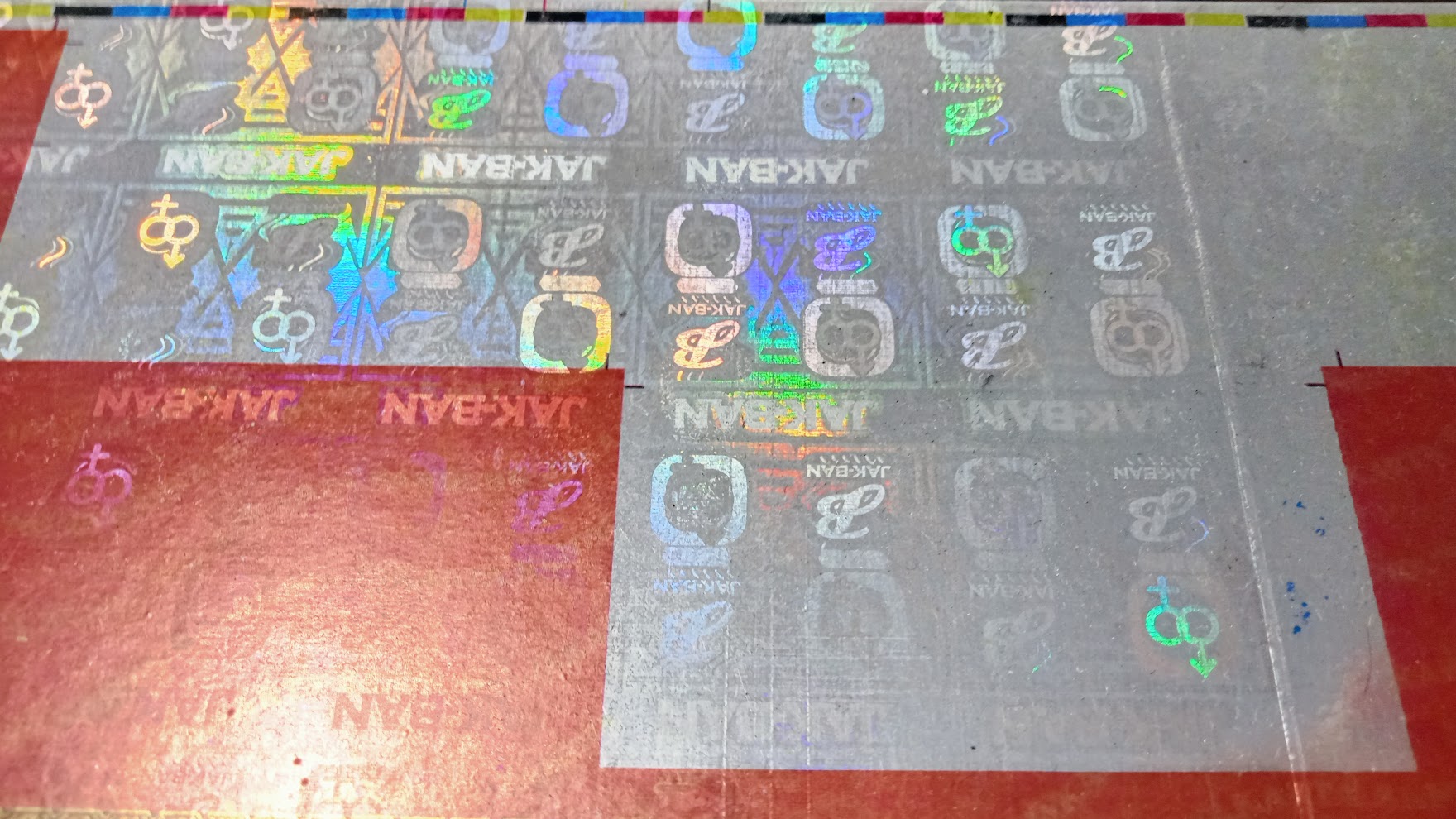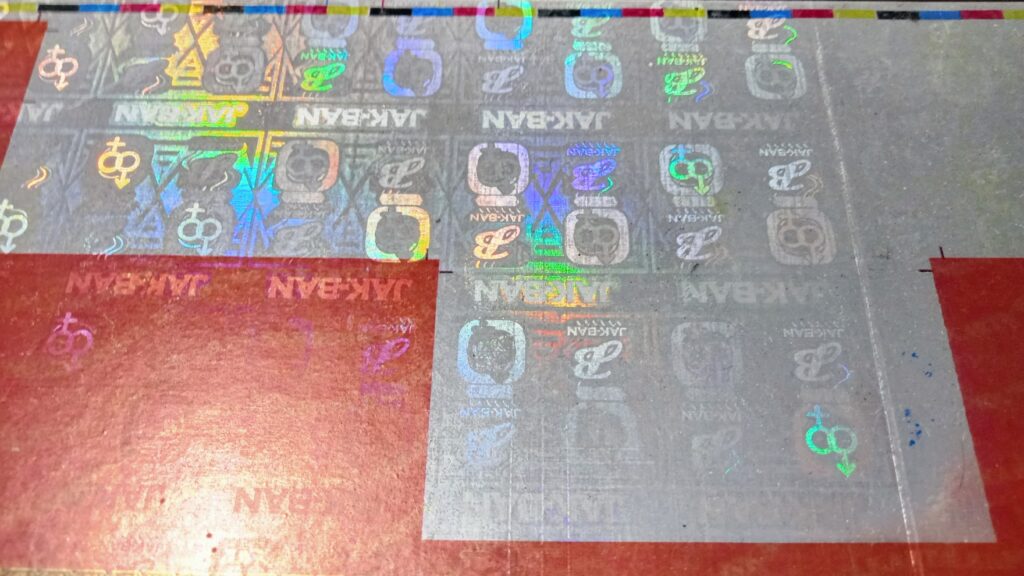 Plastic wrapping of the inner box
It is common to wrap your inner box in plastic. It helps to add additional protection from moisture and protect the color.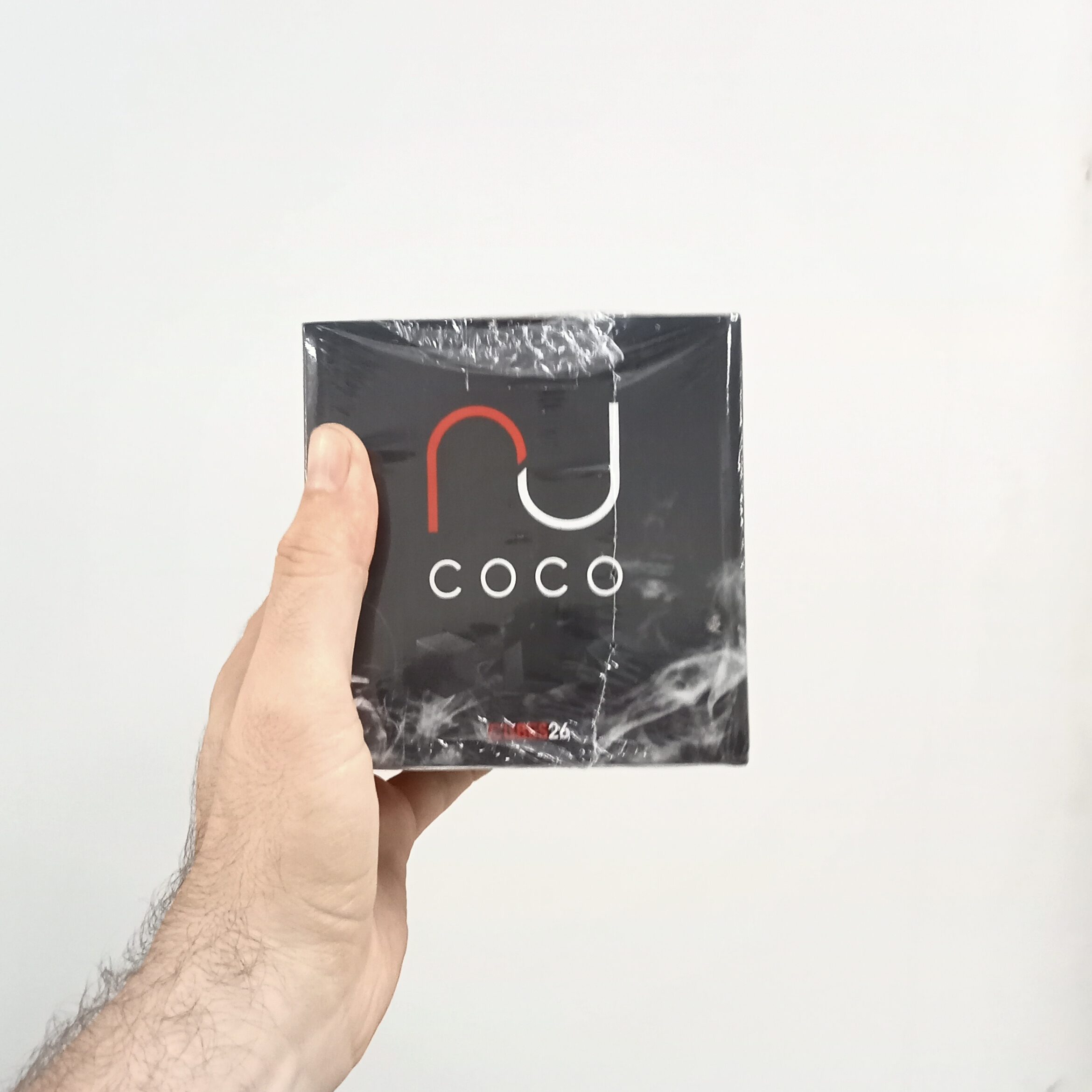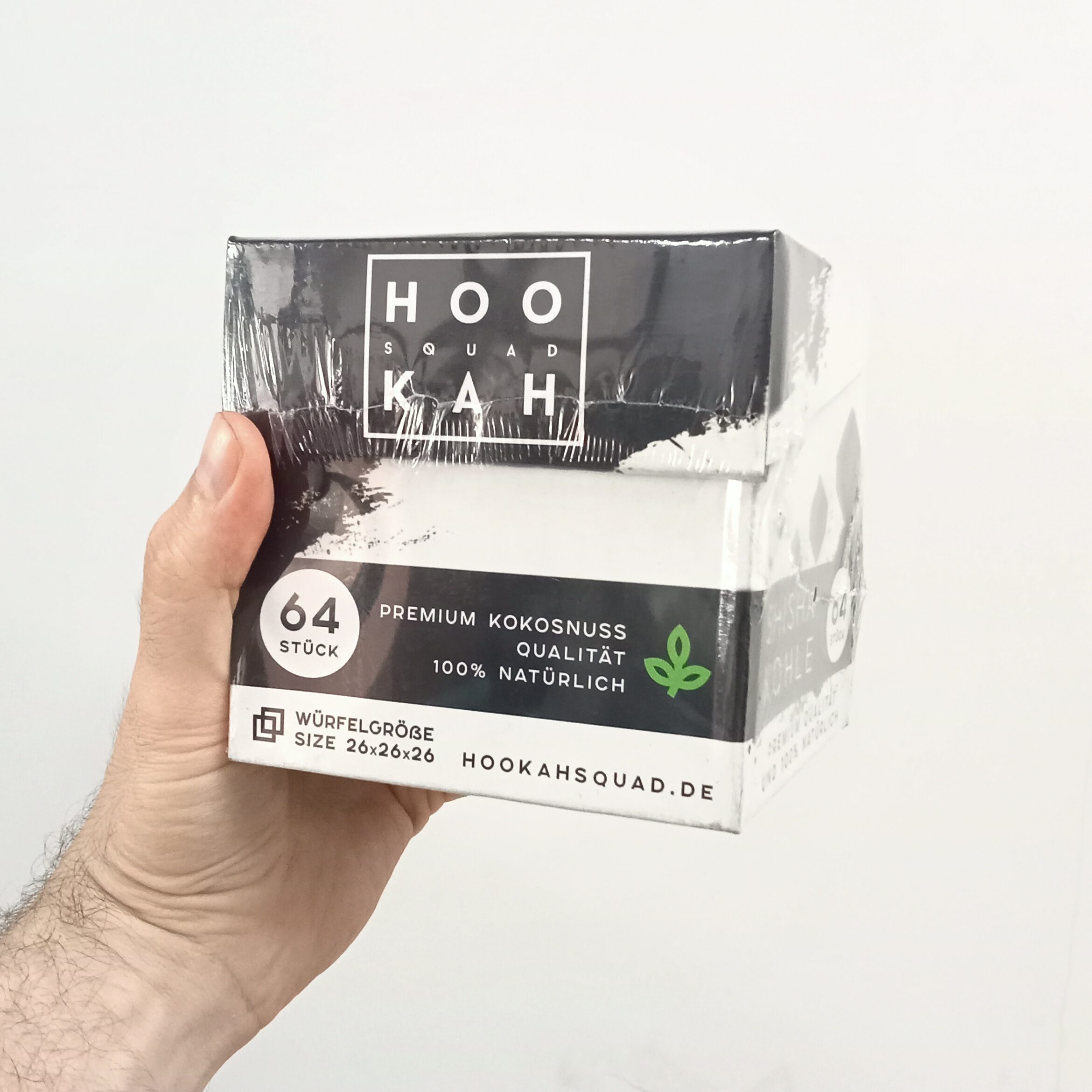 Stickers on the inner plastic
We can add vinyl stickers on the inner plastic. When you open the inner box, instead of seeing just plain inner plastic, your customer will see the sticker with your brand name.
The sticker not only looks good, but it also works as an additional multi-use seal for the inner plastic.
After your clients open the charcoal they can properly close it with the striker again and keep protected from moisture.
Stickers can be round, square or oval in shape.
Bulk packaging
Bulk packaging of coconut charcoal means that we are not using the inner box. It saves our customers about 100 USD per ton. Bulk packaging is the best way if you supply to HoReCa and clients do not care about the inner box.
With bulk packaging, coconut charcoal is packed directly into the master box.
The master box is a corrugated brown colored carton box. The main function of the master box is to protect your charcoal from physical damage and make it easy to carry and store of charcoal.
There are two main variants of bulk packaging:
packaging with one big inner plastic than to the master box. It can be packed and arranged inline or it can be just bulk.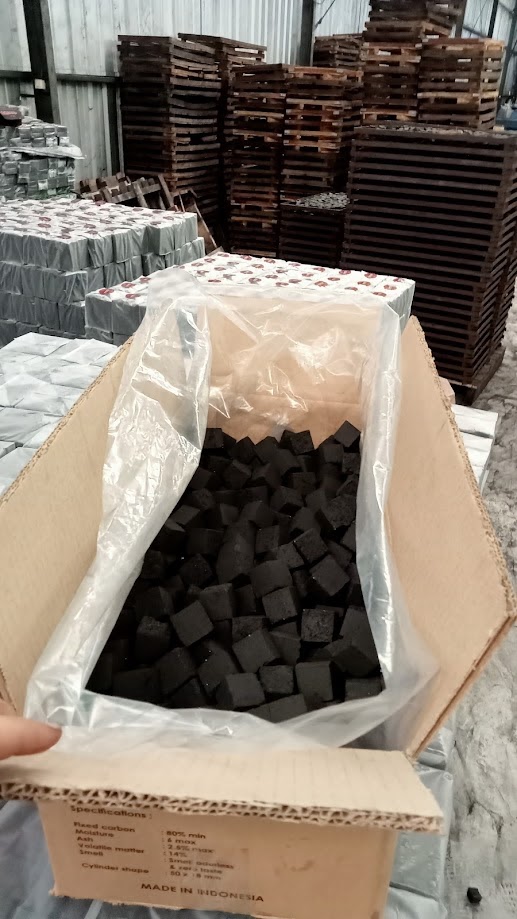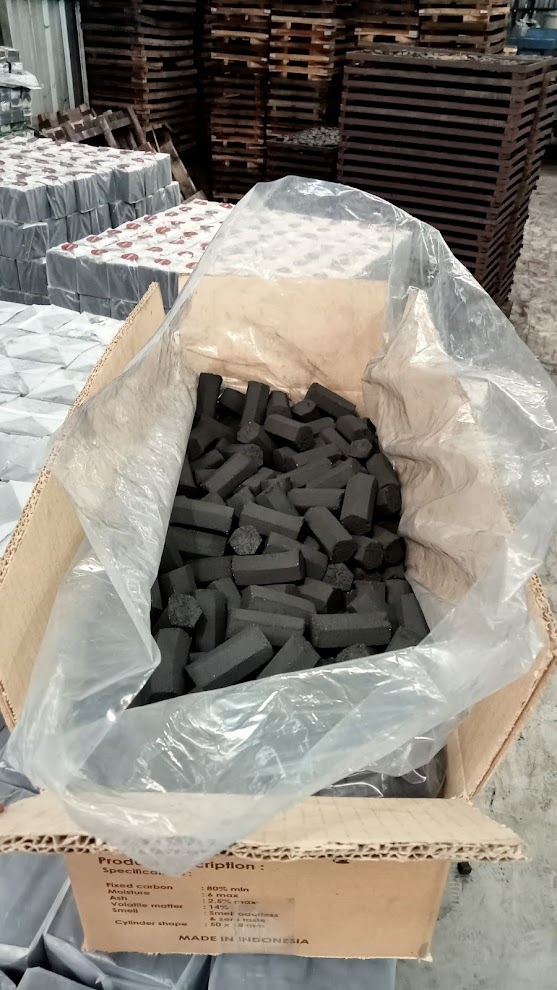 2. second way of packing is to use the inner plastic. So your charcoal will be packed inside an inner plastic.
This way of packing is also very good to distribute to restaurants and cafes.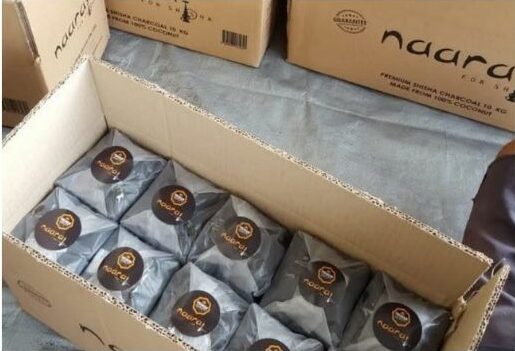 Master box types
There are 2 main master box types: single wall and double wall.
The main difference is the thickness of the box wall.
What is better: a single or double wall box?
Simply double wall box is much stronger but is also thicker and heavier.
We recommend using the double wall only if you buy in bulk packaging without an inner box
As for single walls, it is recommended to use inner box packaging.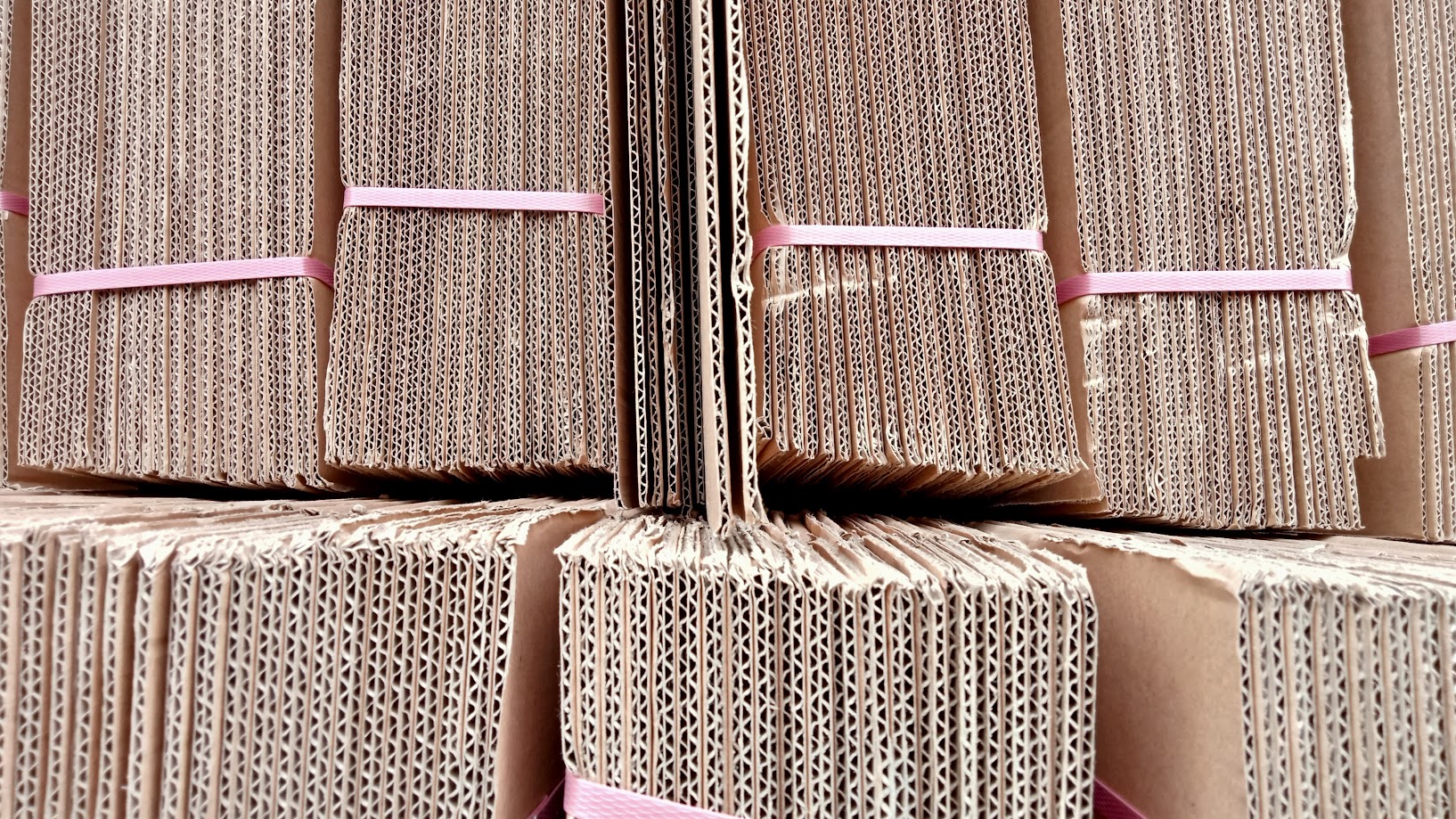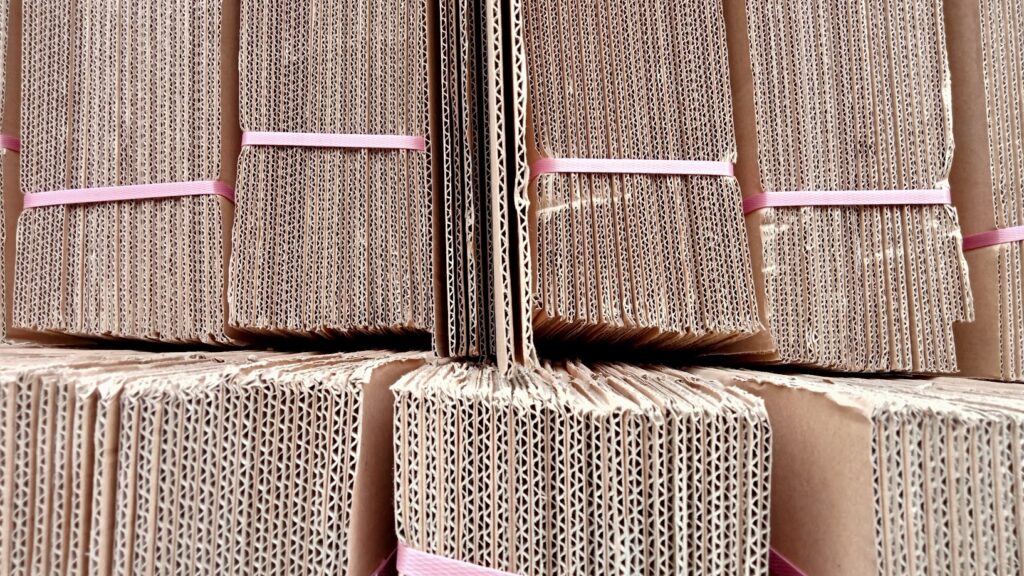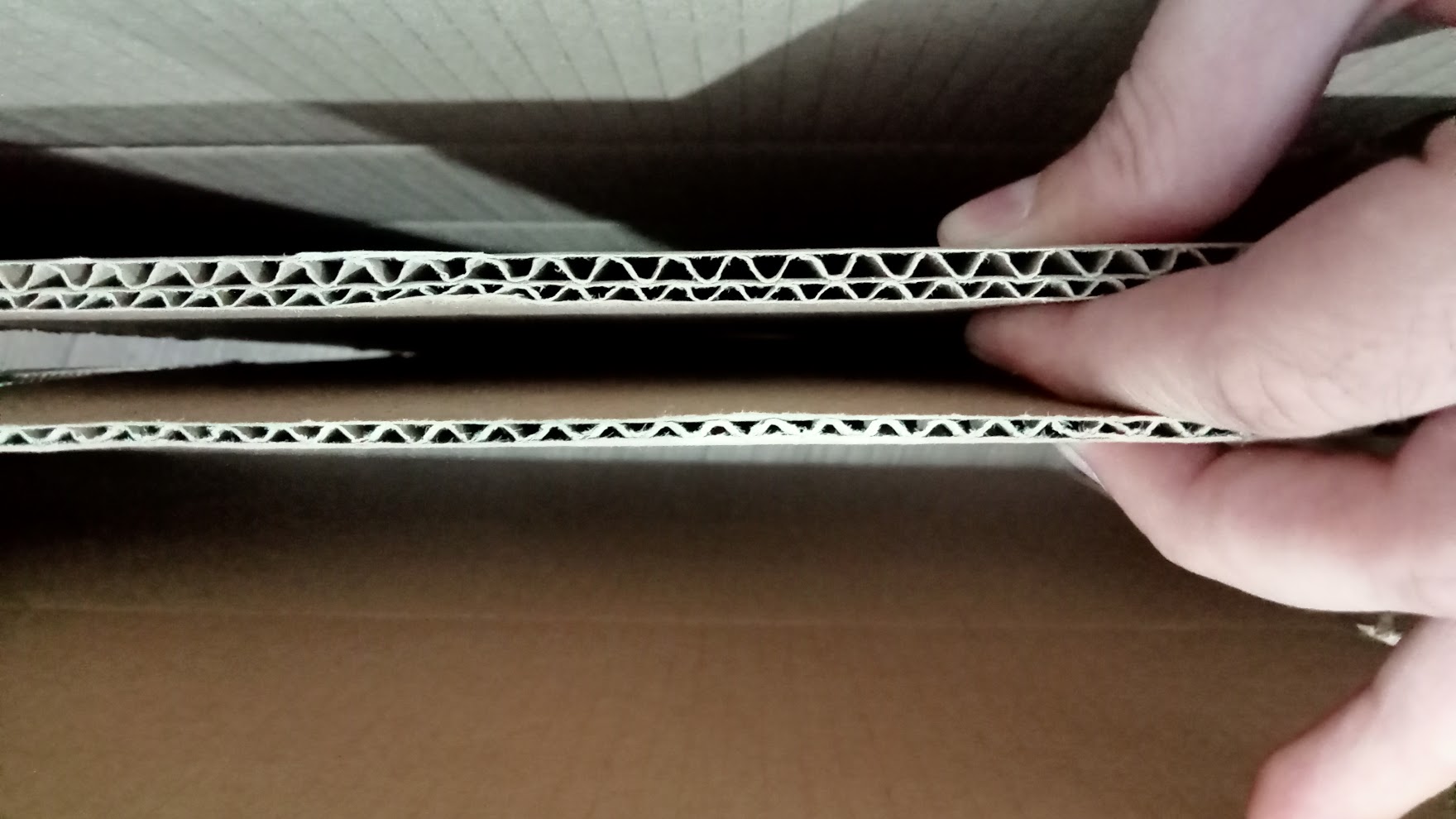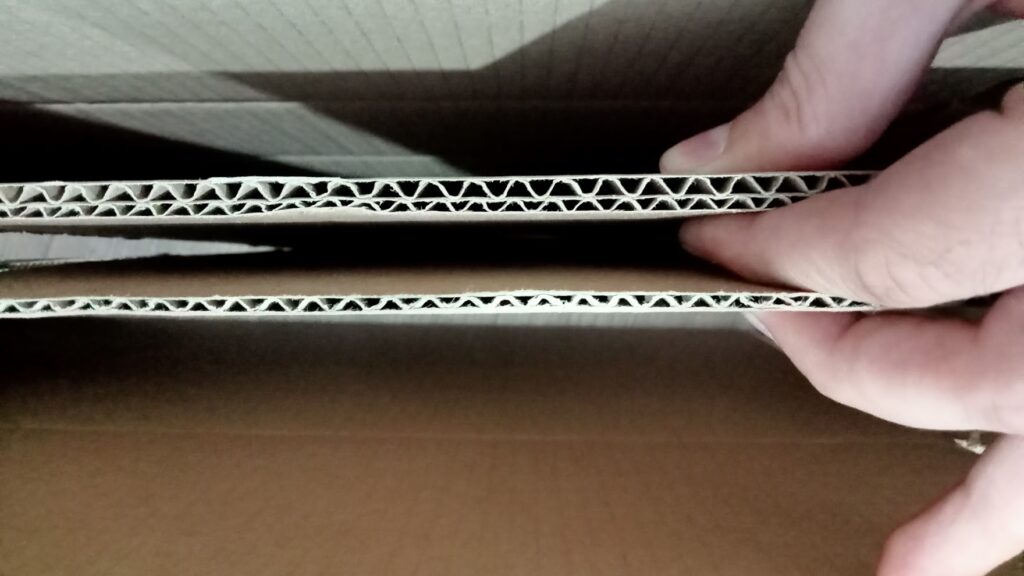 Full block printing on the master box
We can print your brand and design on the master box.
Standard printing is on the sides only. While full block printing is sides + upper and lower side of the box.
Full block printing can be done in full colors. But if you need very precise coloring or you have color gradation, it is better to use not full-block printing but glossy finishing printing.
Standard printing can be done in 3 colors.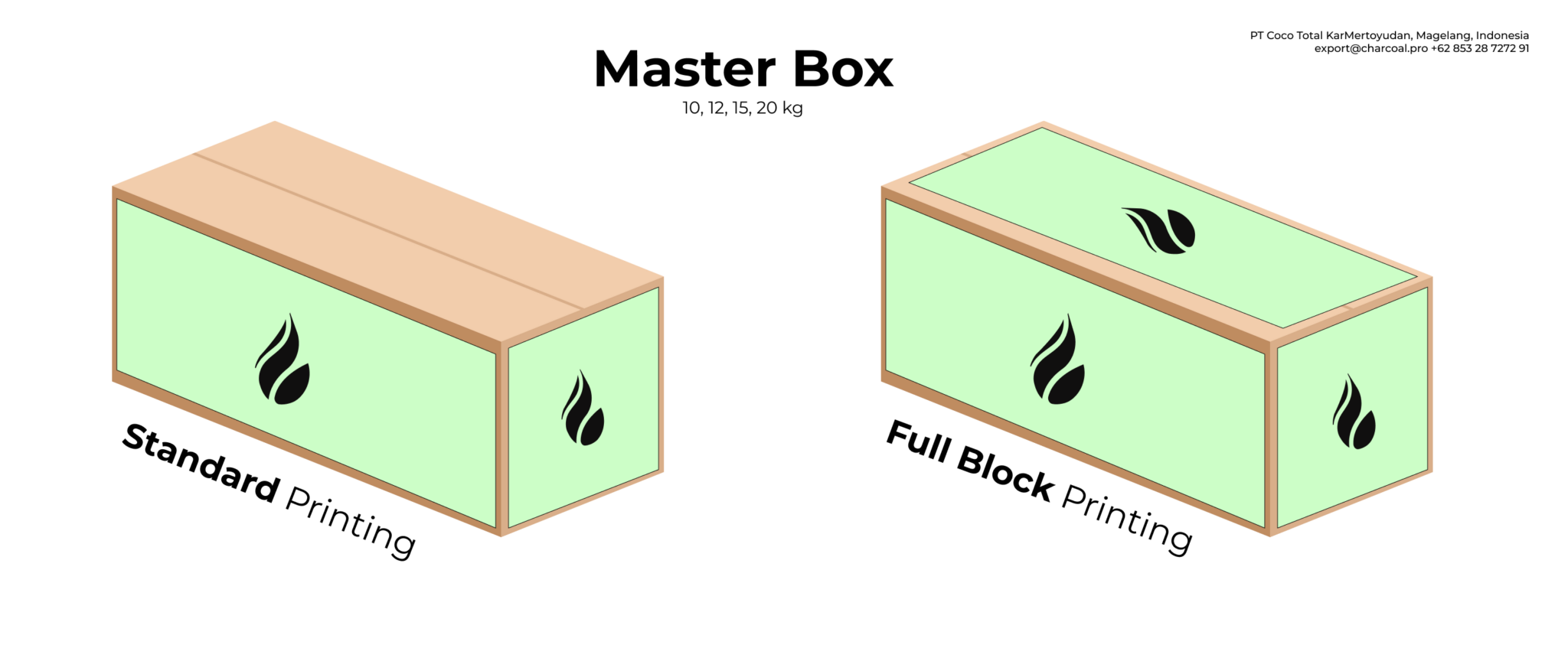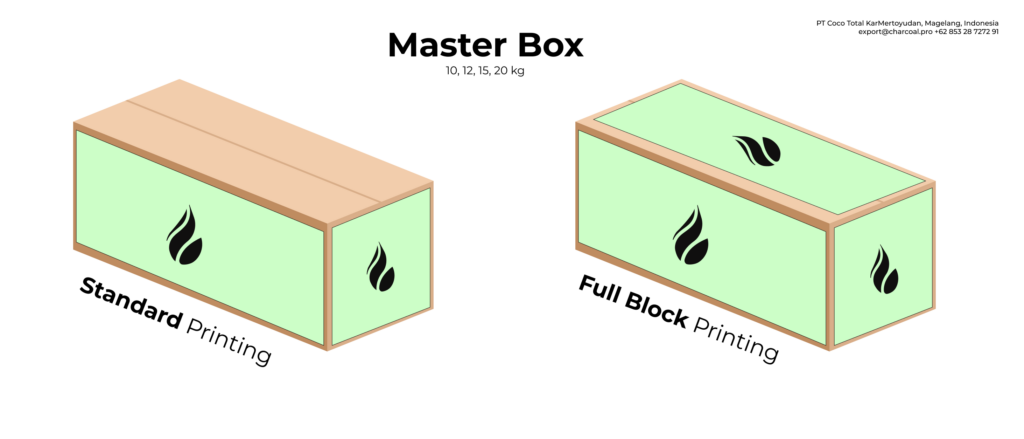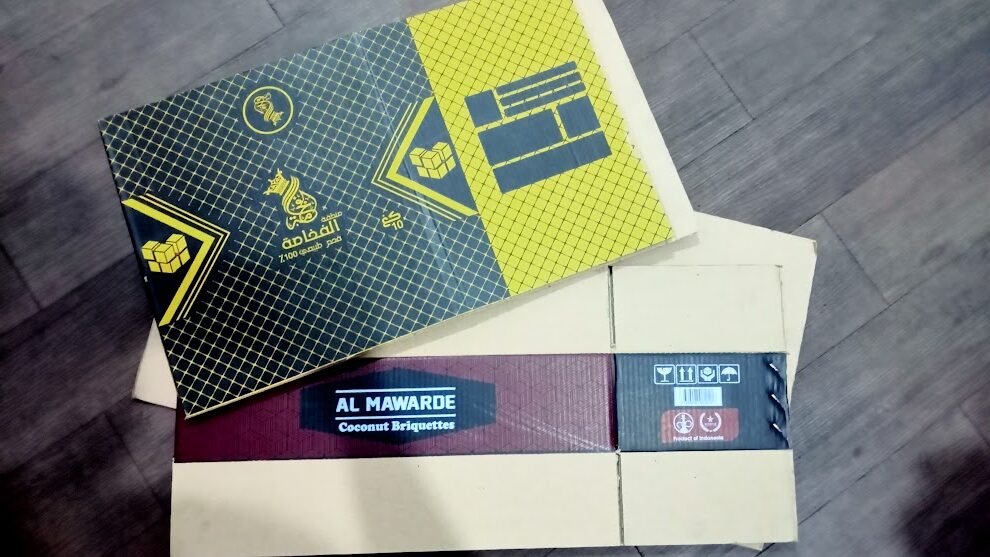 Master box Glossy Finishing
For the luxury coconut charcoal brands, we suggest using glossy/shiny finishing.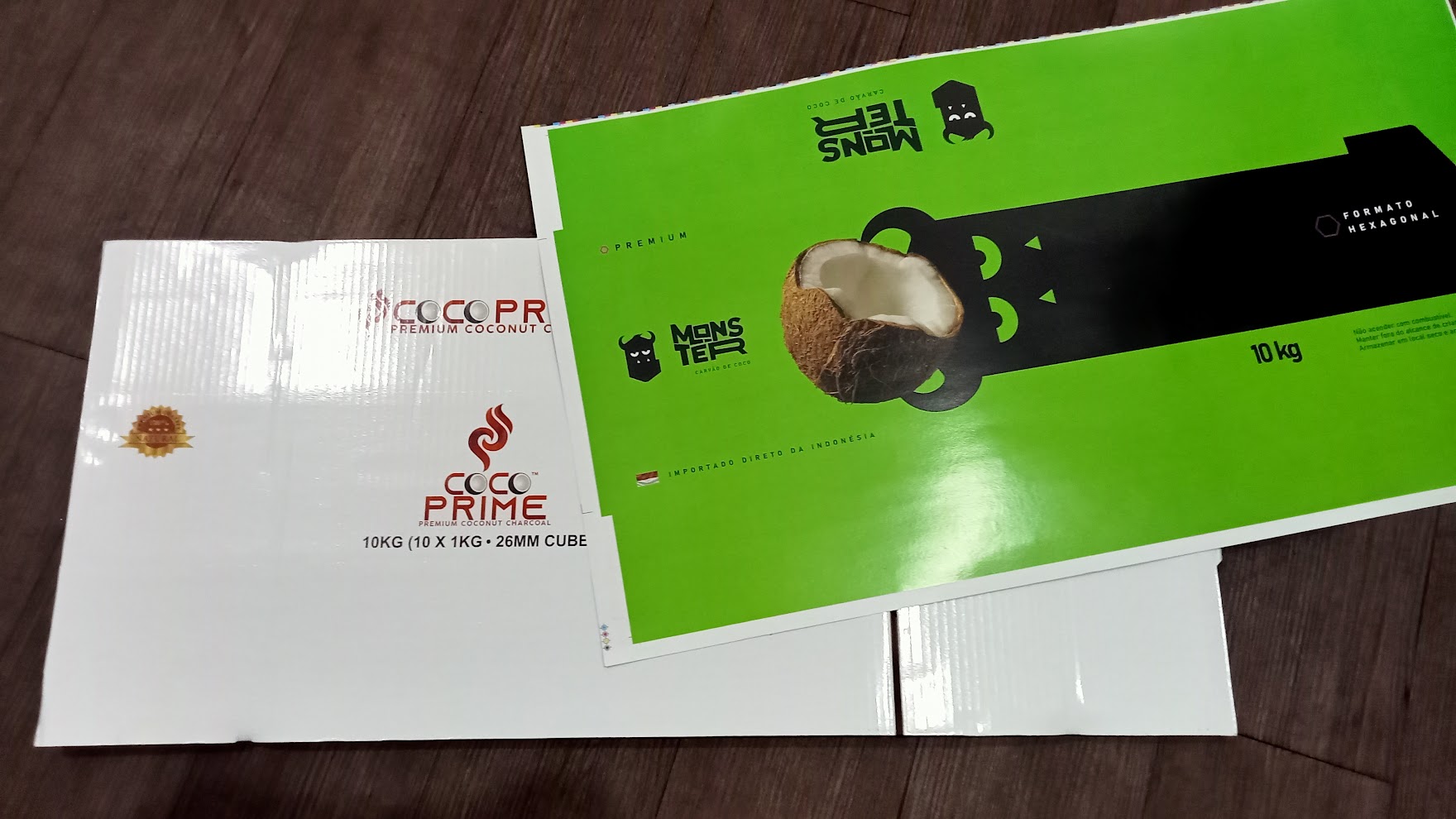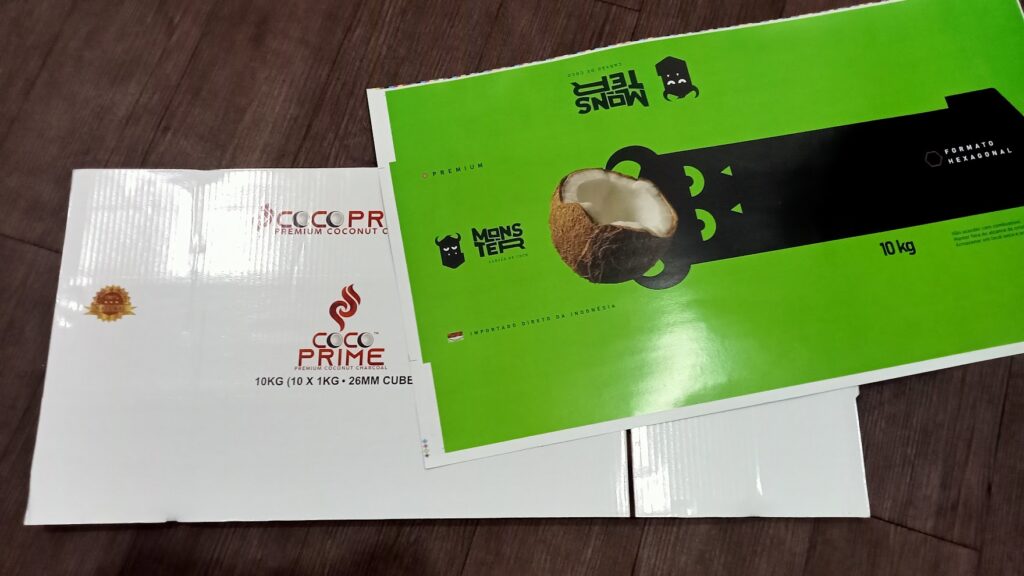 Master box layout & size
There are several sizes for the master box: such as
560x230x115 mm 10 kg box for cube 25 mm with inner box
417x217x330 mm 20 kg box for cube 25 mm with inner box
560x230x230 mm for 10 kg box cube 26 mm with inner box


Master box strapping
Strapping is important to secure transportation. If you deliver coconut charcoal to Europe or the USA – is ok not to use strapping.
If you are planning to bring the container with charcoal far from a port.
Use a lot of trucking and restaffing – it is strongly recommended to use strapping.
Strapping secure charcoal boxes position, so it would "run" inside the container.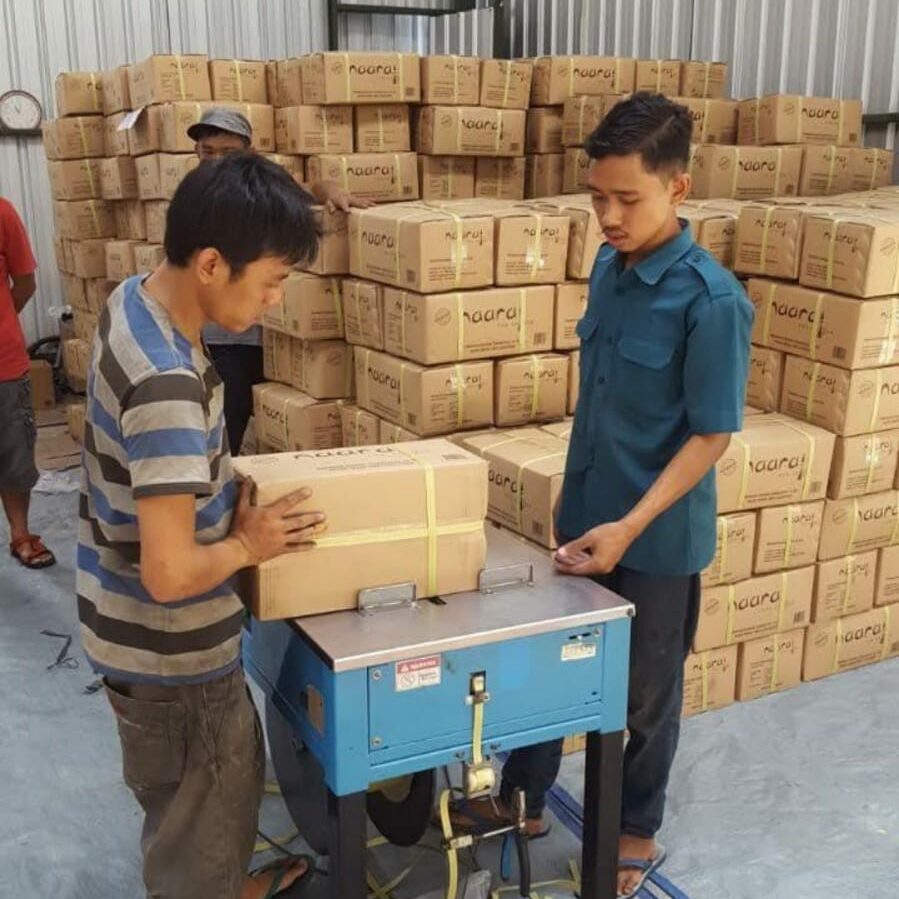 How can you get your brand & label on coconut shell charcoal for shisha & hookah?
As a charcoal factory – we meet many clients. Most of them are asking for making charcoal under their own brand names.
Our basic manufacturing policy is making charcoal under the client's brand. We do OEM, private-label charcoal.
The first step to ordering charcoal under your name is to check if this brand is a registered trademark or not. For example, if you want your charcoal name to be Coco Urth or Nara, or Tomcoco – it is all registered brand names.
To make it under those names you have to prove to us that you are the owner and sign related documents.
If your brand name is not under the registered trademark – we can do it right away.
The second step is to send us your design in the format of .pdf or .ai. We will bring it to the box manufacturer to make a sample design and adjust the size of the boxes.
The third step is to find and agree on the specification of the actual product. What is the ash content and ash color, what is the max moisture level and burning time? All this we have to discuss and agree on.
The fourth step is the actual production of coconut shell charcoal and the printing of your branded packaging.
Besides doing branded packaging we can add stickers on the inner plastic. Do the printing of your brand on the inner plastic. Do the full-color printing on the master box.
Difference between bulk loose, bulk, and full packaging
Basically, there are 3 types of packaging available for coconut charcoal briquettes.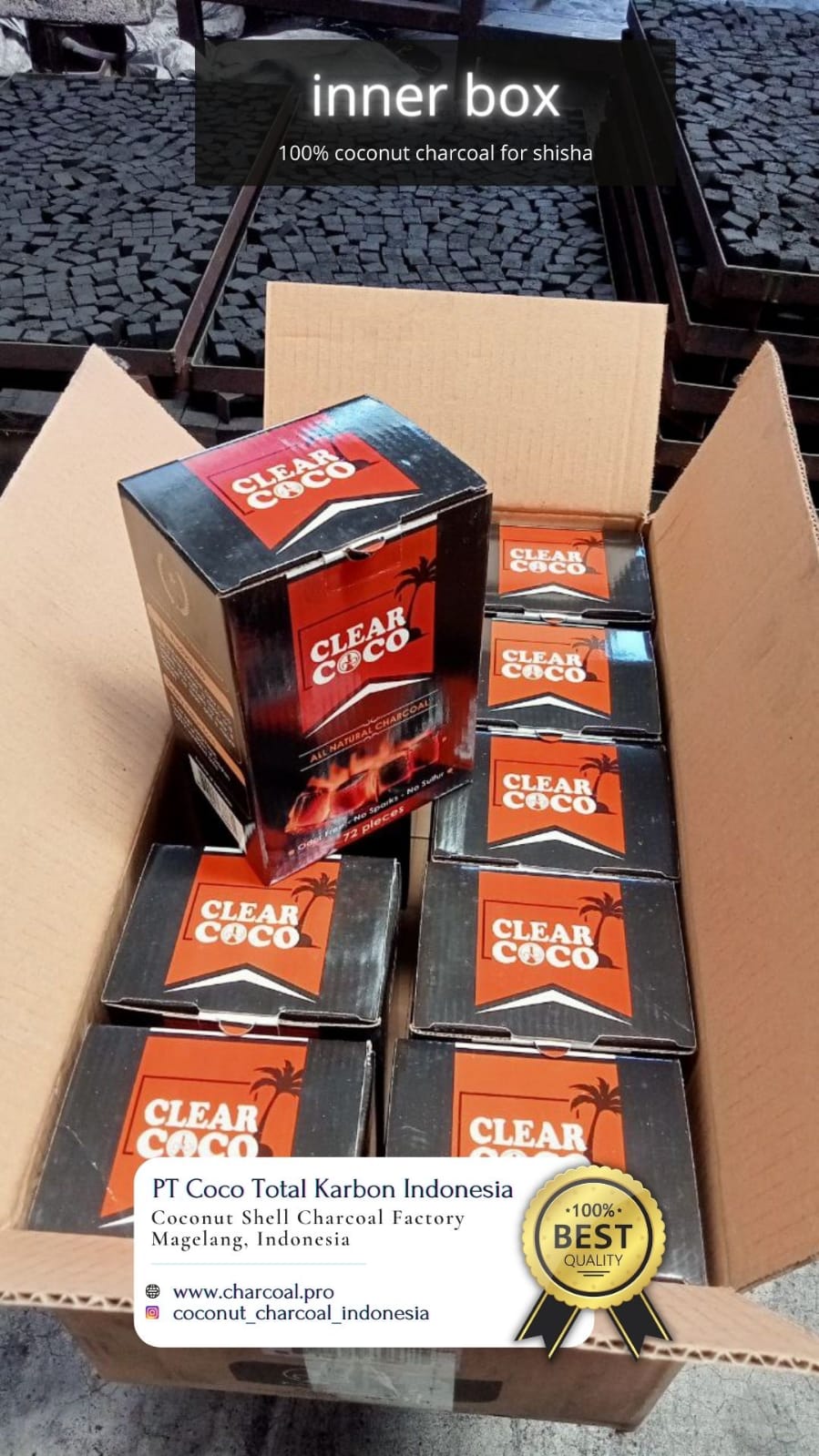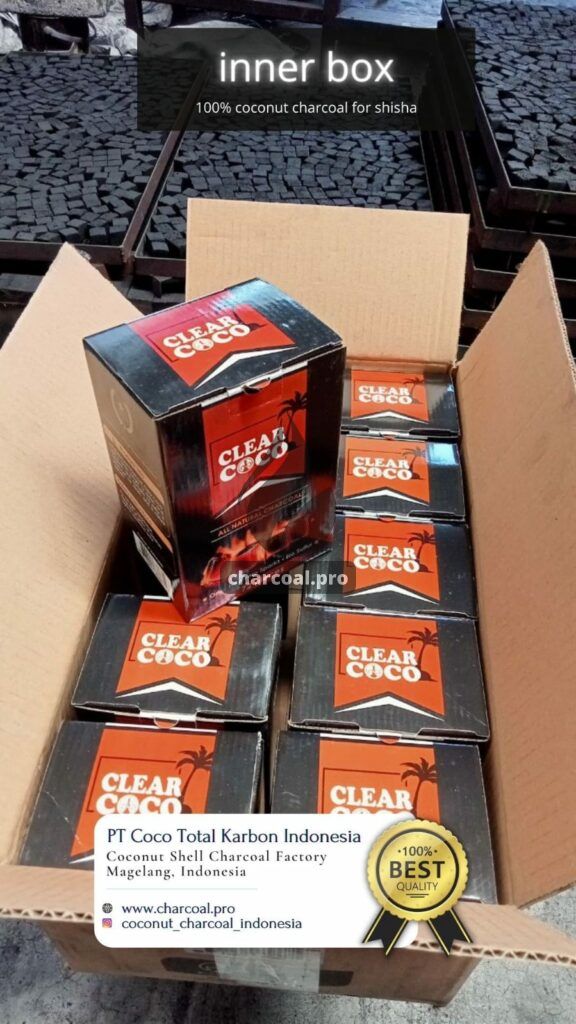 Full packaging
Full packaging means that your coconut charcoal will be packed inside inner plastic + inner box + master box
The primary size is 1 kg for the inner plastic and 1 kg for the inner box + 10 kg master box.
The packaging will look like this but with your own brand.
This packaging is the perfect solution if you sell through the shops to the end buyer or smokers who will use it at home.
Basically, if the buyer is buying a product with "eyes" first, like seeing your product on a shopping shelf, it is the best choice. But if you just sell to bars, lounges, and hookah restaurants, where the end-user is not seeing the brand, it is recommended to take bulk packaging.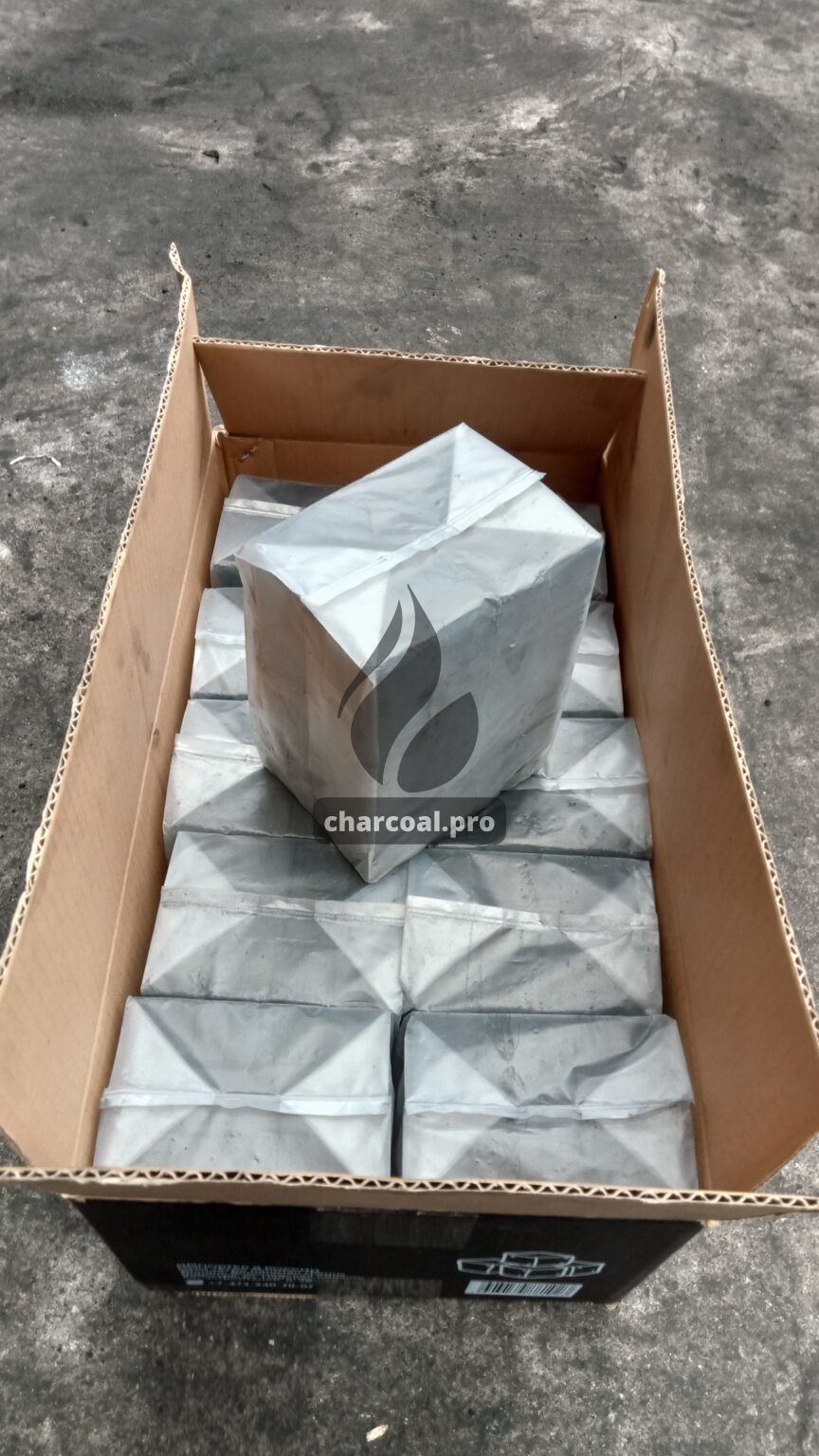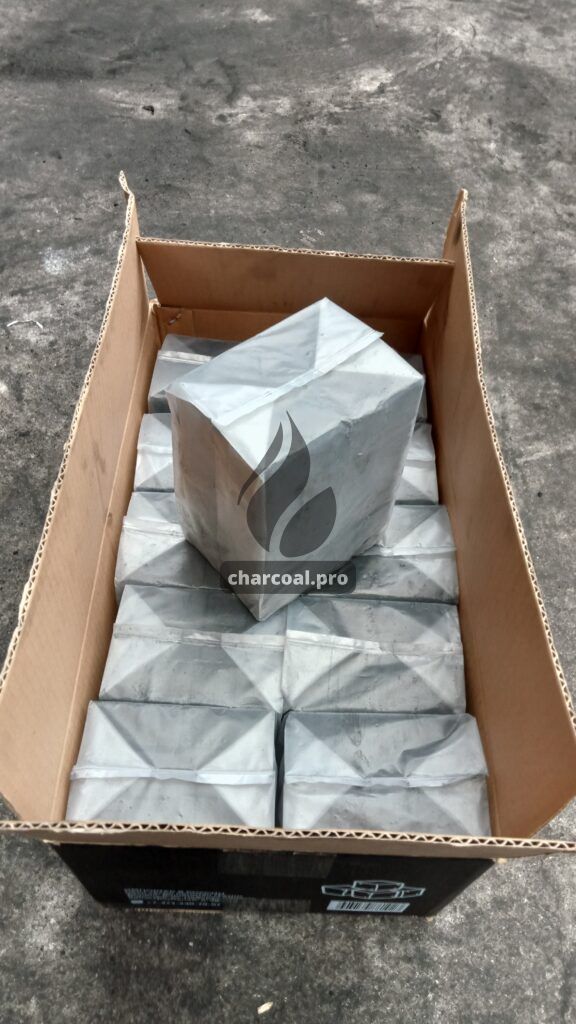 Bulk packaging
Bulk packaging means your coconut charcoal briquettes will be packed in 1 kg of inner plastic and put inside the master box.
So basically it is similar to complete packaging but without an inner box. It makes packaging cheaper at about 100 USD per ton. Good safe for wholesale hookah coal distributors, right?
This type of packaging is cheaper and is the perfect solution if you sell to bars and restaurants. With bulk packaging, you are not spending too much money on unnecessary box branding.
More you can load about 600 kg more into a container due to the smaller package.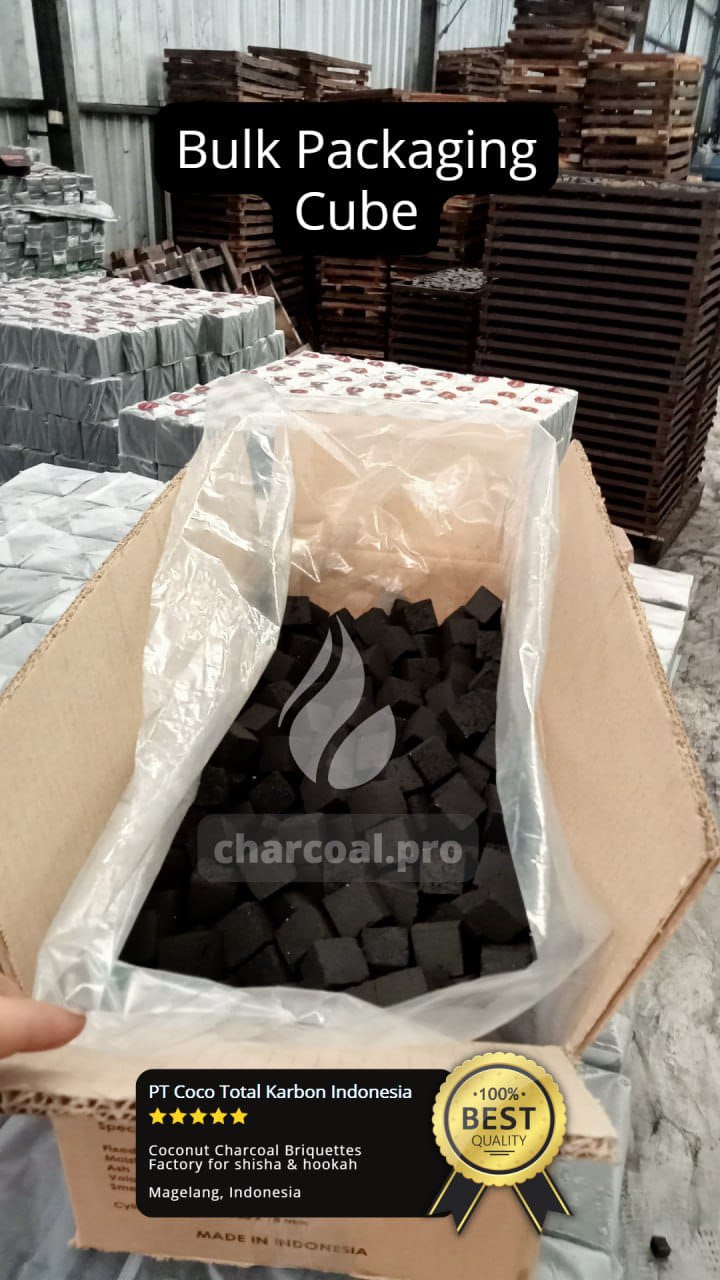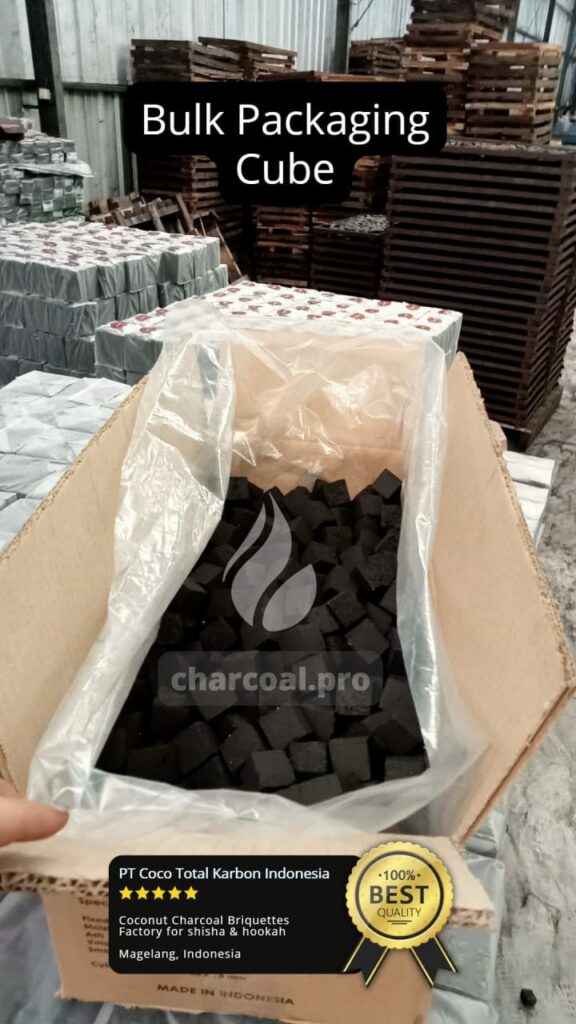 Bulk loose packaging
Bulk loose packaging is very similar to normal bulk packaging, but we just put all charcoal bulk inside one big plastic bag and inside the master carton.
So, for the bulk packaging, we pack inside 1 kg inner plastic bag, while for bulk lose we pack inside one big plastic bag.
This is the perfect solution to save maximum cost on the packaging. Good for high-volume wholesale buyers who distribute charcoal to big bars and hookah lounges.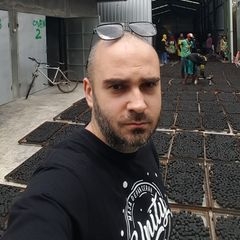 Latest posts by Greg Ryabtsev - Charcoal Expert
(see all)