Logistics costs for shisha coals (hookah coals) in October 2023
Best ocean freight shipping prices for delivery of coconut shell charcoal briquettes for shisha. Only from our charcoal factory. Prices are valid until the end of October 2023.
Here you can find cost-efficient solutions for delivering coconut shell charcoal briquettes for shisha with our updated information.
The following price is to be declared as coconut charcoal in the Bill of Lading. Please note that these prices are for port-to-port delivery. Hookah coal buyers, still have to arrange import and transportation at your destination.
All charcoal shipping is made with a full set of documents and certifications required.
Shipping as DG cargo. For more information please get in touch with us via WhatsApp at +628118797070
All coconut charcoal briquettes are declared as DG IMO CODE 4.2

HS Code is 4402.20.10
COCONUT CHARCOAL BRIQUETTES
For more information about shipping coconut charcoal briquettes contact us directly or find them here.
Port of loading Semarang, Indonesia.
| Destination Port | 20″ feet (17.5-18.5 tons) | 40″ feet (25-26 tons) |
| --- | --- | --- |
| Belgium, Antwerp | USD 4300 | USD 5100 |
| Netherlands, Rotterdam | USD 4300 | USD 5100 |
| Germany, Hamburg | USD 4300 | USD 5100 |
| Germany Bremerhaven | USD 4300 | USD 5100 |
| France, Le Havre | USD 4300 | USD 5100 |
| Poland, Gdansk | USD 4300 | USD 5100 |
| Poland, Gdynia | USD 4300 | USD 5100 |
| UK, Felixstowe | USD 4300 | USD 5100 |
| Turkey, Istanbul – Ambarli | USD 4600 | USD 5800 |
| Turkey, Iskenderun | USD 4800 | USD 5900 |
| Turkey, Izmir | USD 4800 | USD 5900 |
| Turkey, Mersin | USD 4600 | USD 5800 |
| Greece, Thessaloniki | USD 5500 | USD 8500 |
| Greece, Piraeus | USD 5500 | USD 8500 |
| Cyprus, Limassol | USD 5500 | USD 8500 |
| Romania, Constanta | USD 5500 | USD 8500 |
| Jordan, Aqaba | USD 3200 | USD 4800 |
| UAE, Abu Dabi | USD 3600 | USD 5200 |
| UAE, Jebel Ali | USD 1750 | USD 2750 |
| Qatar, Hammad | USD 2200 | USD 3500 |
| Kuwait, Suwaikh | USD 1900 | USD 3000 |
| Iraq, Umm Qasr | USD 2200 | USD 3500 |
| Saudi Arabia, Dammam | USD 1900 | USD 2900 |
| Saudi Arabia, Jeddah | USD 1950 | USD 3500 |
| Egypt, Port Said West | USD 4700 | USD 5800 |
| Egypt, Sokhna | USD 3200 | USD 4200 |
| Morocco, Casablanca | USD 5600 | USD 8000 |
| Lebanon, Beirut | USD 3800 | USD 5600 |
| Oman, Sohar | USD 2100 | USD 3200 |
| Iran, Bandar Abbas | USD 2700 | USD 4700 |
| Yemen, Aden | USD 2500 | USD 3600 |
| Georgia, Poti | USD 4500 | USD 6500 |
| Russia, Vladivostok | USD 7500* | USD 12500 |
| Russia, Novorossisk | USD 6500 | USD 9600 |
| China, Shanghai | USD 900 | USD 1200 |
| Australia, Brisbane | USD 5500 | USD 7500 |
| Australia, Melbourne | USD 2100 | USD 3200 |
| Australia, Sydney | USD 2100 | USD 3200 |
| India, Nhava Sheva | USD 2500 | USD 3600 |
| India, Kolkata | USD 2500 | USD 3600 |
| Bahrain, Bahrain | USD 1900 | USD 2900 |
| USA, New York | USD 7500 | USD 9400 |
| USA, Houston | USD 7500** | USD 9300** |
| USA, Los Angeles | USD 5100** | USD 5900** |
| USA, Seattle | USD 7800** | USD 8300** |
| Canada, Halifax | USD 7800** | USD 8800** |
| Canada, Montreal | USD 7800** | USD 8800** |
| Israel, Haifa | USD 6400 | USD 7400 |
| Israel, Ashdod | USD 6400 | USD 7400 |
| Brazil, Santos | USD 3800 | USD 4750 |
Table with ocean freight price for shipping coconut charcoal briquettes
Shipping Schedule in October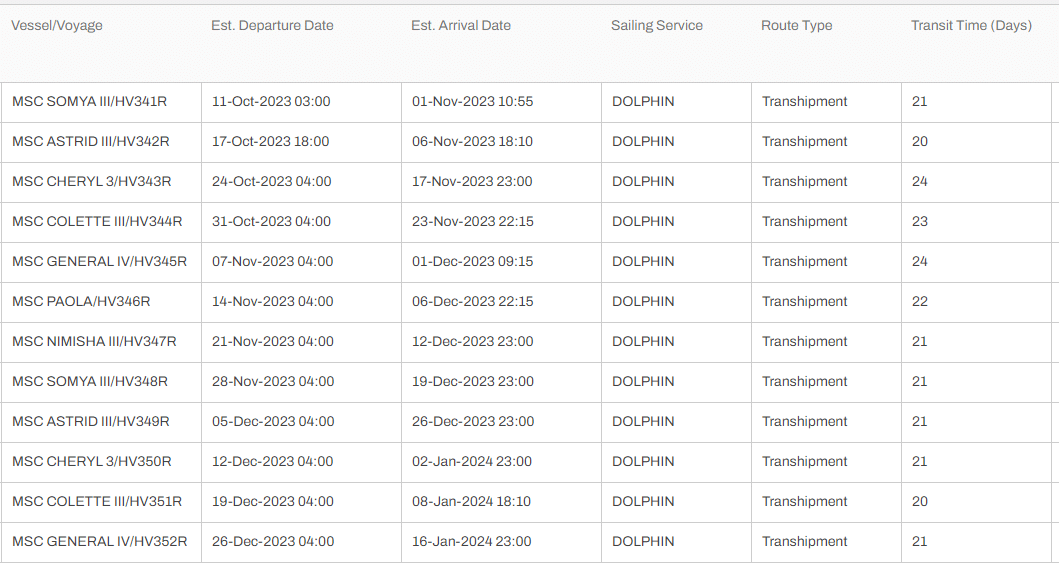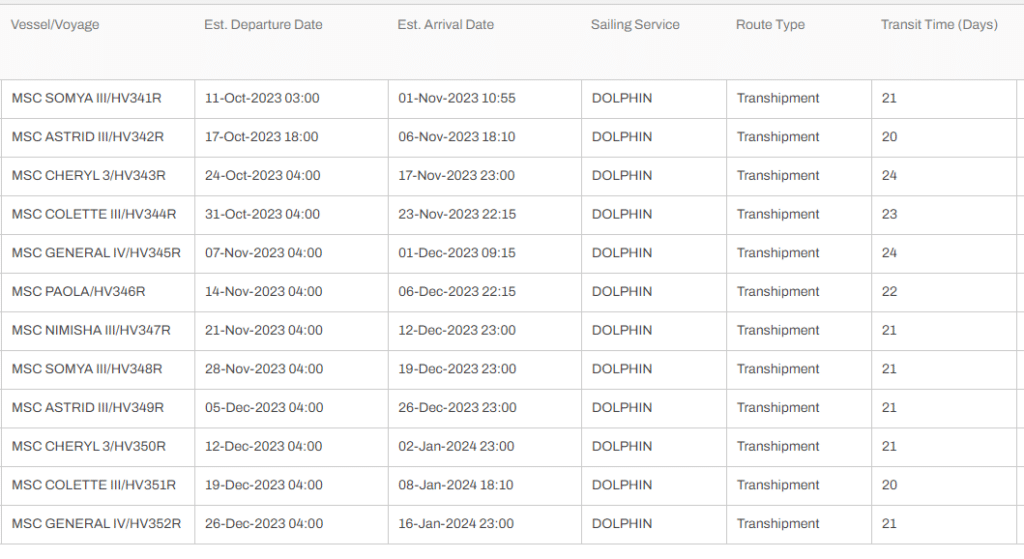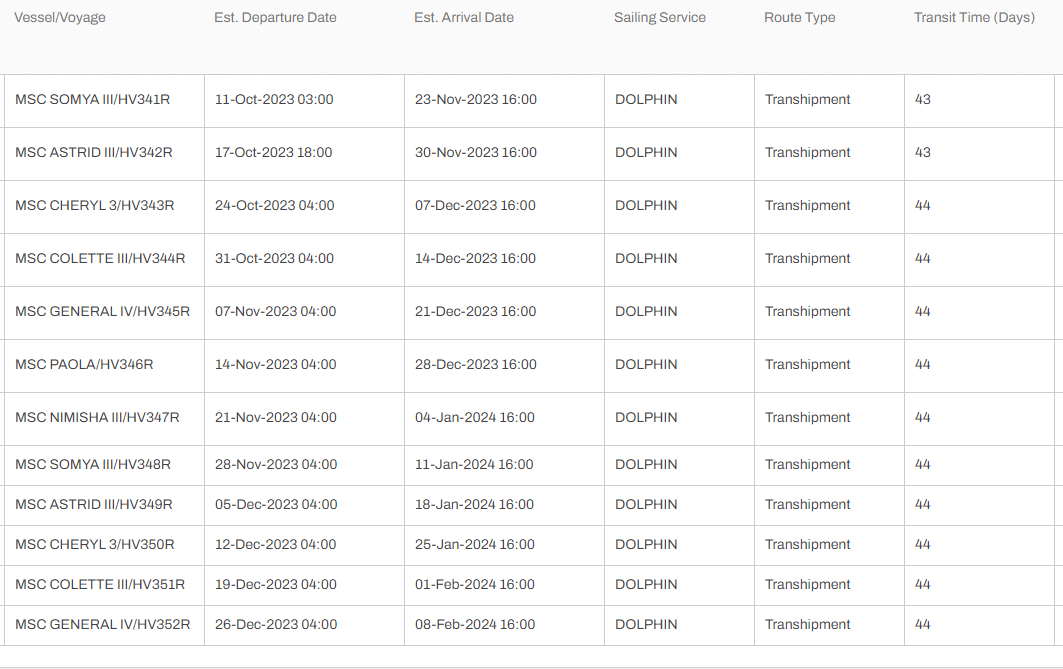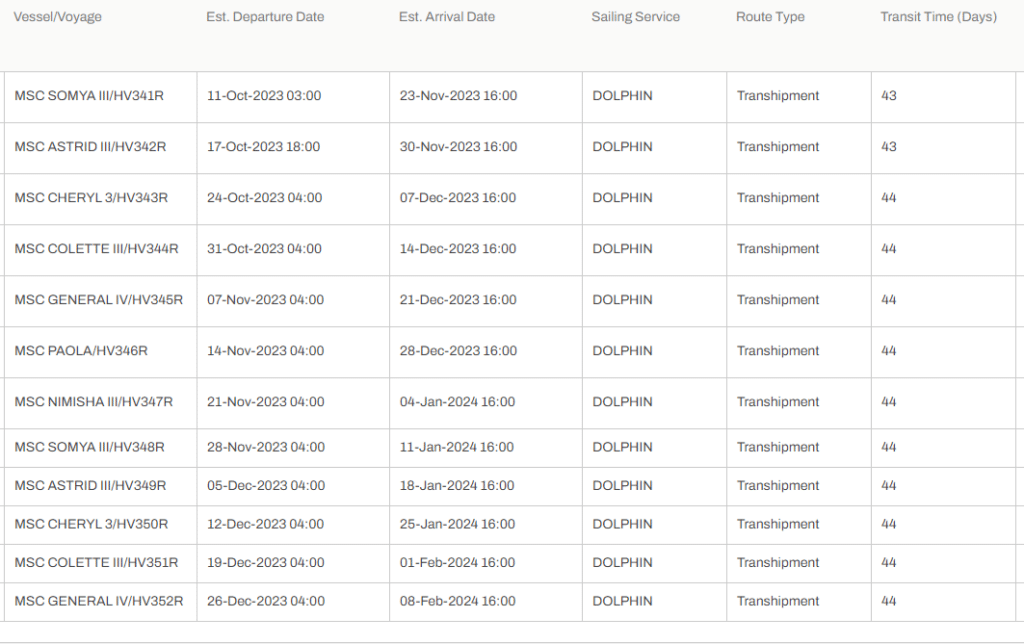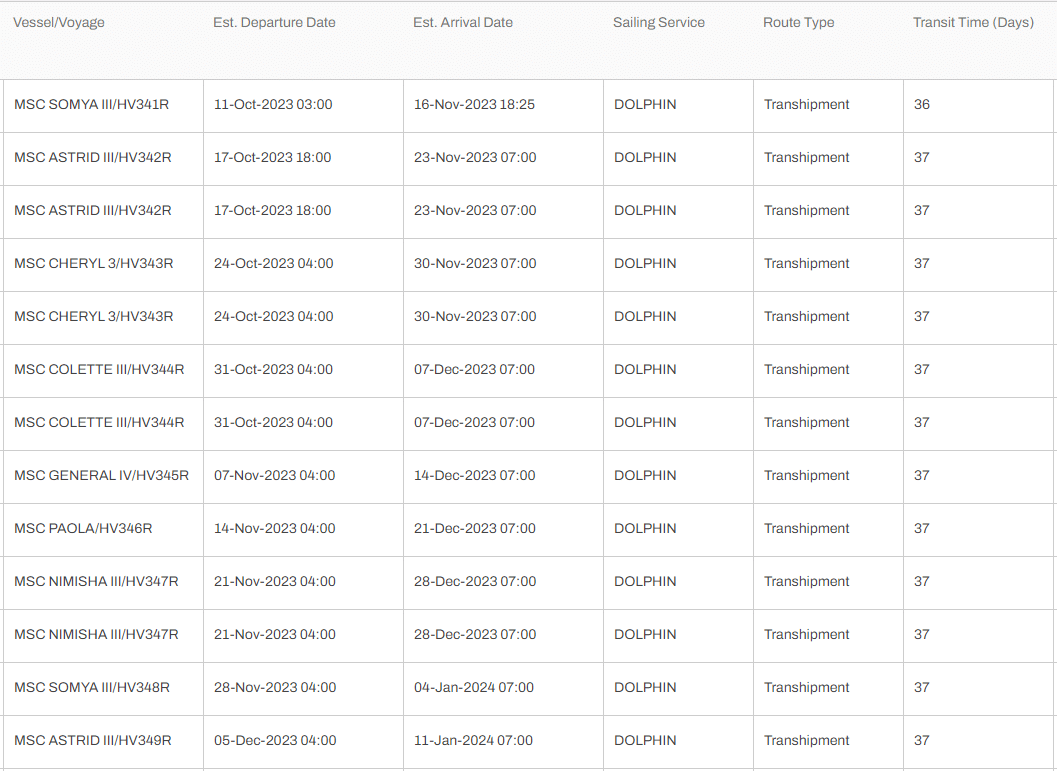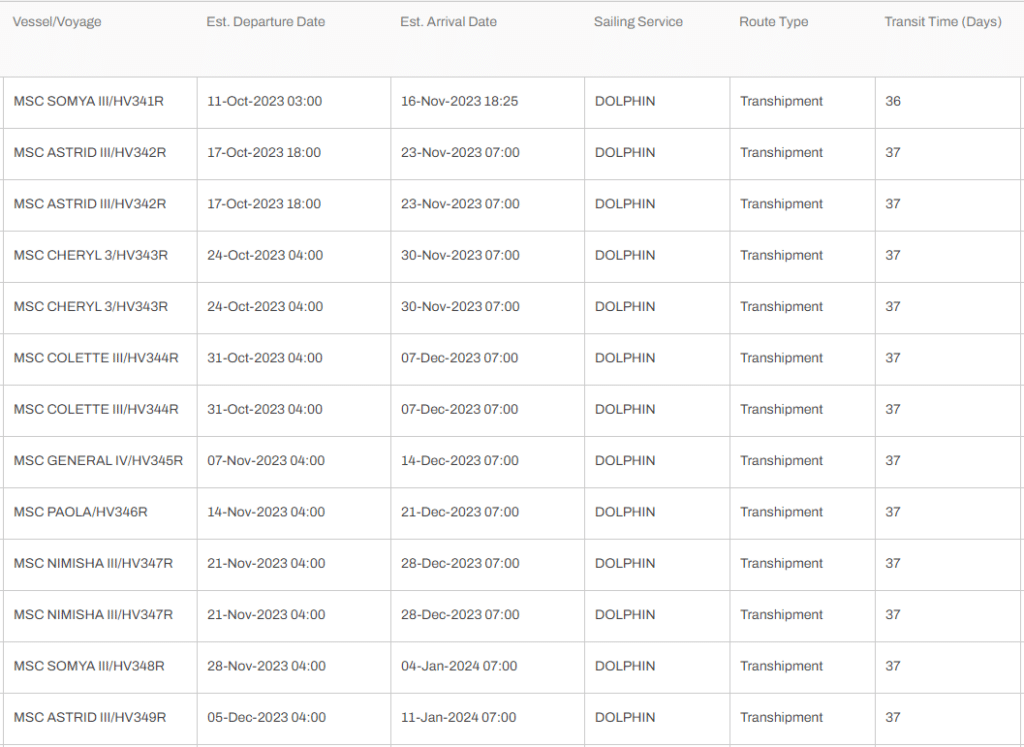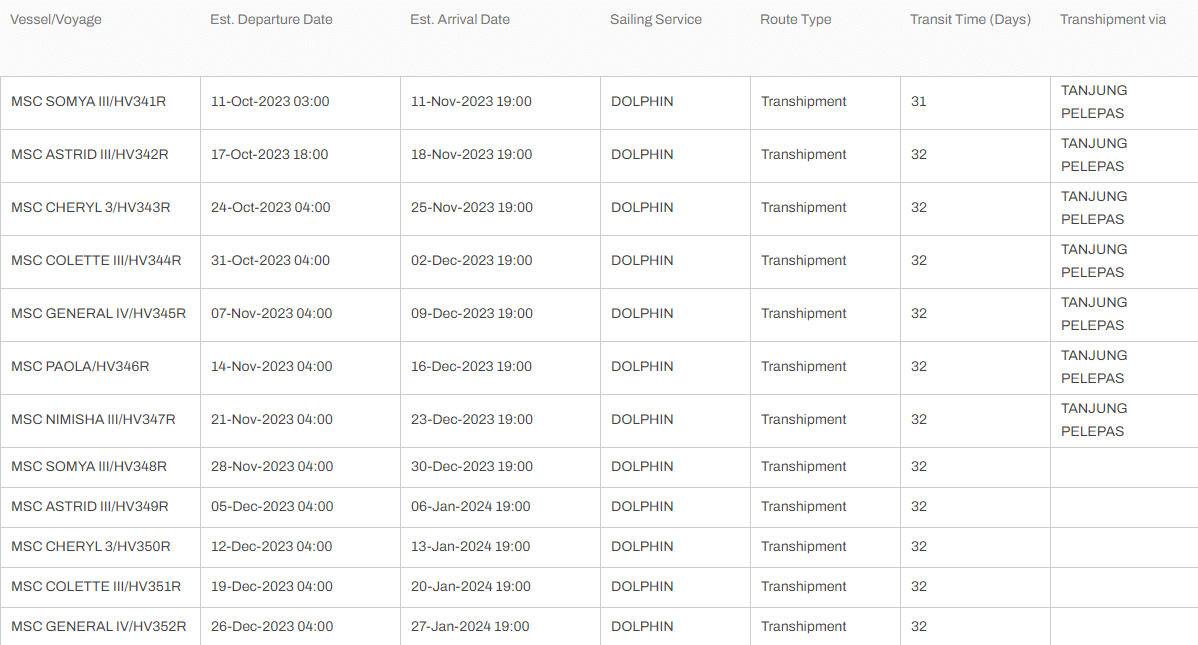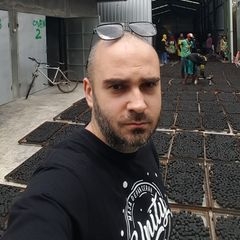 Latest posts by Greg Ryabtsev - Charcoal Expert
(see all)