Complete information on specifications and prices for coconut shell charcoal briquettes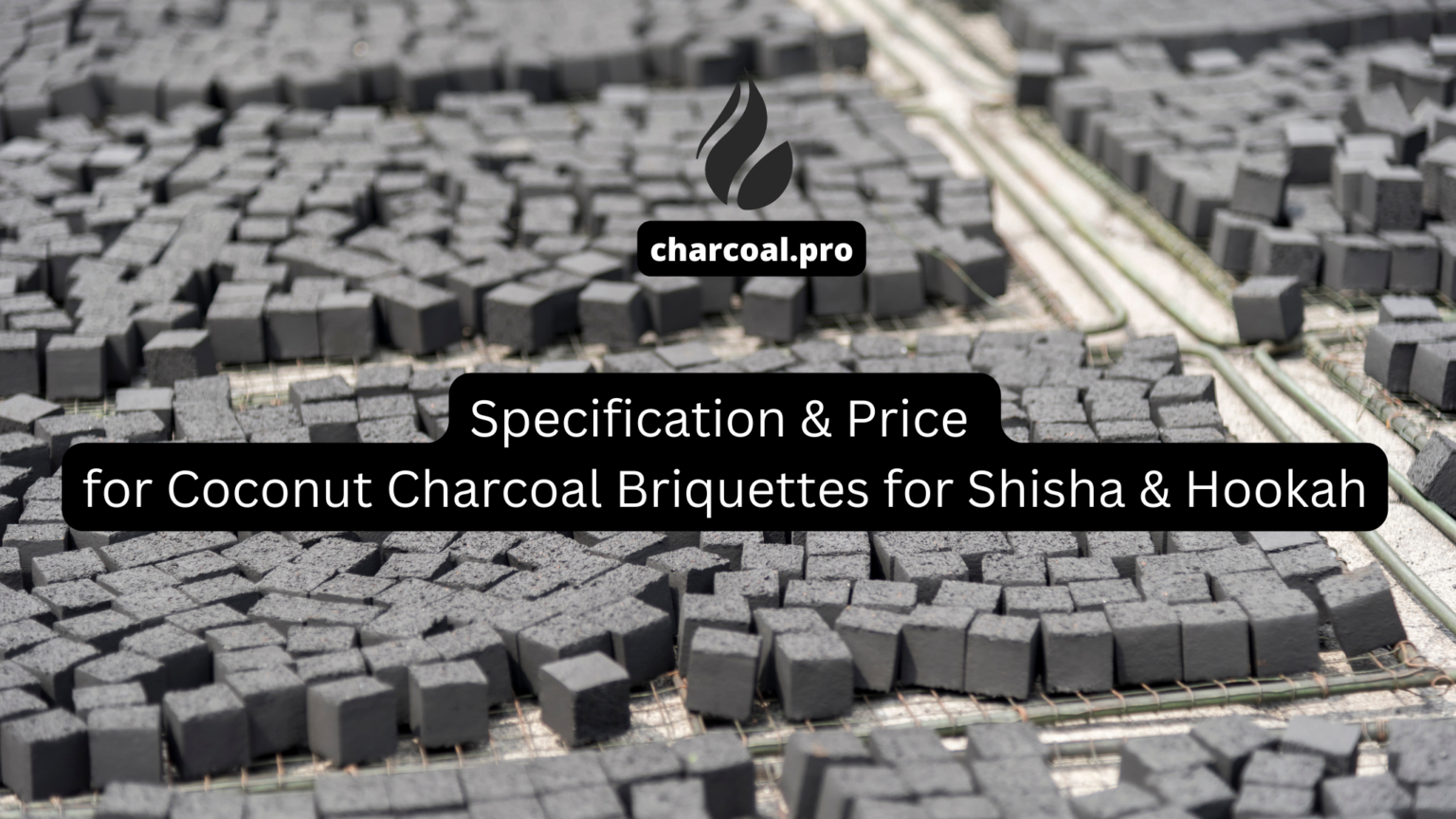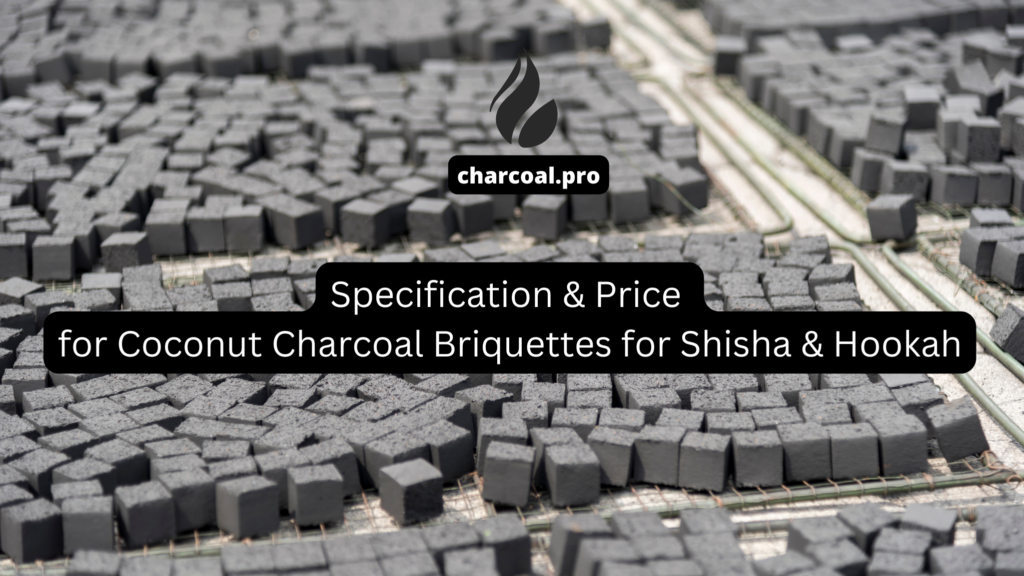 Our charcoal factory, PT Coco Total Karbon Indonesia, manufactures 3 types of coconut charcoal for shisha/hookah.
Below is the table with specifications:
Coconut Shell Charcoal Briquette Specification for Shisha / Hookah
---
| | | | |
| --- | --- | --- | --- |
| | Platinum | Super Premium | Premium |
| Ash | 1.6 – 1.9% | 2.0 – 2.2% | 2.3 – 2.5 % |
| Burning Time | 2h 30 min | 2h+ | 1h 30 min+ |
| Ignition time | 10 min | 10 min | 10 min |
| Drop Test | 1/10 | 2/10 | 4/10 |
| Odor | free | free | free |
| Ash color | natural white | natural white | natural grey |
| Fix Carbon | 80% min | 80% min | 75% min |
| Moisture | 5% max | 6% max | 8% max |
| Volatile Matter | 14.5% max | 16% max | 18% max |
| Calorific Value | 8500 Kcal | 7800 Kcal | 7500 Kcal |
| Origin | Sulawesi | Sulawesi | Java |
Coconut charcoal briquettes for shisha specifications
More Information on charcoal specifications standards and an understanding of what is Drop Test, Burning Time you can find in this article.
All of our charcoal is tested for quality and consistency by an independent surveyor (Beckjorindo Laboratory and Carsurin Laboratory). Charcoal briquettes lab test results you can see at the end of this page.
Quality is controlled by the in-house Charcoal Quality Control Team. Each batch of coconut charcoal shell briquettes is tested at various stages of production. Starting from grinding, mixing, extrusion, cutting, oven, and packaging.
Hookah Charcoal Size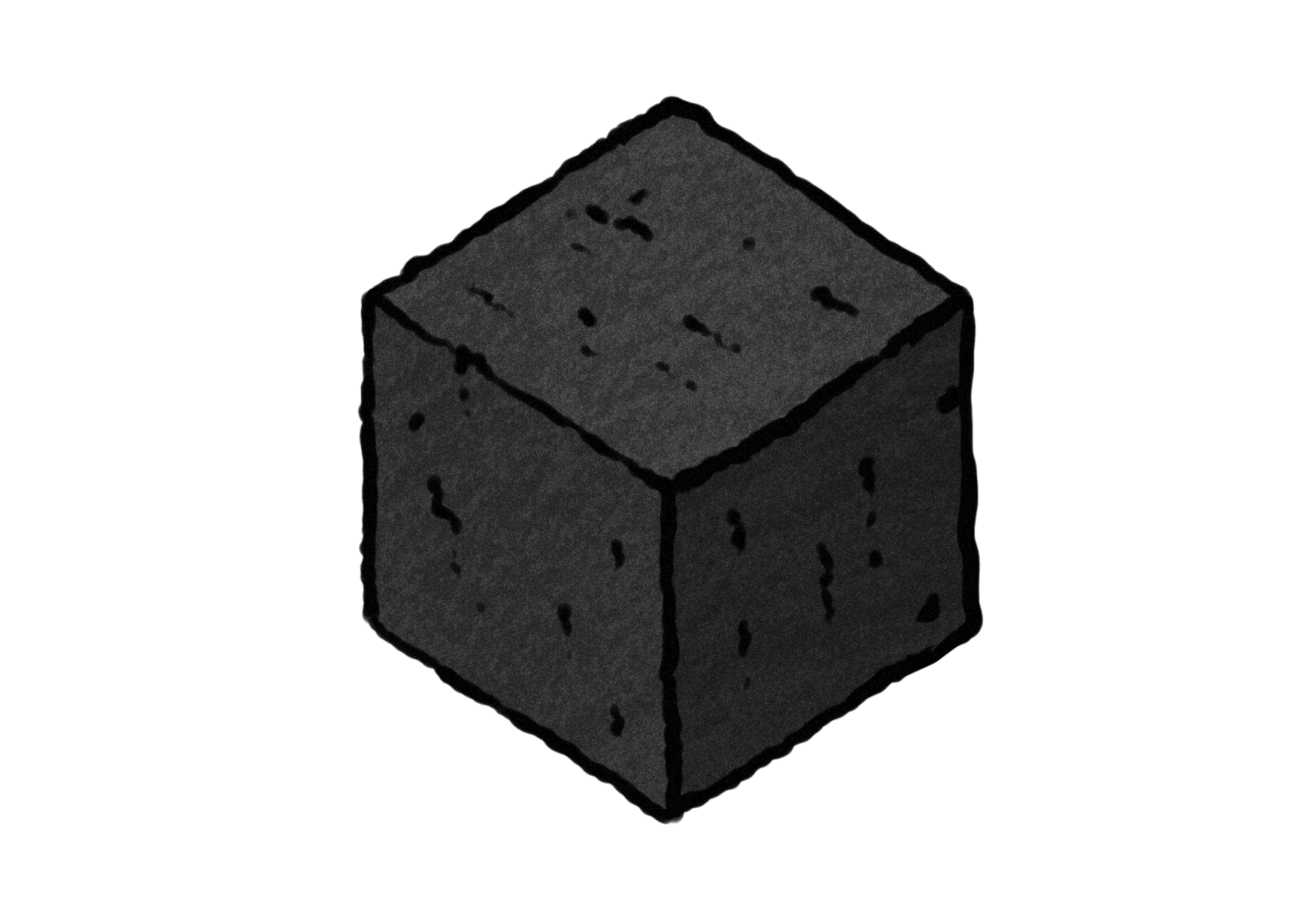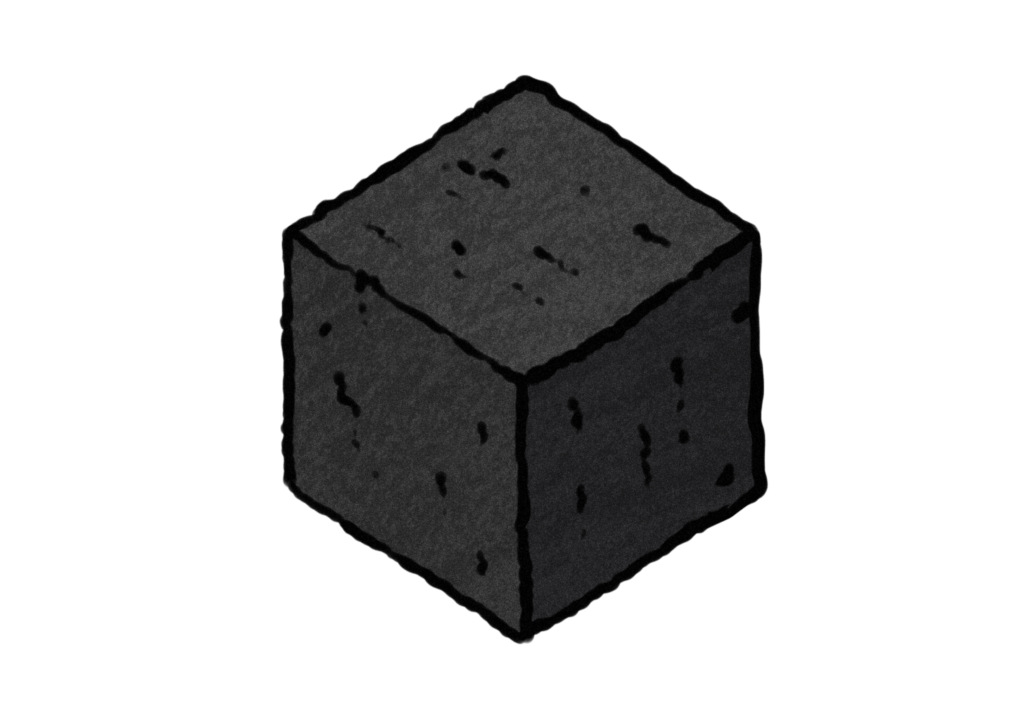 Hookah Coconut Charcoal Cube Sizes
more information on coconut charcoal cubes specification, and photos you can find on this page
---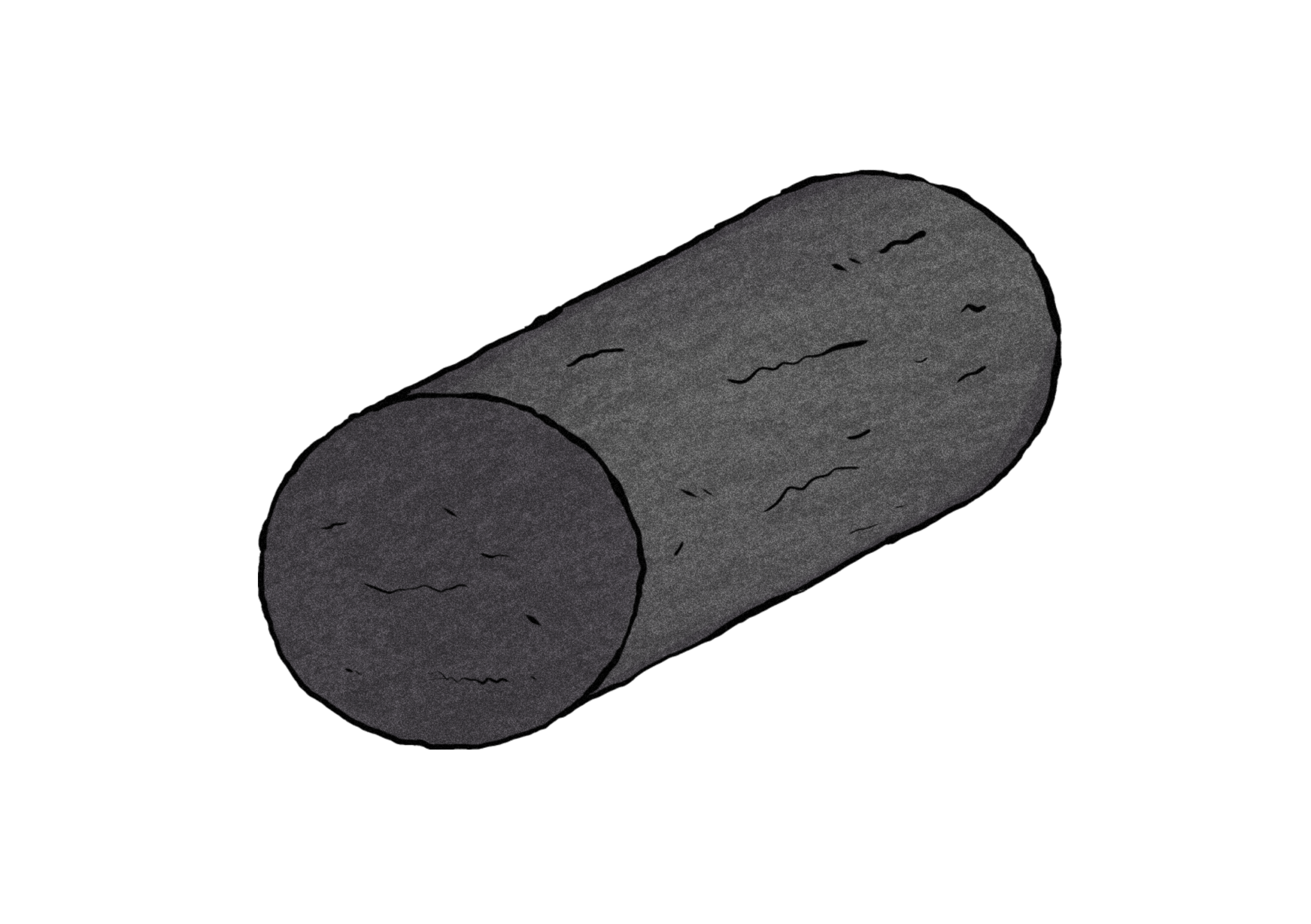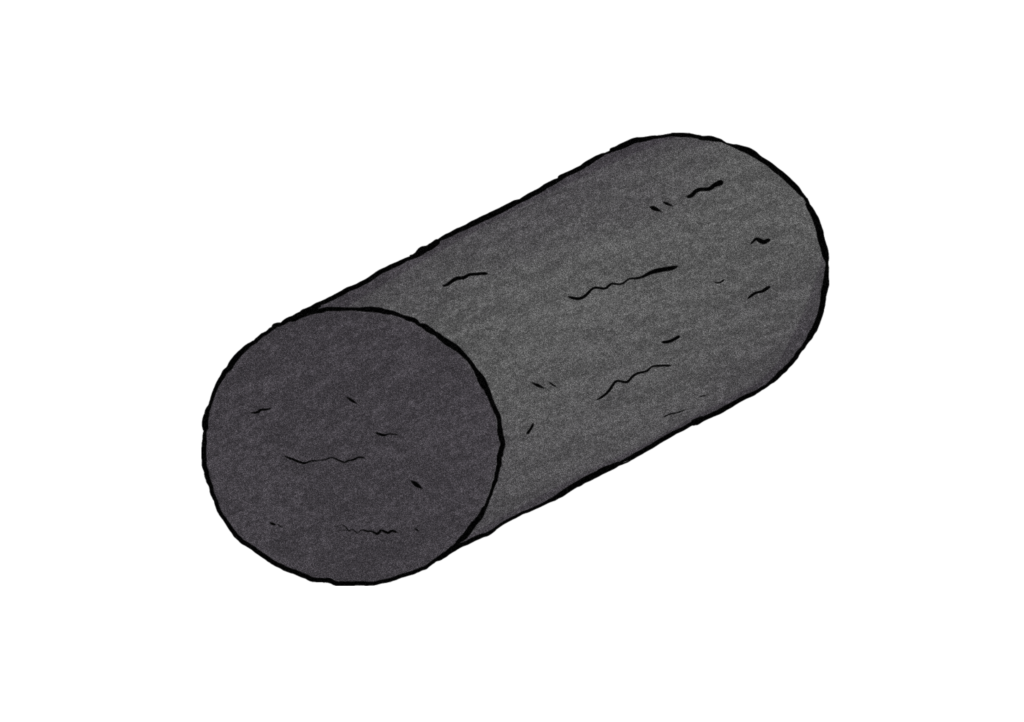 Hookah Coconut Charcoal Finger Size
18×50 mm (72 pcs per 1 kg)
18×35 mm (102 pcs per 1 kg)
20×50 mm (64 pcs per 1 kg)
20×35 mm (94 pcs per 1 kg)
22×50 mm
22×48 mm
custom size available
---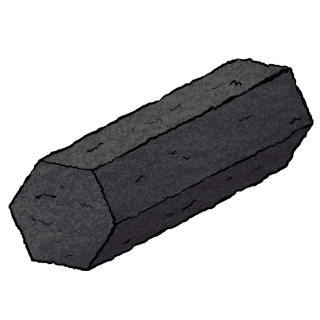 Hookah Coconut Charcoal Hexagonal Size:
18×50 mm (72 pcs per 1 kg)
18×35 mm (102 pcs per 1 kg)
20×50 mm (64 pcs per 1 kg)
20×35 mm (94 pcs per 1 kg)
22×50 mm
22×48 mm
custom size available
---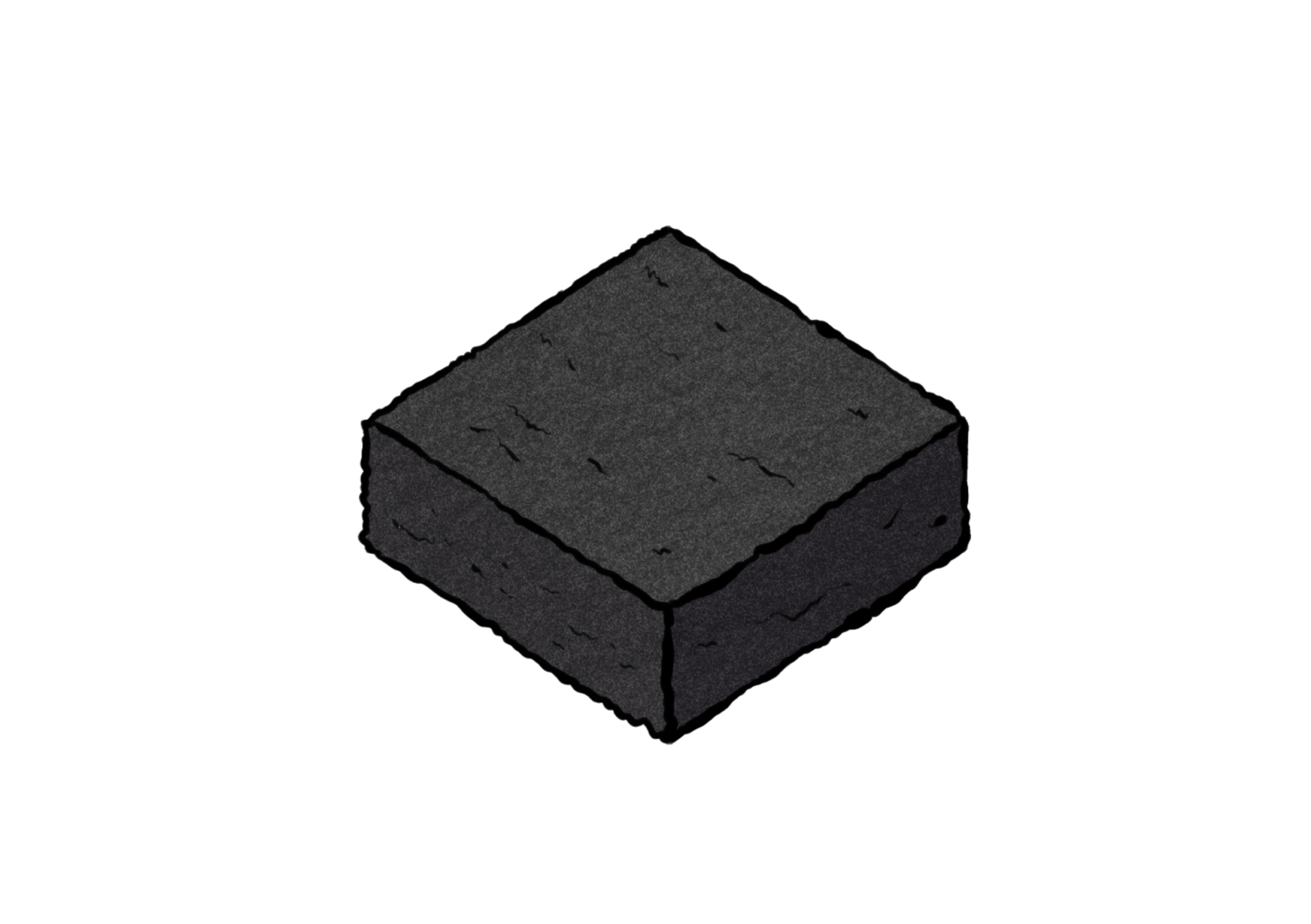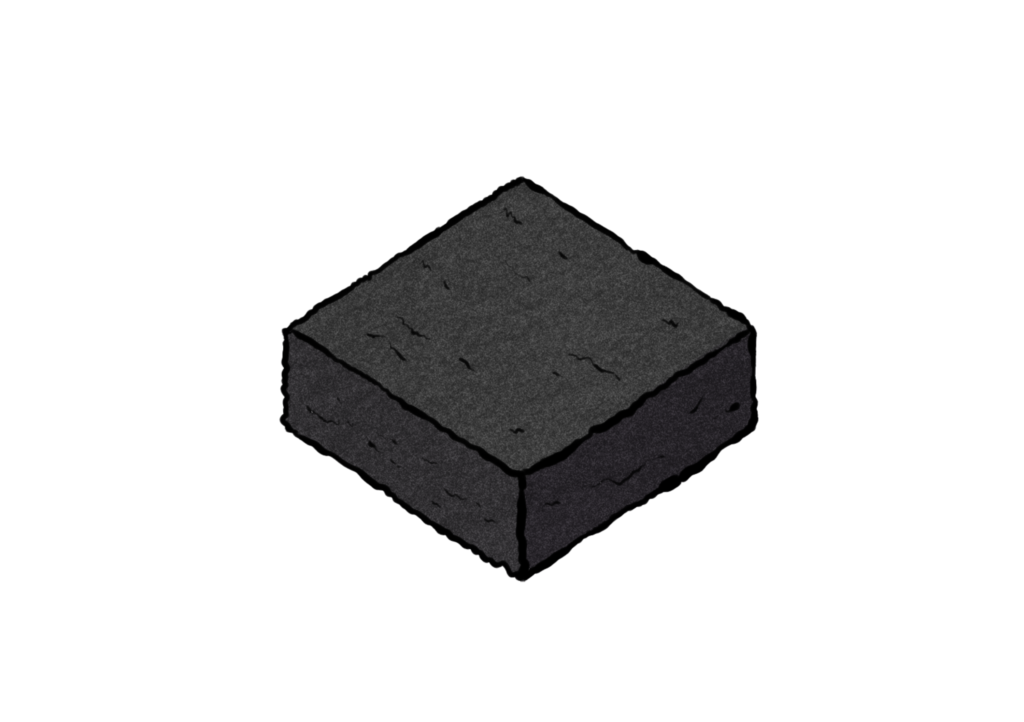 Hookah Coconut Charcoal Flat/Brix Size
25x25x17 mm (108 pcs per 1 kg)
22x22x15
20x20x15
custom size
---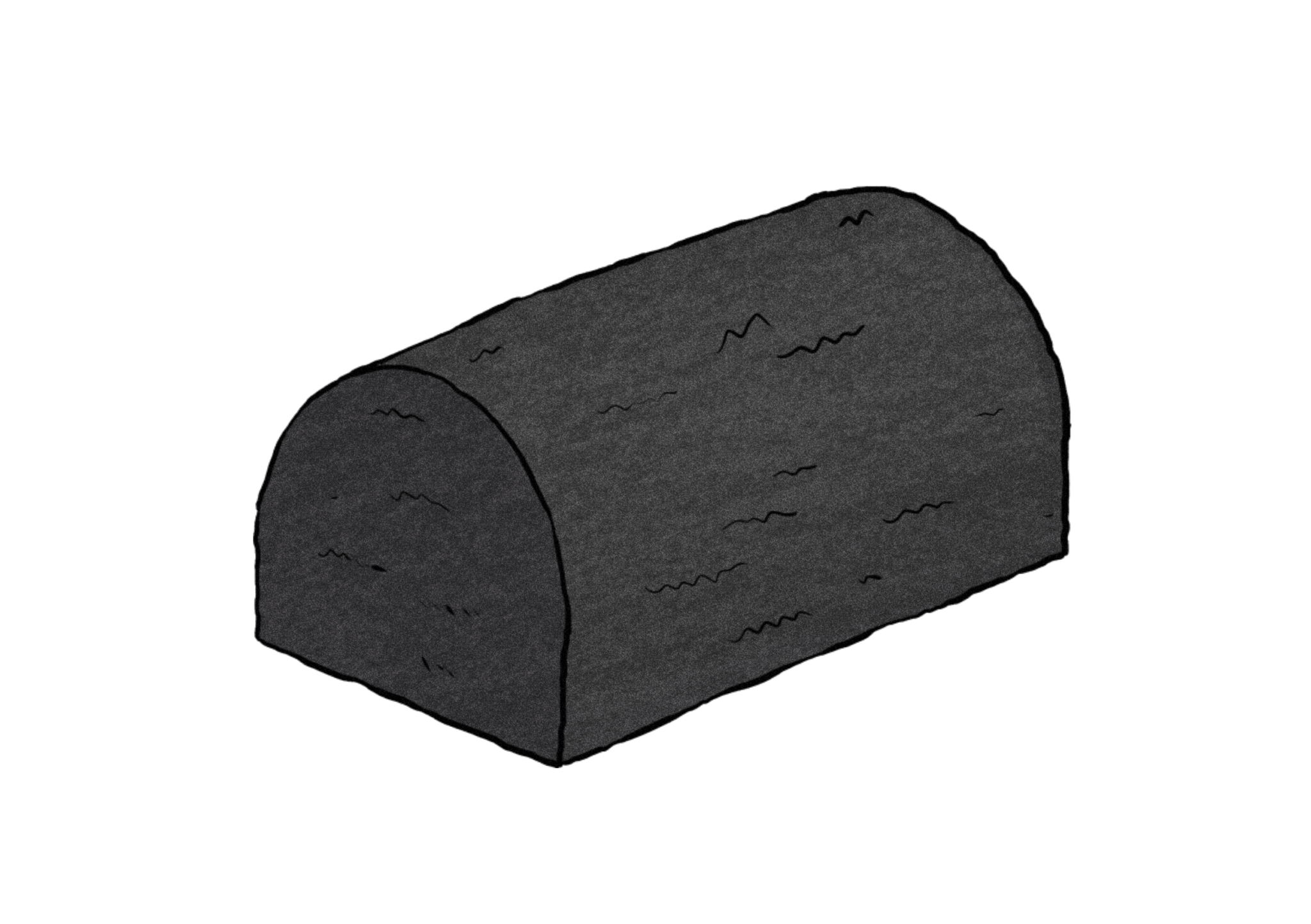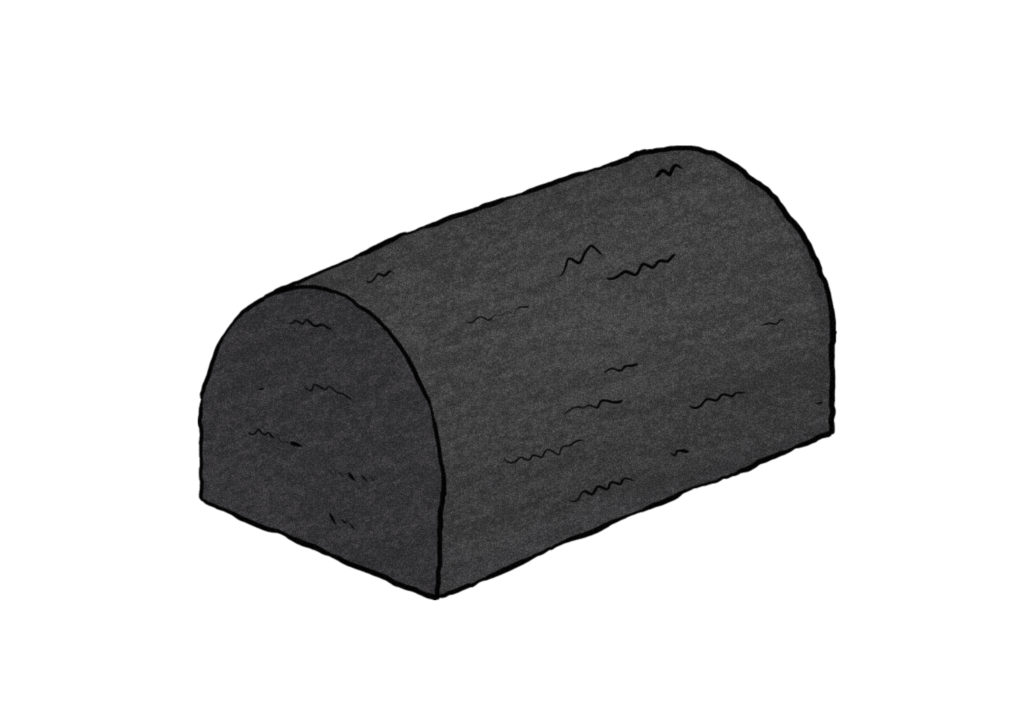 Hookah Coconut Charcoal Dome Size
18×50 mm
18×35 mm
20×50 mm
20×35 mm
22×50 mm
22×48 mm
custom size available
Other sizes of coconut charcoal briquettes are available based on request
Coconut Charcoal Price
The price for coconut charcoal depends on the specification and packaging.
In general, there are 2 types of packaging: bulk and inner box packing. The difference between those two types is 120 USD per ton. Again, this price may vary as it heavily depends on packaging specification and can reach up to 250 USD per ton.
The price for 100% natural coconut charcoal briquettes for shisha in November 2022 starts from 1000 USD per ton on EXW basics with the minimum order of 17.5 tons or 20″ ft container.
As for FOB prices with bulk packaging price starts from 1250 USD and for the full packaging starts from 1350 USD per ton.

FOB is based on port of Semarang or Surabaya, Indonesia
Please note, this is the average price and the final price will depend on the exact specification, volume, packaging
For more information on price please Whatsapp/Telegram us at https://wa.me/6285328727291 or email us at export@charcoal.pro
What is the minimum order for coconut charcoal briquettes for hookah and shisha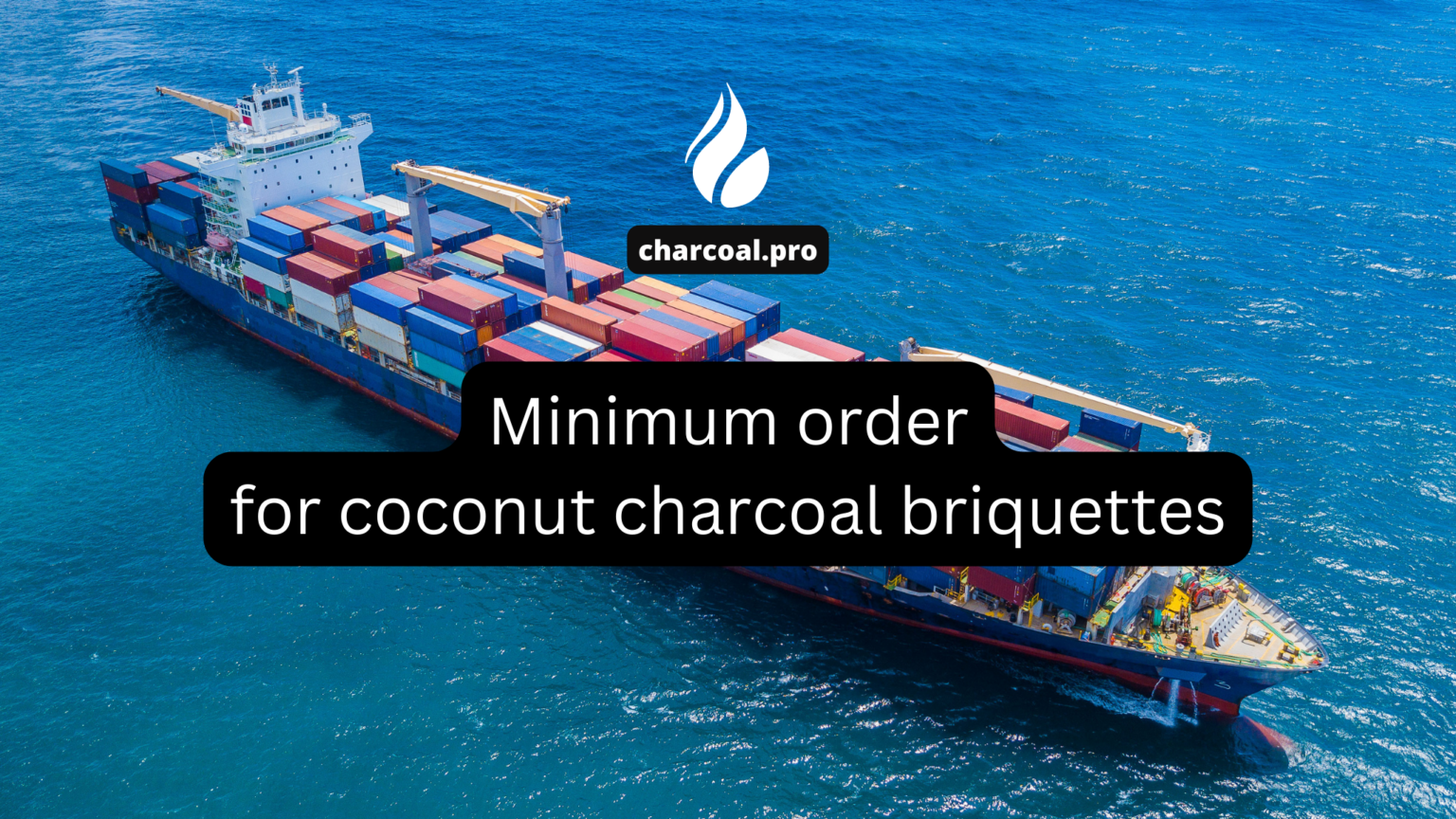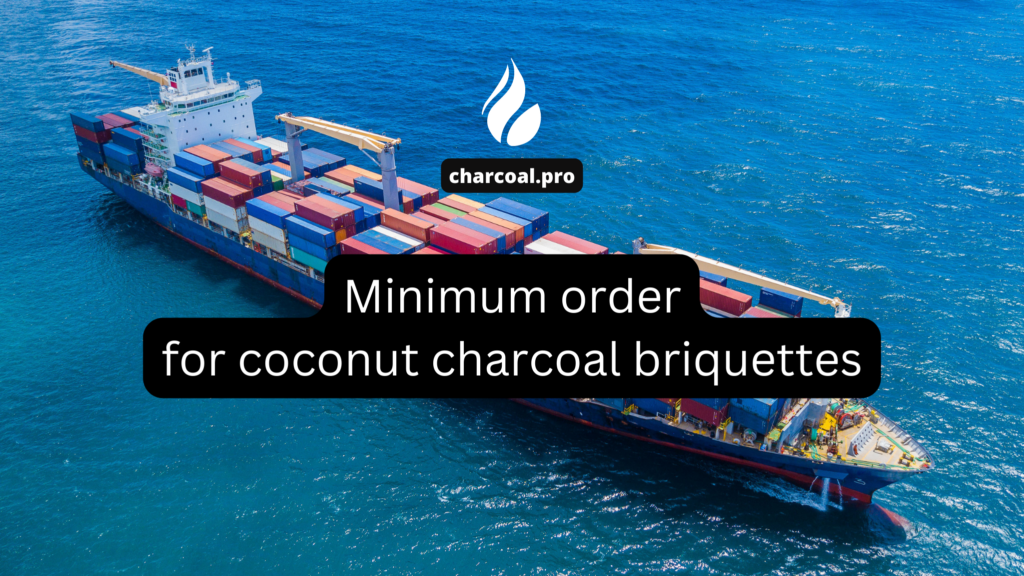 The minimum order quantity is a 20″ feet container. Depending on the shape of your coconut charcoal briquettes the weight can be different.
Cube shape sizes from 20 to 27 mm can fit up from 18000 kg to 19500 kg per container.
Finger or tube or hexagonal charcoal type requires more space. We can fit up to 15500 kg per 20″ feet container.
The volume depends also on the type of packaging. If you order all in an inner box/brand box of 1 kg it will consume more space and will fit just 18 tones.
At the same time if you order bulk packaging in 10 or 20 kg master boxes – it will fit much more – up to 19500 kg per 20 " container.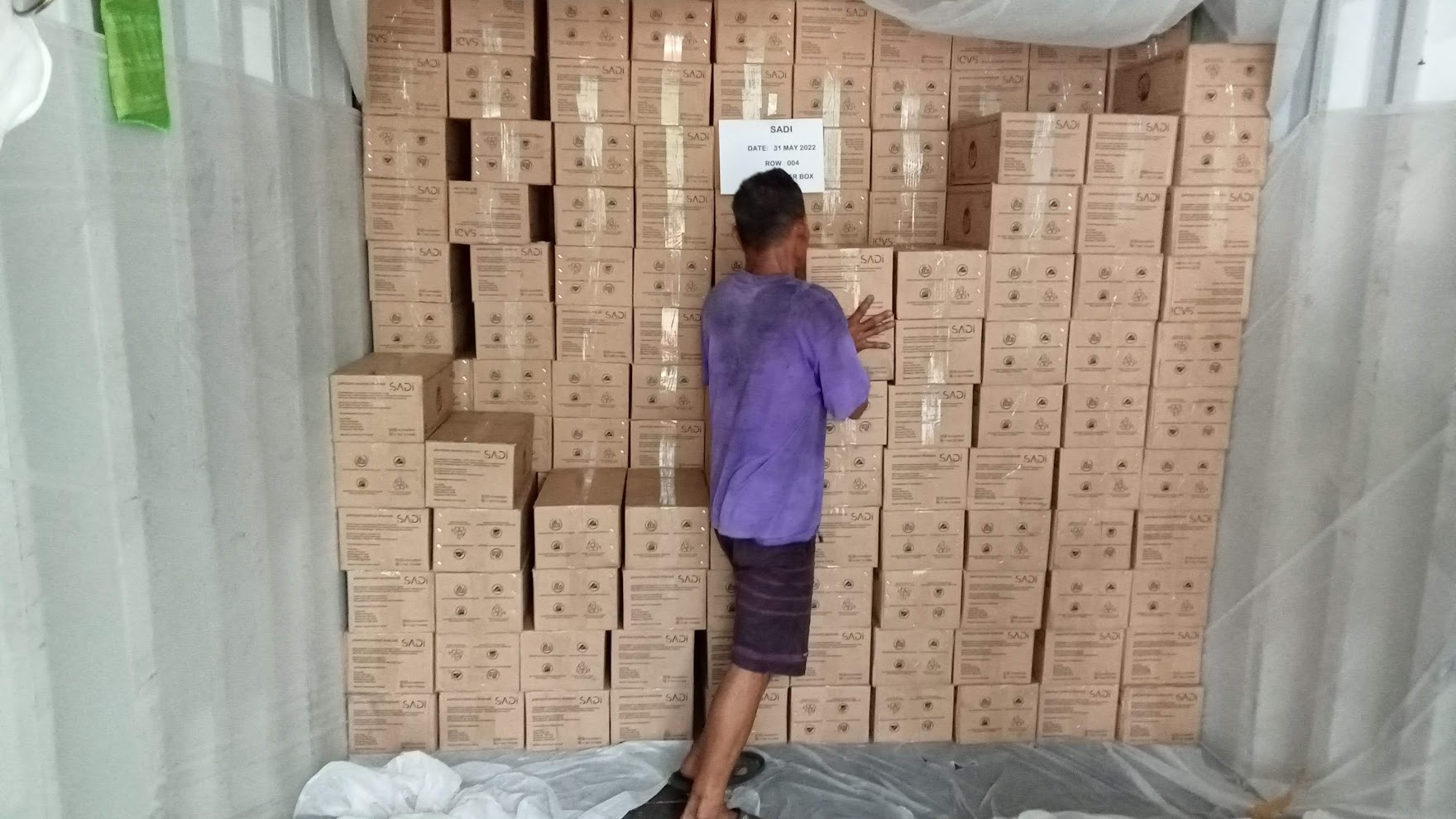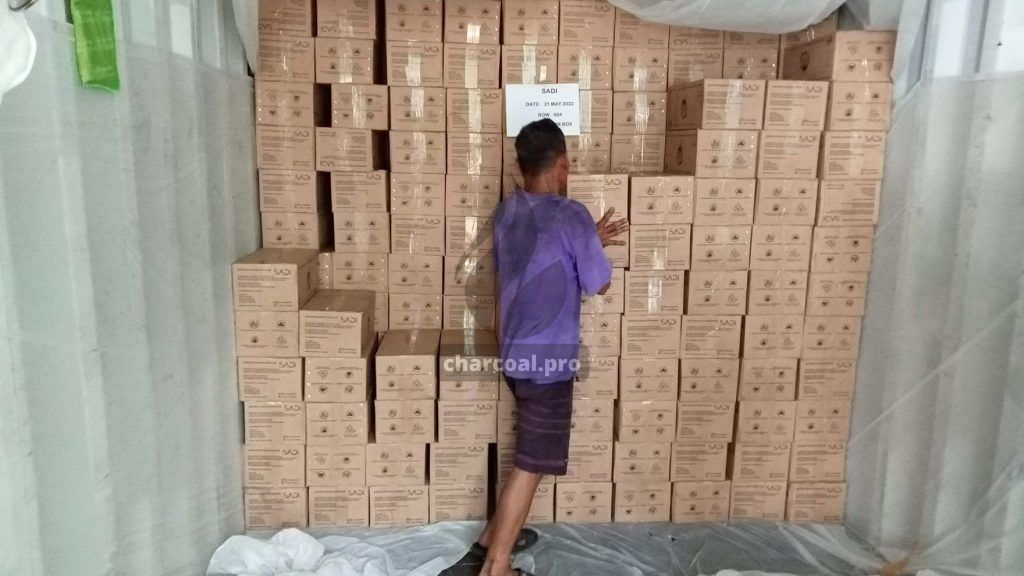 Can I order a less than 20″ feet container, like 5 tones or 10 tones?
In general, we do not serve less than 20″ feet full container load. We are a factory and it is not efficient to produce less than 15 tones in one batch.
Besides it is not allowed to ship LCL or partially loaded containers or mix containers with coconut charcoal briquettes. Charcoal briquettes are assumed by shipping lines as dangerous goods and shells be always kept separately from other goods.
That is why it is impossible to make sea delivery of less than one full container of charcoal
How to order coconut charcoal briquettes for hookah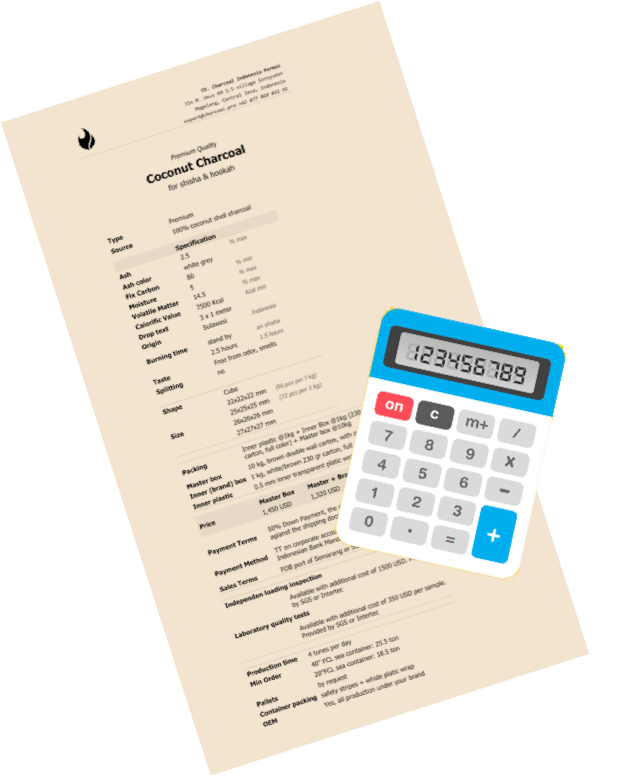 To place an order for coconut charcoal briquettes is very simple.
First of all, you have to choose the shape, size, and specification for coconut charcoal.
We are manufacturing shapes of cubes, flats, pipes, fingers, rounds, pillows, and hexagonal. Size may vary from 18 to 50 mm. It is better to choose charcoal shapes according to the customer's request.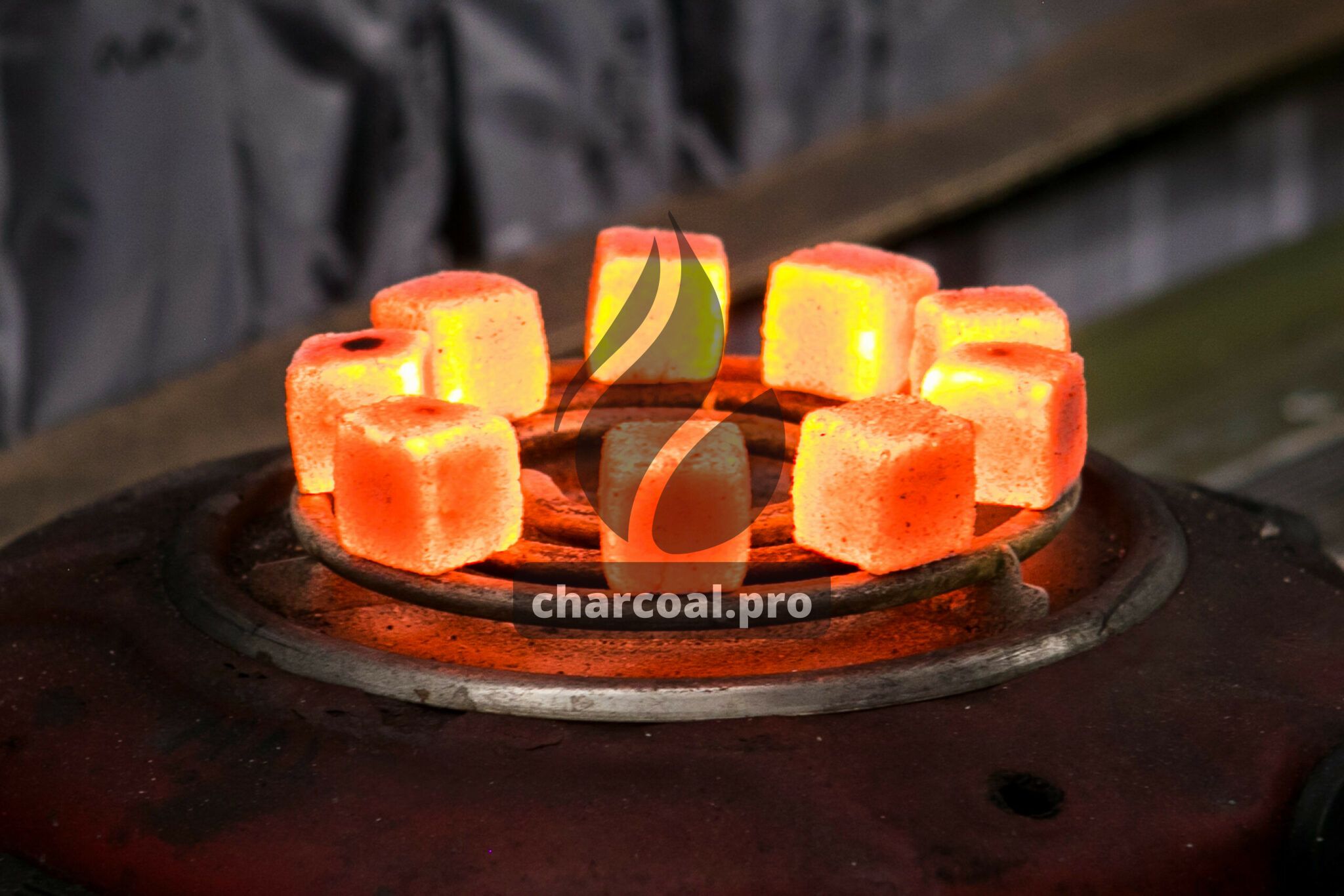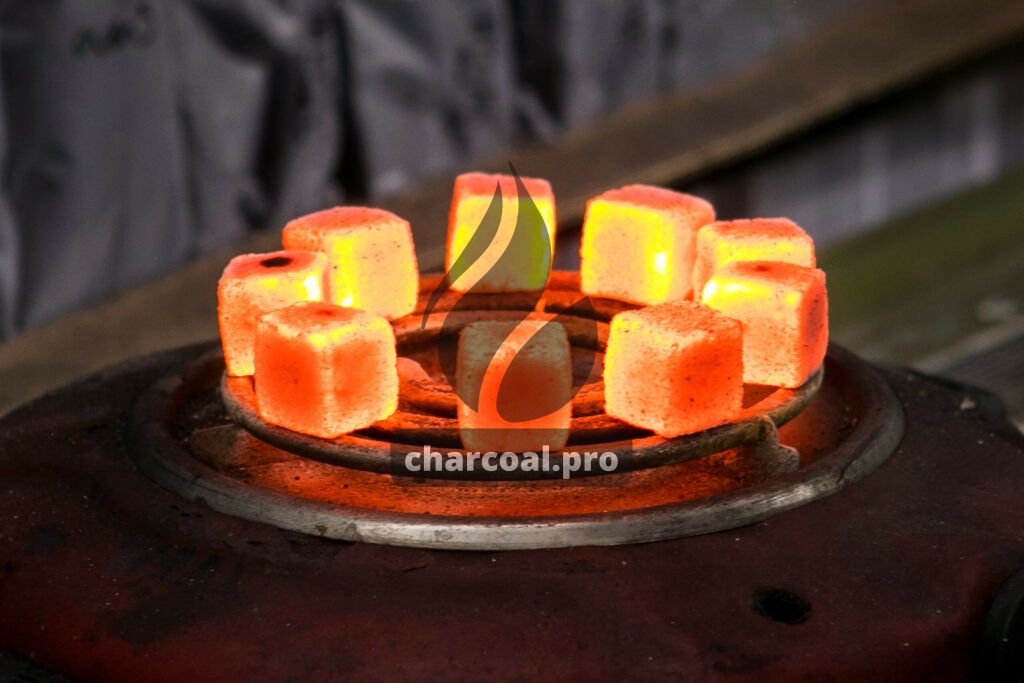 The second step is to choose your specification.
The main parameter to choose is ash content – how much ash is left after charcoal briquettes are burned down. Less ash is better.
We are manufacturing briquettes with ash content of 1.8 – 2.2%; 2.2 – 2.5%; 2.5 – 3.0% and 3.0 and up. The most common ash content is 2.2 to 2.5%.
There are a lot of variants to choose from. The basic is an inner box (brand box) of 1 to 5 kg packed inside the master box (10 or 20 kg).
The inner box can be made with laminating (glossy or doff), with embossing or gold/silver plating. Mostly inner box is made in full color.
The master box can be done in full color or black and white only. It is recommended to use a double wall. It is slightly more expensive than a single wall but makes a box much stronger.
Forth step is to confirm your payment details and manufacturing schedule.
Keep in mind that production can take up to 2 weeks. Plus we need time of 3 days to pack and staff the container.
We provide invoices with specification details. By request, we can sign an additional export contract for you to comply with your country's requirements.
Production / Lead time for manufacturing coconut shell charcoal briquettes for shisha
Placing an order and finalizing the specification takes about 1 day. After an invoice is signed you may transfer the down payment. Keep in mind that all money transfer is done on our corporate account in an Indonesian bank. We do not use private bank accounts or non-banking transfers for bulk charcoal orders.
⏱ Production Time charcoal:
10 days for 20″ feet
14 days for 40″ feet
Inner box/master box printing: 2-3 weeks
Packing: 3-6 days
In total is 25-30 days for the first order, if box design is ready. Second and other orders will be much faster about 2-3 weeks
So to start your coconut charcoal briquettes order please contact us via WhatsApp: +62 853 28 7272 91 or email: export@charcoal.pro. After that, we will clarify and choose together the shape and size of briquettes, ash content and ash color, and packaging details. Finally, we will issue
Coconut shell charcoal briquettes laboratory tests & certificates
Every batch of our production is not only tested by our in-house quality control team but also tested by an independent laboratory. This helps us to keep the best quality according to our specifications.
Below are several lab certificates confirming the quality of our charcoal.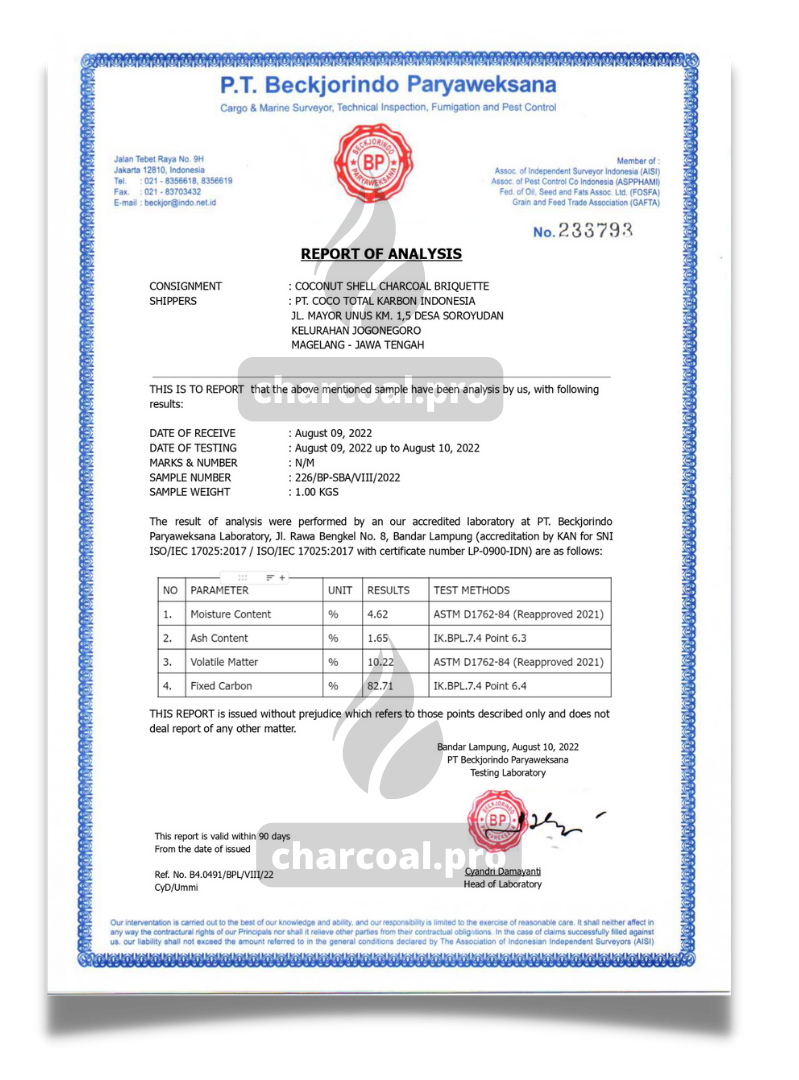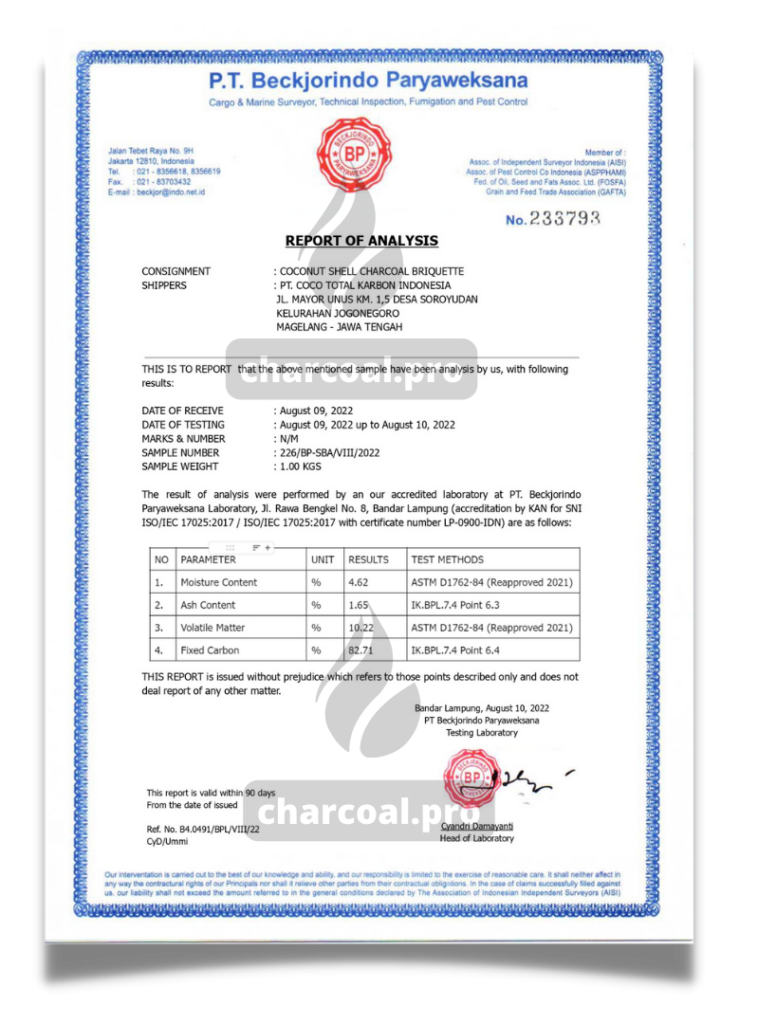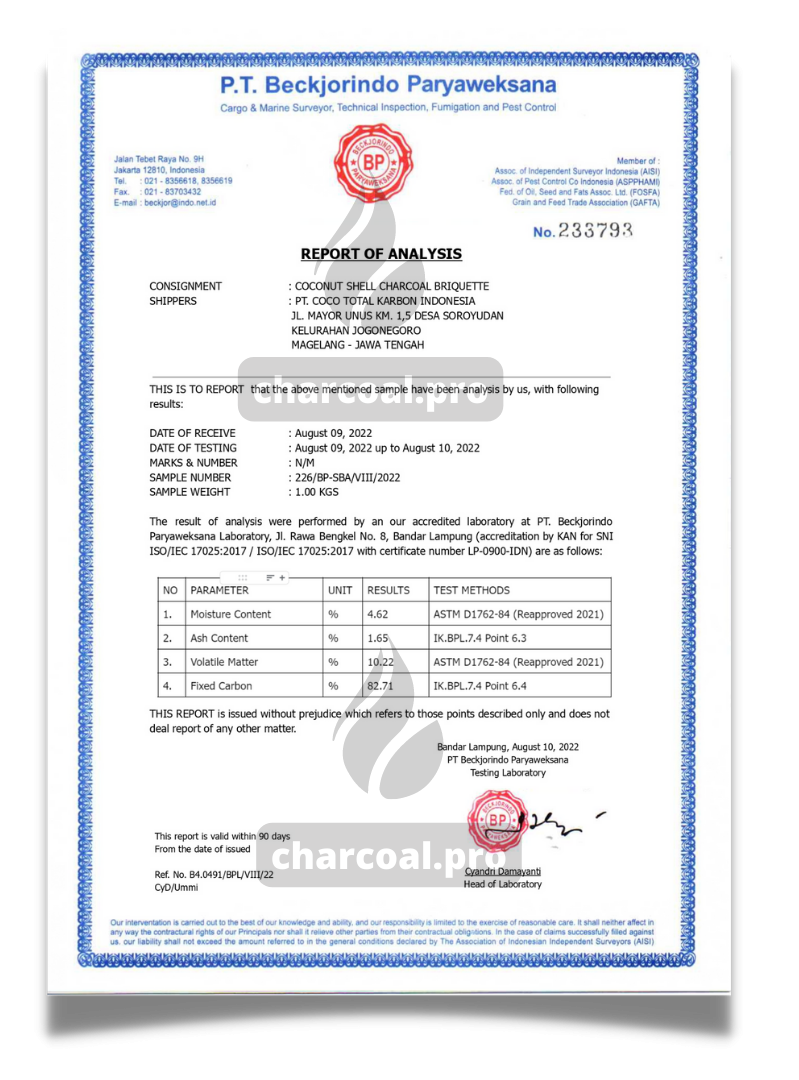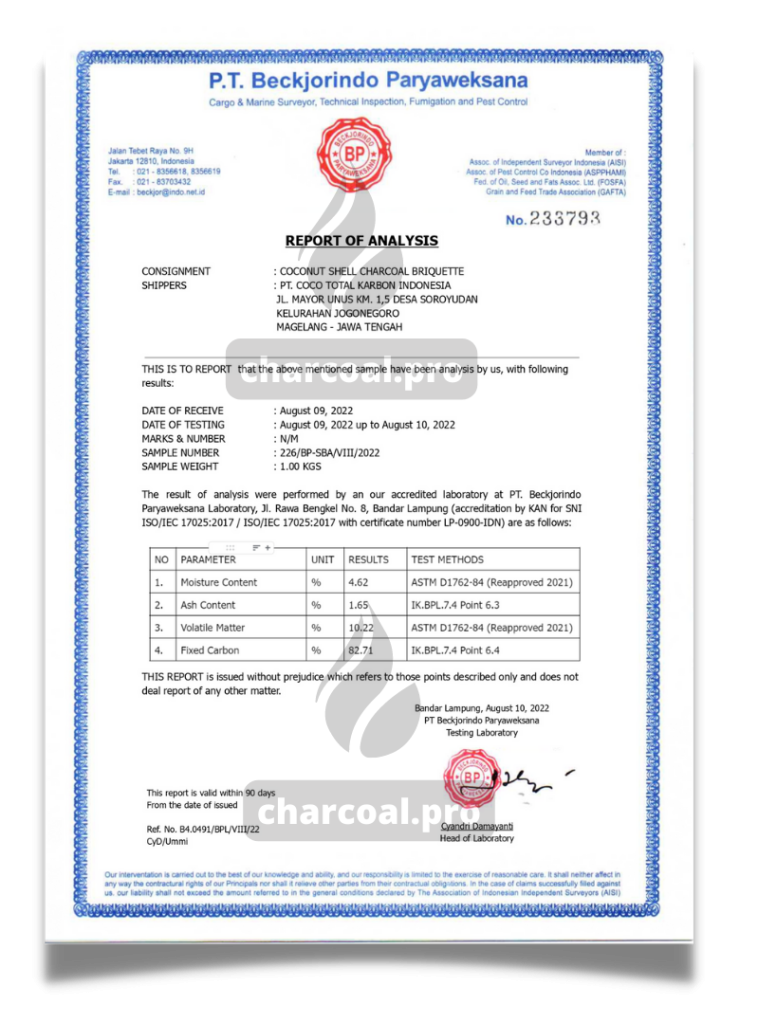 If you need more information or newly updated certificates of quality please contact us.
Port of Loading
Charcoal is stuffed at our factory in Magelang and then taken by truck to the port of Semarang or Surabaya. More information on Charcoal Shipping you can find on this page.
The shipping price is updated twice a month. Freight cost to most of the destinations is on this page.
Production Capacity
Hookah charcoal production capacity is 10 tones of ready product every day.
How to pay and transfer payment for coconut charcoal briquettes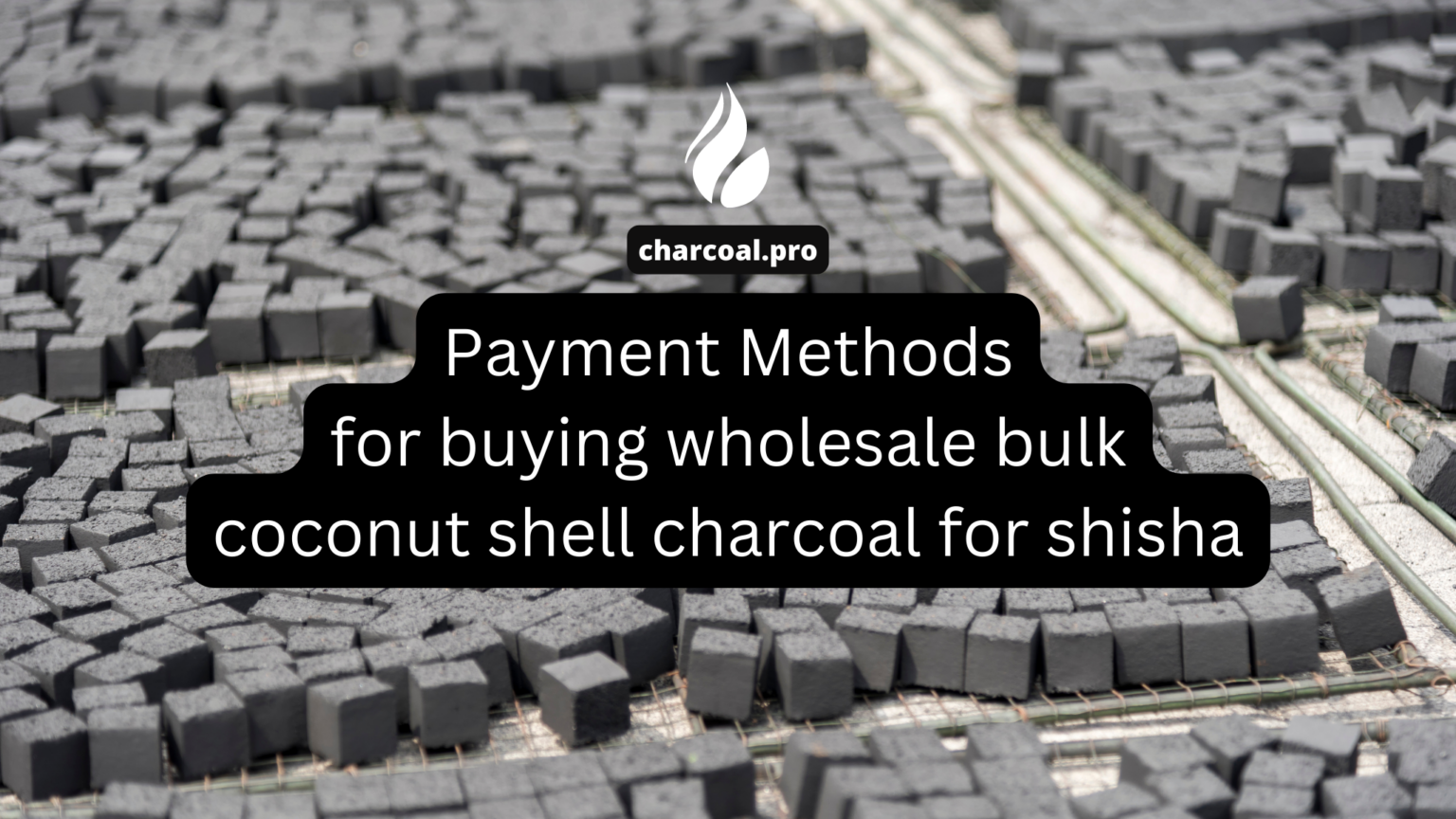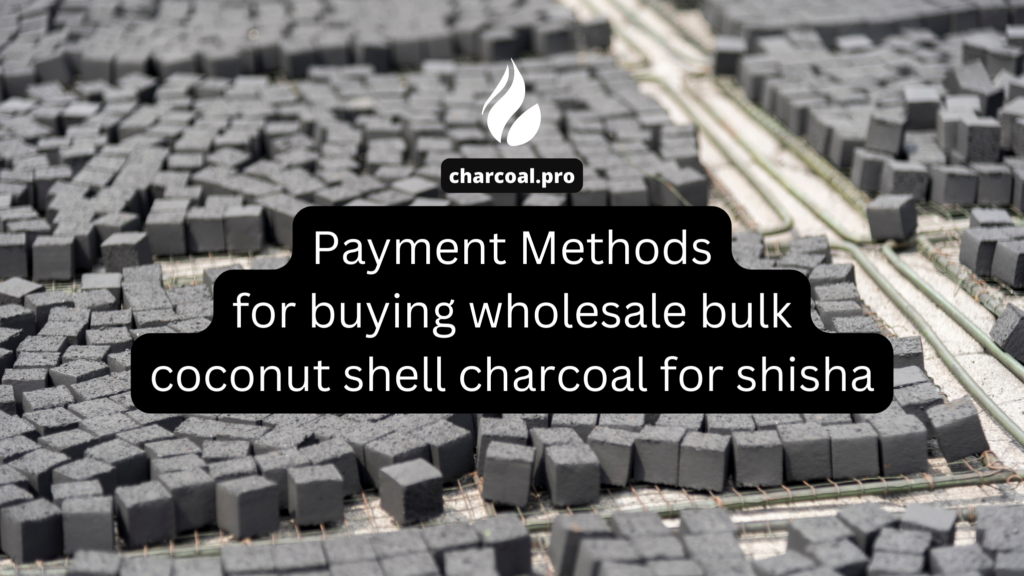 The standard payment method is bank transfer or Telegraph transfer. You are sending money from your bank account to our corporate bank account in Indonesia.
Generally, to make an international transfer you need only a signed invoice. But for some countries, such as Russia, you also have to open a "deal passport" based on a framework contract between your company and our factory.
We provide all documents, including invoices, contracts, and framework contracts, if needed. Please let us know, so we can fill it in based on your data.
Money transfer takes from 1 to 5 days to hit our account. An average is 2 working days. After you perform a transaction, please send us a copy of the payment slip.
Our corporate bank account number is:

Bank : Bank Central Asia Tbk (BCA)
SWIFT : CENAIDJA
Address : Jl. Ahmad Yani No.1, Panjang, Magelang Tengah
Magelang, Central Java 56117 Indonesia
Branch : KCU Magelang
Account : 122 5050 939
Name : PT. Coco Total Karbon Indonesia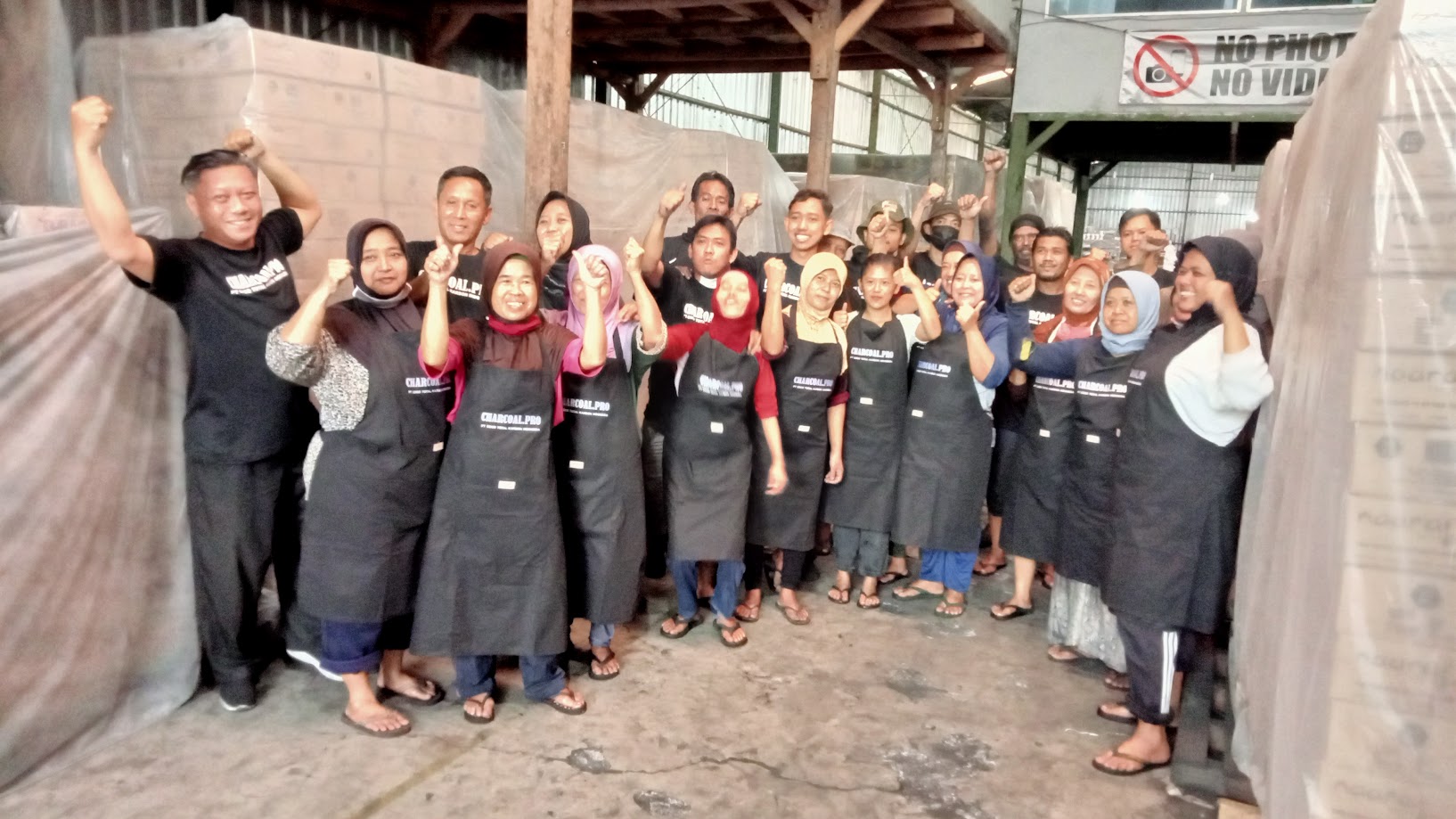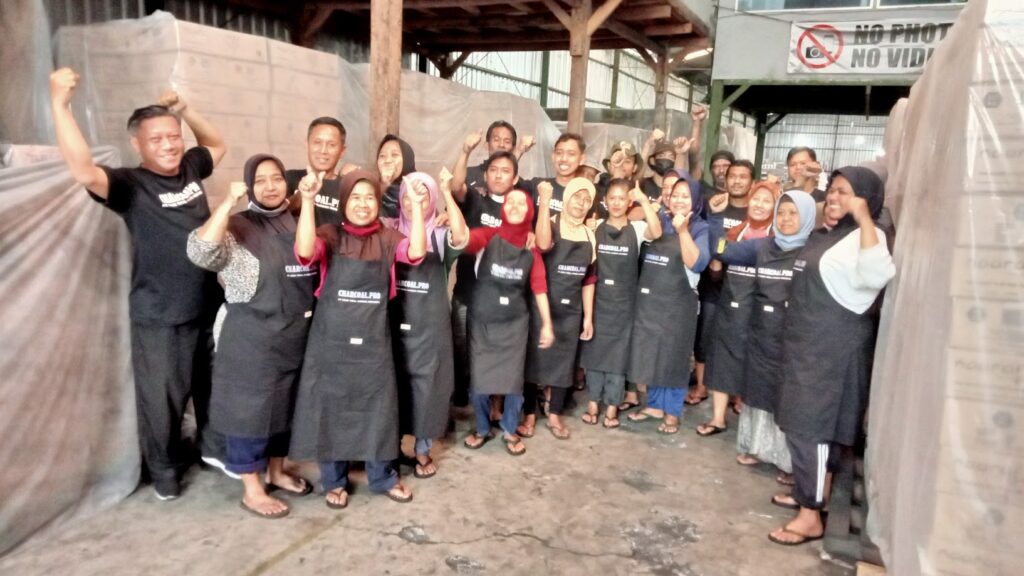 In the unlikely case of a problem with transferring money – something like you transfer, but we do not receive it – you can always request SWIFT confirmation from your bank.
Based on the SWIFT slip or confirmation we can track the money status and know where did it stick. But it is very seldom the situation. Usually, we receive money for a couple of days.
To make a money transfer we give you our corporate account number and bank SWIFT code. Note, that we use only corporate account numbers in Indonesian banks. We never ask to send money to private accounts or via Western Union.
We use the following Indonesian banks: BCA ( Bank Central Asia Tbk), swift code is CENAIDJA or Bank Mandiri Tbk with swift code BMRIIDJA. Those are the two biggest private and government-owned banks in Indonesia.
Those banks have a direct connection with most of the first-grade international banks. It is very easy to transfer and tracks the money.
In most cases, you have to do a transfer two times. The first time is to make a down payment. Usually, the down payment is 50% of the invoice value of coconut charcoal briquettes.
The second time or it is also called balance payment – you pay the difference between the number of boxes of charcoal minus your downpayment. The actual (final) invoice may be slightly different from the initial one (called proforma invoice) due to the fluctuation of the number of the box per container.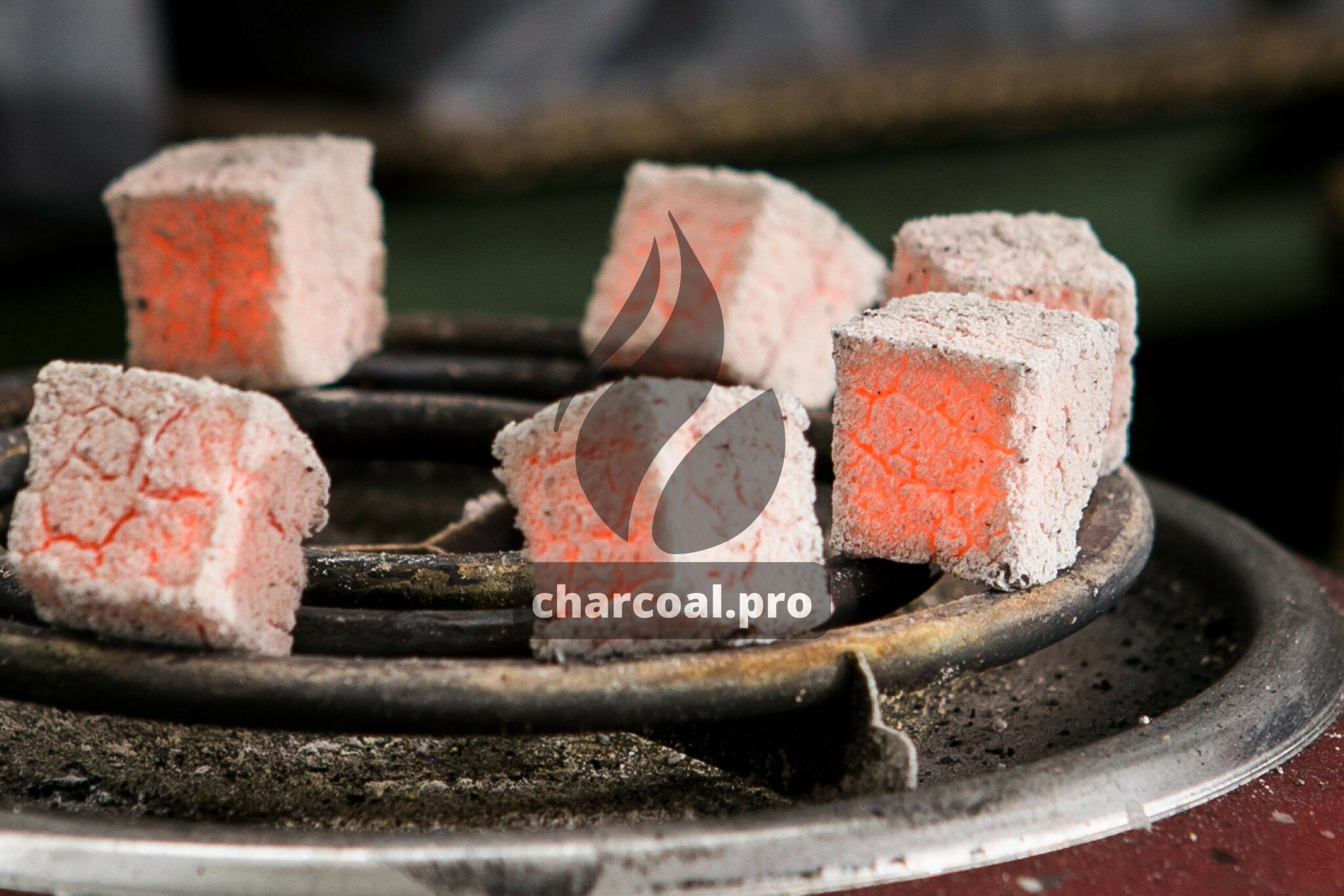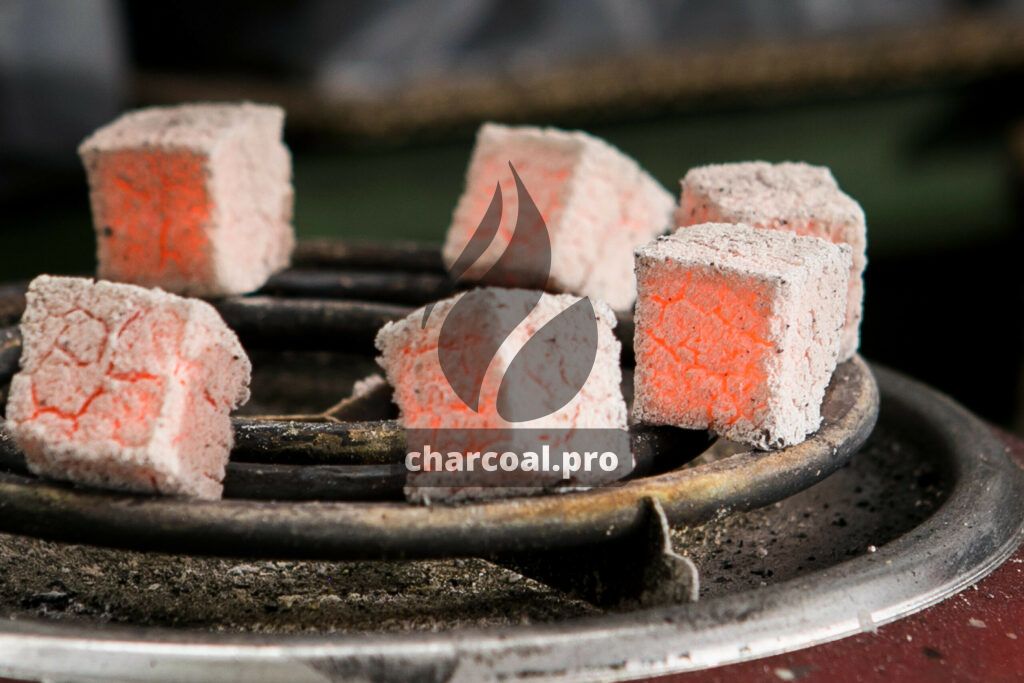 Basically, 20 feet container can feet up to 18200 kg of charcoal, ie. 18200 inner boxes. But sometimes the box dimensions may be different or you order some in the master box (bulk) some in the inner box. So the final dimension may vary. It can be +/- 50 boxes.
That is why the balance or final invoice can differ for this number of boxes. The number of boxes is counted by an independent surveyor or shipping line staff and our manager at the factory.
The final payment is transferred against the shipping documents. It means that you have to transfer money after the original Bill of Lading is issued by the shipping line
The Difference between Super Premium and Platinum types
The main difference is in ash content and test drop (how strong is the briquette). Ash content for Super Premium is from 1.9% to 2.2% while for Platinum is 1.6 to 1.9%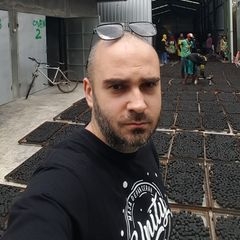 Latest posts by Greg Ryabtsev - Charcoal Expert
(see all)