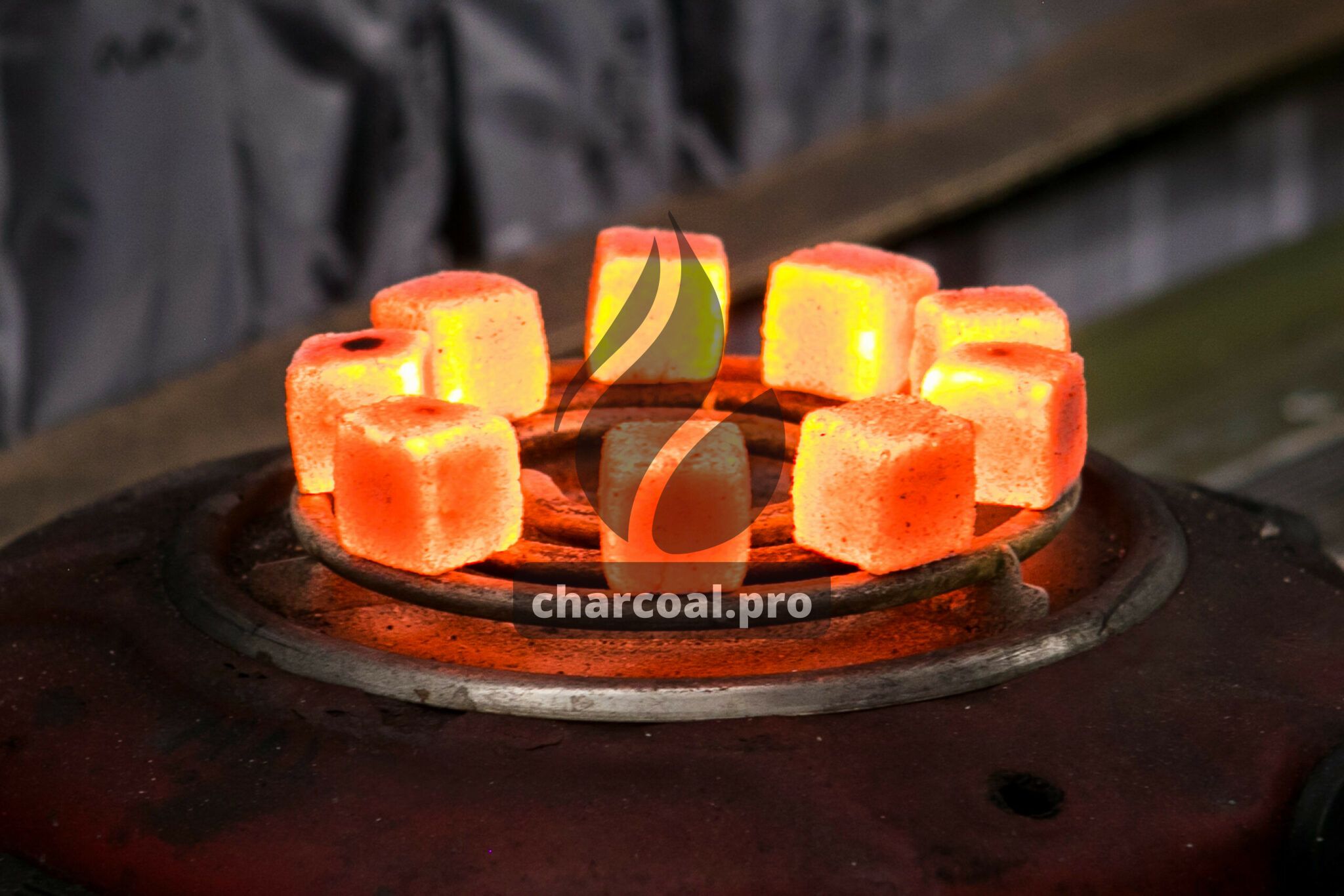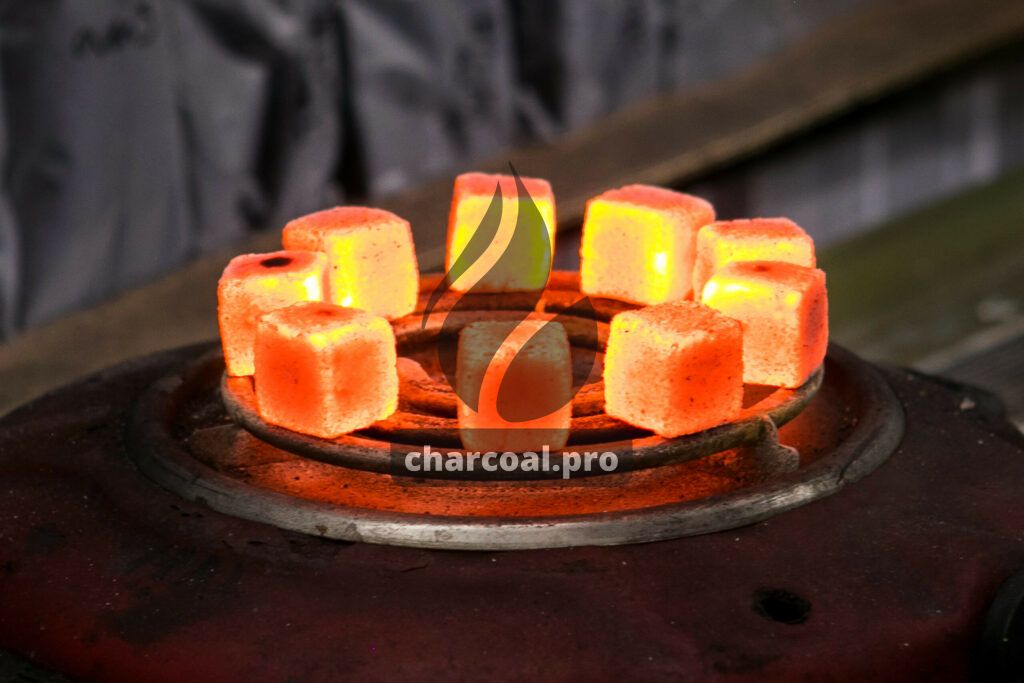 Coconut Charcoal Briquettes Delivery Time
We are shipping coconut charcoal briquettes from the port of Semarang (Tanjung Emas, ID SRG) or Surabaya (Tanjung Perak, ID SUB), Indonesia. Tracking containers from the charcoal factory to the port takes 12-18 hours. By car, it takes only 3 hours, but the truck drives slower. Departure time to destination is every Friday, Saturday, and Thursday, CY Closing is Monday, Wednesday, and Friday accordingly.
Estimated transit time of container from Semarang (IDSRG) to the port of:
Port Klang (MYPKG) 3-5 days
Jeddah (SAJED) 22-32 days
Port Said (EGPSD/E) 19-23 days
Barcelona (ESBCN) 25-30 days
Rotterdam (NLRTM) 25-30 days
Hamburg (Deham) 24-29 days
Antwerpen (BEANER) 25-30 days
Gdynia (PLGDY) 40-45 days
St. Petersburg (RULED) 40-45 days
Novorossiysk (RUNVS) 30-45 days
Los Angeles (USLAX) 30-36 days
New York (USNYC) 34-41 days
Melbourne (AUMEB) 18-35 days
Keep in mind, that transit time and departure date is depending on the shipping line and can be different from shipment to shipment.
We sell our coconut charcoal on a FOB basis, but we are happy to help you to recommend a good shipping line. Transshipment of containers is usually done via Singapore or Port Klang, Malaysia.
Coconut charcoal production time is 5 days to fill in a 20" feet container.
Payment Terms
All payments should be made via TT (Telegraph transfer) bank transfer to our company account in Indonesia. We use the Bank of Mandiri and BCA. The swift code is BMRIIDJA for Mandiri and CENAIDJA for BCA. We do not accept L/C for a volume of fewer than 10 containers of coconut charcoal. Western Union, Bitcoin, and others, not bankable payments are not accepted. Payment should be done in USD, free from issued bank charges.
Payment terms are a 50% down payment. After receiving this payment we start production of coconut charcoal, printing inner boxes. To load a 1×20" feet container we need 5 working days. After the production process is done we are packing charcoal cubes into inner boxes and then to master boxes. Labeling boxes according to your requirements. Staffing container with coconut charcoal boxes takes 2-3 hours.
After the container with coconut, and charcoal is shipped we prepare shipping documents: Bill of Lading, Certificate of origin, invoice, and packing list. It takes 3-5 days to prepare all the documents. Right after that, we send you a photocopy of B/L and COO. Now is your turn to transfer us the rest 50% of the payment. After we receive payment we send you the original documents via DHL or just a telex release.
Quality Control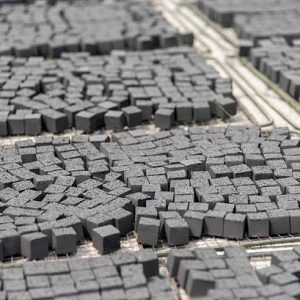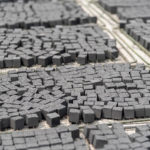 We pay a lot of attention to producing coconut charcoal according to your specifications. Every production batch is tested separately. To test coconut charcoal cubes we use a laboratory if the University of Gajah Mada, Semarang. It is an independent laboratory that tests our products on ash content, moisture, volatile matter, and other important parameters.
We are happy to see your staff in our charcoal factory in Indonesia. You can come at any time to monitor the production process and stuffing of the container. Please come to our factory to check the quality or you hire an independent surveyor who will do it for you.
OEM – Production Under Your Brand
Yes, we do OEM production and produce coconut charcoal under your brand & design. All our charcoal is produced under our customer's brands. Send us your design packing and we will print it for you.
We do not do the design ourselves. Our main focus and specialization are to produce coconut charcoal. We are not designers, we are the manufacturer. Our primary focus is to make good coconut charcoal with specific parameters.
The size of a 1 kg coconut charcoal pack is 4 pcs x 3 pcs x 6 pcs. Each piece is 25 mm long. The total size of the 1 kg package is 100 mm x 75 mm x 150 mm. Design your package accordingly with these sizes.
Pay attention, that our price includes printing the inner box with standard design on 230 gr carton paper in full color. If you need a different paper or laminating, emboss – contact us to recalculate the cost of printing.
How to Order Coconut Charcoal
To order coconut charcoal for hookah & shisha – choose charcoal specification. We produce coconut charcoal in Premium, Standard, and Economy types. The main difference between these types is in Ash content, moisture, volatile matter, and drop test. Besides, we are able to produce coconut charcoal according to your own specifications.
Then contact us via Whatsapp at +62 853 28 7272 91 or export@charcoal.pro. We will confirm production dates, and availability and issue your invoice. You are welcome to visit our charcoal factory to see and test coconut charcoal by yourself.
Production of coconut charcoal takes 5 days to fill in a 20" a feet container. Please confirm the schedule first, as we are serving other clients too.
Can I Visit Your Coconut Charcoal Factory?
Yes, please come and visit our coconut charcoal factory in Magelang, Indonesia. Let us know the date and time of your arrival and we will pick up you at the airport in Semarang. We send you our car to bring you and show you our production process. It takes about 2 hours to drive from the airport to our charcoal factory. We can also help to arrange your accommodation in Magelang
Most of our first-time buyers come and visit our factory for the first time buy. It is important for you to see the production process, our staff, and the packing and stuffing of containers.
Quality Guarantee
We are doing our best to produce coconut charcoal based on your specifications and request. We also know that sometimes things go wrong – we are ready to handle it. If our coconut charcoal specification occurs differently from what we promised – we will change or refund it. If you make money on our charcoal – we will make money too. We care about our customers.
Please contact us via export@charcoal.pro or +62 853 28727291 (WhatsApp) to if you have any complaints about the quality of our coconut charcoal. We are responsible and care about our charcoal.
Can I buy 1 tone of coconut charcoal briquettes?
No, we do not sell coconut charcoal briquettes in less than one container load or 15-18 tones. It is impossible to deliver less volume of product in LCL (less container load) as shipping lines do not accept it. Only fully packed container.
We are a coconut charcoal briquettes wholesaler and manufacturer. That is why our minimum order volume is 15-18 tons of a full container load.
Are you a trading company or manufacturer?
We are a professional manufacturer of coconut charcoal for shisha since 2018
Which payment does accept?
TT bank wire visa SWIFT to Indonesian bank (BCA)
Can I make a logo on boxes?
Yes, you can. We produce under your brand
How can I get the sample to check the quality before bulk order?
Yes, you can. Please contact us via WhatsApp https://wa.me/6285328727291 and we will send you a sample of 1 kg of charcoal for free, but delivery is on you