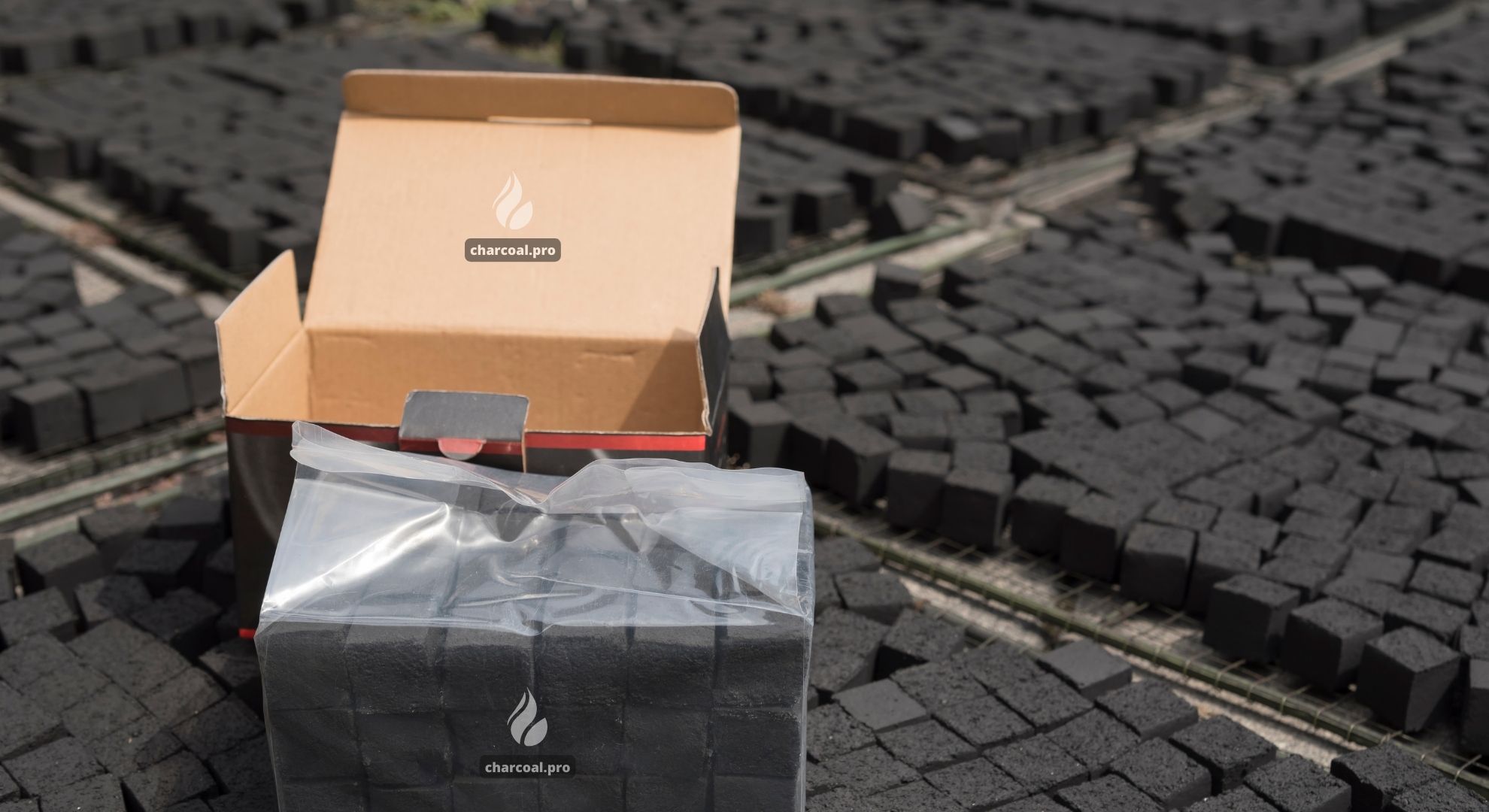 Indonesian 100% Coconut Charcoal Factory & Bulk Wholesale Supplier
Coconut Shell Charcoal Briquettes
Factory & Supplier
Price starts from $ 1100 per ton
Min order from 17 ton​
2+ hours burning time
1.6% ash content
100% natural coconut shells
Free from smell
99,9% free from cracks
Free from chemicals
Types of Coconut Shell Charcoal Briquettes
We briquettes charcoal supplier.
Manufacturing 6 types of coconut charcoal briquettes for wholesale and bulk buyers
All charcoal briquettes are made from coconut shells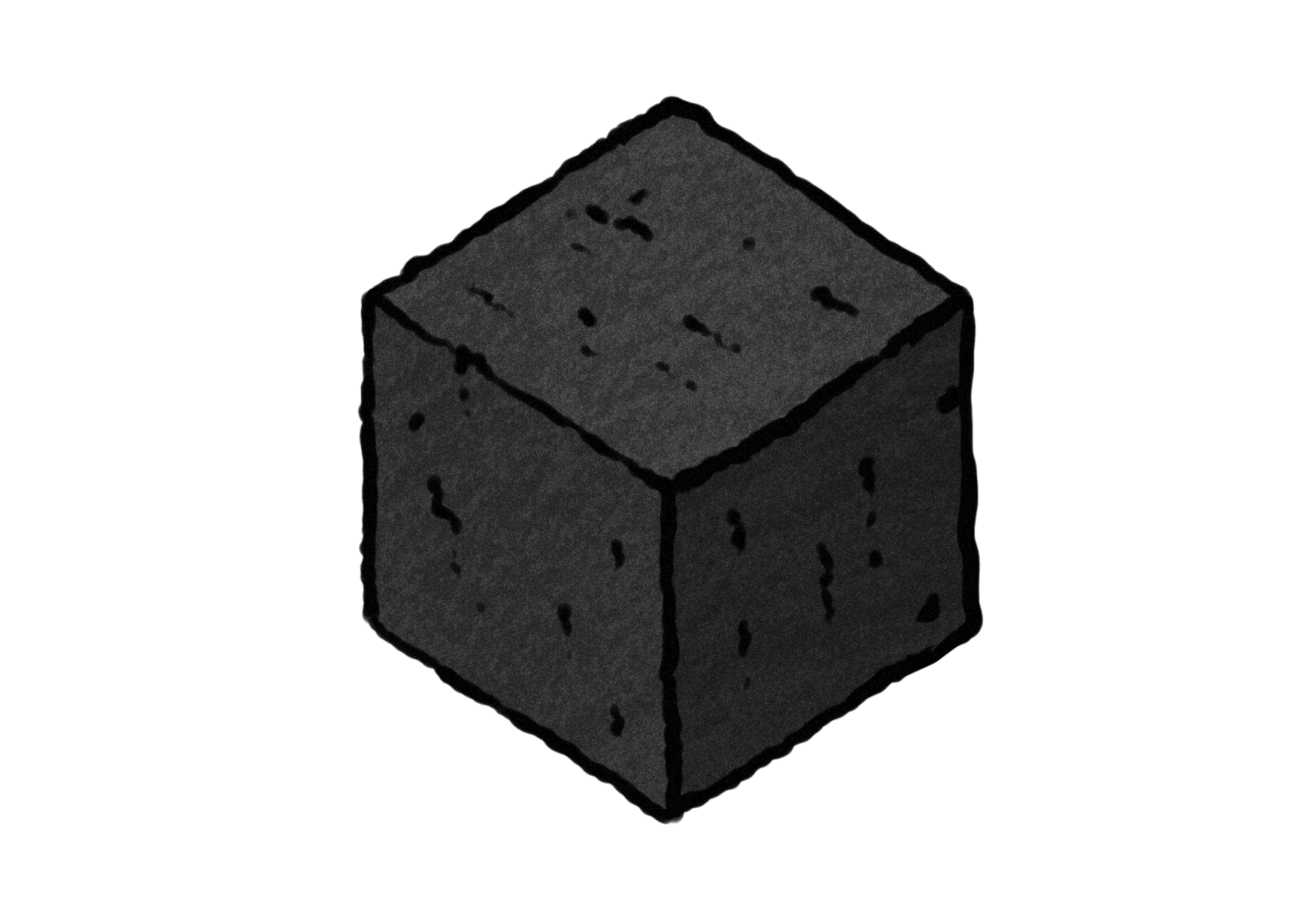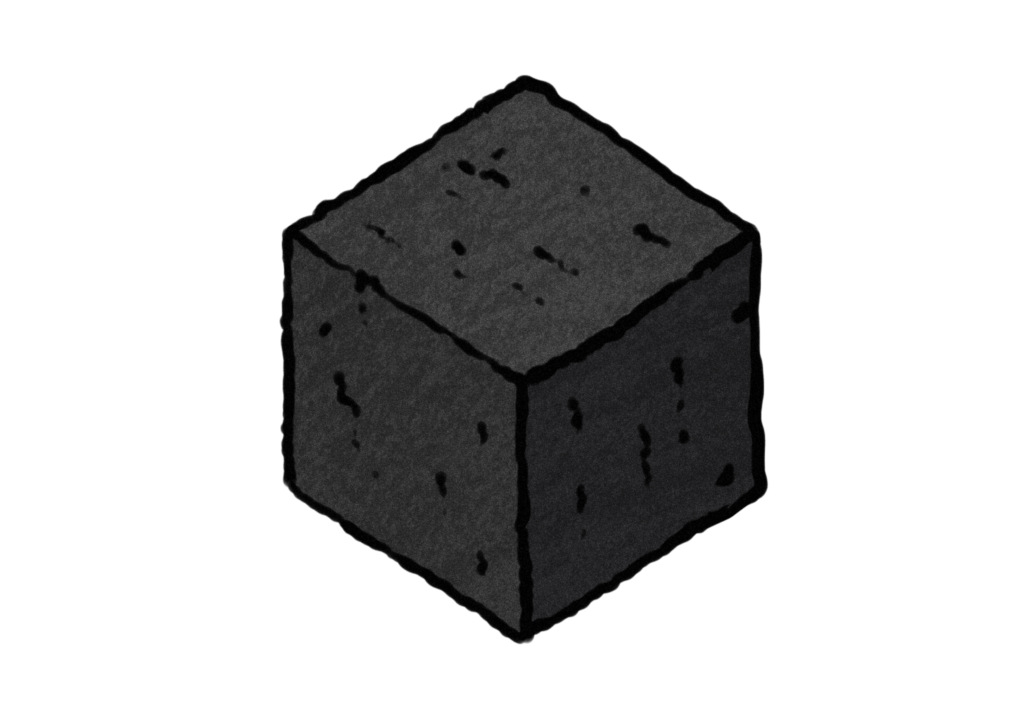 Cube
20, 22, 25, 26, 27, 28, 30, 31 mm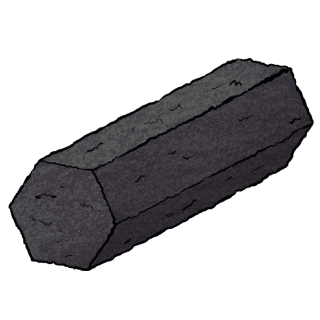 20×50, 22×50, 18×35, 20×35, 22×35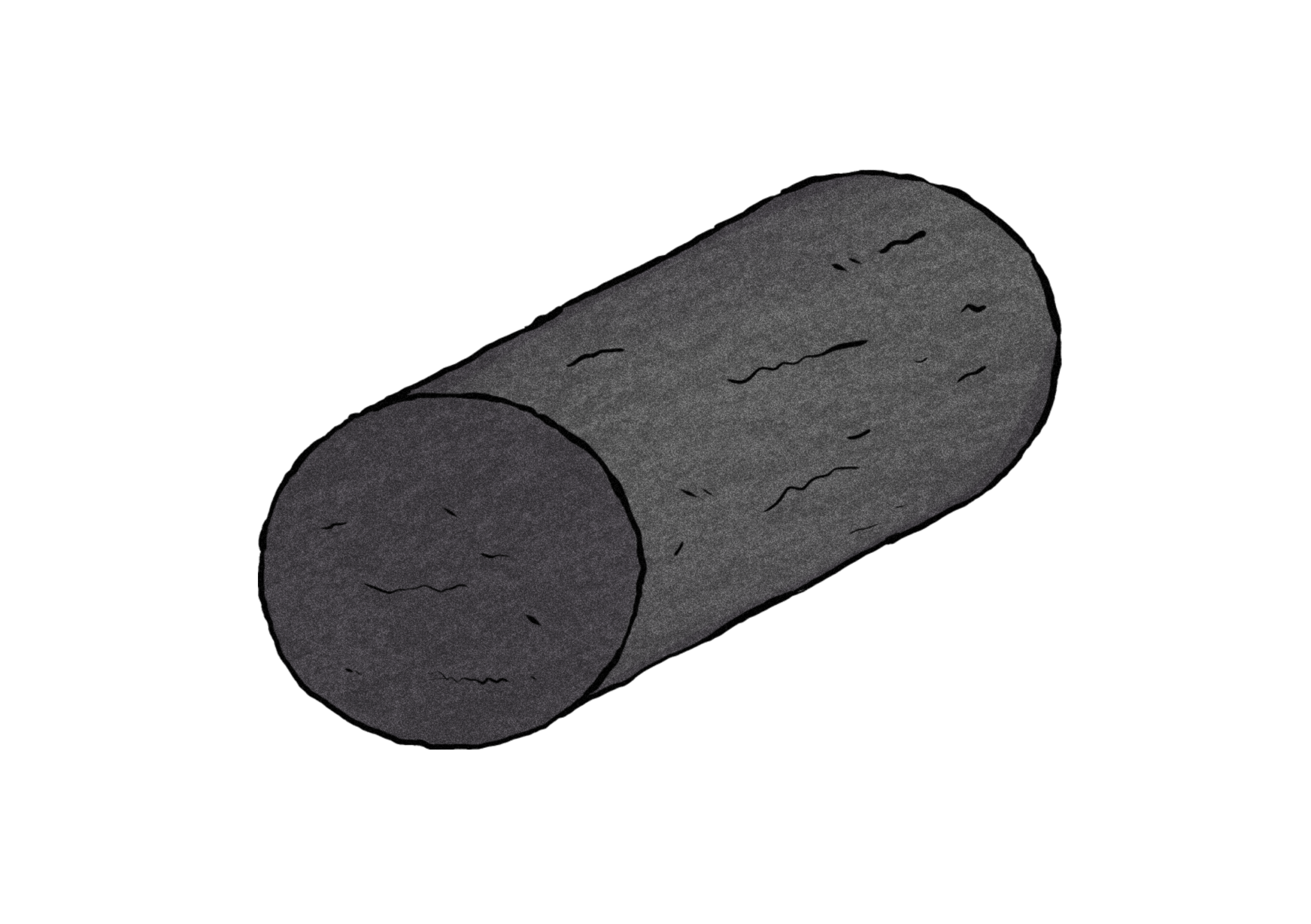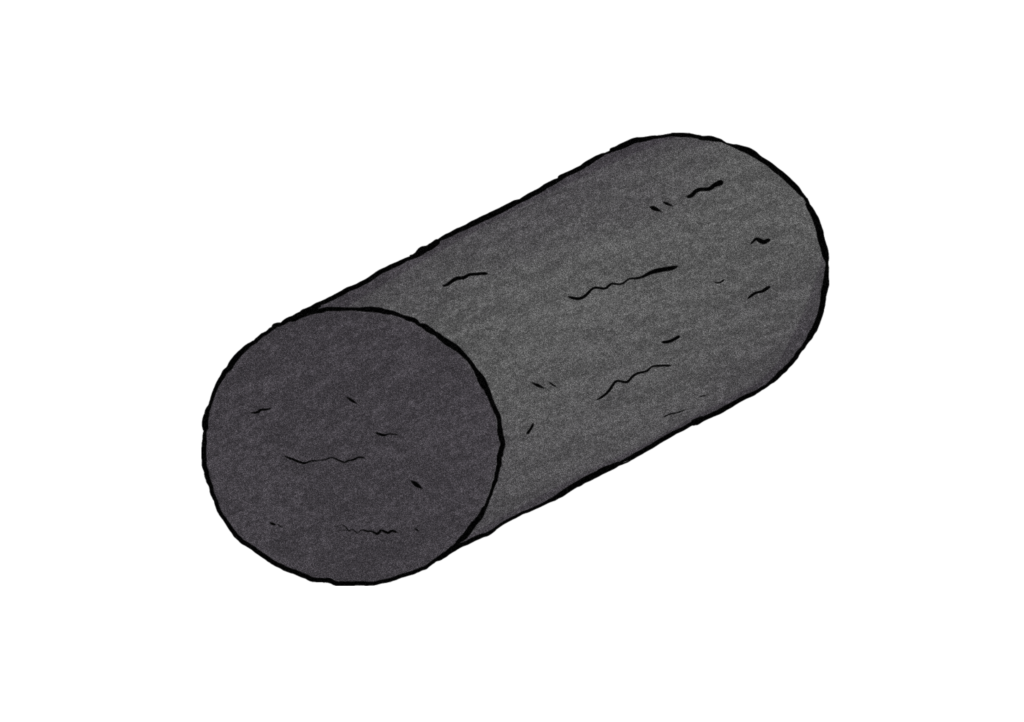 20×50, 22×50, 18×35, 20×35, 22×35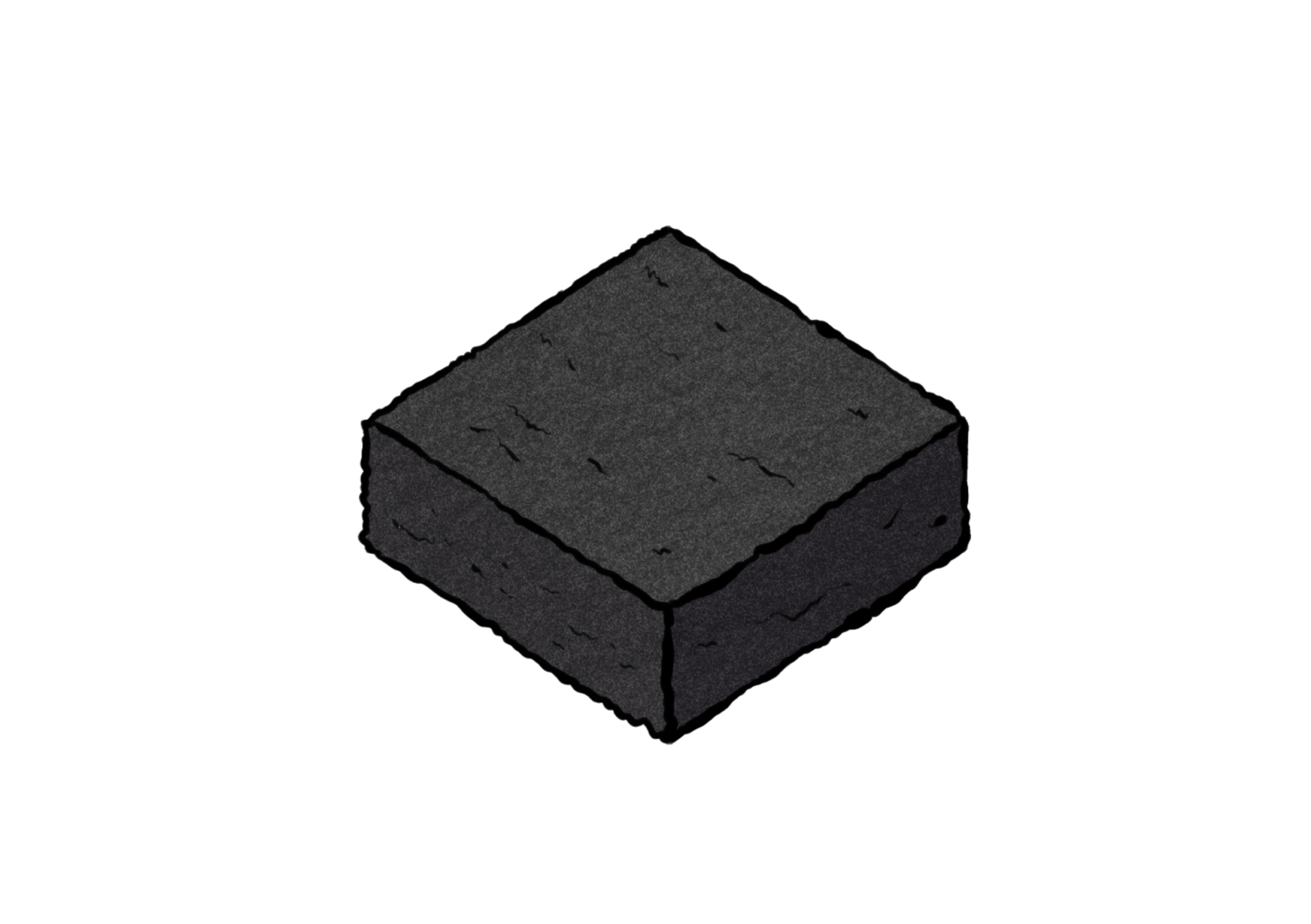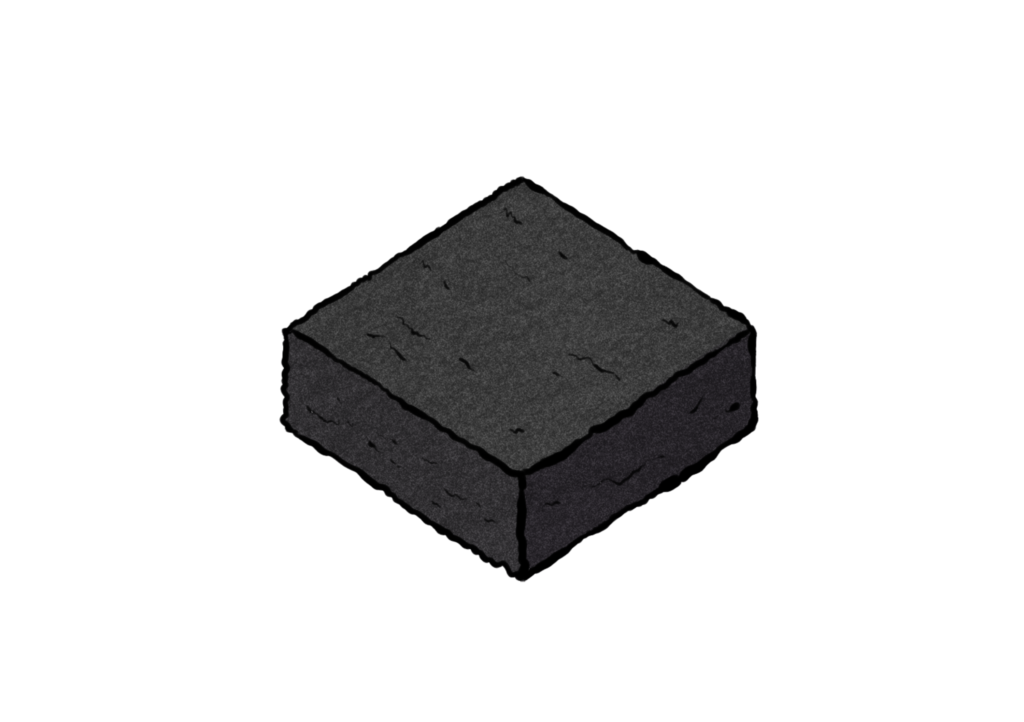 20, 22, 25, 26, 27, 28, 30, 31 mm
Each briquettes charcoal shape is available in custom size and packaging
Specification
of Coconut Shell
Charcoal Briquettes for Shisha
Our factory is bulk & wholesale manufacturer
of charcoal briquettes from coconut shell for Shisha
To Get Coconut Charcoal Briquettes Price Please WhatsApp Us
Premium
Mass market quality coconut charcoal
---
100% free from smell
1 hour 30+ min burning time
Moisture 8+%
Calorific 7500 kcal
Drop test 2+ 1 meter
Burning Temp 600 °C
100% Coconut Charcoal Shell
Super Premium
Best quality & price value
---
100% free from smell
2+ hours burning time
Moisture: 6-8%
Calorific: 7800 kcal
Drop test: 3+ 1 meter
Burning Temp: 650 °C
100% Coconut Charcoal Shell
Free from chemicals
Precise briquette cutting
To know charcoal briquettes price per ton please contact us
Platinum
Ultimate quality for luxury brands
---
100% free from smell
2 hour 30+ min burning time
Moisture: 4-6%
Calorific 7800 kcal
Drop test: 5+ 1 meter
Burning Temp: 650 °C
100% Coconut Charcoal Shell
Free from chemicals
Precise briquette cutting
Extra smooth surface
More information on specification and charcoal briquettes price per ton on this page this page
Laboratory Tested Charcoal
All charcoal briquettes are tested during the production and before loading to the container. More information you can read here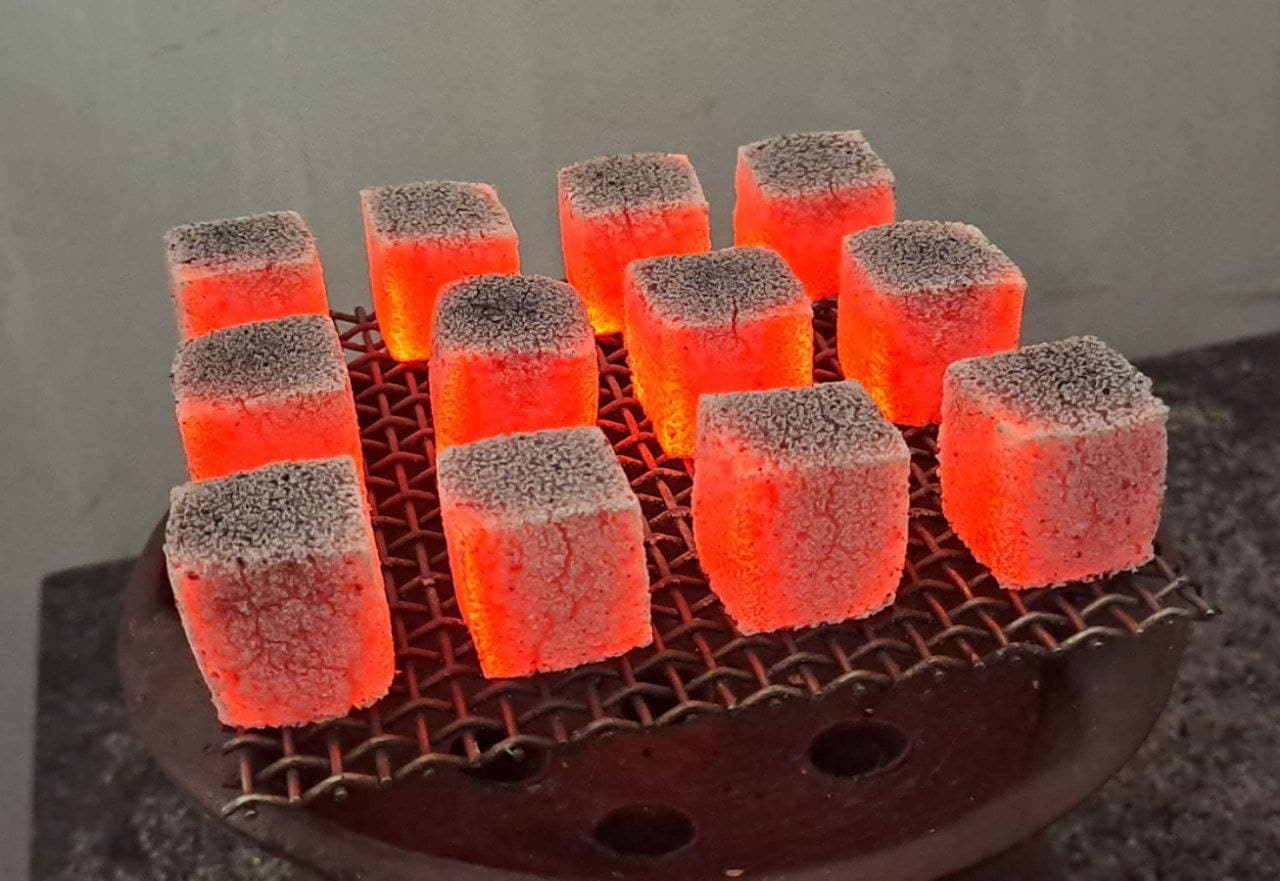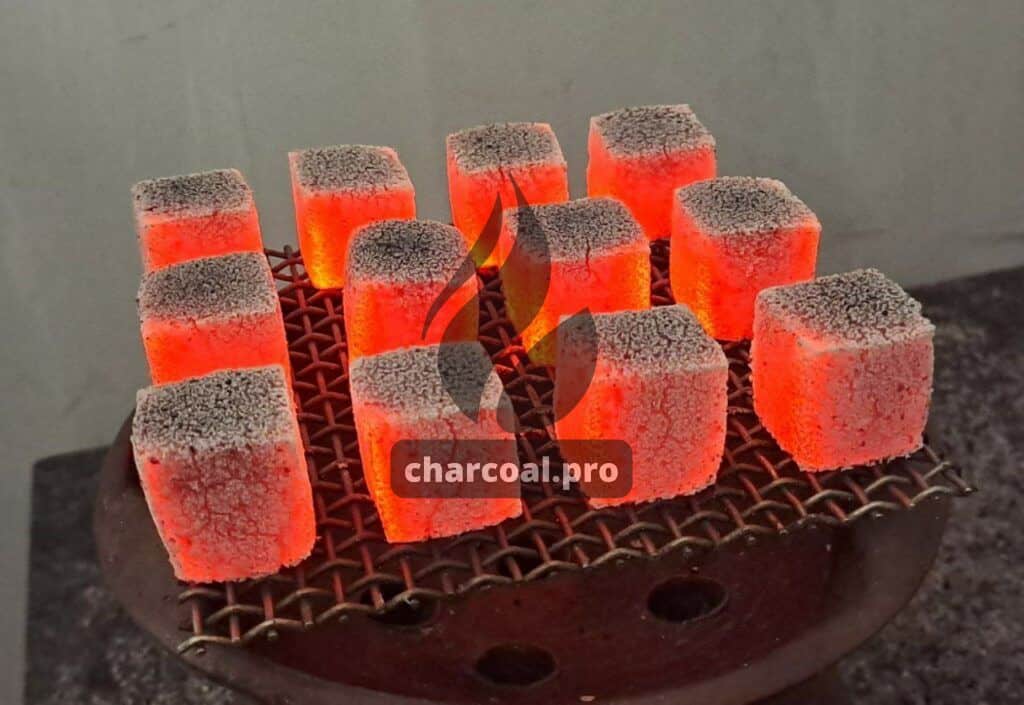 TEST OUR CHARCOAL NOW
Get a Free Sample of Charcoal
Get a free samples of the premium coconut charcoal briquettes for shisha from our Indonesian factory.
We provide 1 kg sample of cube size coconut charcoal briquettes.
Samples are free, delivery by DHL or FedEx
paid by the customer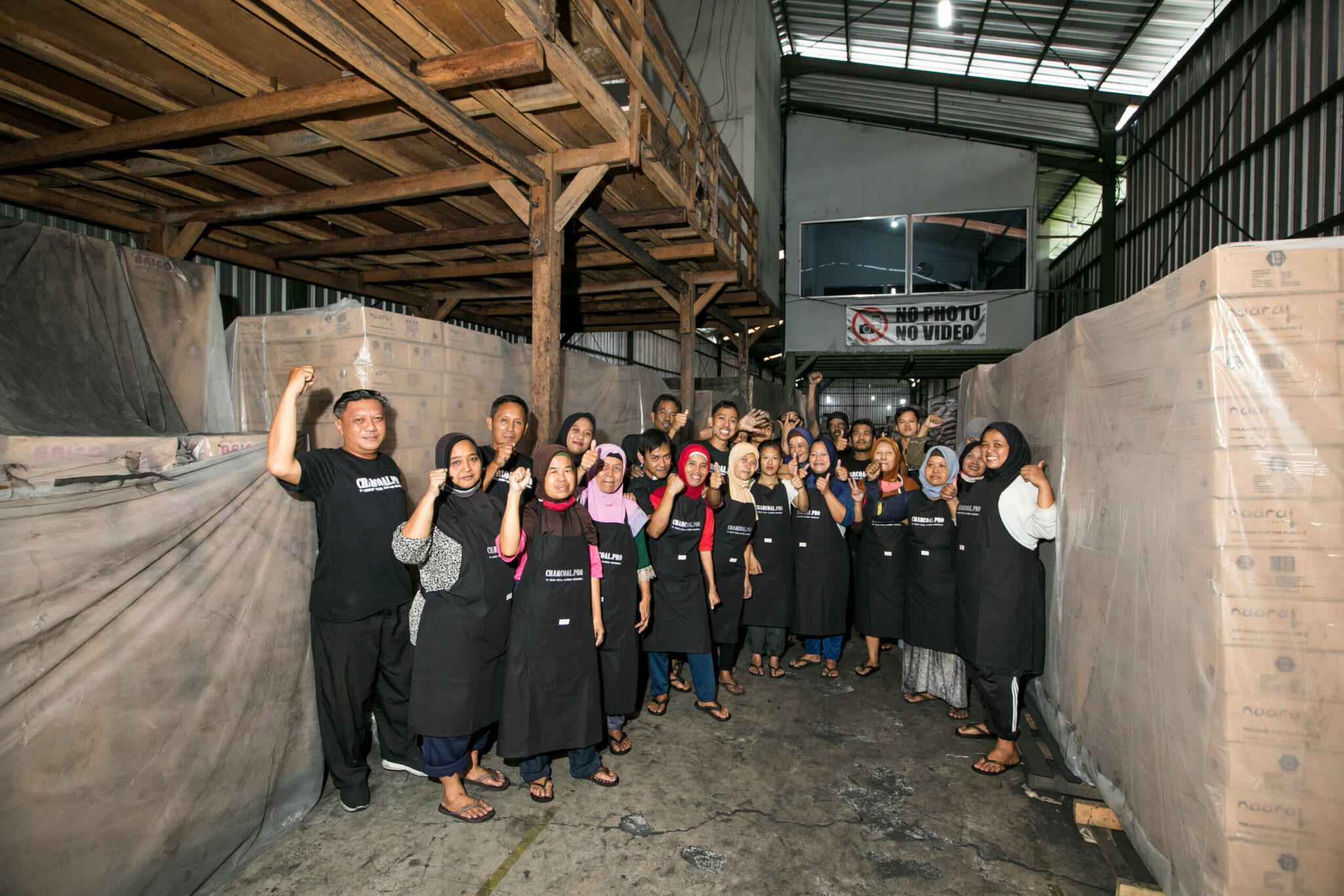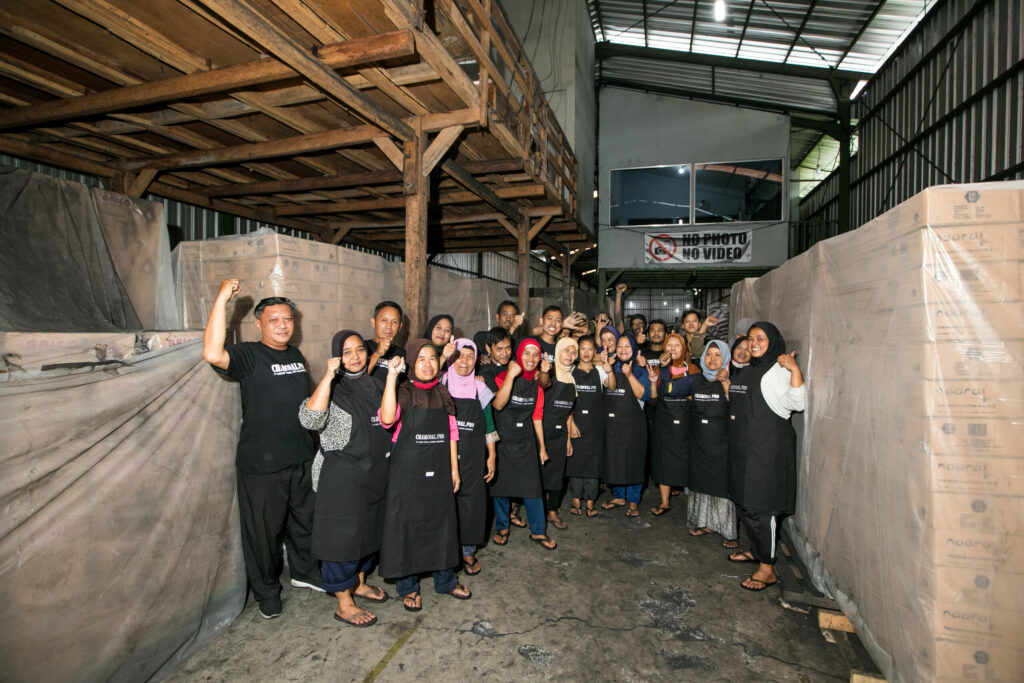 Coconut Charcoal
Briquettes Factory
Magelang, Indonesia
| | |
| --- | --- |
| Legal name | PT Coco Total Karbon Indonesia |
| Address | Jl. Mayor Unus Km 1.5 Magelang, Central Java Indonesia |
| Owner | Wilson Gosalim |
| Production Capacity | 10 tons coconut charcoal briquettes per day |
| Established | 2018 |
| Product | Coconut charcoal briquettes for shisha / hookah |
| Quality | Platinum & Super Premium confirmed by Independent lab |
| Branding | OEM, under client brand |
Video about coconut charcoal briquettes factory in Indonesia
Watch the short video about our production
of charcoal briquettes from coconut shell
See the manufacturing process for wholesale and bulk buyers.
Photos of Coconut Shell Charcoal Briquettes Factory & Supplier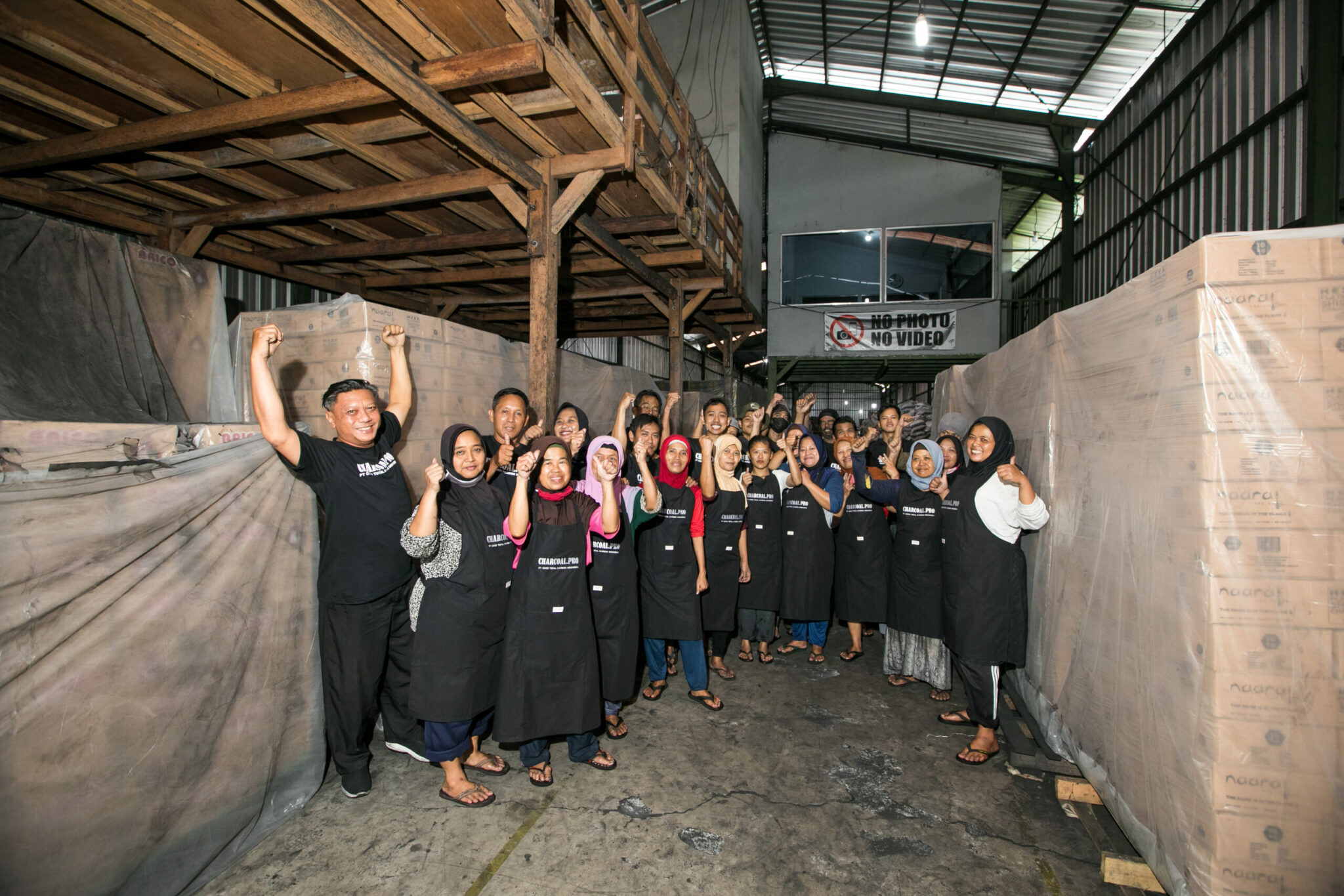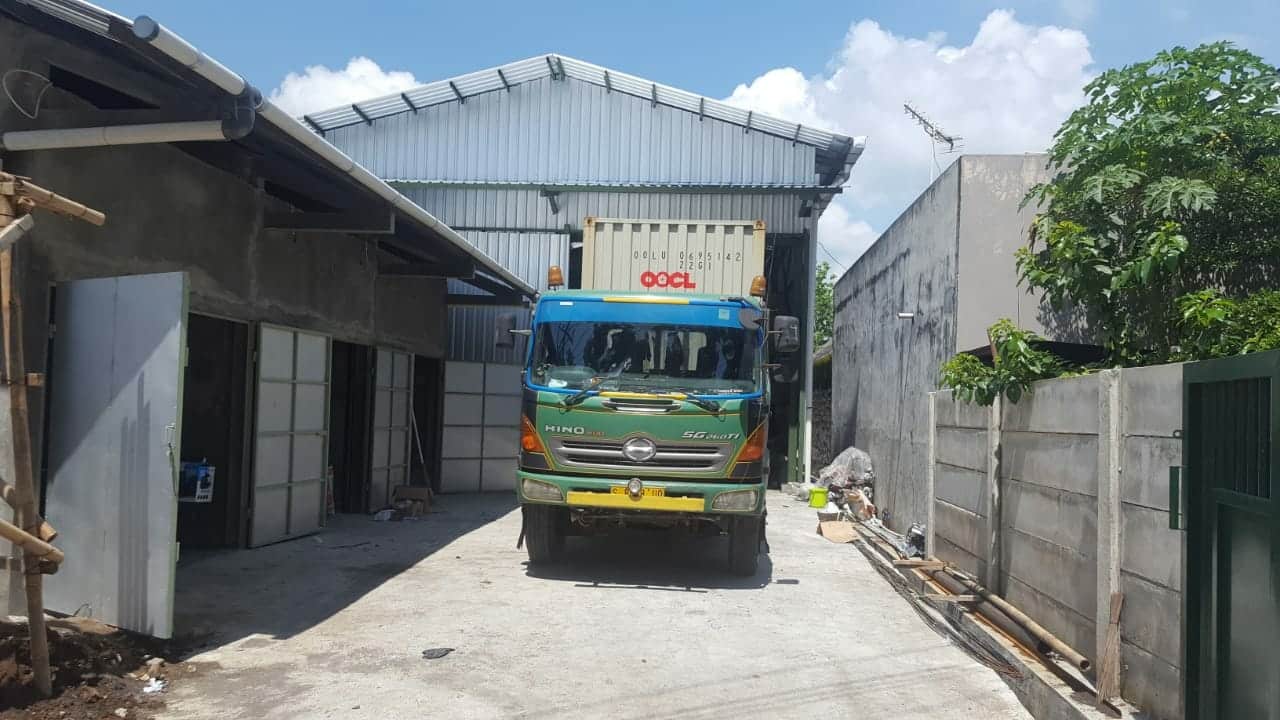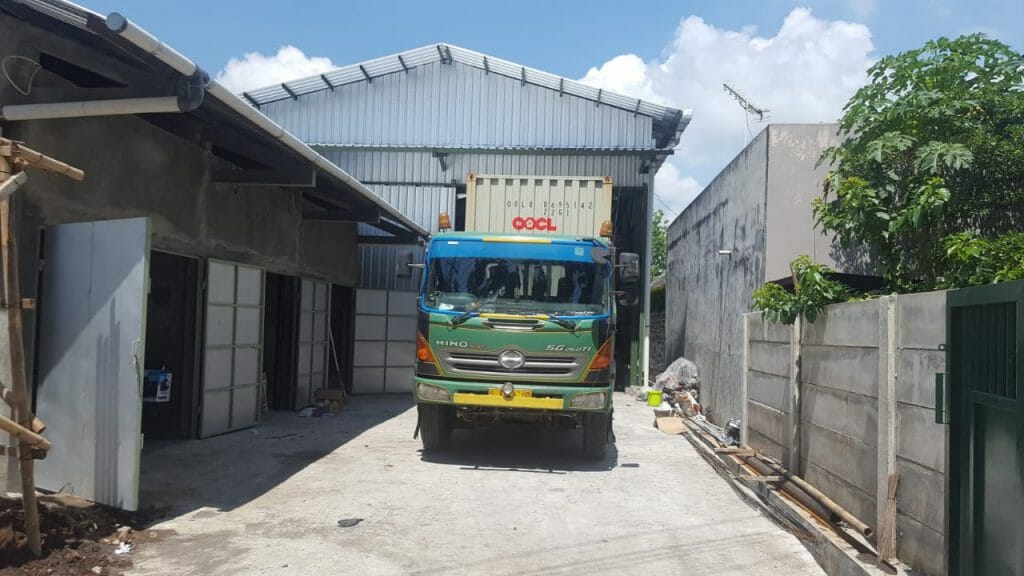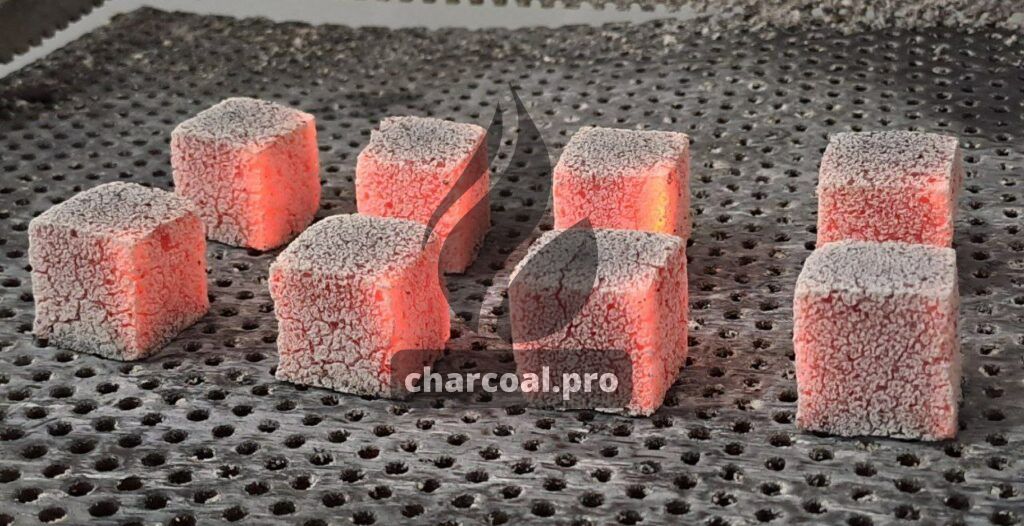 Virtual Tour of Coconut Shell Charcoal Briquettes Manufacturer
Drag left or right photo with your mouse
to see around the charcoal briquettes factory in Indonesia
My name is Henry Gosalim. I am the owner of PT. Coconut Charcoal Briquettes Factory and PT Coco Total Karbon Indonesia – factories and bulk supplier of 100% natural coconut shell charcoal briquettes, Indonesia.
My factory is located in Magelang, Indonesia. We have 2 charcoal briquettes production lines with a daily capacity of 10 tones of coconut shell charcoal briquettes for hookah. Besides it, I can supply coconut charcoal briquettes in bulk (up to 300 metric tons per month). I do wholesale coconut charcoal briquettes to the USA, Canada, Germany, Turkey, UAE, Australia, Russia.
There are 3 main types of coconut charcoal briquettes for hookah and shisha, starting from Premium, Super Premium and Platinum the highest quality grade. To make sure our quality and production facilities are good for you – please visit my charcoal factory.
If you have any questions please contact via my personal email: henry@charcoal.pro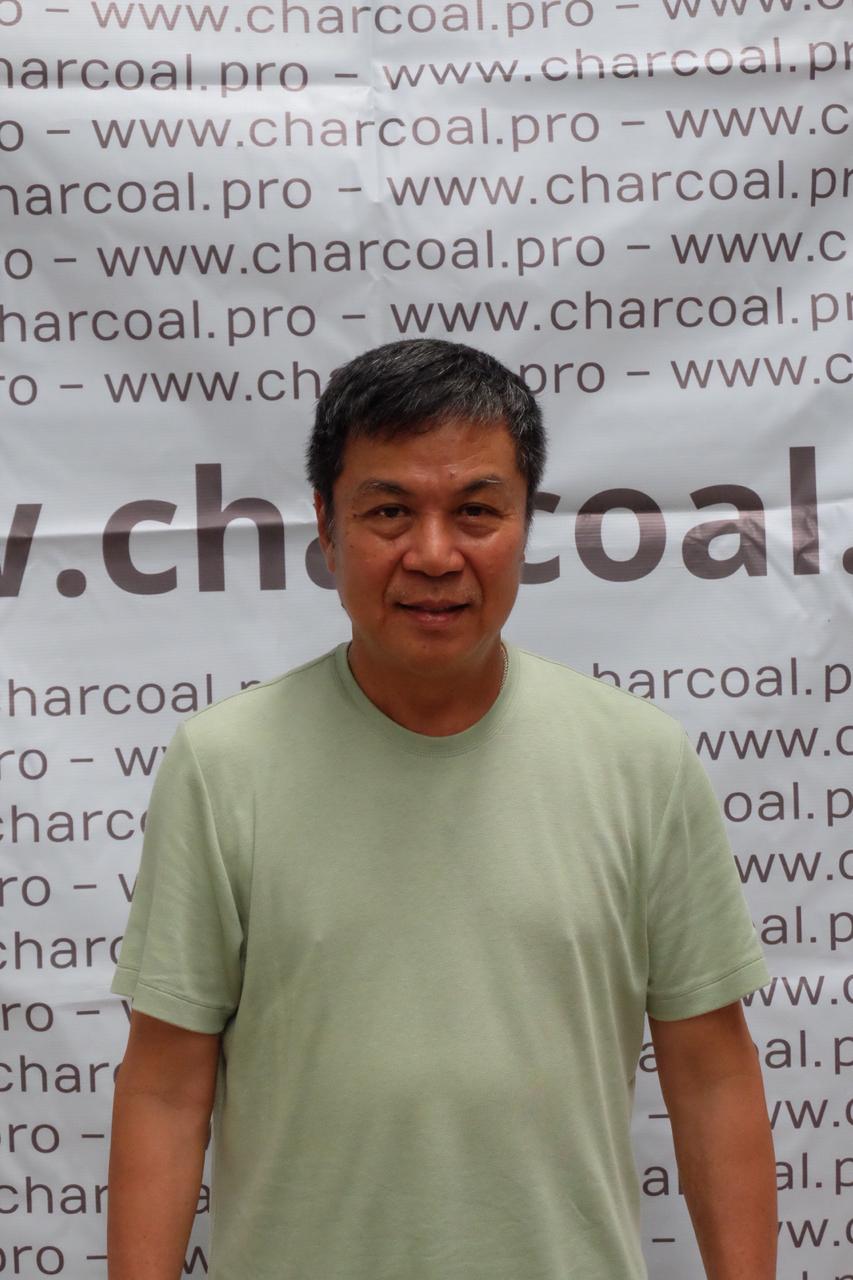 Henry is a founder & owner of one of the leading top quality Indonesian coconut charcoal briquettes factory in Indonesia.
You can reach him be email:
henry@charcoal.pro
+62 853 28 72 72 91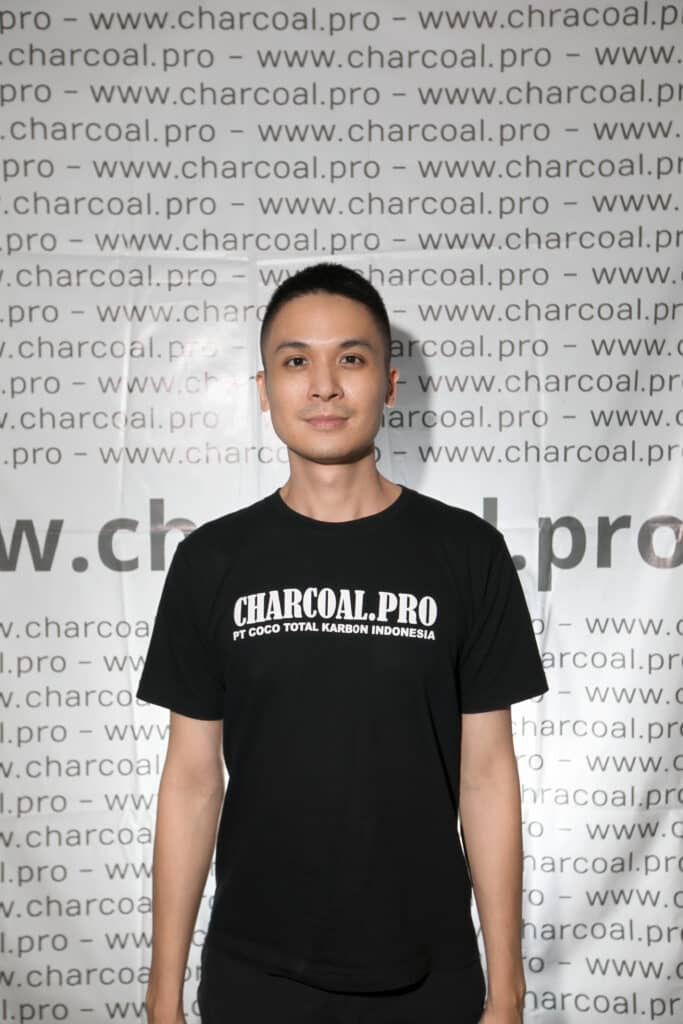 Wilson graduated from UK and worked for the Europe top construction company before join our team. Wilson is responsible for operational management at factory.
He will be happy to assist you
wilson@charcoal.pro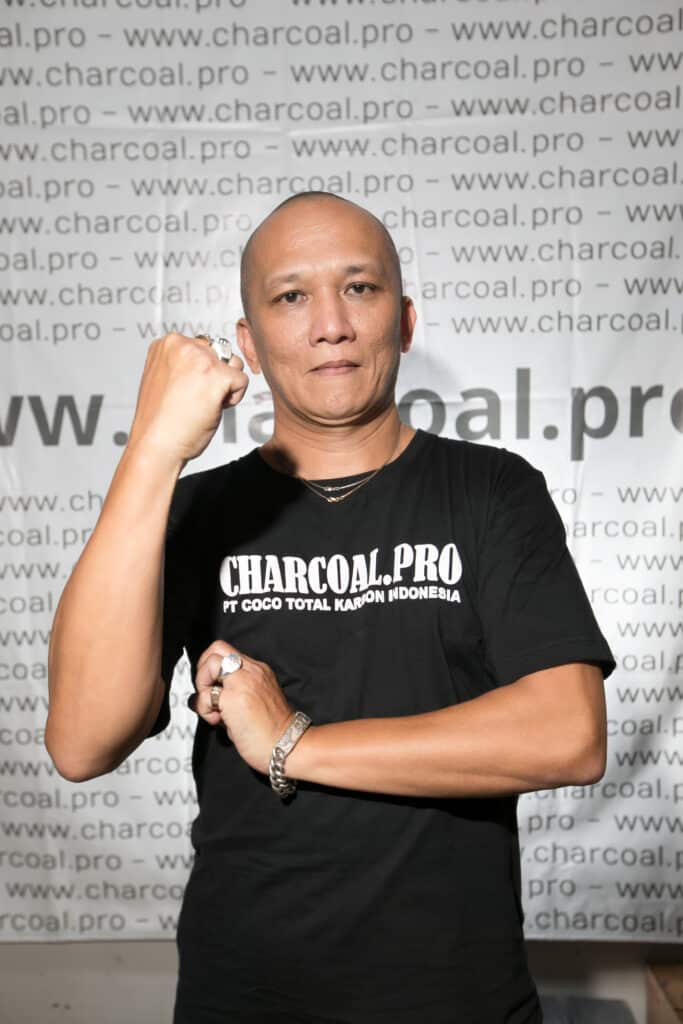 Director, Head of Production
Gatot's passion for finding the best quality materials for charcoal factory helps us to be one of the leading charcoal manufacturers.
All questions about quality and production you can send to gatot@charcoal.pro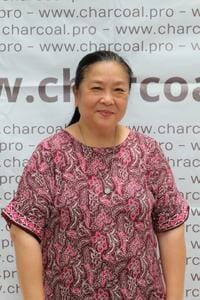 Mrs. Setiawati has 25+ years of experience of working in the world's top accounting companies in Jakarta. We are very proud to have her on our team
You can write her email to: finance@charcoal.pro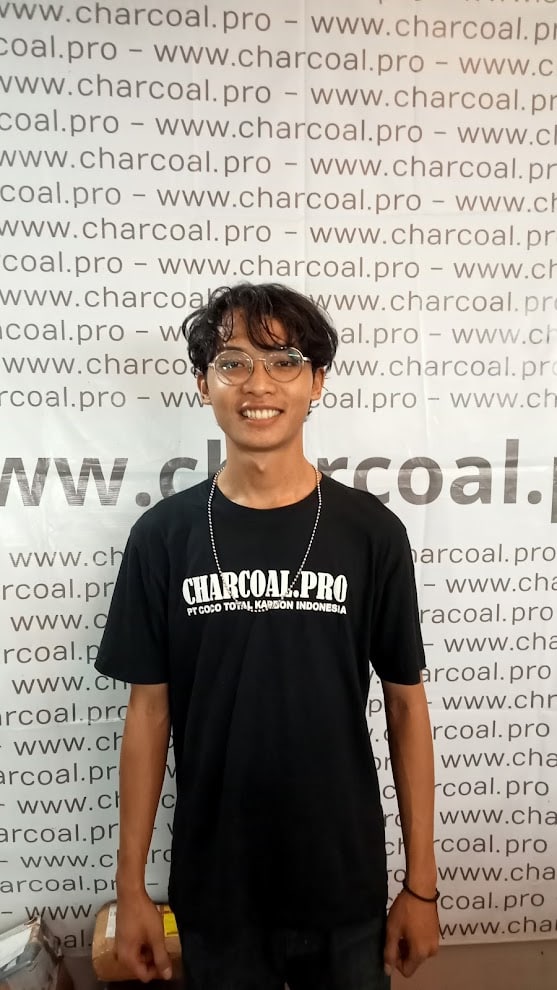 Head of Crushing department
Elang is responsible for the raw material (coconut charcoal shells) crushing and grinding.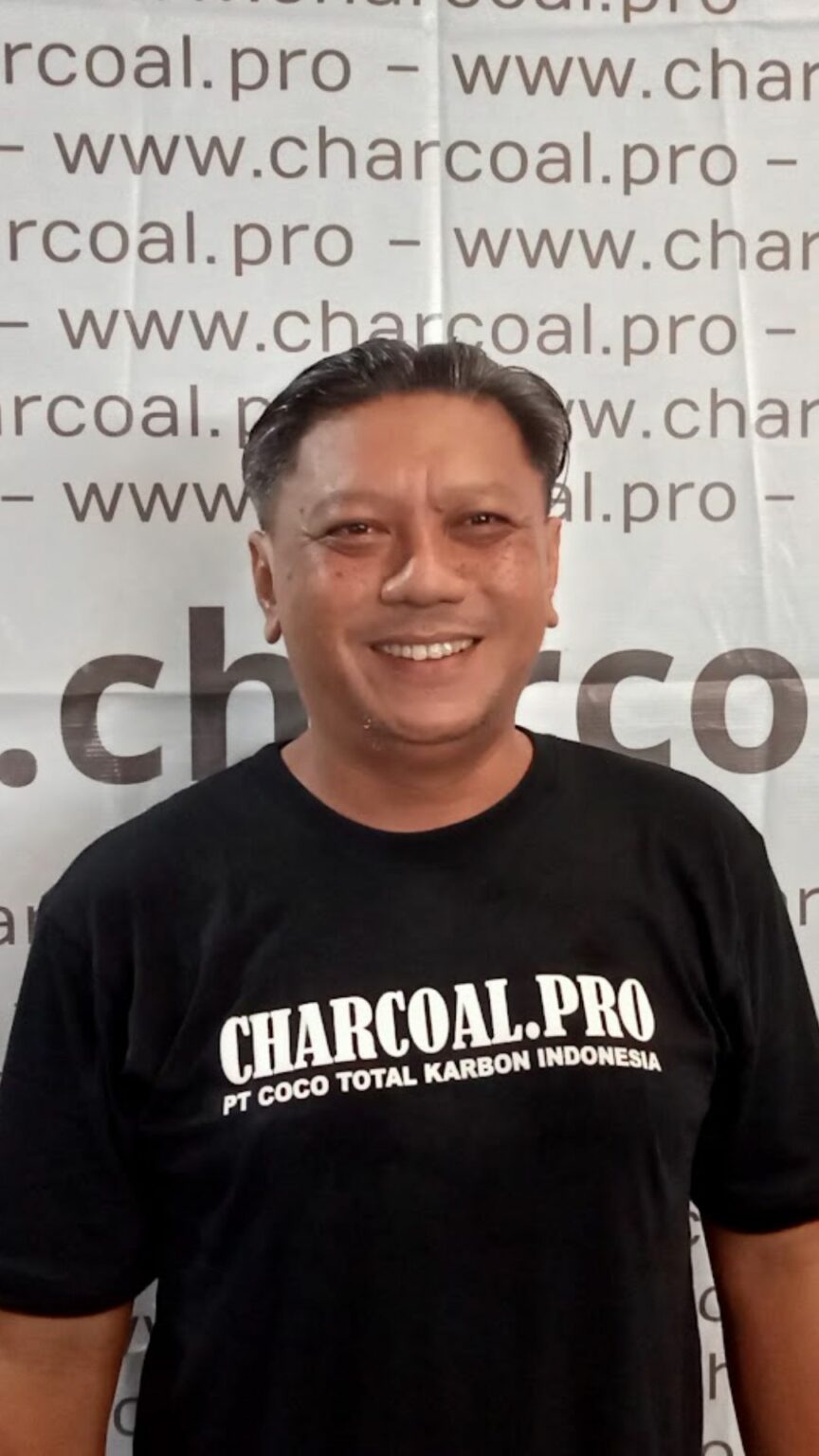 Erik the one who is keeping our supply in stock. He also help to prepare samples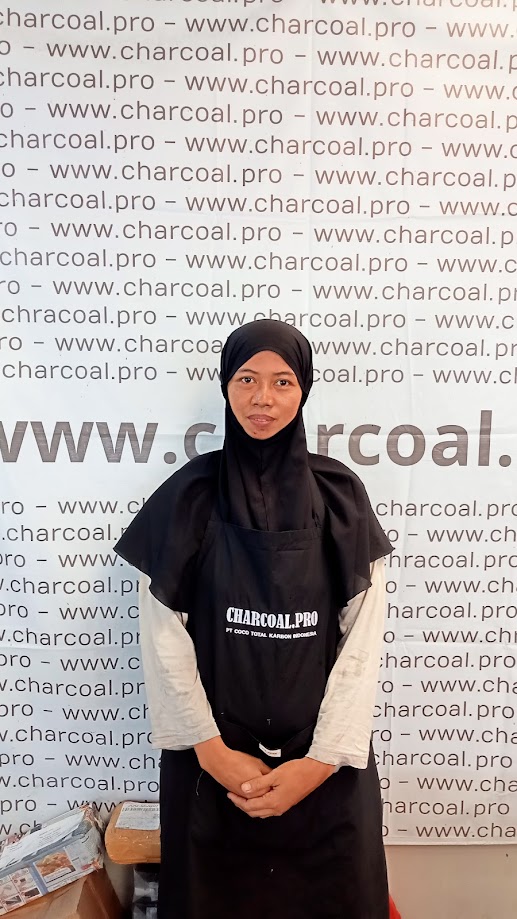 Ibu Siti is responsible for packing inner plastic, inner box and master box.
Erik the one who is keeping our supply in stock. He also help to prepare samples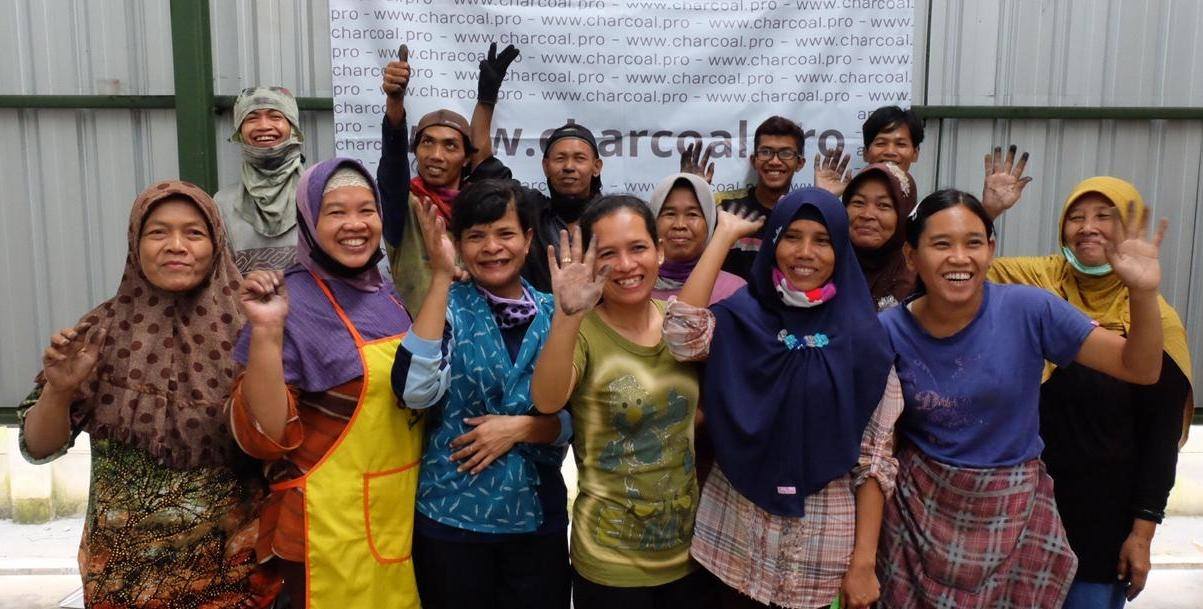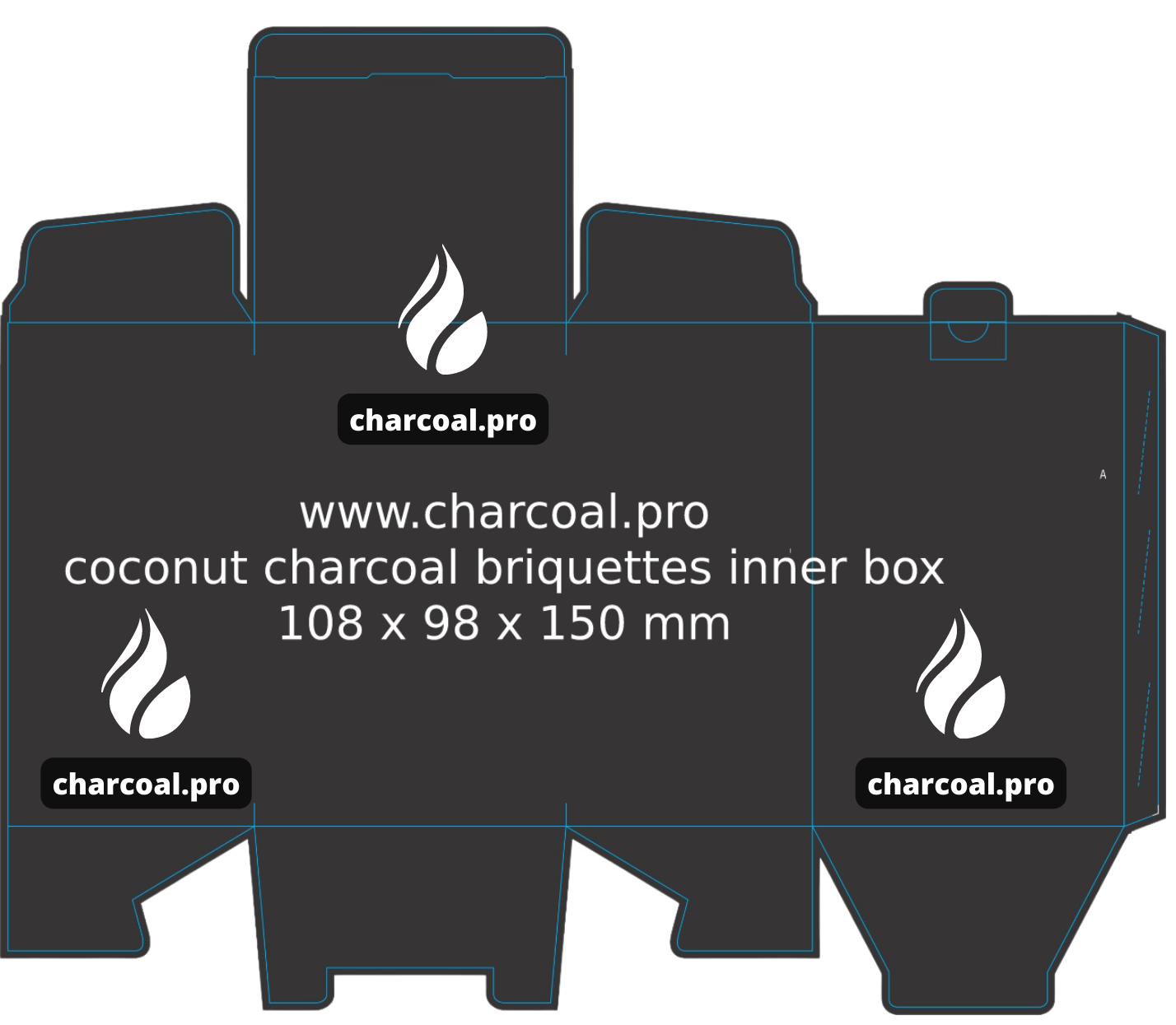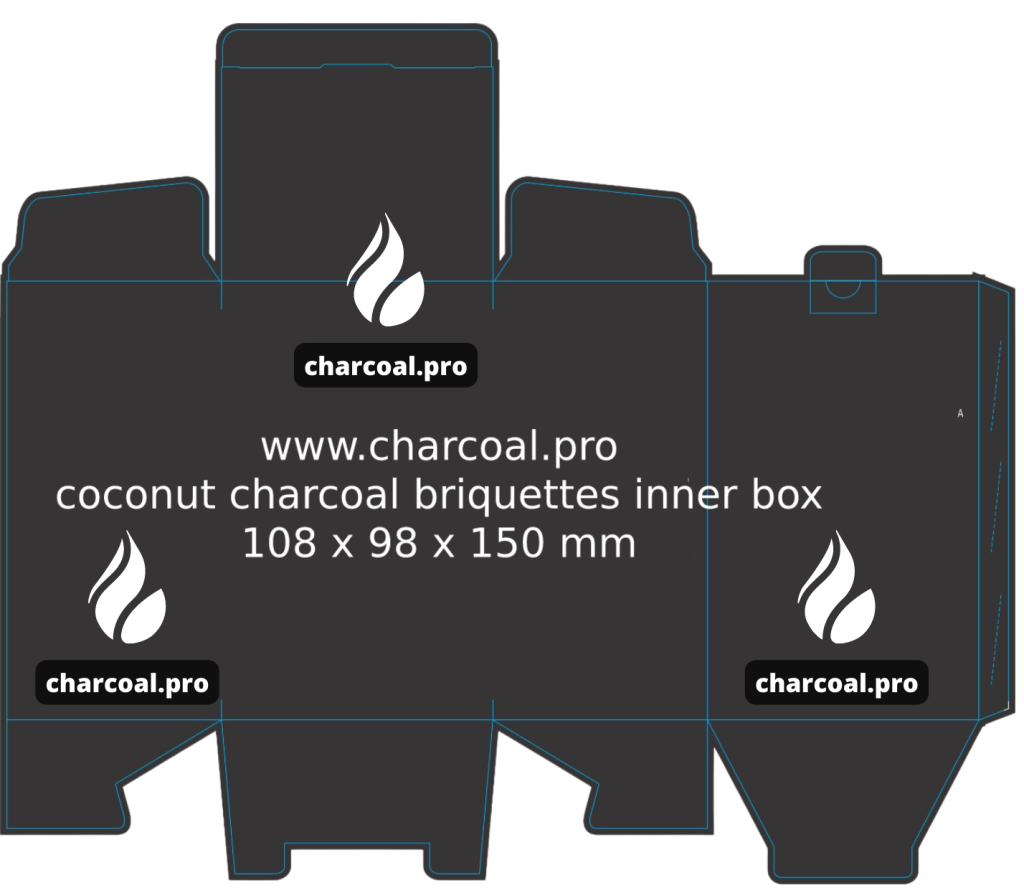 Packaging
with
your
Brand
Private Label
Custom Packaging with Your Brand
White label packaging Best OEM charcoal briquettes packaging
for your customers with your own brand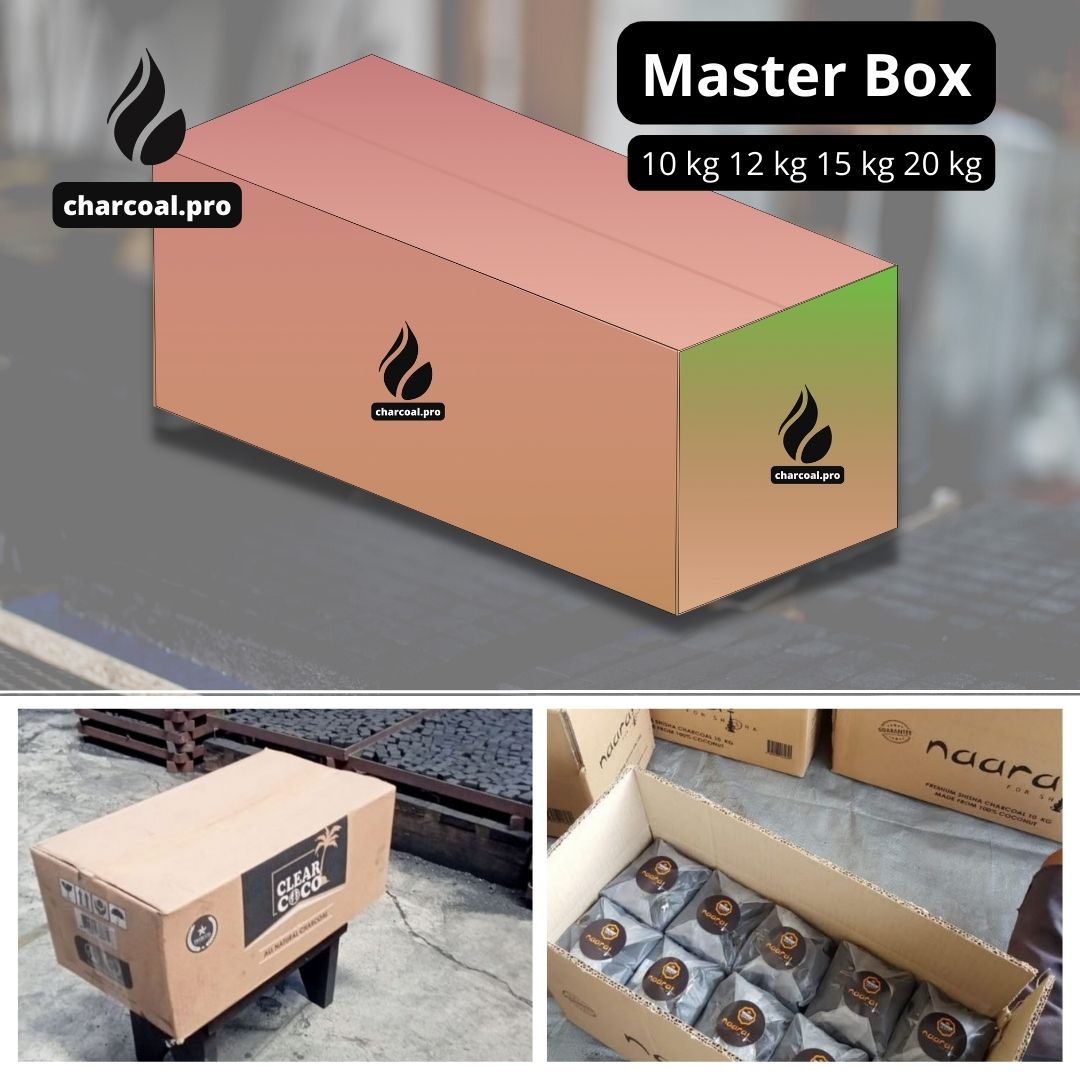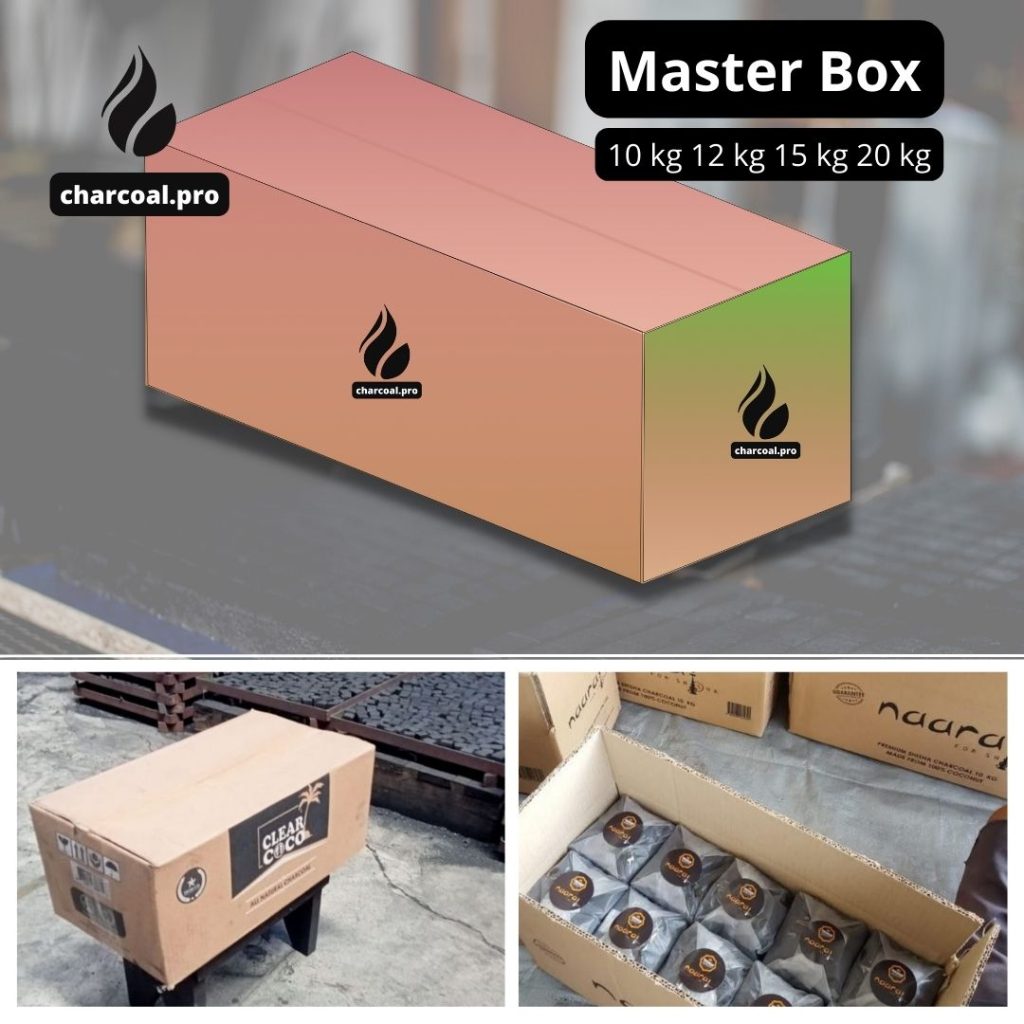 Master Box
Big brown box that hold charcoal.
Available with sizes: 10 kg, 12 kg, 15 kg and 20 kg
Color:
black & white
3 colors print
full color print (sides)
full color print (whole box)
Box is printed with your own brand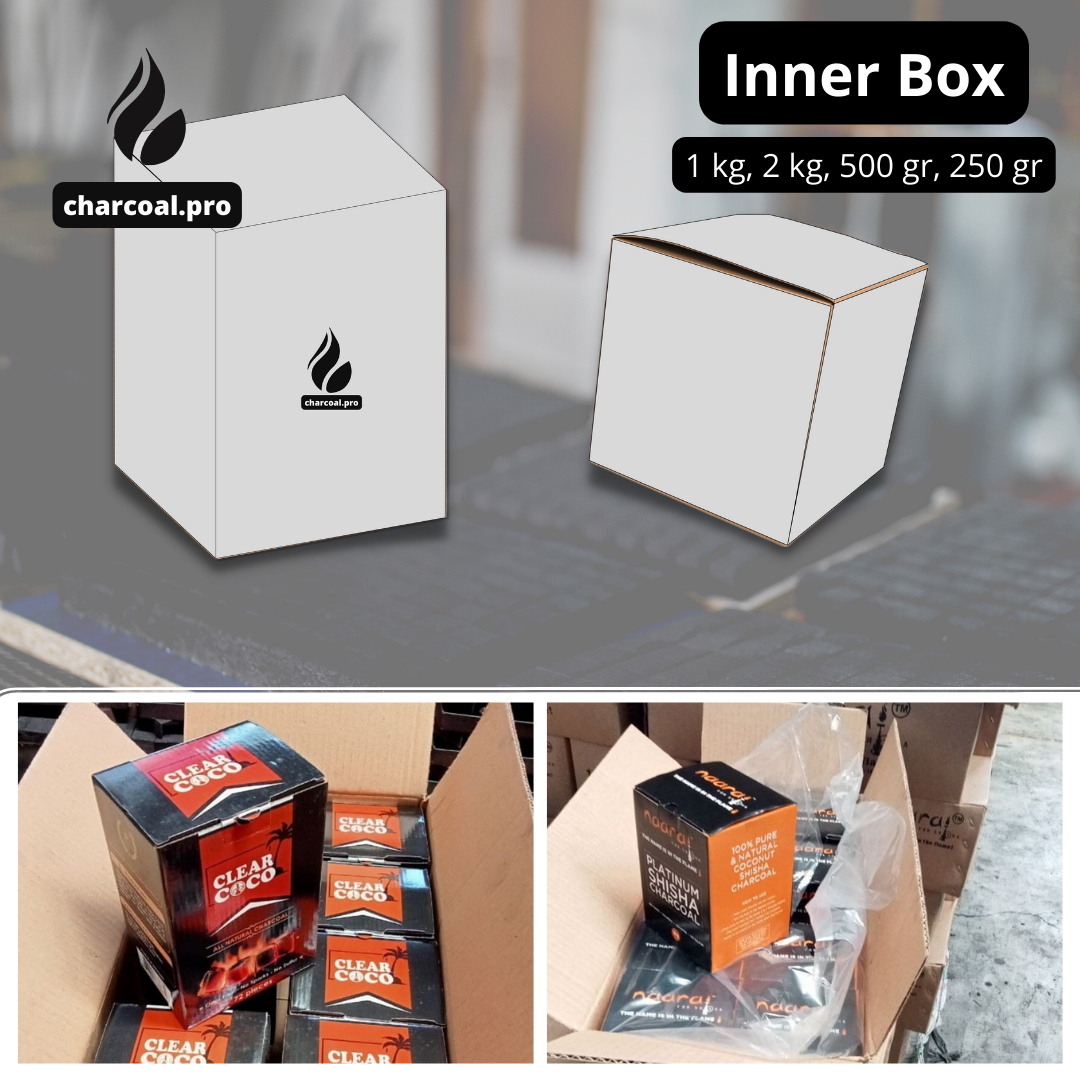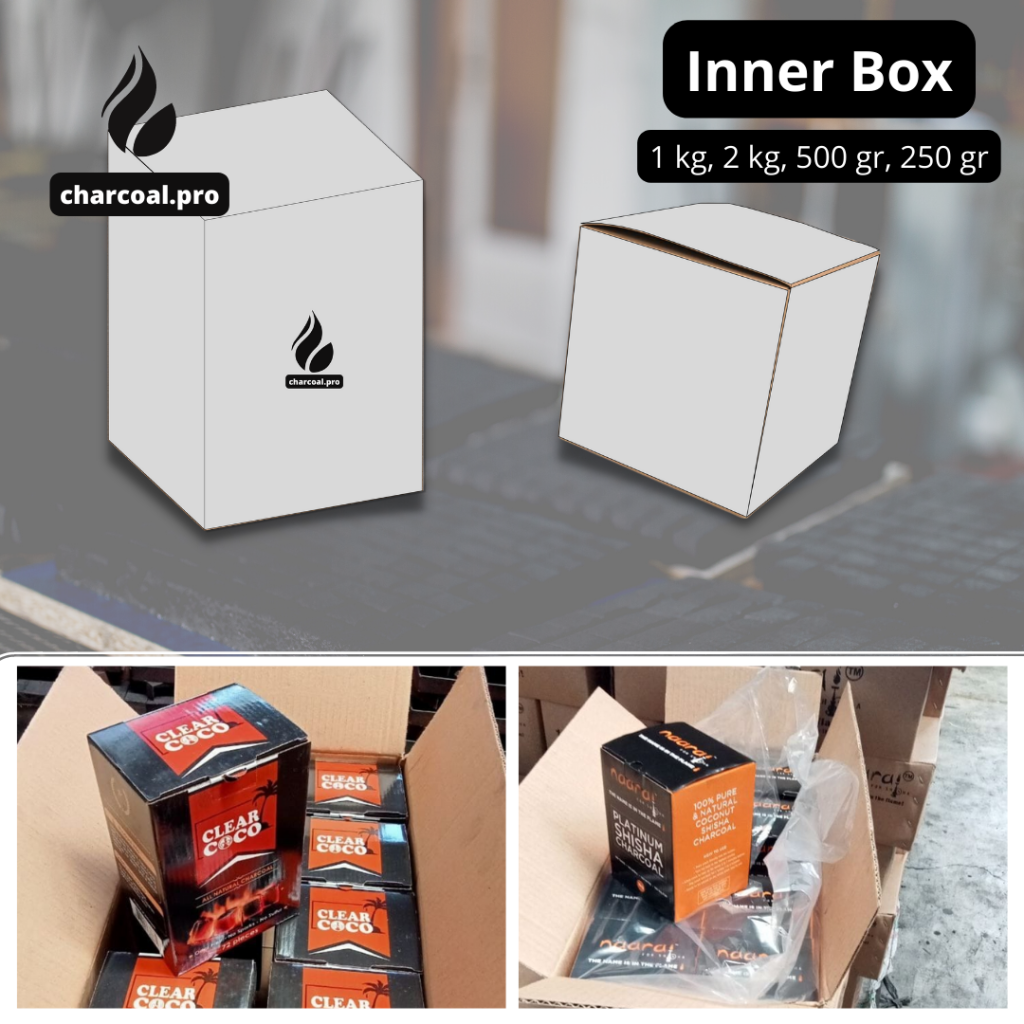 Master Box + Inner Box
Inside big brown master box we put full color with your brand Inner Boxes with lamination
Available sizes of Inner Box:
1kg – 2 kg
250 gr – 500 gr
Shipping & Export Details
PT. Coco Total Karbon Indonesia & PT. Coconut Charcoal Briquettes Factory is a registered & legal company in Indonesia. All invoices & payments are under those companies' bank accounts only.
Shipping
Port of loading: Semarang or Surabaya, Indonesia
Min order: 18 MT / 20″FCL
Production time: 10 tones per day
Packaging: 1 kg carton box; 10 kg master box
Payment terms: 50% DP, rest against B/L
Payment method: Bank transfer (TT)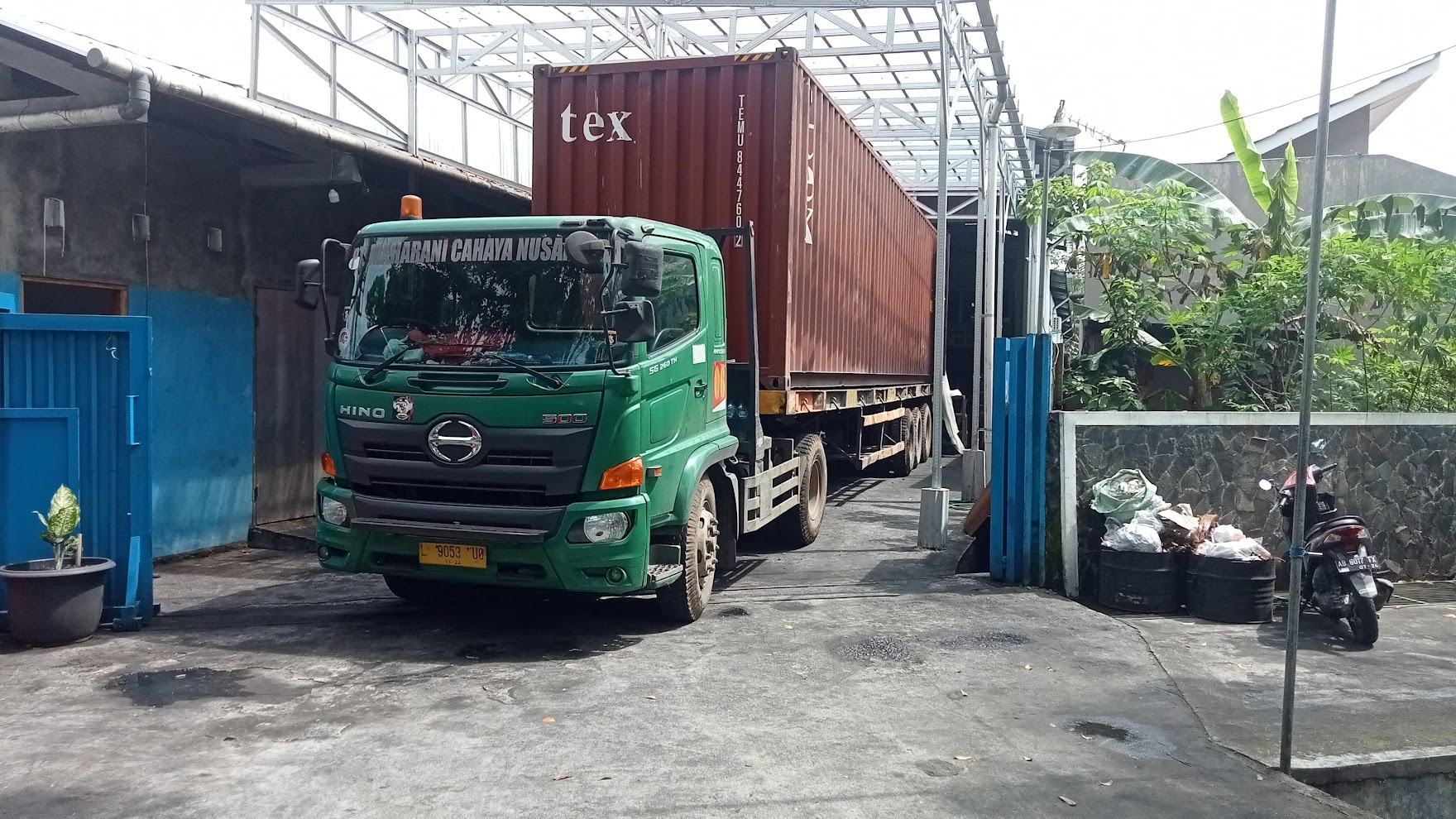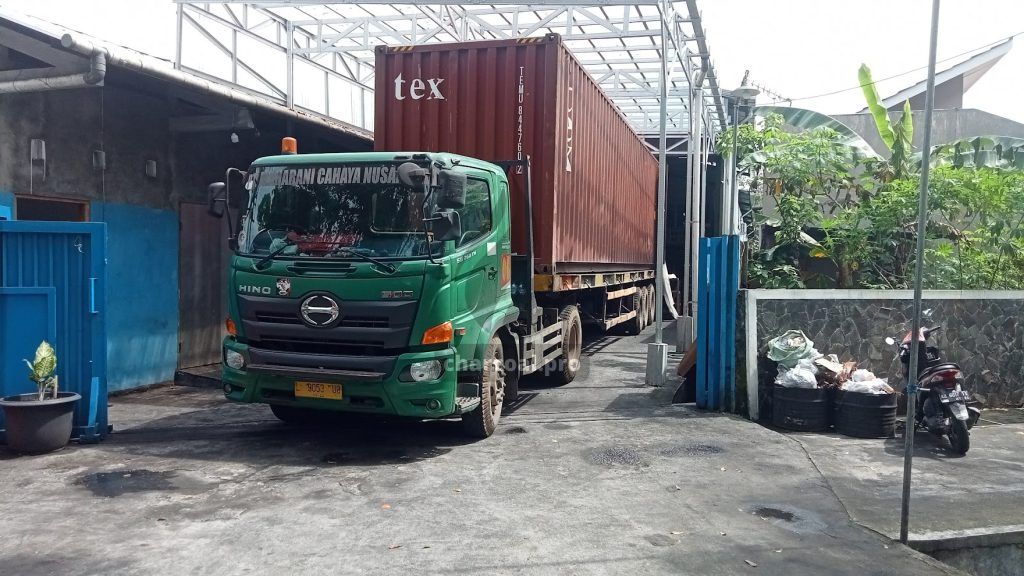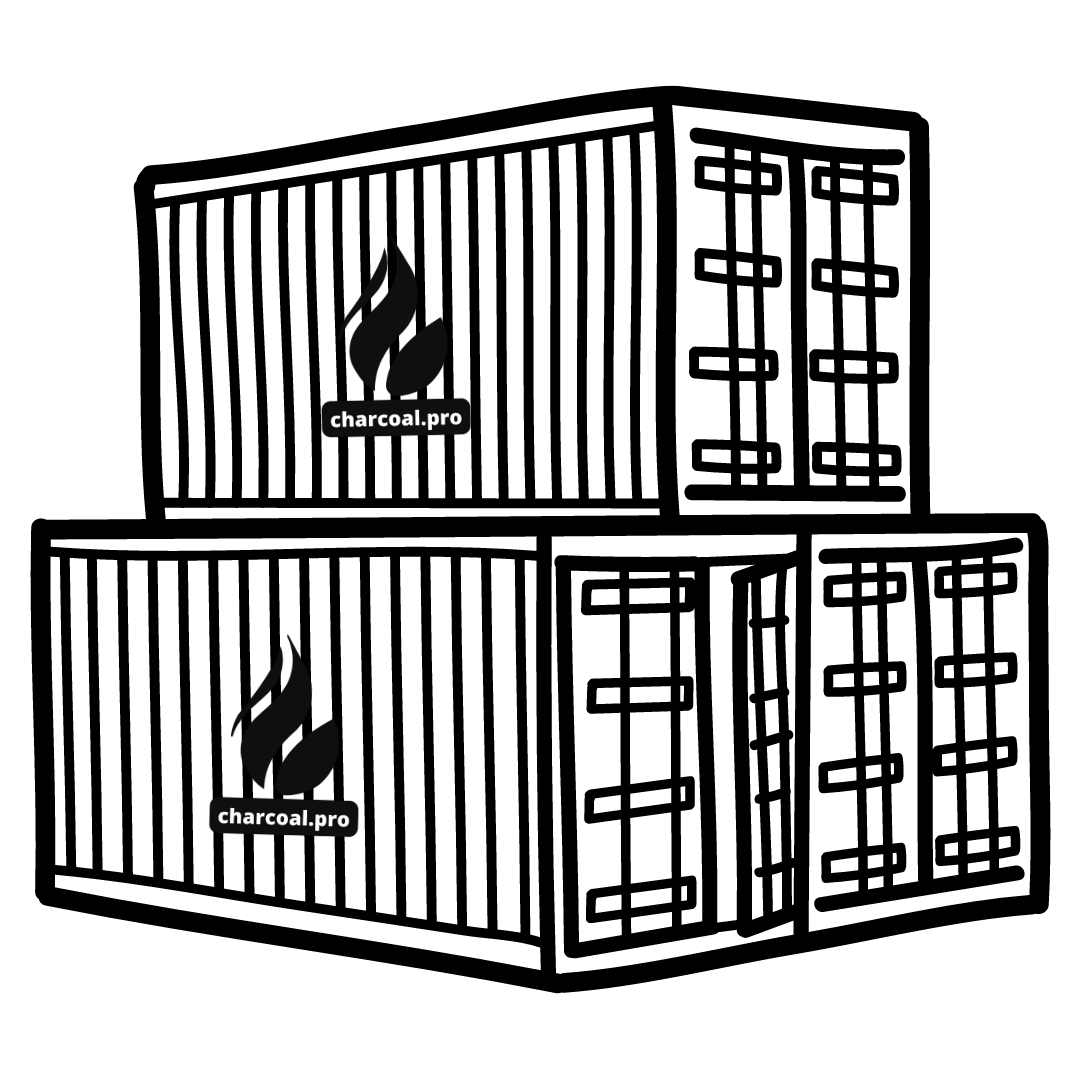 Minimum order is 20″feet container.
20″FCL ocean container: 17.5 – 20 ton
40″ FCL ocean container : 25 – 26 ton
Shipping docs:
Certificate of Origin
Bill of Lading
Invoice, Packing List
Fumigation,
Factory Audit,
SHT, MSDS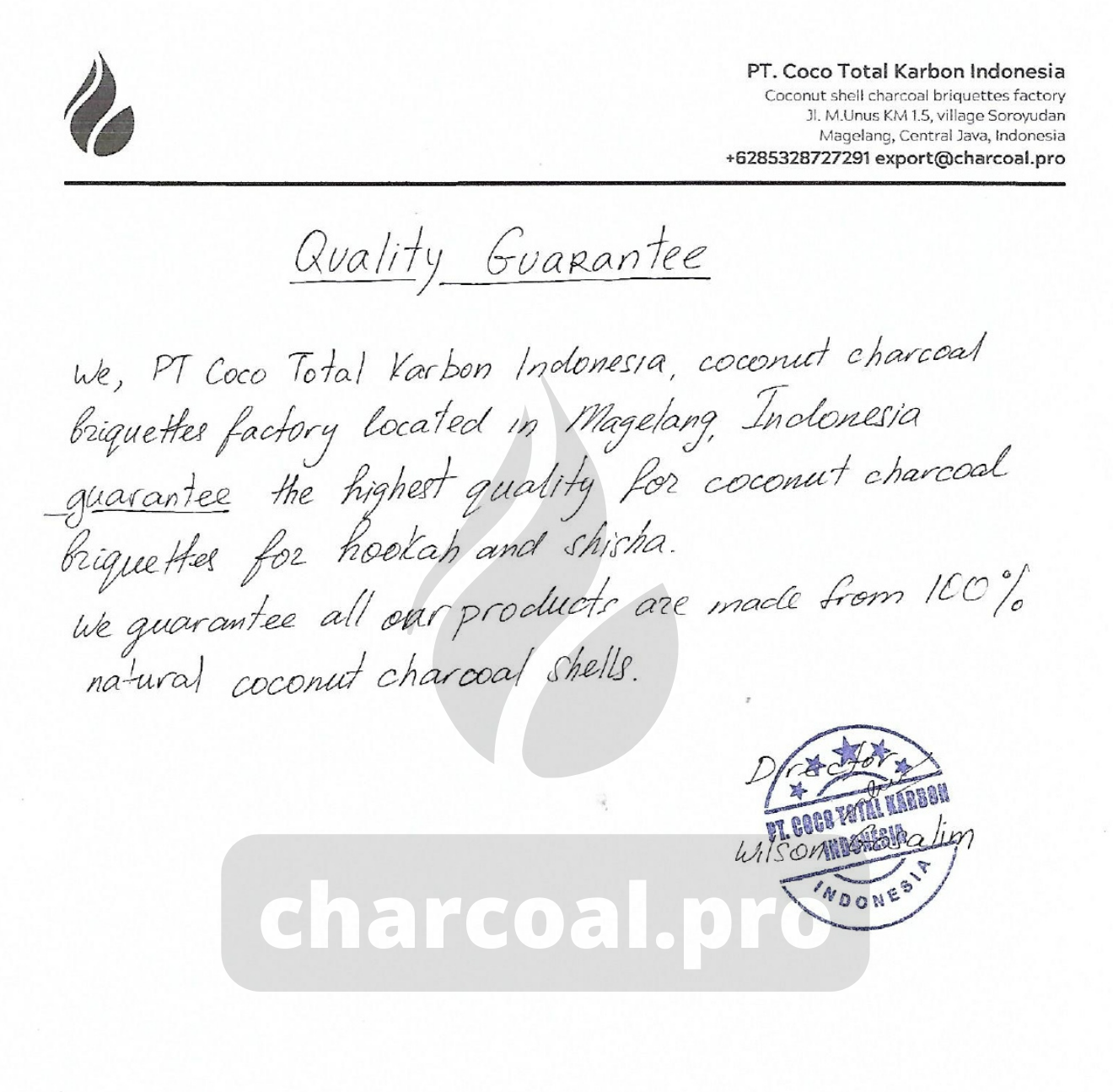 Coconut Charcoal Briquettes
Quality Guarantee
We guarantee to deliver you 100% natural coconut charcoal briquettes' highest quality according to the specifications.
Each raw material (coconut shells) batch is individually tested in the independent laboratory for ash, moisture, carbon content.
We keep samples of each batch of charcoal briquettes to be able to produce the same quality & specification for the repeat bulk order.
Buyers are welcome to come to our charcoal briquettes factory to check and monitor our production and container staffing.
You can use an independent surveyor to control coconut charcoal briquettes quality. We are working with Intertek and SGS.
We have 4.8/5 stars rating based on Google Independent Review system
We provide a full package of export documents to bring your coconut charcoal briquetts to USA, Germany, Canada, Russia, Turkey, Australia. We can help you to arrange the shipment to your country, find best shipping lines.
Docs
Certificate of Origin
MSDS
Bill of Lading
Invoice
Packing List
Fumigation, Manufacturer's Declaration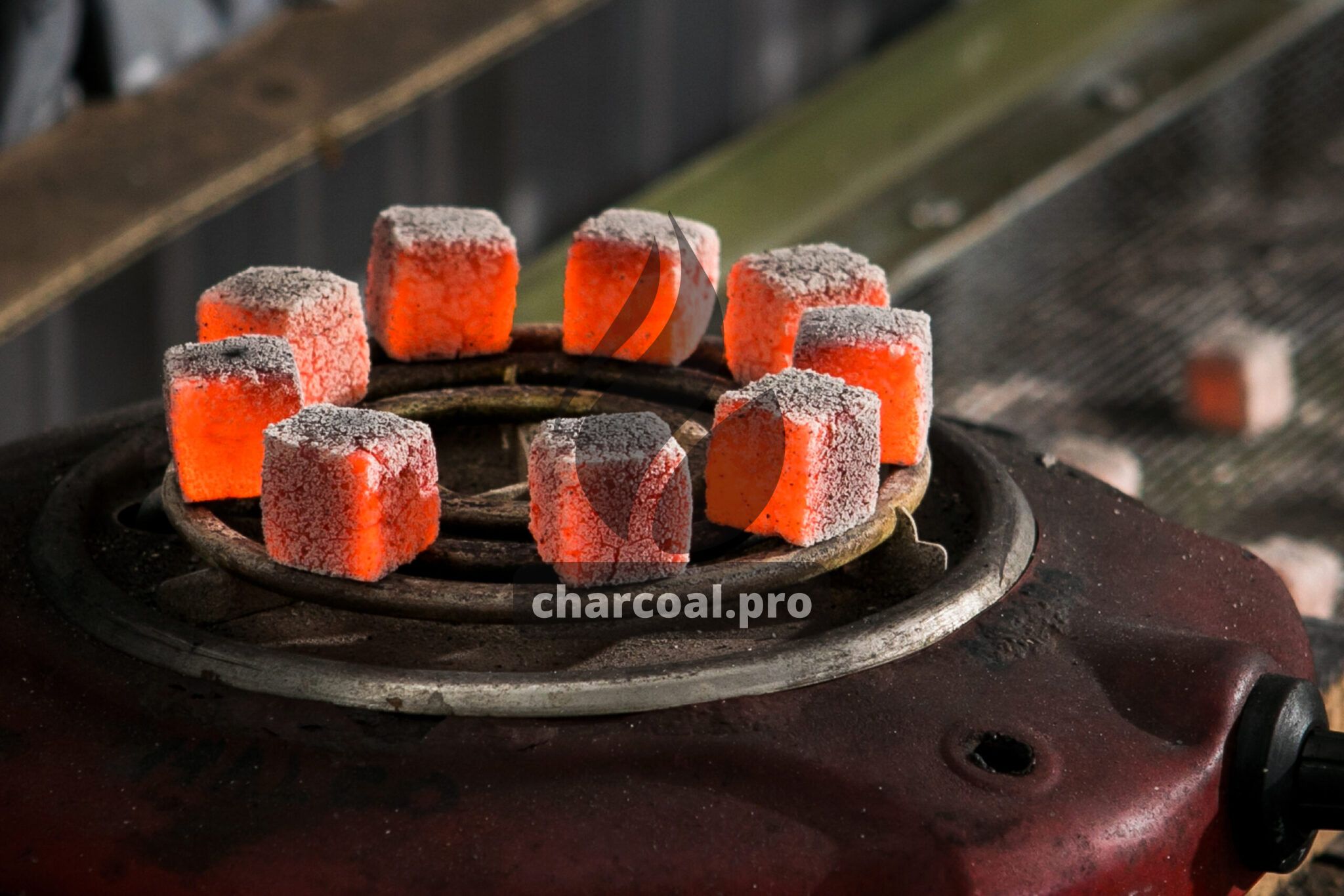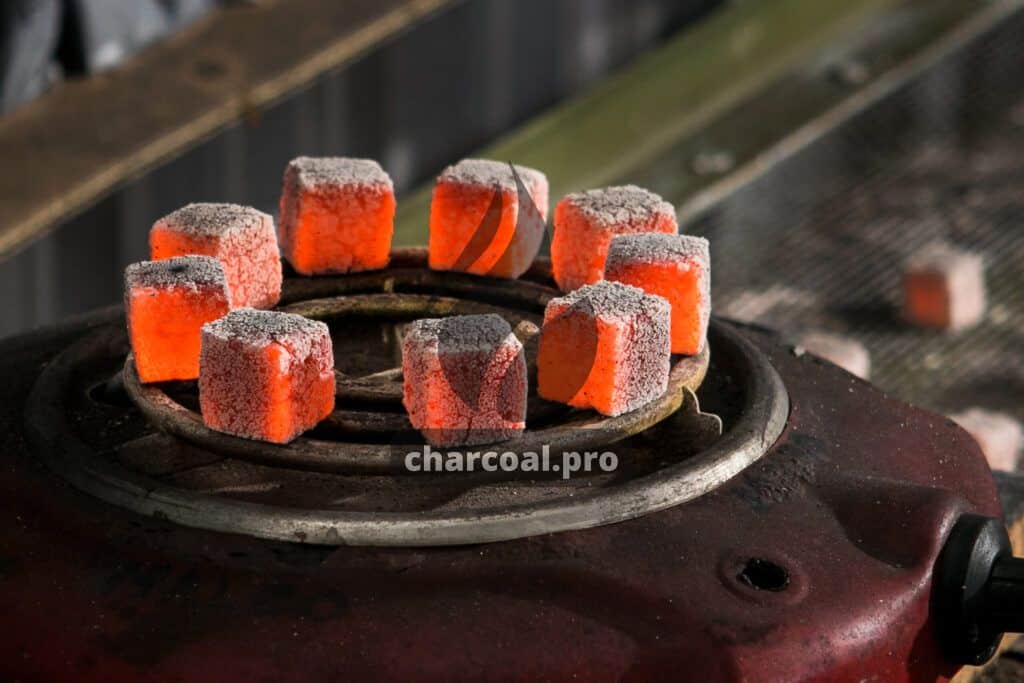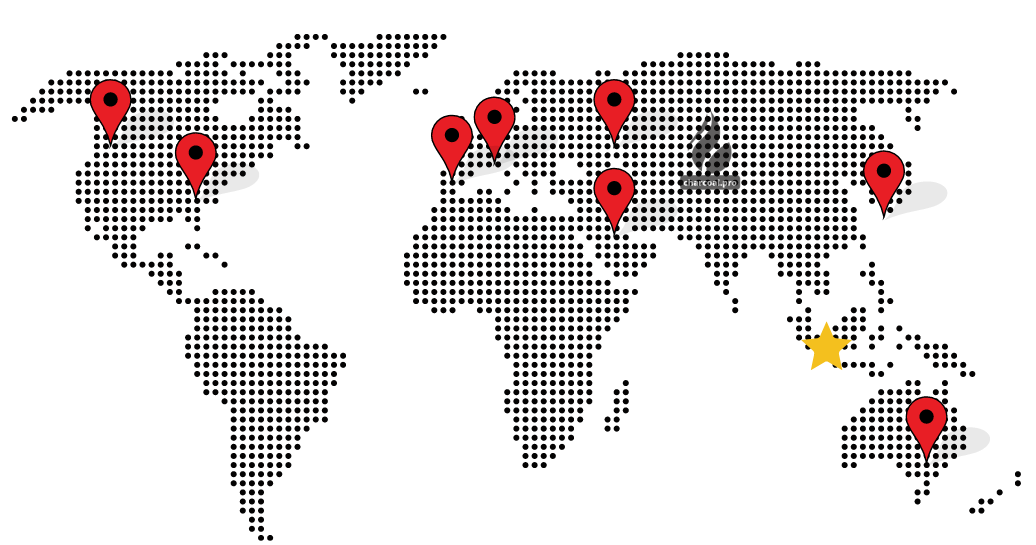 We are regularly shipping from port of Semarang & Surabaya (ID) to:
USA: Houston, Newark, LA, Seattle
Canada: Quebec
Europe: Amsterdam, Hamburg, Valencia, Felixstowe
Middle East: Dammam, Bahrein, Beirut, Haifa
Australia: Melbourne
Russia: Vladivostok, St. Petersburg
Why Choose Us As Your Coconut Charcoal Briquettes
Wholesale Supplier & Manufacturer
2+ hours burning time
watch this short video to check briquettes burning time
Safe for your customers. Free from cracks, spills and breaks.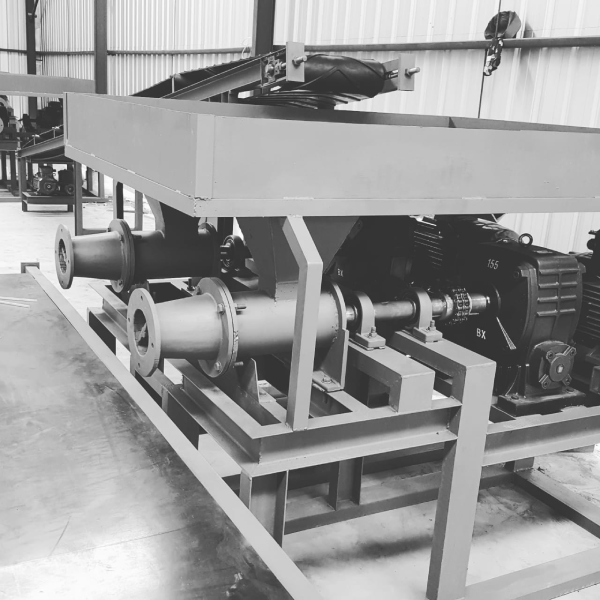 780 HP INDUSTRIAL-GRADE GRINDER
to produce the smallest mesh of coconut shell charcoal
6M3 CHARCOAL SCREENING DRUM
to clean raw coconut charcoal from dust
3 STAGES CHARCOAL COMPRESSOR STATIONS
to produce hard and smooth charcoal briquettes
LASER SHARPENED CUTTING KNIVES
for precise cutting of briquettes within 0.05 mm
18 DOUBLE NOSE EXTRUDERS LINES
for fastest production of briquettes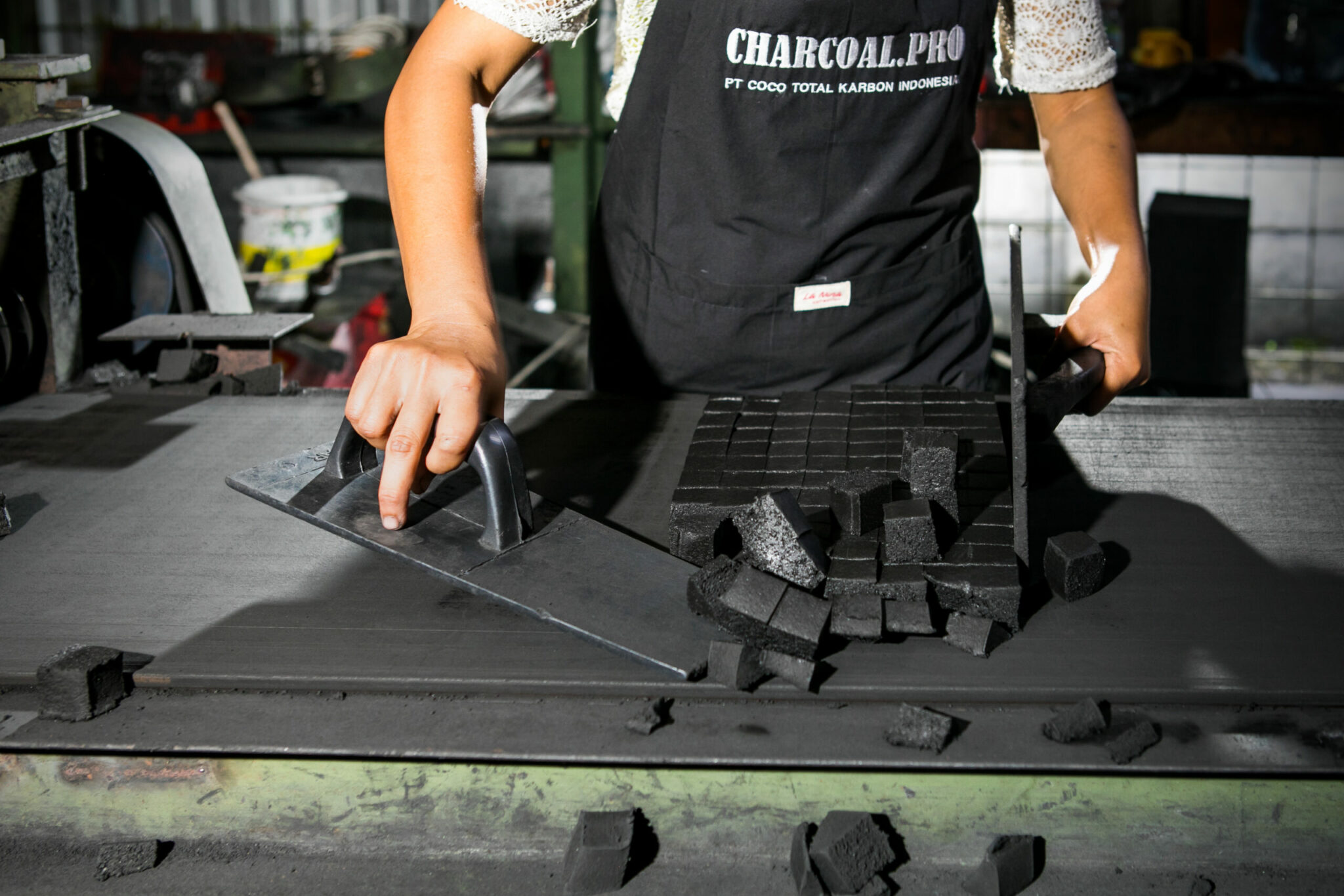 100% Natural Charcoal
Our coconut charcoal briquettes manufactured from 100% natural, organically grown coconut shells without any mixes with wood or artificial chemicals. We are sourcing raw coconut shells in bulk (up to 520 tones per month) from Sulawesi, Halmahera and Java islands in Indonesia.
Quality Control
We are responsible and commit to the highest quality for the best hookah briquettes. There is a total of 5 independent lab tests made during each production batch. We strictly control all stages from coconut shell selection, cleaning, carbonization to final briquette, drying and packaging.
Coconut charcoal briquettes manufactured under your brand or Private Label (OEM manufacturer). We can pack it in 1, 2, 5 and 10 kg carton boxes with full-color print, laminating and embossing. We keep your design secret, sign NDA and make it is safe from your competitors.
Frequently asked Questions
about coconut charcoal briquettes
Still Have Questions?
Ask our Expert by WhatsApp
Factory legal name:
PT. Coconut Charcoal Briquettes Factory,
PT Coco Total Karbon Indonesia
---
Factory location
Jl. Mayor Unus KM 1.5
village Soroyudan, Magelang 56172
Central Java, Indonesia
Office hours: Mon – Sat 08:00 – 20:00 (GMT+7)