How does the virus outbreak influence factory production
First of all – we are working as usual. Our coconut charcoal factory is located in a small village next to Magelang in Central Java. It is relatively far from other places.
As of April, we have only 2 persons detected with the COVID-19 virus in Magelang. Most factories reduce the number of employees by putting the to work from home.
For example, as a marketing manager, I work from home. I am writing this article from home too.
As for production and workers, they all are at the factory, filling up orders to USA and Australia.
We are very serious about the health of our workers, so before each shift, we measure their temperature and check other symptoms. Besides that, we provide free milk and vitamins to keep them healthy.
It is essential for us to keep our employees healthy. We are providing health insurance for all employees at the factory.
Meanwhile, the number of orders increased. Yes, we get more orders now. One of our clients explained it by the fact that most people are sitting at home now with nothing to do. So they are smoking hookah more.
For sure restaurants and hookah bars are closed and no longer taking charcoal briquettes. But on the other hand home consumption increased very much.
If you are planning to order coconut charcoal briquettes for hookah – now is the best time to do it. Customers, smoking hookah at home is doubled compared to January.
Our factory is working as usual and ready to take orders.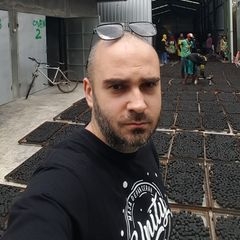 Latest posts by Greg Ryabtsev - Charcoal Expert
(see all)